Let's talk now about a great shopping site in China: the Banggood.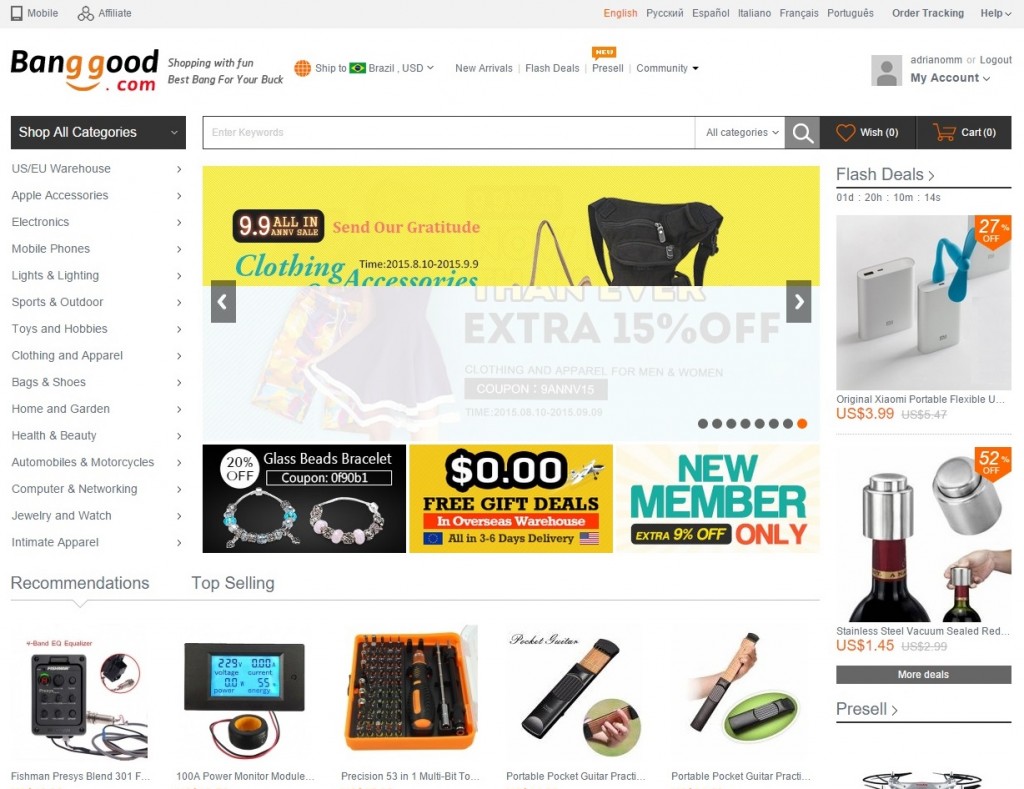 Although not widely known, and with a little weird name in Portuguese, This is a pretty reliable store with many different products. As big as the largest in China.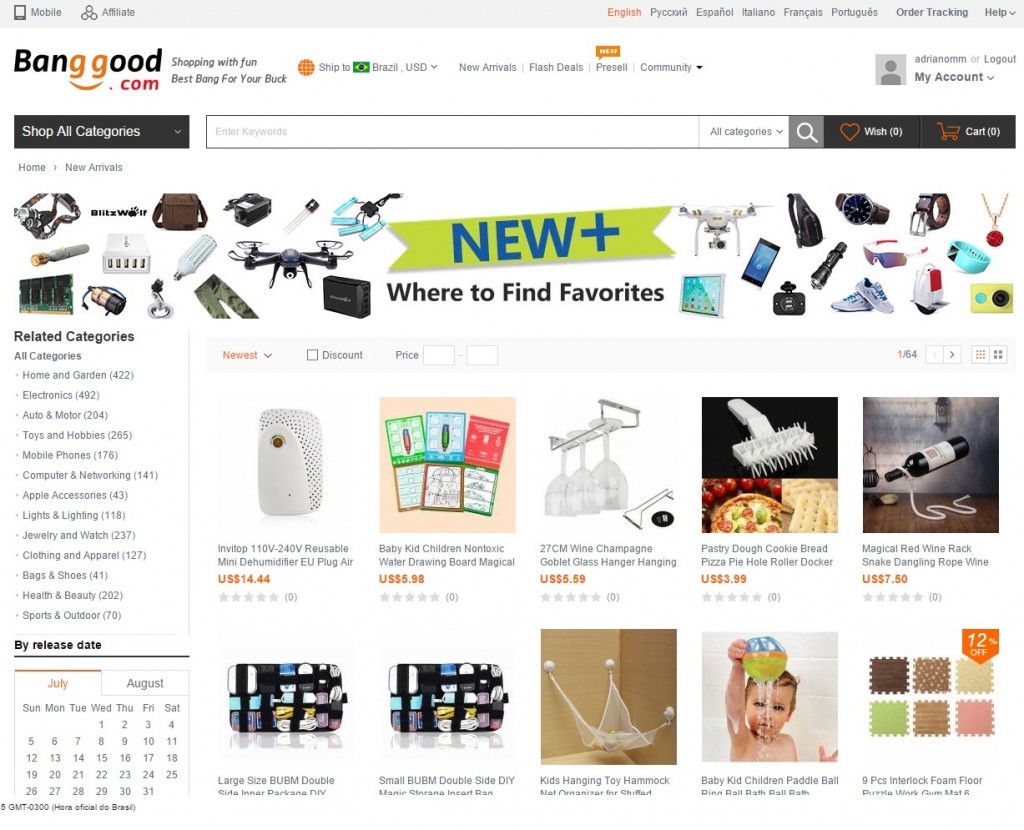 Every day, four products enter into promotion at the store Banggood. If you check the site daily may end up finding a great bargain on the link deals the main site.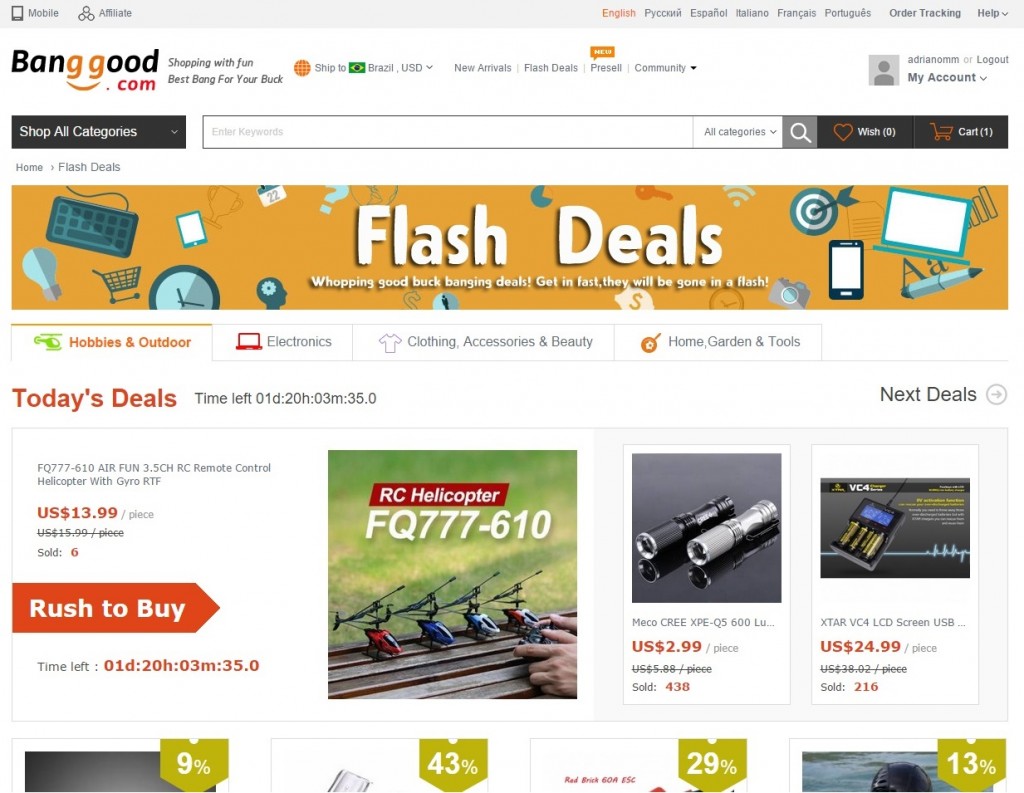 The community of users of Banggood is very extensive. Several customers post daily pictures and videos of your purchases. Not all the video speaks well of the product, logically, but it's great to realize that the store is fair and won't cut negative reviews.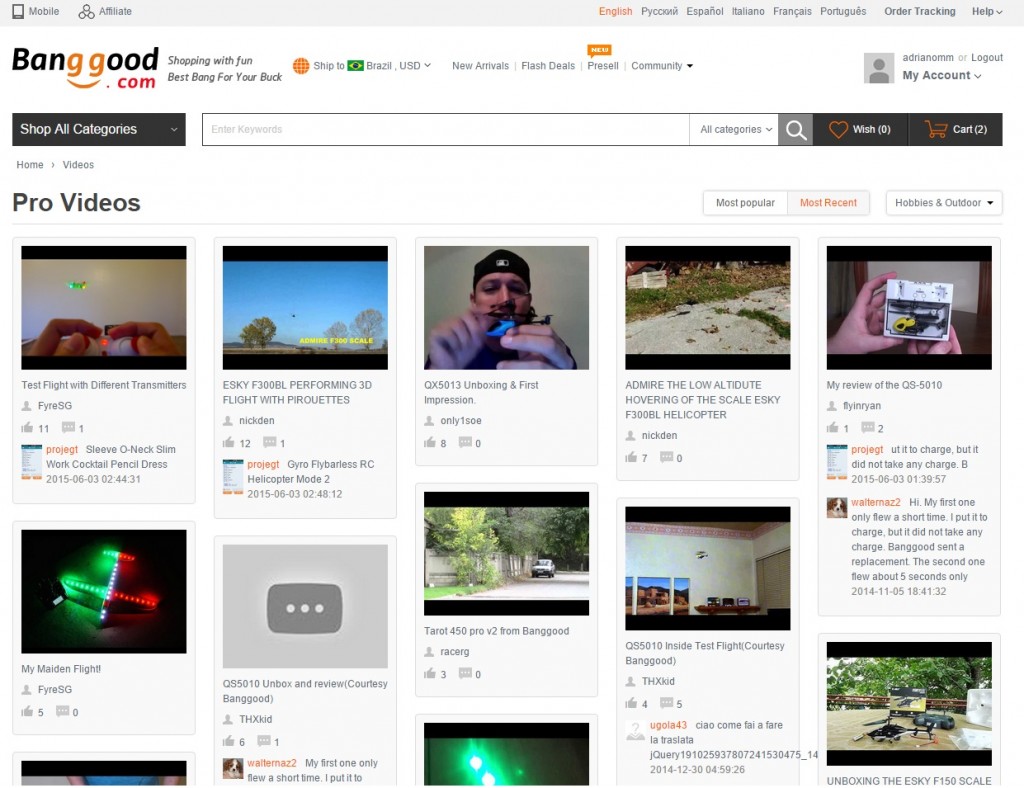 As the store sells clothes and beauty products, There is also a page called Outfits to show the "looks" users send using the products.
The Forum It is also very extensive, great to resolve questions and problems that may occur.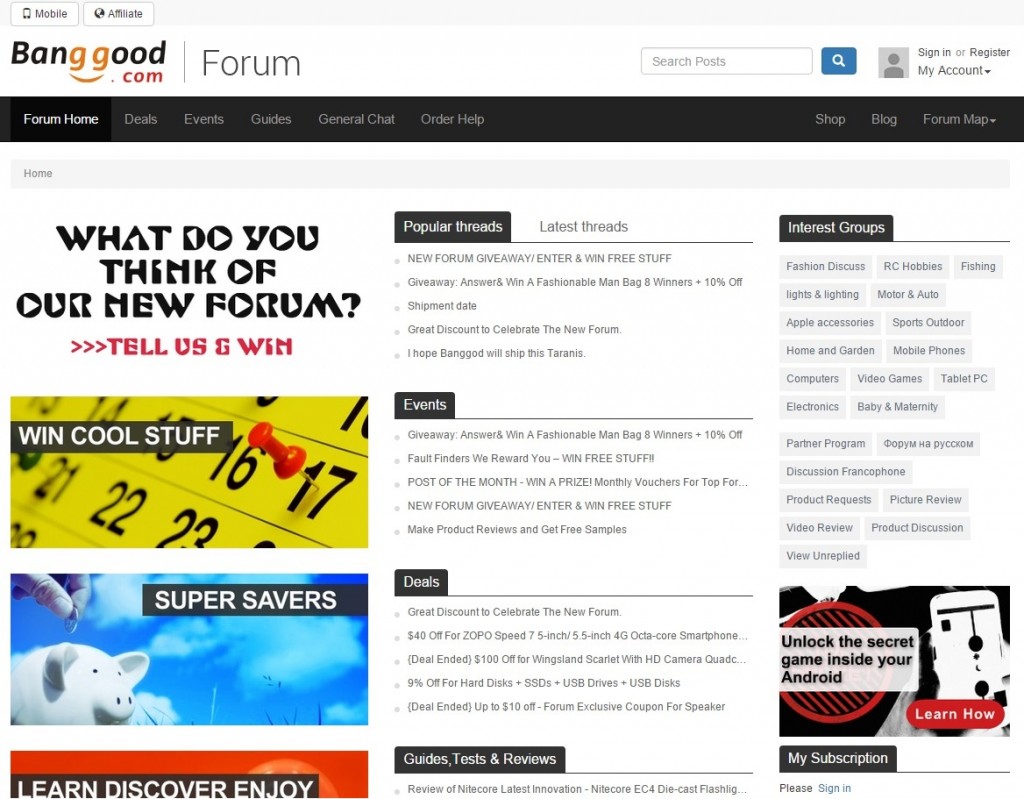 For those with websites and blogs the most important is the link to the Affiliate Banggood that works similarly to most Chinese sites. You let a special link to a product on your site and every sale earns you of 3 to 8% This value in credits to spend in the store. The TudoVemDaChina won several free products on Chinese sites using this strategy!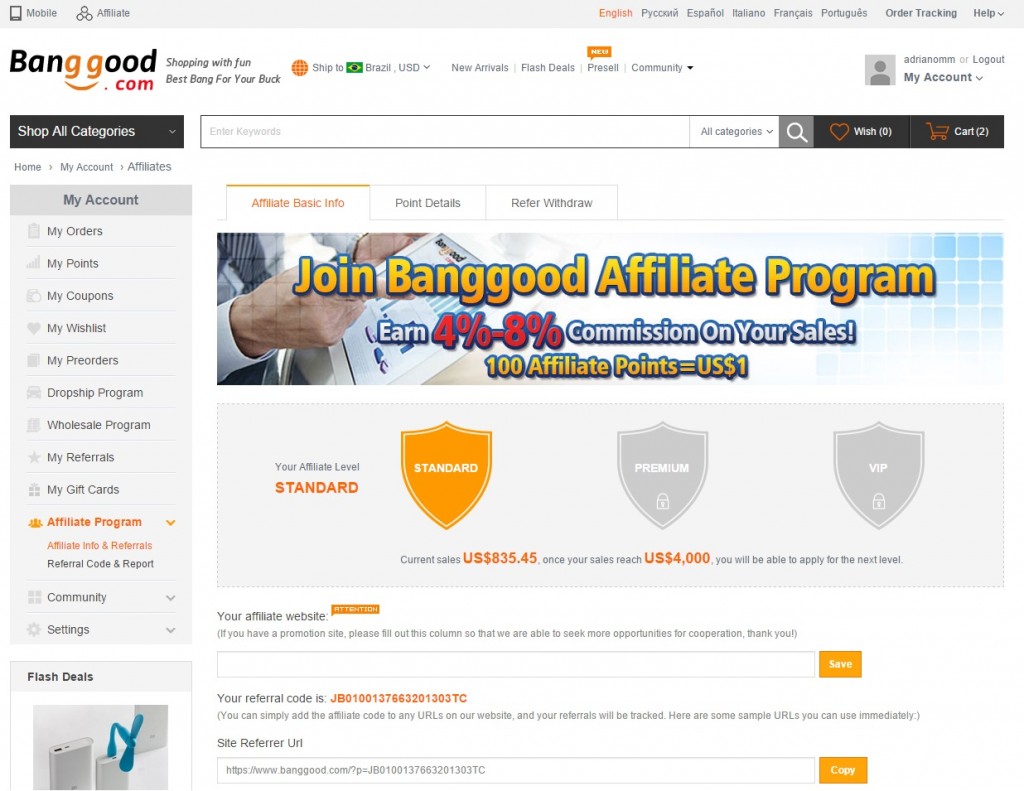 The Banggood accepts PayPal as a method of payment and so can use any international card to pay. The common Shipping is always free, already registered is free from a purchase of 20 U.S. dollars. I recommend always using the registered shipping on any purchase, so that always knows where the package across your path.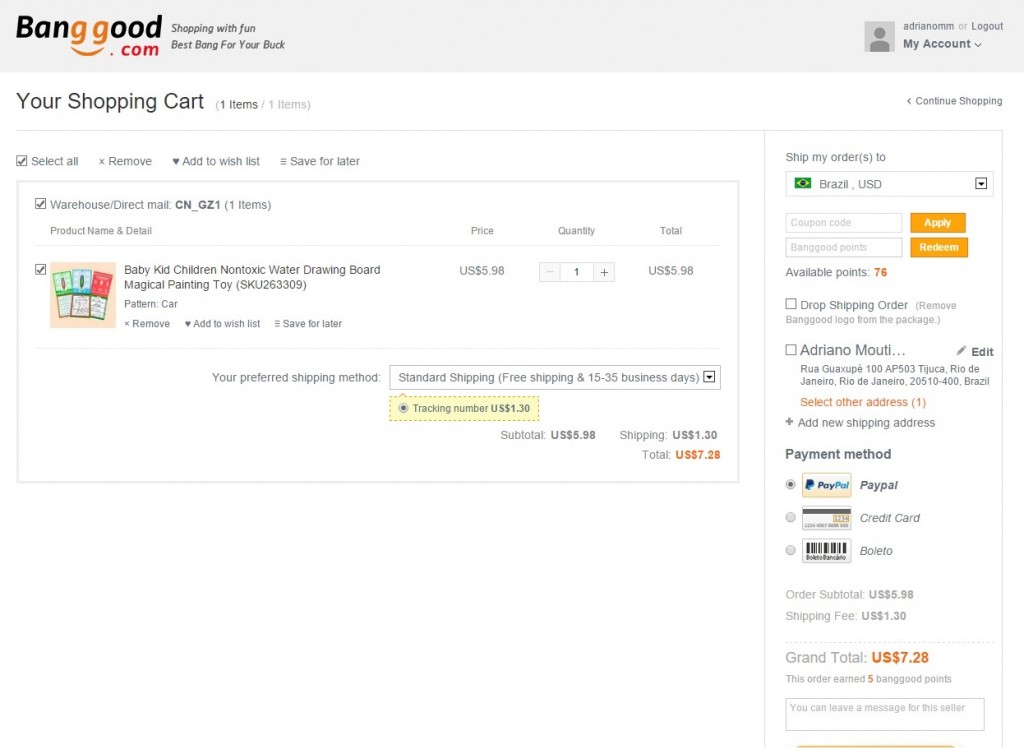 A Banggood feature that I found great is the packaging system. Fragile products are removed from the original package and placed in protective styrofoam. It is a good idea! The common packages of tablets and mobile phones were not made to the lack of care of the post office. The decision to use this type of packaging is defined by the type of product purchased, so there will always be that you will receive this styrofoam in your home.
The Banggood shop is a sponsor of the site TudoVemDaChina, What in no way modified the opinions registered. If I had to speak ill I would, make sure. Remember that to be done a review of a store requires a minimum number of purchases with success and without any problem.
I didn't know the store and I use it often. The community is quite large and the reviews are very helpful. The price is great and the packaging is very reliable. Don't buy anything without first taking a look at Banggood!
Main shop – http://www.banggood.com