Strikes me the news, circulating in the media since 2012, that from 2013 Brazilian operators will block all phones that are sold in the Chinese market.
Even though we're already in 2013 the lock is not yet worth, but can be implemented at any time. Recently I put new chips in some Chinese mobile my, old and new, and all are working. The problem is exactly this: until when?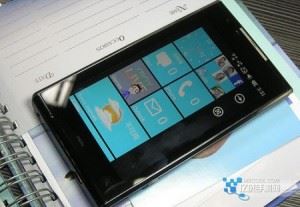 Logical that pirated copies, as the above image, they must be removed from the market. But that problem do I have if I want to use a Chinese model that is not pirated copy? That's good, According to the sorry dasoperadoras this models "may have signal problems" and still "cause damage to health". Because it is possible, that between 2013 and 2014 operators to implement a system that will not allow enabling phones Fcc approved.
And as the operators are going to find out that you have a cell phone not approved? Simple. All cell phones have a unique identification number called IMEI. This number is registered internationally by manufacturers and, in this way, It is possible to identify which model of the cell phone as soon as you turn it on with a SIM chip inside.
It seems, When the lock finally begin to occur, Chinese phones already enabled will continue to work. But do not rely much on that, If you have a defect in the chip and have to change it is very likely that the carrier be playing dumb and do not allow the operation.
As a matter of fact, cheap Chinese handsets can really be a problem for the operator. Some do not work very well and cause losses of calls, which decreases the profit carriers. But what they are really interested is the abusive profit of cell phones in Brazil. Love to blame taxes, but actually there is no justification for a cell phone here in Brazil is sold by R$1000 while costs $ 100 in the USA or China.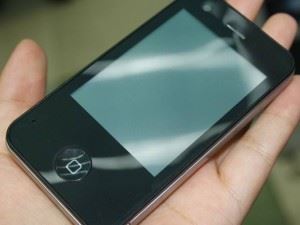 As soon as the lock occur can greatly enhance operators their prices, because there will be no Chinese competition. Even the cheapest models can be adjusted for R $ 400 to $ 500. There will be a clear imbalance between supply and demand if the Chinese phones can no longer be sold, What is estimated to be 20% What's on the market.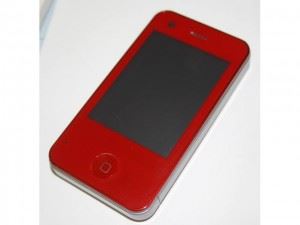 But don't get discouraged a cell phone lovers xing-ling, There are three options to resolve our problems. The first is complaining on carrier and threatening to cancel the account until they give up this idea asshole. Another is to enable the chip in a valid mobile phone and then transfer it to the Chinese. This last option looks like it won't work, because the operator can double-check the IMEI and locking the device, but will it have the courage to do this even after you make a lot of calls and have an account to pay?
The third way to end the blocking of IMEI is which will prevail in all the street vendors throughout Brazil. I don't know if the reader knows, but the IMEI number is not fixed, especially in Chinese phones, and can be changed in the service menus or, in the case of Android, via cable with ADB commands. Putting a phone valid IMEI no longer used will be impossible for the operator to know which model you have on hand. I checked it and although it is complex is perfectly possible to do this in both my ZOPO ZP-500 as Jiayu G3.
IMEI locks are common all over the world and this can really happen. Several internet forums to change the ID number to bypass blockages idiots of the operator.
I hope we don't have to come to this obscure option to have secured our right to use your cell phone as we want. I'd hate to have to give 1000 to 2000 real for the carrier, or get stuck in plans and allegiances, just so I can have a decent cell phone. I hope they give up this nonsense for our xing-lings continue working, for the joy of the inveterate blog owner TudoVemDaChina.
Anyone who wants to know more about the IMEI or the lock can follow the links below:
Queries the IMEI – http://www.numberingplans.com/?page=analysis&sub=imeinr
Queries the IMEI – http://www.imei.info
News of the lock – http://tecnologia.terra.com.br/negocios-e-ti/operadoras-querem-bloquear-celulares-piratas-ate-o-ano-que-vem,0c289a611f35b310VgnCLD200000bbcceb0aRCRD.html