Realized in Chinese sites there was recently a cheapening in larger tablets, of 9 to 10 inches, that is not reflected in the same way in cell phones. While the good mobile devices are still costing around 200 U.S. dollars, the price of the new tablet with the same size as the Ipad is getting more and more into account.
Maybe because cell phones have increasingly larger screens, and have 3 g, GPS and other sensors that make the product. A tablet typically has no cell phone receiver, What makes it cheaper. Most manufacturers also comes by removing the bluetooth, Since few people use this technology in tablets.
In this way the party guy on the tablet is the battery, about three to four times bigger than a cell phone, and the screen, that in the case of tablets of 10 inch is around 8 times greater compared to a phone 4 inches (in area). Even so, the average difference between both devices revolves around 40 U.S. dollars, being often smaller.
To compare the new cheap tablets that are coming on the market made a list of 9 quad core devices 9 to 10 inches, with prices from 180 to 270 U.S. dollars. Within this track buy a mobile dual/quad core with more or less the same configuration. I made this list in order to decide which one will be my new tablet, but I confess that I'm still having doubts!
That's good, Nice and cheap! Actually, just cheap. To reach this level of cost on a tablet quad core the manufacturer used a low screen resolution (only 600 lines) and a common LCD (No IPS). This means that you will not be able to show the tablet at angles greater than 150 degrees. And that will be that someone wants to use a tablet almost completely sideways?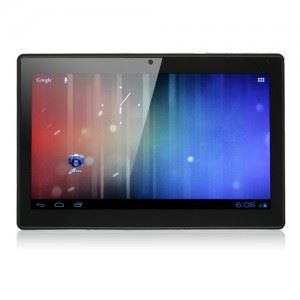 Even so, It is quite interesting for the price. I found few people complaining that the product did not work, only the tablet have ugly design. But as he is quite new, It may be that few people have noticed any problem.
The battery sucks, only 5600mAh while most tablets has between 6000 the 8000mAh. But is to be cheap, is not?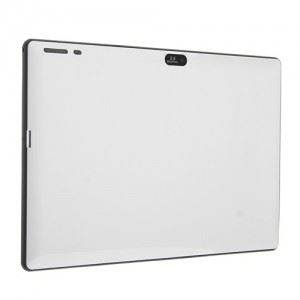 2) Ployer Momo11 Speed – US $208,99
Did you mean player? No! Ployer's even! This is a more or less known of tablets, featuring the Quad-Core version with 1 GB of RAM and IPS screen.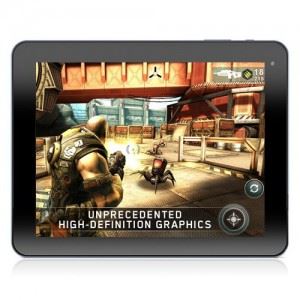 In the photo above looks like the screen is fantastic, but there are other pictures on the website show a screen with weird glow. I couldn't find anything about problems with this tablet, but there's a slight history of problems with the brand Ployer.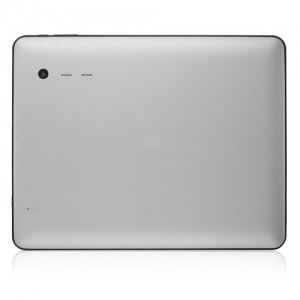 7800mAh battery and all-aluminum. On the internet I found forums complaining that the metal has bad WiFi reception tablets. Will be the case of Ployer Momo?
3) Ainol New 10 Hero 2 – $ 216,99
The Ainol was one of the tablets that caught my attention at first sight. A quad core with 1 GB of RAM and screen resolution 800 lines. Reaches amazing 14052 benchmarking AnTuTu, surpassing the Samsung S3.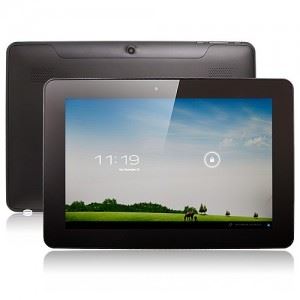 Despite this, I've been reading the AnTuTu benchmarking can be easily bypassed, and the fact is that this tablet has several complaints of users unhappy with the WiFi signal, touchscreen and even some totally dead. Is to check well before you buy.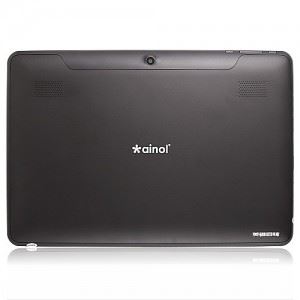 4) Ampe A10 – US $216,90
When I started looking and I thought I saw this large tablets soon buy it. I've come to add it to the cart and all! Is a Quad Core with 1 GB of RAM, resolution of 800 lines and IPS screen.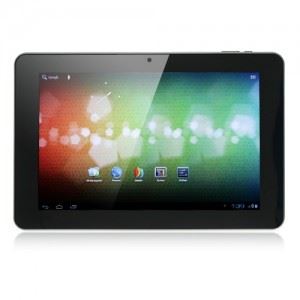 Beautiful design, with bluetooth and 8000mAh battery. What's wrong with him?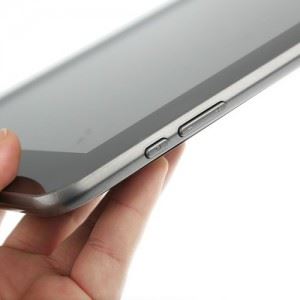 The fact that there are many, but many users dissatisfied with the product. Software defects, WiFi reception, problems with Bluetooth and many totally dead and with battery defects. The manufacturer must be red ear.
5) ICOO ICOU10GT – $ 228,90
Despite being the fifth in the list of cheap 9 tablets, this seems to be one of the best. Is a Quad Core with 2 GB of RAM, 7000mAh battery and a differential in relation to the other: A rear camera with flash and autofocus.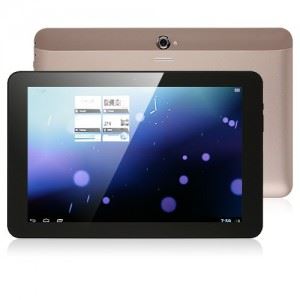 As is still in pre-sale I have no way of knowing if the tablet is really good. The manufacturer promises worlds and backgrounds, even saying that HDMI supports 3d output! Added to different design fully metallic (aluminum, possibly), This tablet is one of the strongest competitors for my future purchase.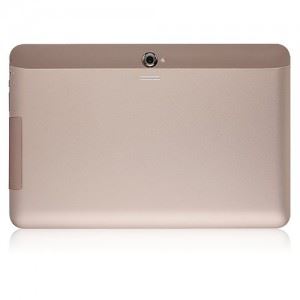 The only defect of Icoo is the fact there is no manufacturer's homepage. That's not a good sign. It's always nice to have somewhere to support and hardware upgrades. A pity not to have this concern.
6) Teclast A11 – US $263,99
Another tablet quad core, but this just above the price range of cell phone. It features 2 GB of memory and is also all metallic. Has, as well as the Icoo, the one HDMI output 3d.
Much like the other cheaper, but a somewhat more reliable manufacturer. I note a few complaints about the tablets Teclast, most software problems.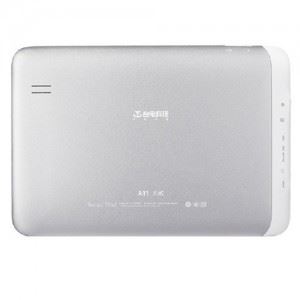 7) Ramos W30 – US $263,99
Ramos is a good brand? It seems, Yes! I checked the forums and most are happy with the brand. It is also not entirely cheap.
This is a tablet much like others presented here. Quad core CPU, 1GB RAM and screen with 800 lines of resolution.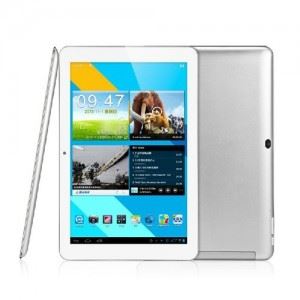 The disappointing is the only battery 5400mAh battery, the smallest of category. Anyway I read on a website that the CPU used, the Samsung, has a system that decreases by up to 20% the battery consumption, What makes this tablet last basically the 4 to 6 normal that all Chinese can usually.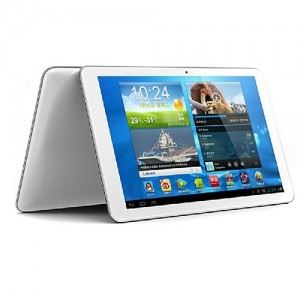 To compensate for the small battery we have a extremely thin design, the finest of all presented here.
8) Ramos W42 – US $266,90
A more modern version of the Ramos W30? Actually, No. It is a seemingly lower model. Is a Quad Core with the same CPU of the W30 but screen 9.4 inches (and not 10 as in the previous model).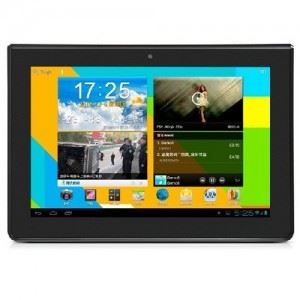 The rest is equal. This is not one of which I consider to buy, but I put on the list because it is a Quad Core as well as all other.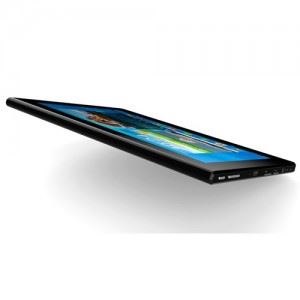 9) V972 Wave – US $269,99
This would not be included in the list because of the high price, but I decided to put it because I have another tablet Wave, the VX610W It works perfectly until today over a year ago. Even having taken some tumbles.
The brand is good, I'm sure, has many forums on the internet with few complaints. Has against it being expensive and only 9.7 inches (Unlike 10.1 of most). Has more resolution of 1500 lines and it enables you to be called "Retina". This has the best screen of all, In addition to 2 GB of RAM and a rear camera with autofocus.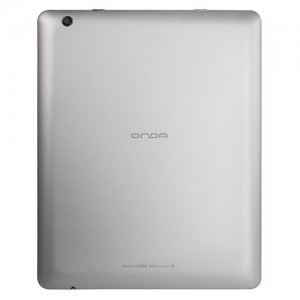 8000mAh battery end cap this as the best of the tablets, quad core found by TudoVemDaChina. I wonder if it's worth the price?
To facilitate the comparison put the most common settings of all nine tablets in these two tables below:
Name
CPU (GHz)
Cores
Camera (Mpixels)
RAM (GB)
Bluetooth
Front
Rear
Zenithink C94
1,2
Quad
2
2
1
No
Ployer MOMO11
1,6
Quad
0,3
2
1
Yes
Ainol New 10
1,5
Quad
0,3
2
1
No
Ampe A10
1,2
Quad
0,3
2
1
Yes
ICOO ICOU10GT
1,5
Quad
1,3
5
2
No
Teclast A11
1,5
Quad
0,3
0
2
No
Ramos W30
1,4
Quad
0,3
2
1
Yes
Ramos W42
1,2
Quad
0,3
2
1
Yes
V972 WAVE
1,5
Quad
2
5
2
No
Name
LCD
Battery
Material
Price ($)
Size
Type
Resolution
Zenithink C94
10,1"
LCD
600
6000
Plastic
179,99
Ployer MOMO11
9,7"
IPS
768
7800
Aluminum
208,99
Ainol New 10
10,1"
IPS
800
8000
Aluminum
216,99
Ampe A10
10,1"
IPS
800
8000
Aluminum
216,99
ICOO ICOU10GT
10,1"
IPS
800
7000
Metal
228,99
Teclast A11
10,1"
IPS
800
6800
Aluminum
263,99
Ramos W30
10,1"
LCD
800
5400
Aluminum
263,99
Ramos W42
9,4"
IPS
800
5400
Aluminum
266,99
V972 WAVE
9,7"
Retina
1536
8000
Aluminum
269,99
And then? What would you buy? I am among the ICOO, the Teclast and the Wave. I still have some doubts on Ramos W30. I'll see if I decide in the next few days or so I hope a little longer to see if these pre-releases are really as good as the manufacturer says.