My computer needed more USBs to connect Chinese gadgets and I decided to buy this front panel 3 1/2 inches, that fits perfectly in place of a floppy. Logical that only four USBs wouldn't give vent to the volume of junk that I buy in China, so I also bought a hub that had already described in this post.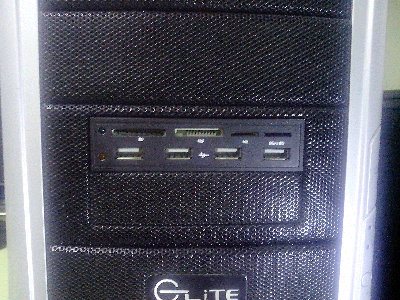 Like most current computers are black is quite difficult to buy a white. This is my computer with the front already installed, It also features four different types of reader memory card.
Beautiful and practical, the accepted cards are SD, Micro SD, Sony Stick Pro Duo (MS) and Sony M2. Never tested the M2 but all others work. Look at the photo below an SD card connected to the reader. When a card is connected, the Green led is lit. I did the photos with the computer turned off because the Green led, as well as the Red of power are very strong and ruin the photo.
I found only two defects. On windows 7, sometimes, the card reader stops working, requiring a machine reboot. Another defect is that you can't read more than one card at the same time. You can use all USBs at the same time but only one card can be read..
Installation is simple: You must connect the cable with 9 pins below (10 counting on what is closed) and a traditional power PC connection. In most modern computer there is more than one of these connectors on the motherboard. It is exactly to allow USBs in front pannels.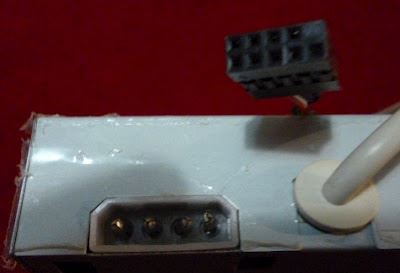 I bought two of these and installed on my computers at home. My old computer is white and did not find a panel that matched, then went black even. This can be seen in the video I made on this front with card reader
Without doubt the Panel looks much better in black computer.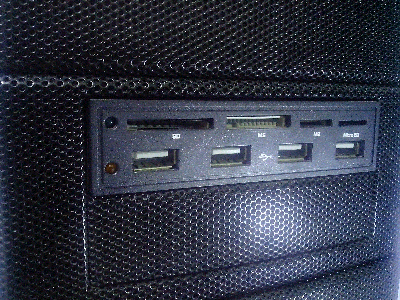 This picture show a USB connector connected to the first of the connectors.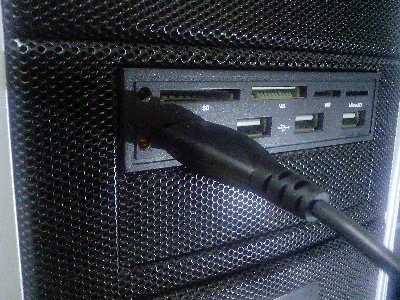 Already in this photo there is a USB key connected to the second USB port. Also see, in the right corner of the photo, my printer HP M1132MPF. I'll discuss it in another post.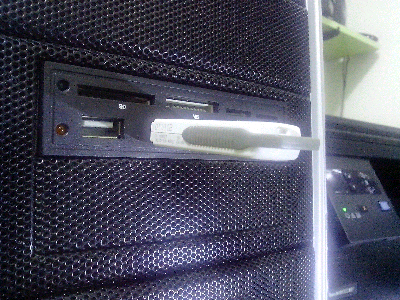 To finish, a Memory Stick Pro Duo card from my Sony camera connected to the reader. Works very well.
I leave the link to anyone you want, I bought on DealExtreme: