The volume of rubbish that you can buy in China never runs out. How about clothes for dogs and cats?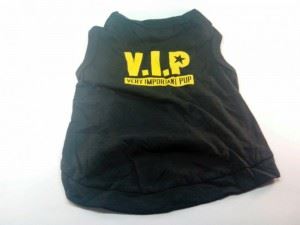 And this is still VIP: Very Important Pup!
The outfit has a top opening to the animal's head and both sides to the forefeet. The back is discovered.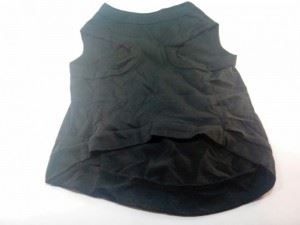 To put on my cat, for example, just pass the rear opening and front of the shirt over my head…
… and then the front legs through the side openings. Stretch the clothes to cover the entire pussy.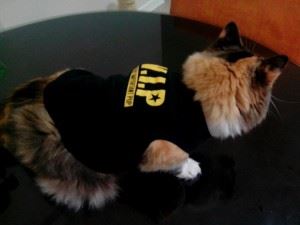 It was cool, just a little tight for my cat Meggy, that's a bit chubby.
With the movement sometimes take a little cat shirt, but it doesn't seem to bother one bit.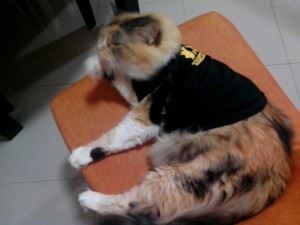 It's nice for winter. My House has tiled floor and the cats are all shrunk. I think it will help a lot. Even if you rip or not last there is nothing to complain about for only $ 3.10. I leave the links below for this shirt I bought at DealExtreme, where you can find the sizes M (Medium, that was what I got) and L (Great):
Medium Size (M) – http://dx.com/p/creative-vip-pattern-pet-dog-cotton t-shirt-black-yellow-size-m-196550
Large Size (L) – http://dx.com/p/creative-vip-pattern-pet-dog-cotton t-shirt-black-yellow-size-l-196551