After withstanding a long time, I ended up buying to test one of these Raspberry Pi 2, a mini development computer, something like a Gourmet version of Arduino, IE, with many more options.
In addition to the label Raspberry, I bought version also comes with manual, cooler and a box of acrylic.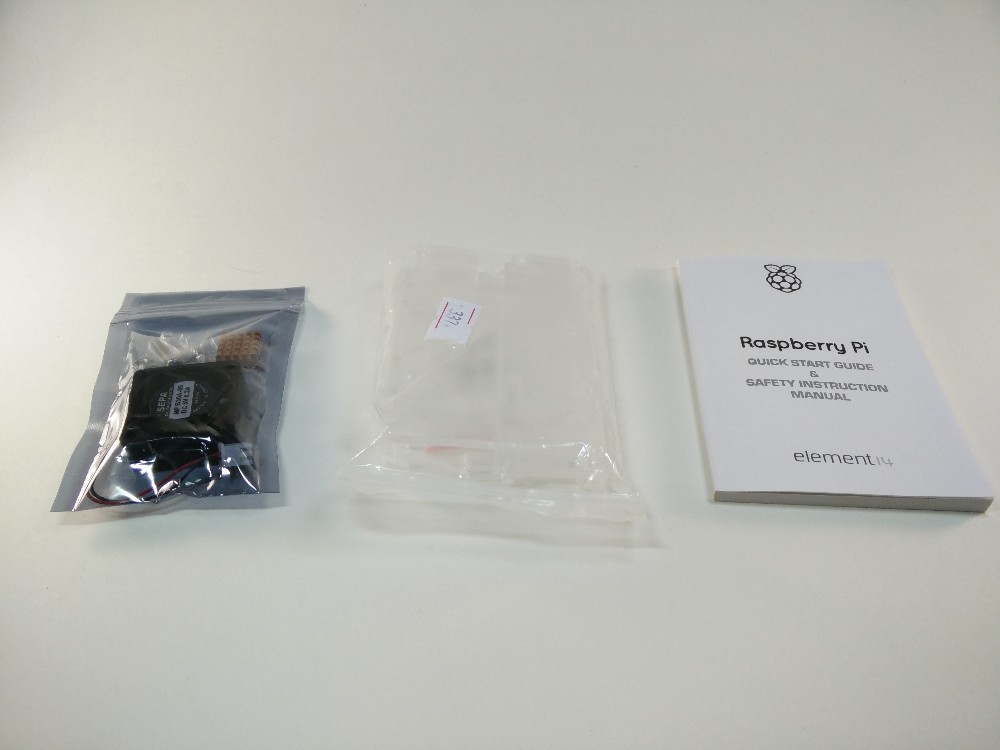 Below the plate of acrylic disassembled.
And partially assembled.
Acrylic box is a Chinese invention. It's not very tough.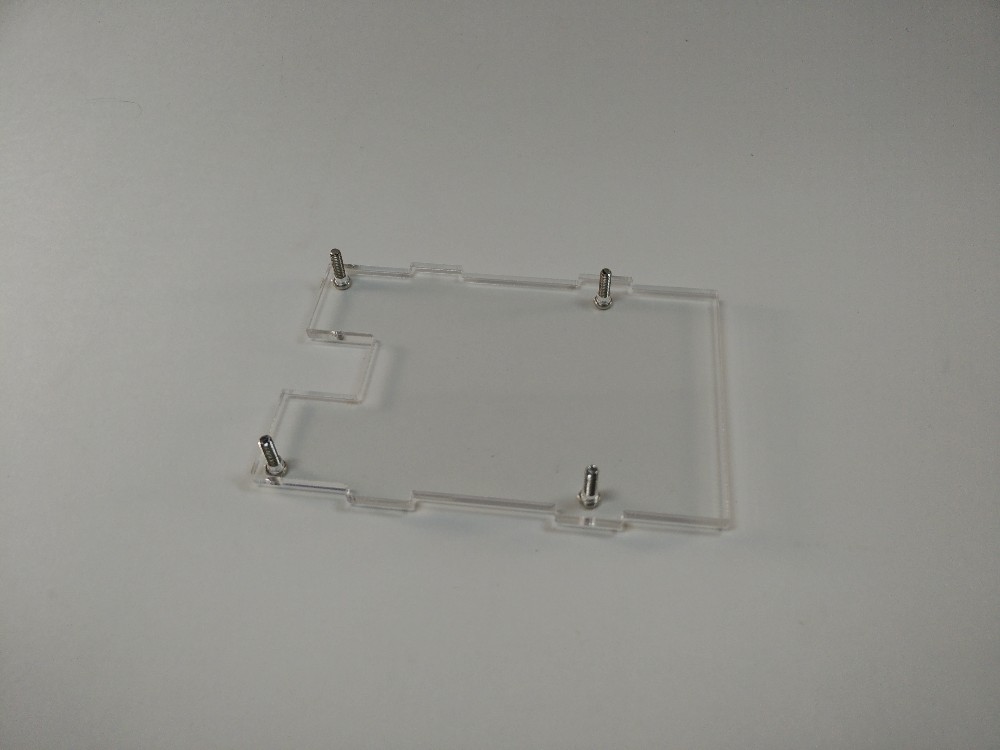 Now yes! Look at how the RaspBerry Pi2. Looks like the Arduino, No?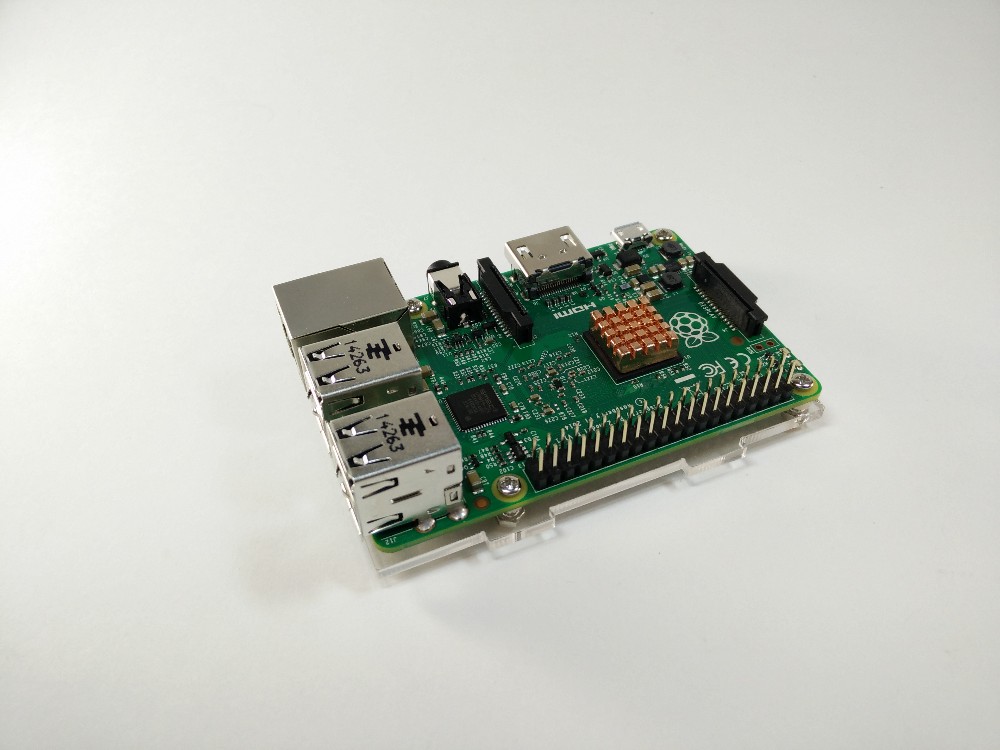 On one side we have a audio output, an HDMI output, a microUSB input for power supply and a wacky connector to a camera.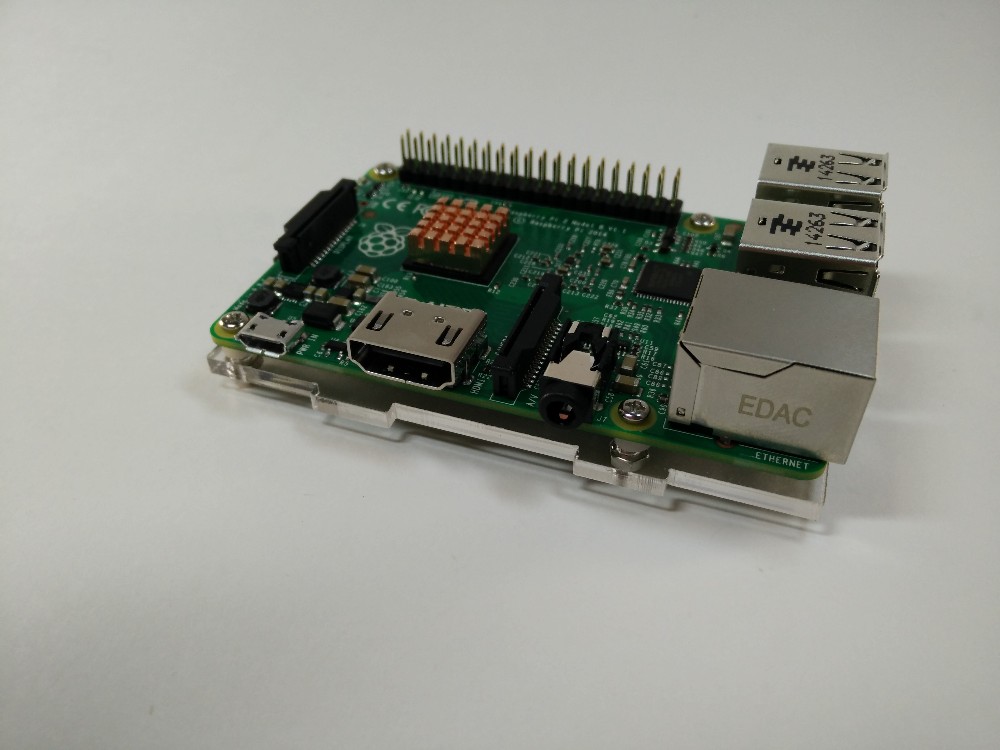 On the back of a lot of USBs! Four! In addition we also have an Ethernet input. No WiFi.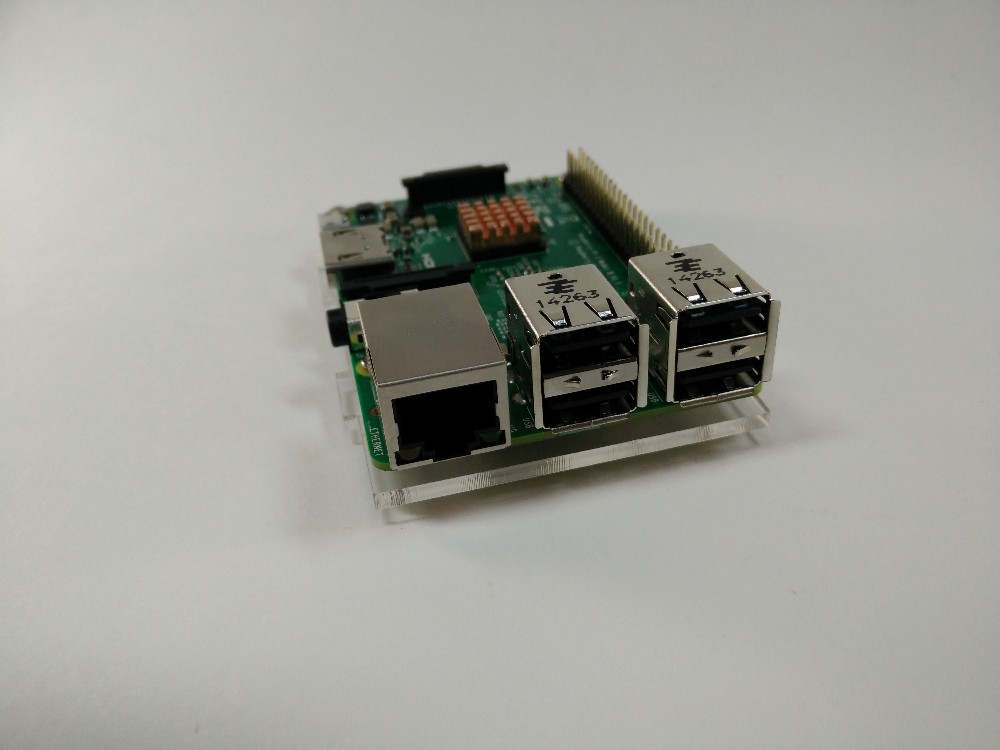 This connector is for connecting other devices, as the Arduino even.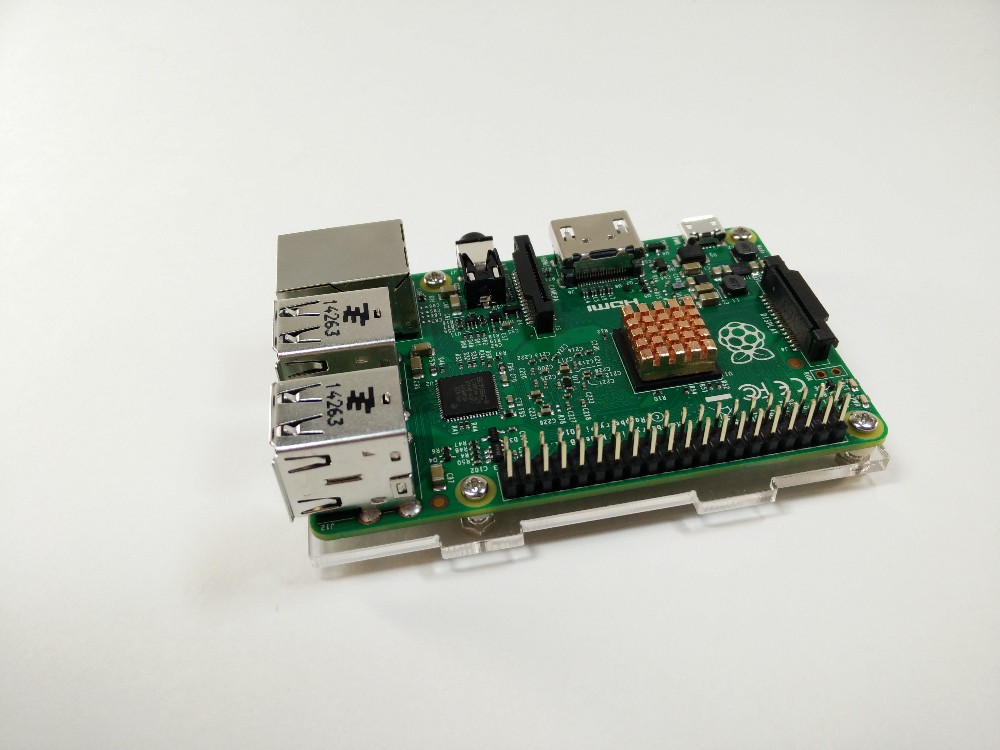 Go to specifications, the paddle RaspBerry Pi 2 looks like the Arduino only by sight, the processing power of the CPU and memory goes beyond the Italian competitor:
| | |
| --- | --- |
| CPU | Broadcom BCM2836 900 MHz ARM Cortex-A7 quad-core |
| RAM/ROM | 1GB RAM (no ROM) |
| GPU | Dual-core GPU VideoCore IV |
| DISPLAY | HDMI |
| Cameras | Support for a camera (not included) |
| The | Ubuntu/Windows 10 IOT and other |
| Other | 4 Usb/Ethernet/MicroSD Connector |
See the bottom of the plate, where on the right-hand side there is a connector for a microSD card.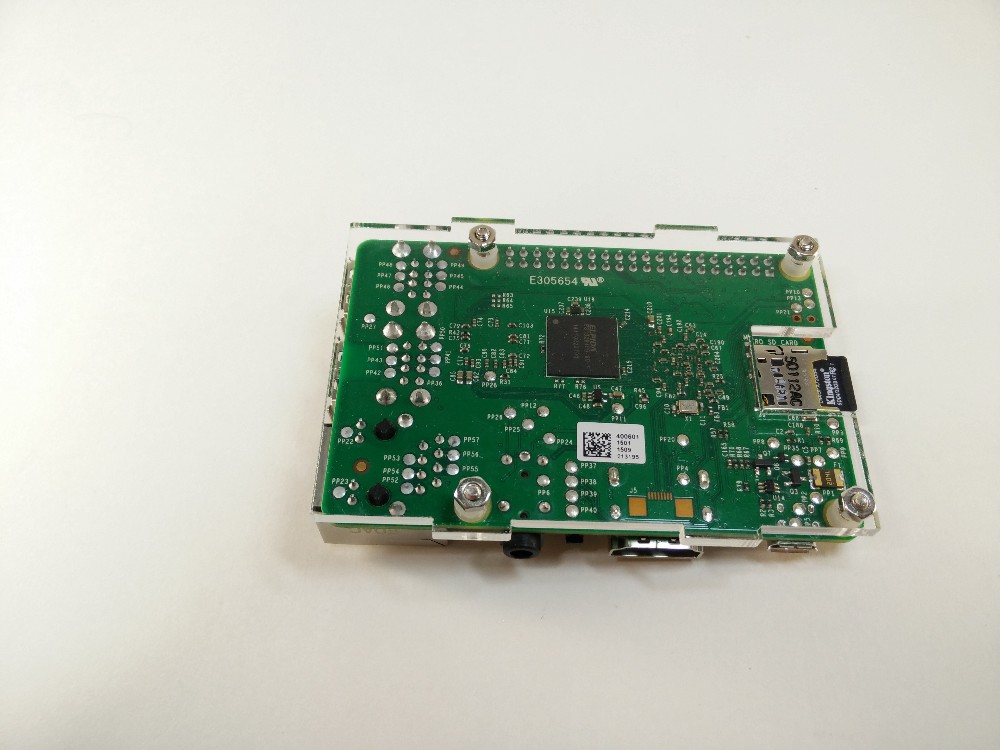 Oh, the cooler will on the perspex. Be careful not to tighten too much or it will break the acrylic.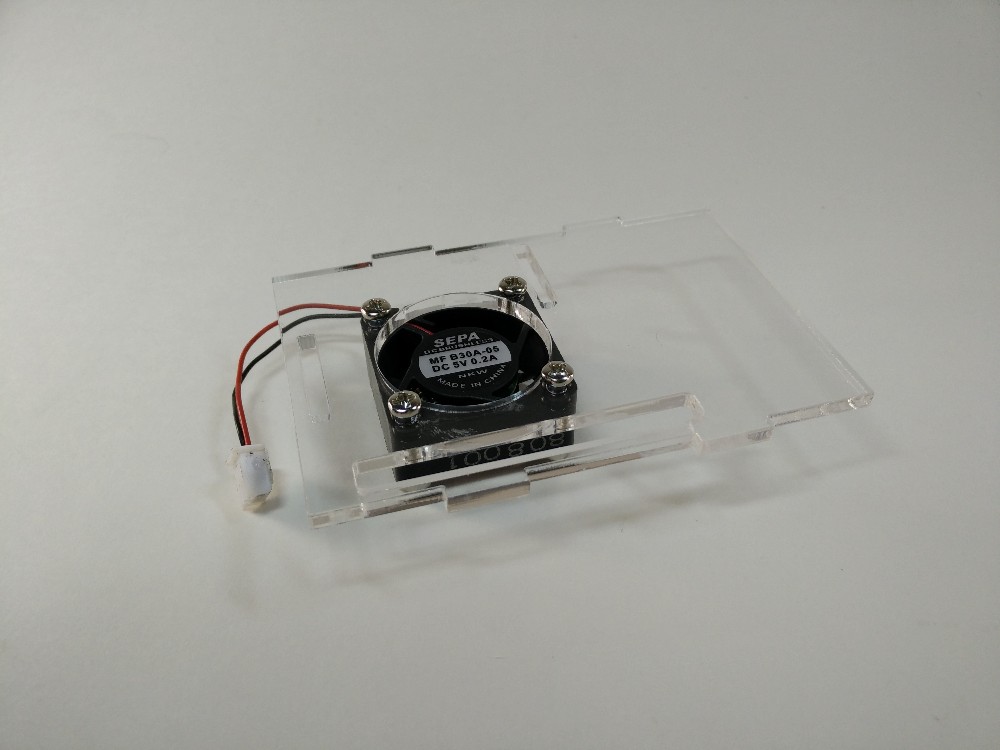 The RaspBerry Pi2 is inside acrylic box, and you can take the lid to connect something inside.
Now yes! All mounted!
Before you put the little box I called on my monitor, in the network and in a font (microUSB connector white) just to test. Not work anything! What the fuck is this?
I switched to the cable to see what I had done wrong.
What I did wrong was thinking there was some NAND with pre loaded, like any other computer. There is no! You have to prepare a Windows or Linux system on the SD card first, using your PC. Below we have the Download the Windows version. You can also download the Ubuntu Mate, the Raspbian, the Noobs and other.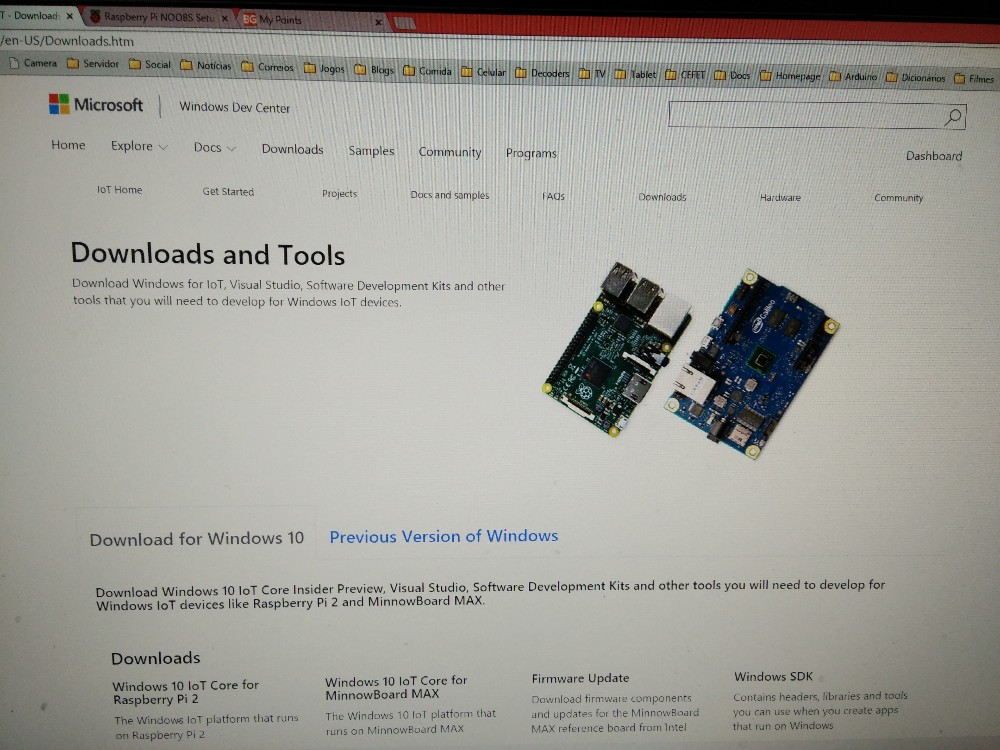 If you choose to download the Noobs, the smallest of the systems, will realize that, actually, This is an installer of other versions of Linux. It can download directly in RaspBerry, different versions of operating system. Below we have the RaspBerry screen even, downloading RaspBian.
In more detail, the version of RaspBian, Debian of RaspBerry Pi.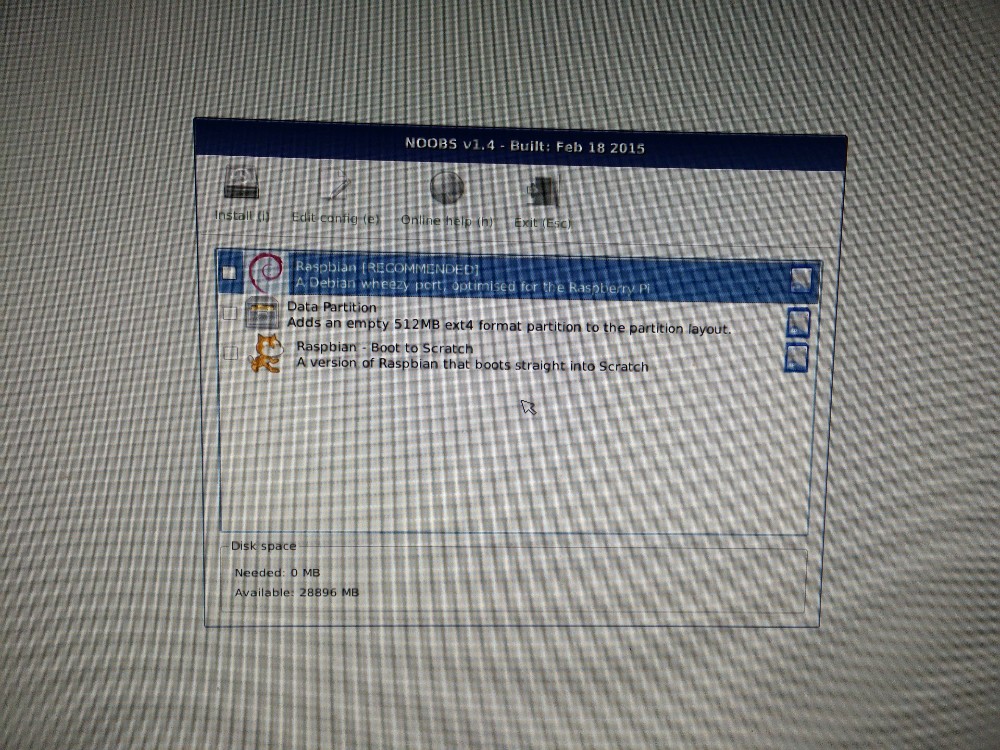 Other versions which can be downloaded.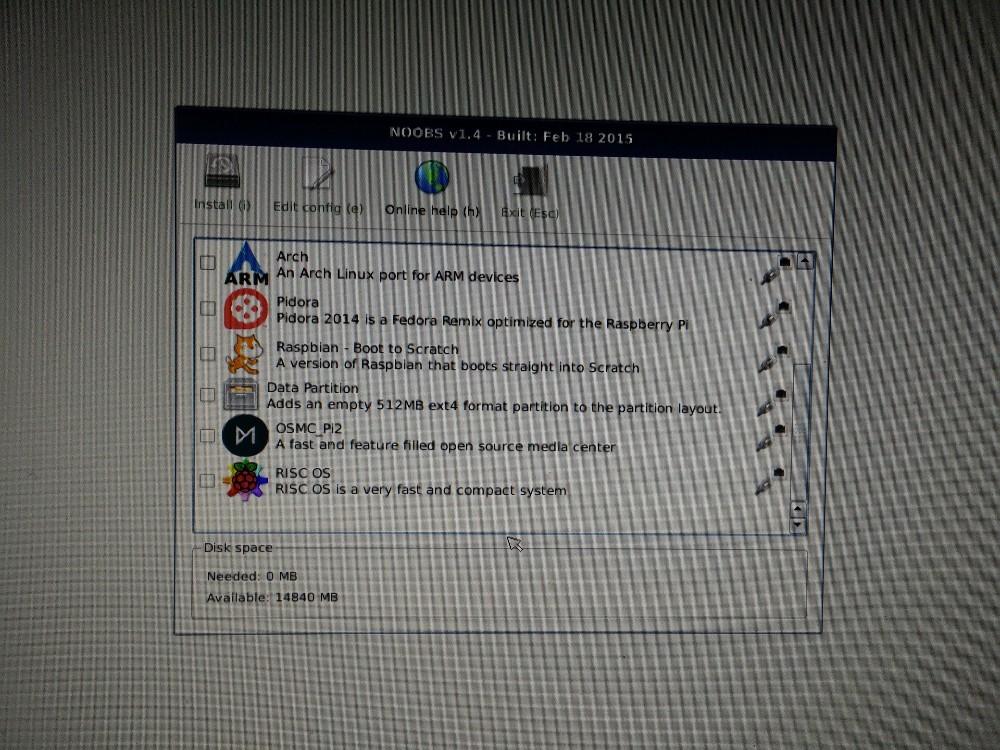 More versions of the to the RaspBerry Pi 2: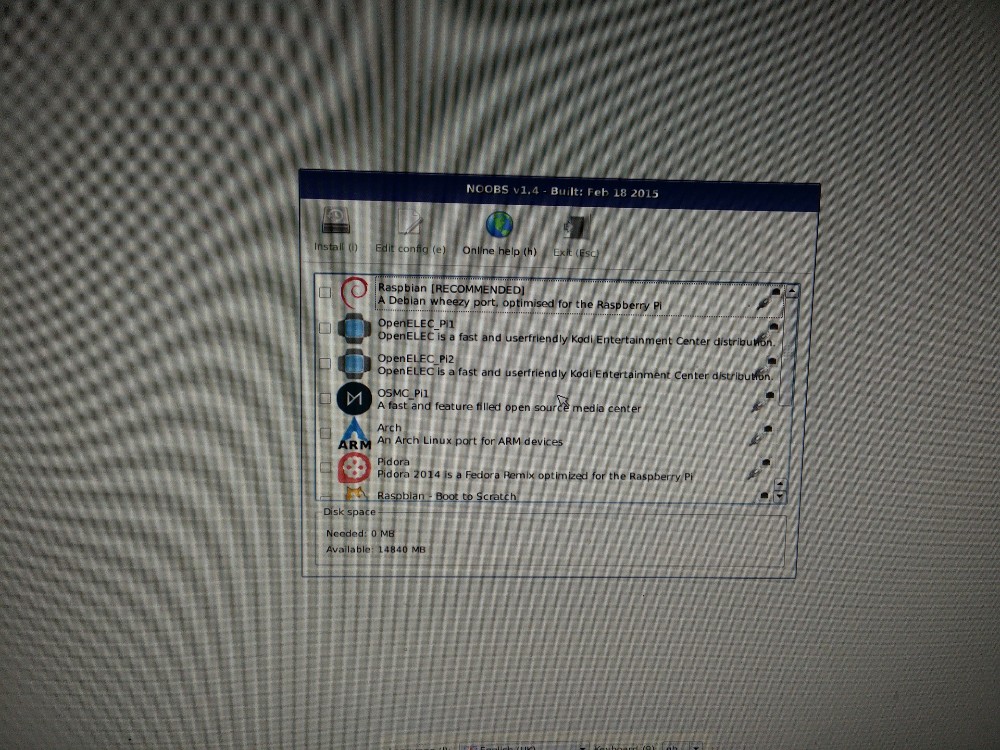 Now sit and wait, because both the boot as the installation of any OS in Raspberry takes too long, Very much, very same!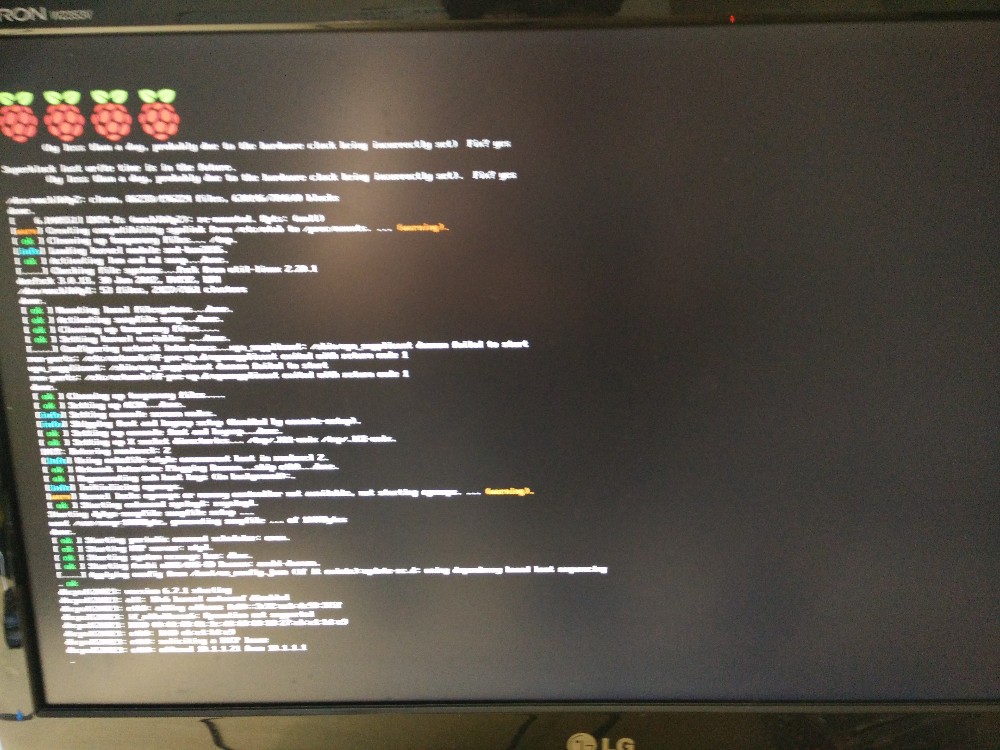 And worse, After all I still have to type startx to start the damn graphic mode. That ugly people mania free software find that we like terminal screen.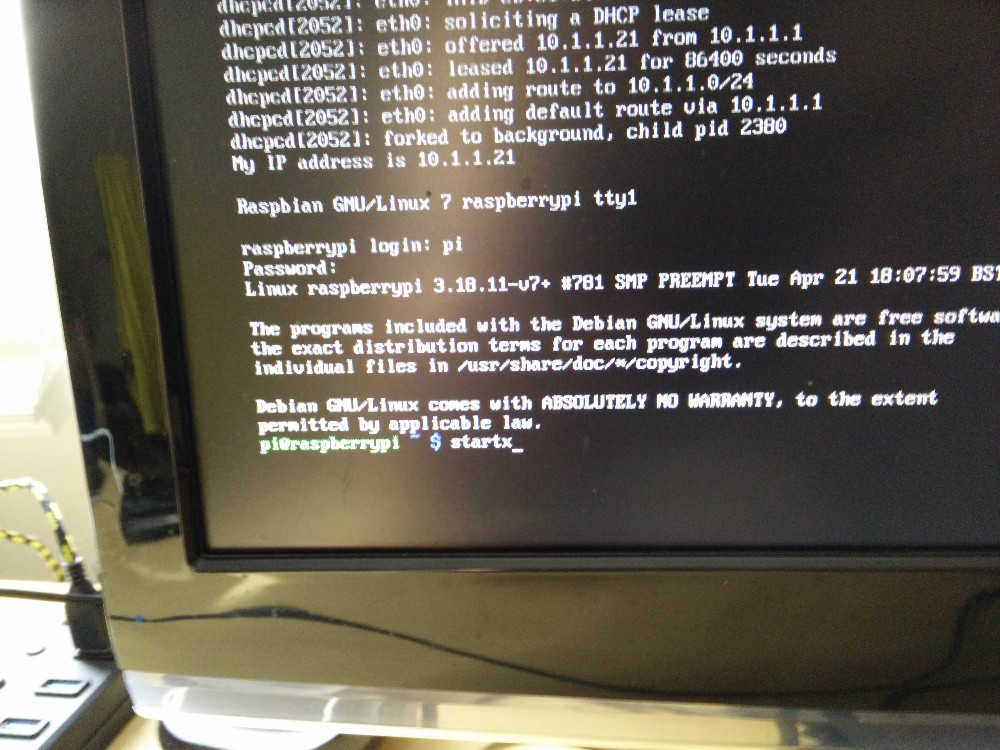 This is a graphical interface of the operating system RaspBian. Ten years ago I'd be delighted with a computer almost Pocket had an HDMI output and allow basically anything that makes desktop. But today I'm extremely annoyed with the fact that RaspBian be a lot reading and little useful. Android and Windows computers got much faster for less than 100 U.S. dollars, as the Pipo X7s.
To open the browser and TudoVemdaChina, but it is very slow! The idea is not to replace a desktop computer, Obviously, but to allow an open source operating system command a Development Board. Something like a Gourmet Arduin, as one told in the title.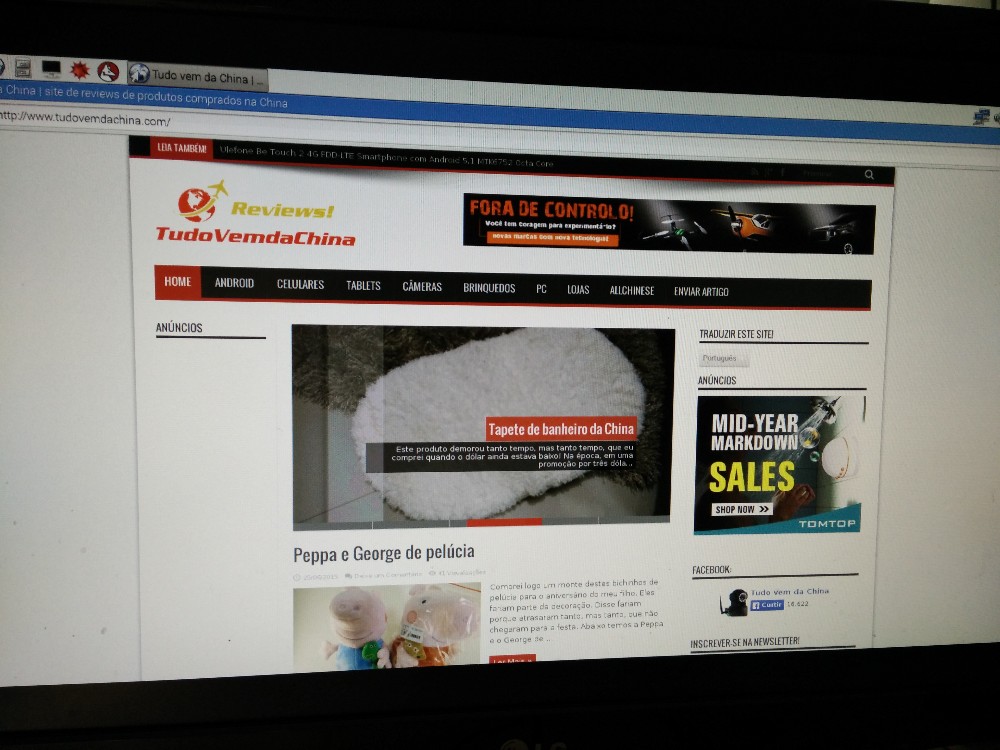 What I liked most I'm going to a game development application called Scracth. Very cool. Have PC version where the mouse is not slow?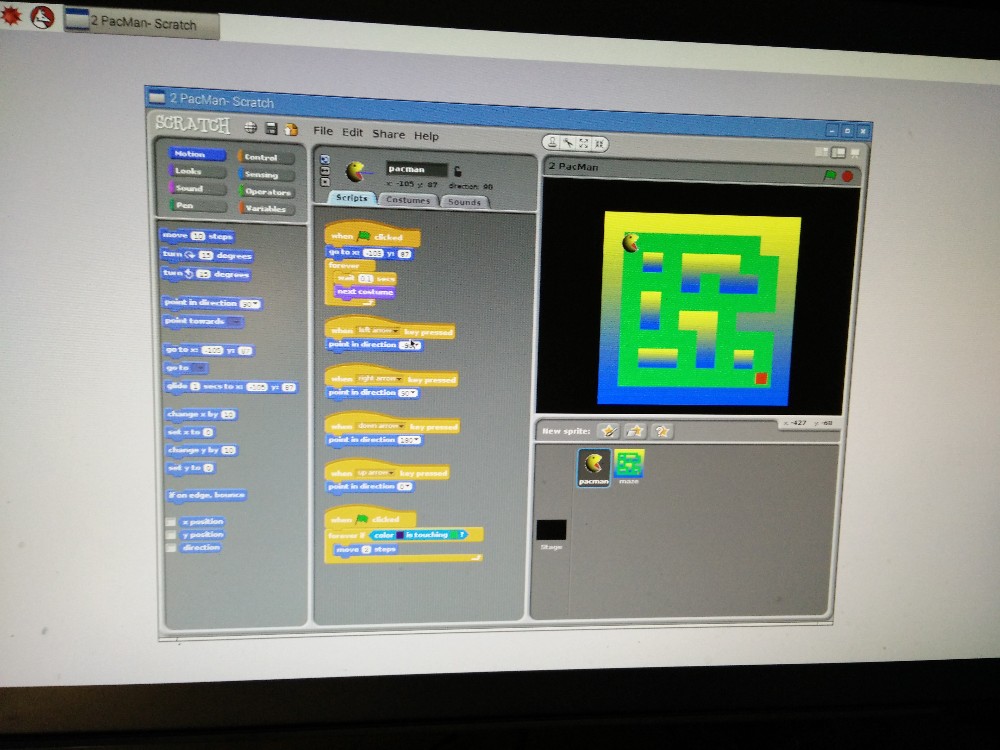 There is a version of Minecraft to test your patience.
Oh! I forgot to show the installation screen. Is that for almost a 40 minutes.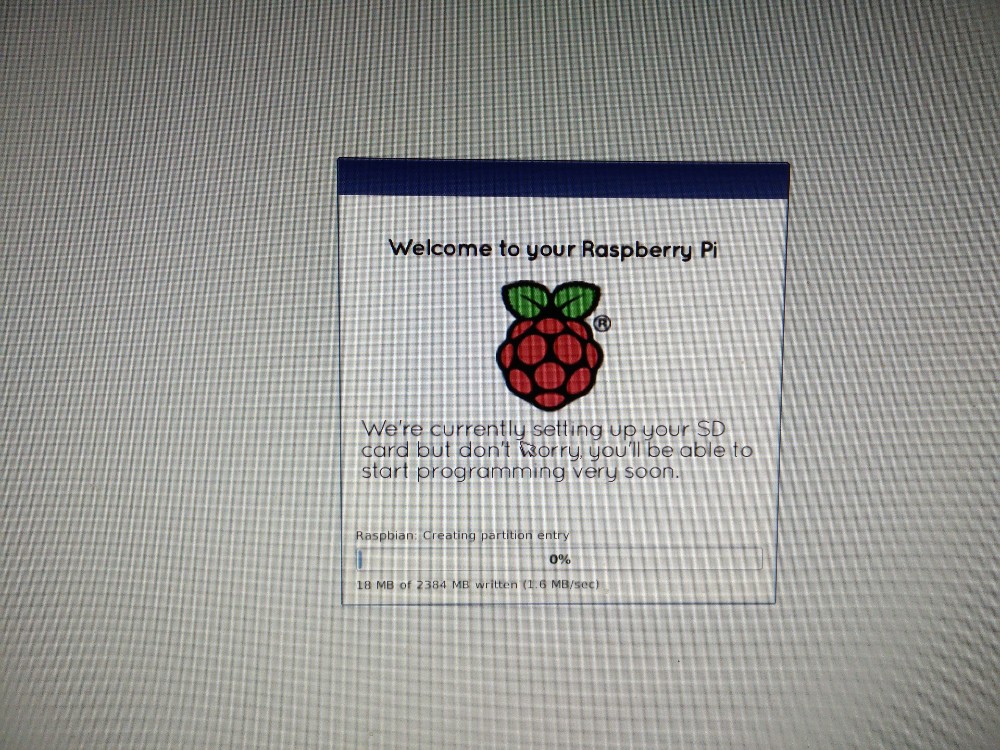 You still warns that, After a long time, you will have to log in with a password on your RaspBerry. I never understood the extreme concern with this free software personal security. Someone will steal my data?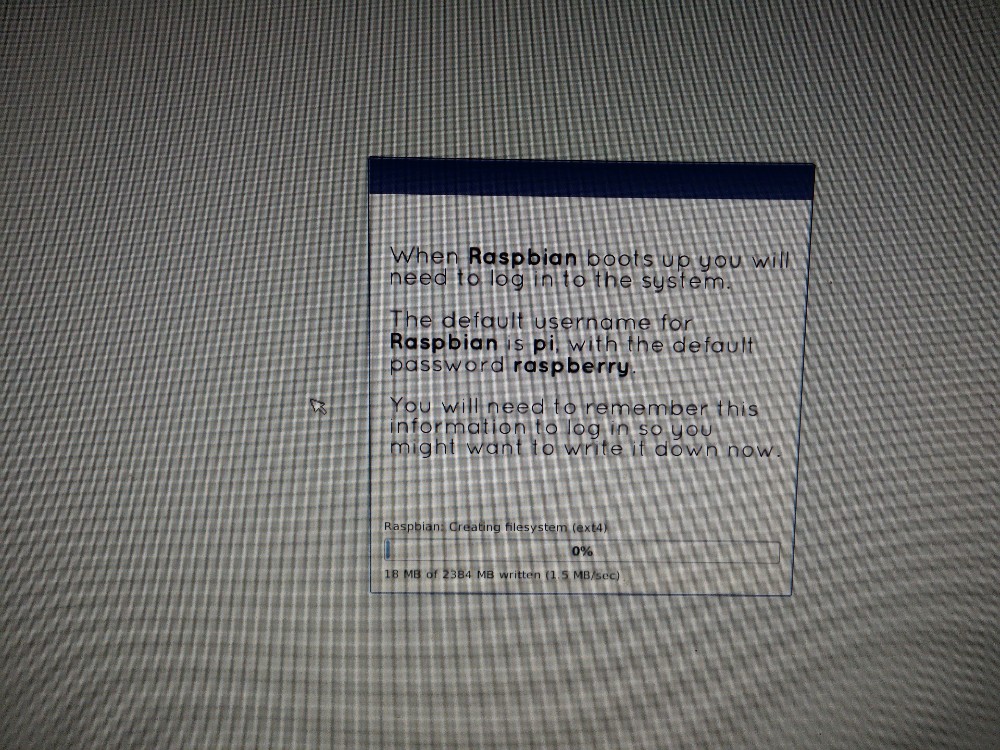 Then I thought, I'm going to install Windows! Must be better, right?
This is the screen for Download the Noobs, the operating system installer for the RaspBerry.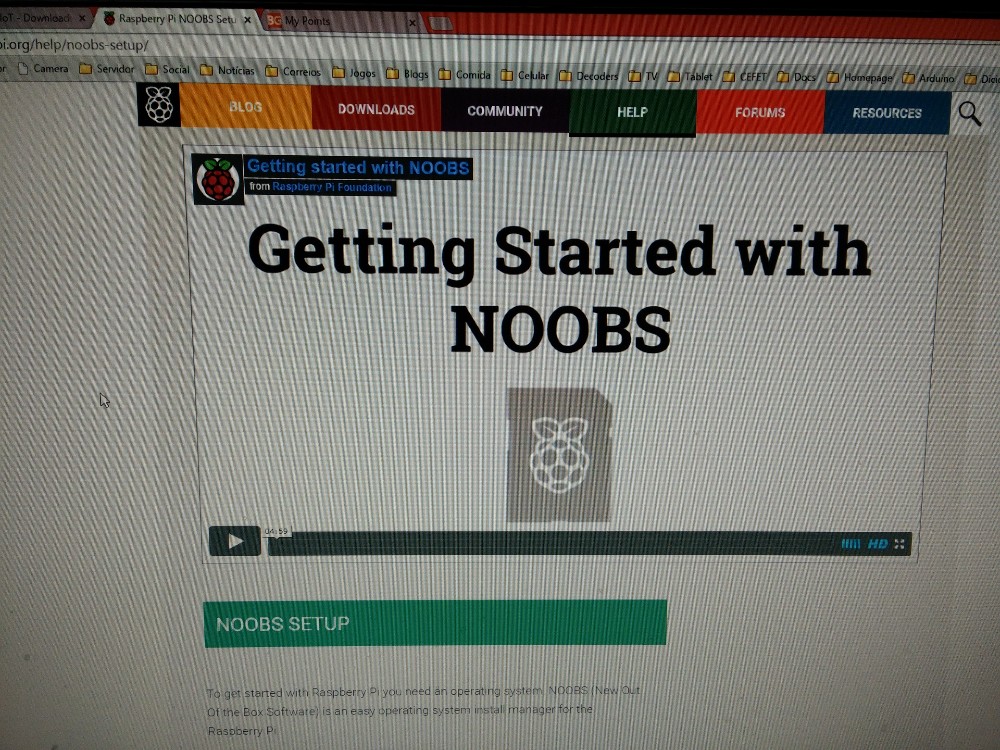 The Windows Installer for Raspberry is the same PC. For this option to the RaspBian also. I recommend installing so, because it takes a lot less. Even so, delay!
You will now! Windows is coming!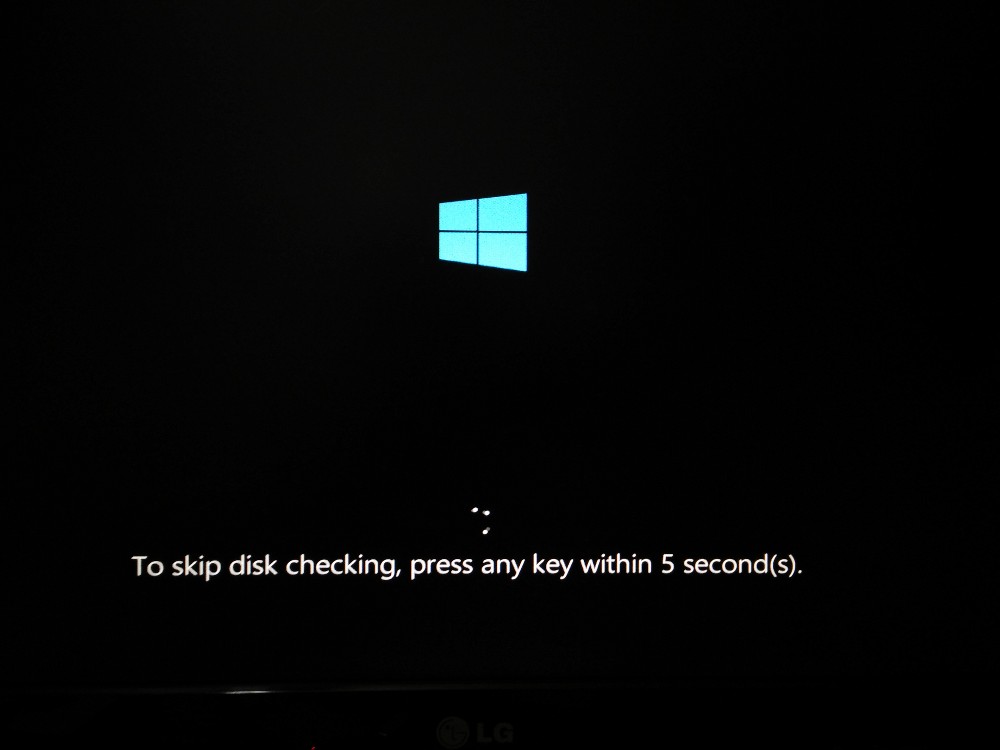 After two hours looking at this screen, I even went to do something else, I gave up installing Windows in my RaspBerry. Because I found out that this was a development version controlled by PC. It's not a complete operating system. What the hell!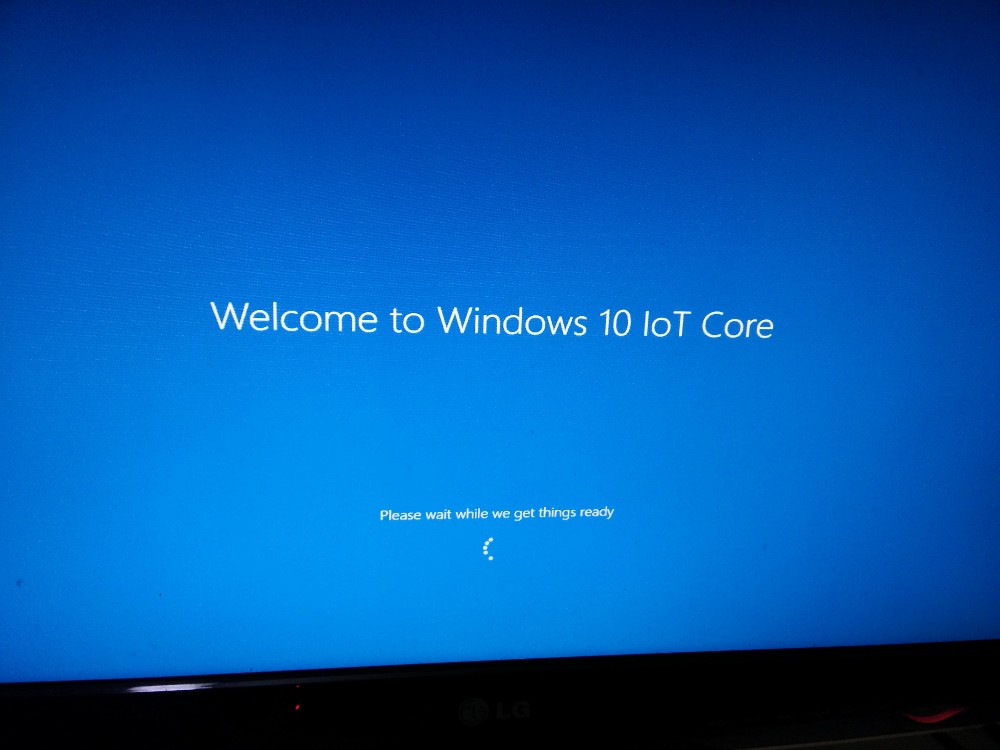 Installed Ubuntu too Mate, What is an operating system much better than Raspbian. Still very, very slow and not useful to be a desktop, even in an emergency. The RaspBerry definitely doesn't work as a computer, or multimedia center.
I haven't had much time to check the development tools for the RaspBerry, but I know that there is the possibility to run Python and other languages. However, in relation to the Arduino, It all seems kind of hard to use, always supported and terminal screen kind of problematic. I'm still looking for what to do with my new RaspBerry Pi 2. Any suggestions? I leave the link to buy the Pi in DealExtreme.
http://www.dx.com/pt/p/raspberry-pi-2-model-b-arm-cortex-a7-quad-core-cpu-900mhz-1gb-ram-support-windows-10-ubuntu-etc-378251