If you have a hard drive and need to call on your computer it is annoying to have to open, connect, risk doing something stupid. But with this system All In One HDD Docking you will not have annoyance, just connect a USB and go on to have slots for connecting to a SATA HDD, IDE, Cards and other options.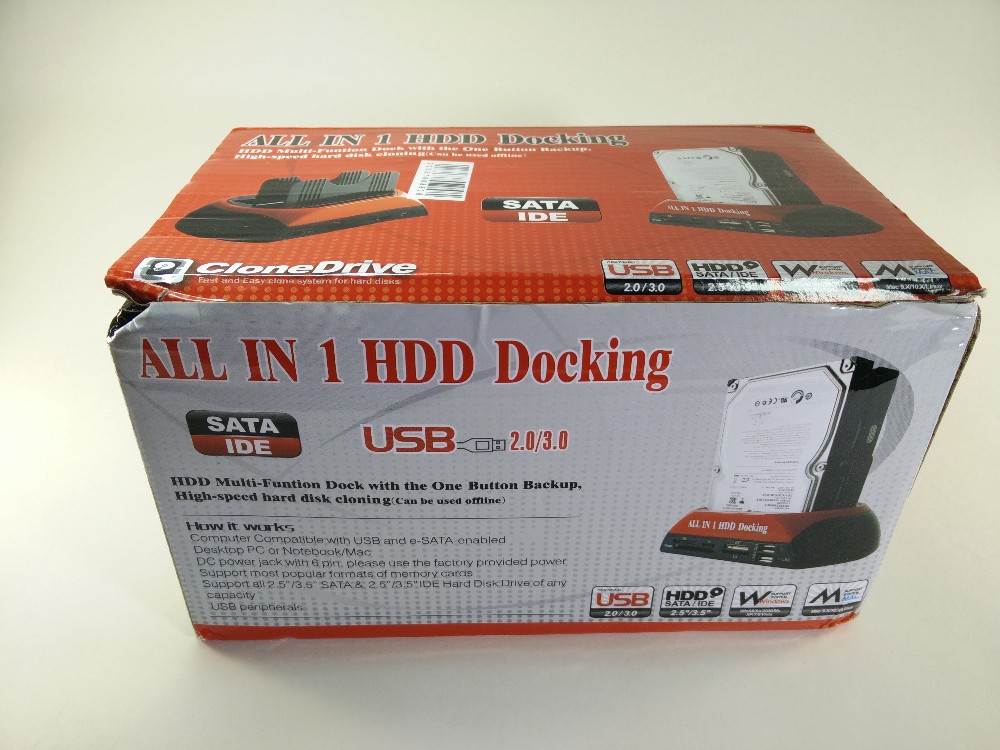 There is the device, two connections for HDD at the top and a red button for One Touch Backup.
Look at the IDE connector and Source. If your HDD doesn't fit very well may approach or take a few the connectors.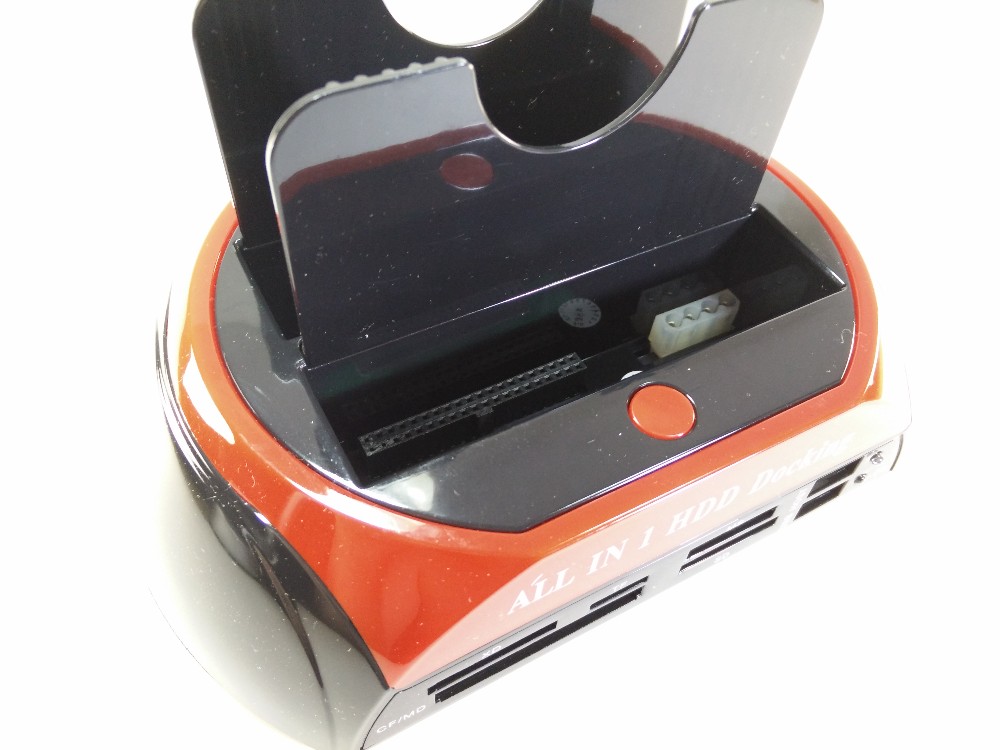 See in this photo that besides the traditional IDE connector is also available a connector IDE notebook type. At the top, a connector and SATA data source.
At the bottom we have entrance to a lot of card types and two USBs for pendrives.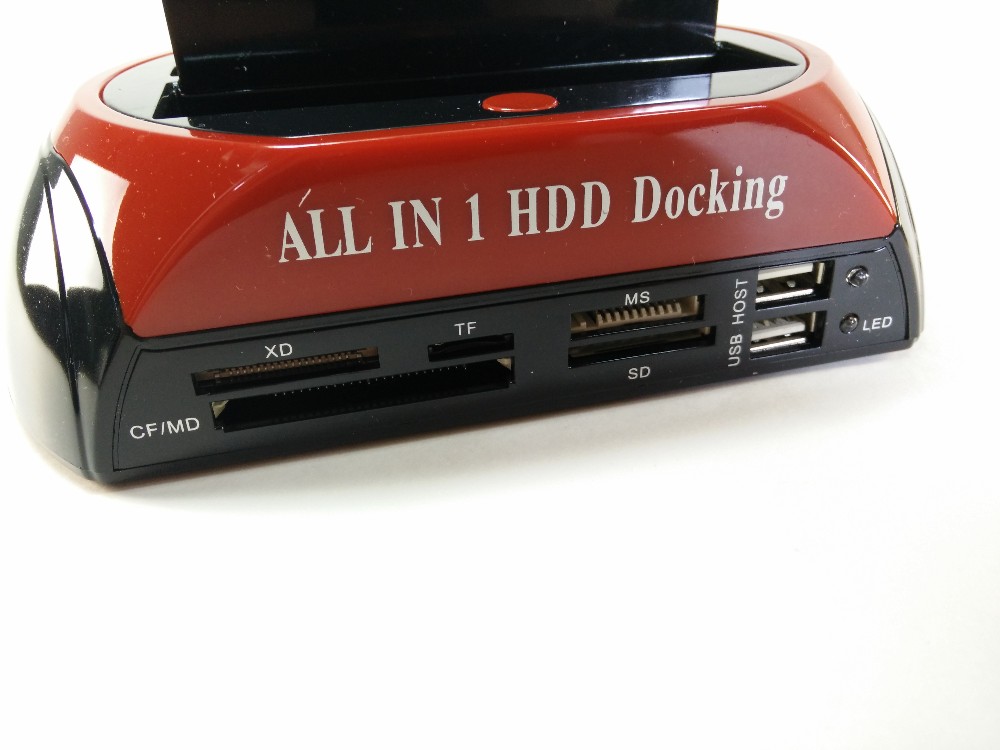 On the back we have the miniUSB connector to connect the dock to your PC and an ESATA connector. In addition to an on-off switch.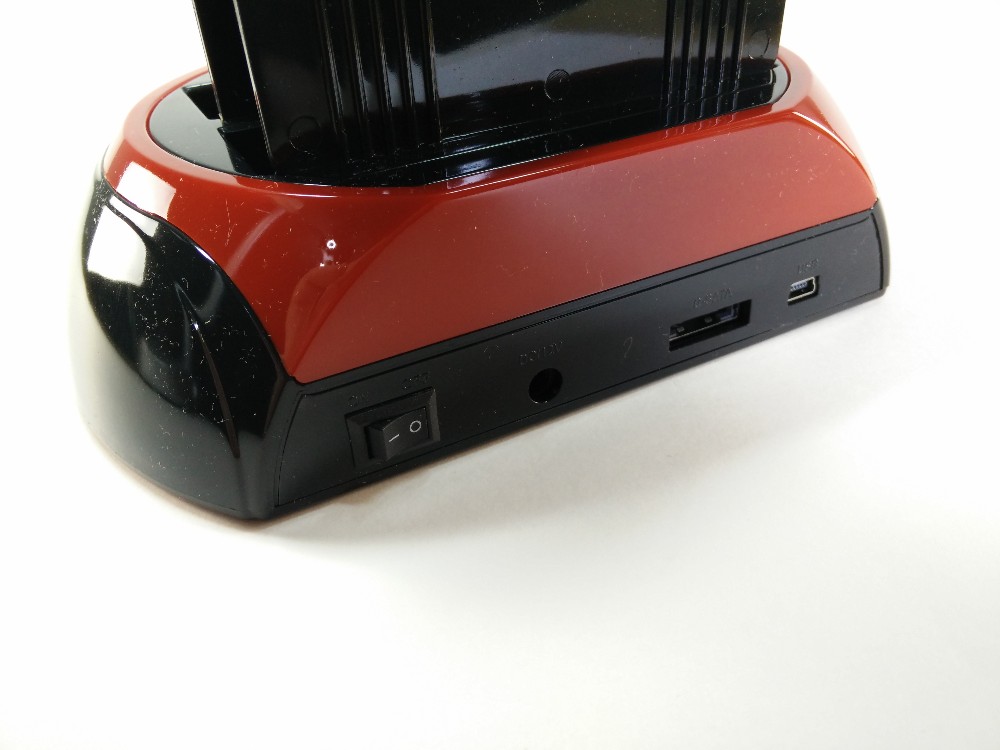 The parruda font that comes with it: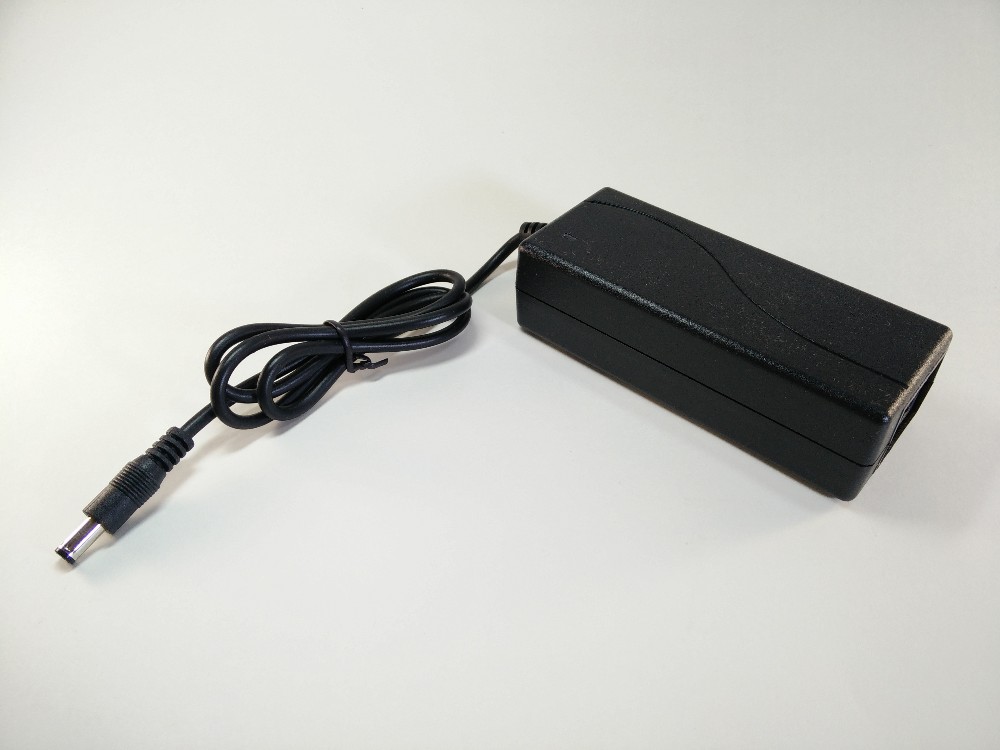 And a miniUSB cable of good quality.
In addition to an AC cable.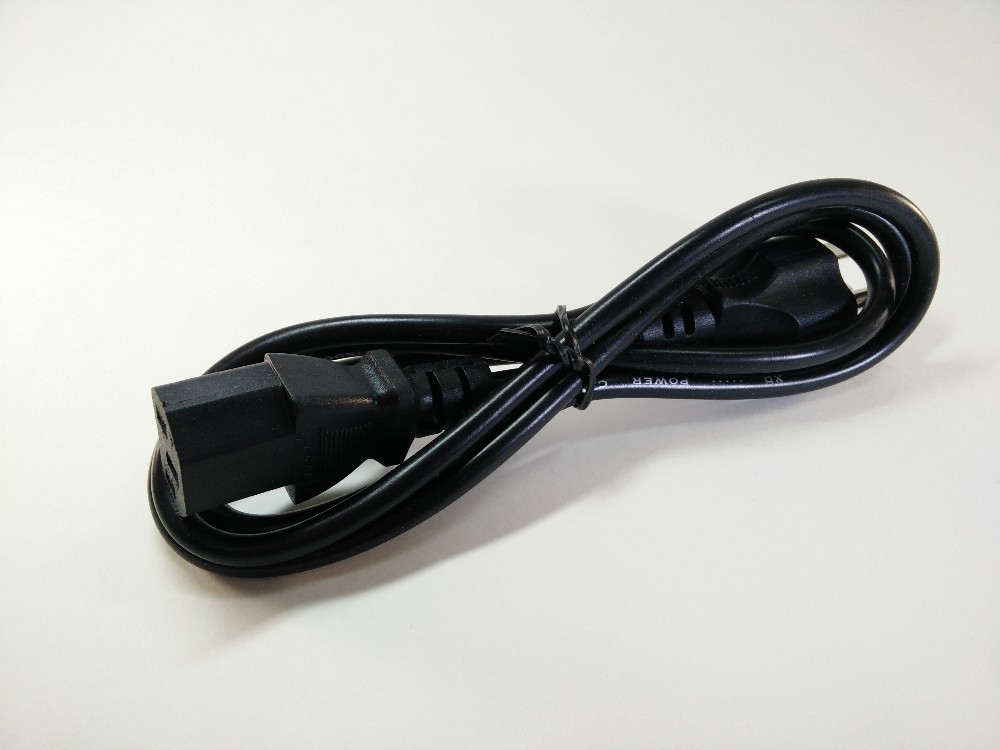 It also comes a operation manual.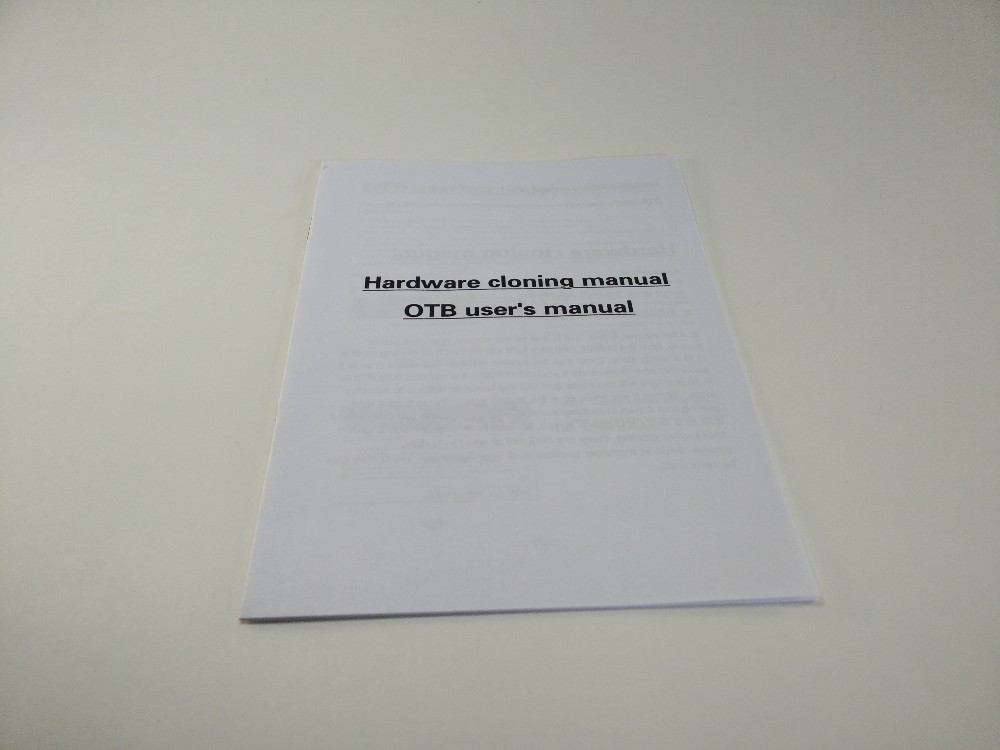 And a CD that isn't used for anything.
There's the iPod connected and working on the PC.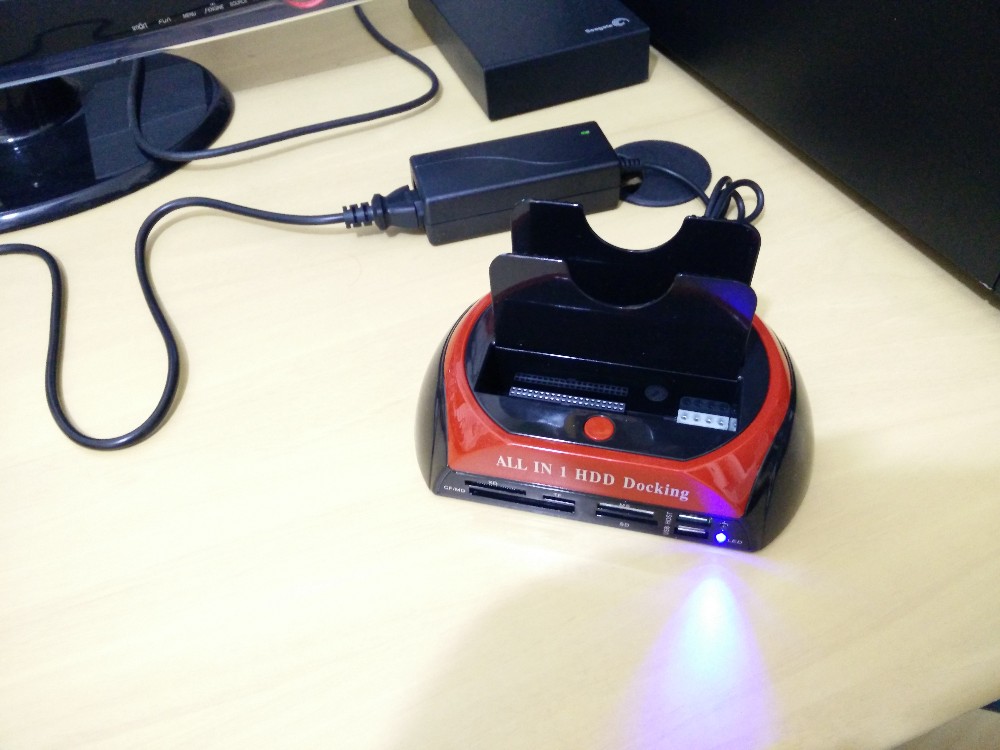 I connected my old HDD IDE to check if it worked. It worked!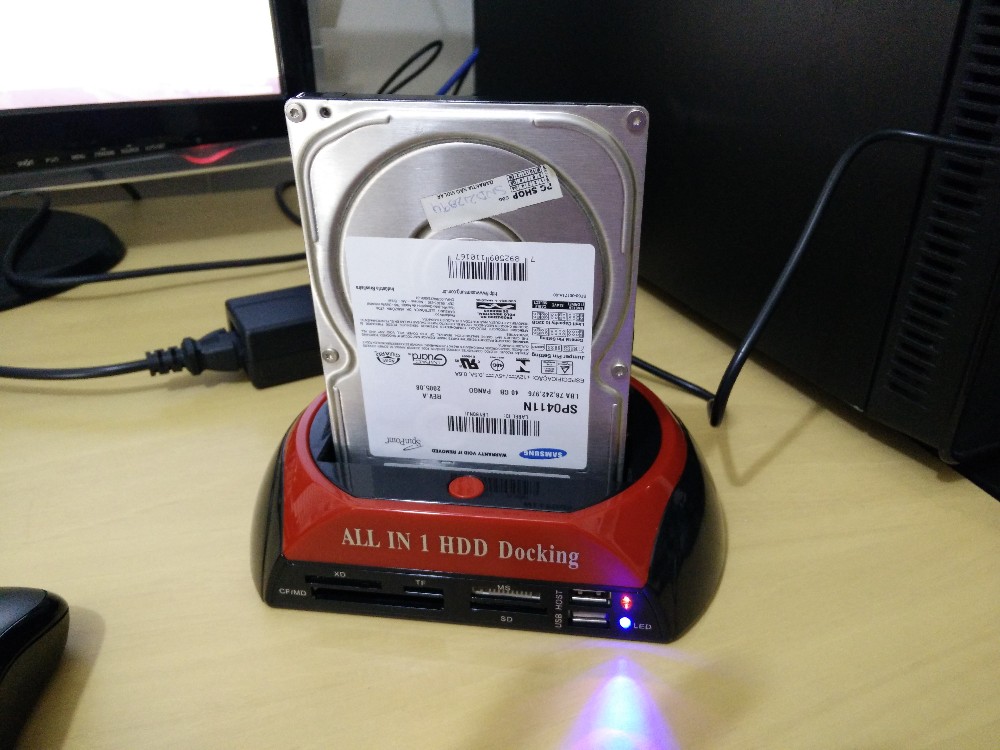 Appear, in the drivers, a Generic USB Hub and a USB Mass Storage Device.
The transfer rate is not bad, about 30 MB/s.
I recorded a video using the product. Take a look at:
I like the product. Fast and easy to use. The hard drives sometimes don't fit very easily, and it's not as practical for daily use, but it's much better to open and close the computer every time. I leave below link to the product on DealExtreme:
http://www.dx.com/pt/p/all-in-1-dual-hdd-docking-station-with-one-touch-backup-for-2-5-3-5-sata-ide-hdd-31937