Despite the rise of the dollar the Chinese continue to reinvent. I remember having bought my first Chinese tablet by 130 U.S. dollars, an Android 2.3 single core with low screen resolution who burned my hand.
Now, five years after, the tablets are much better and reliable Chinese, and these same 130 ~ 140 bucks you get a dual boot Android and Windows!
I present to you one of the cheapest and best models of tablet/PC, the Pipo W3F of 10.1 inches!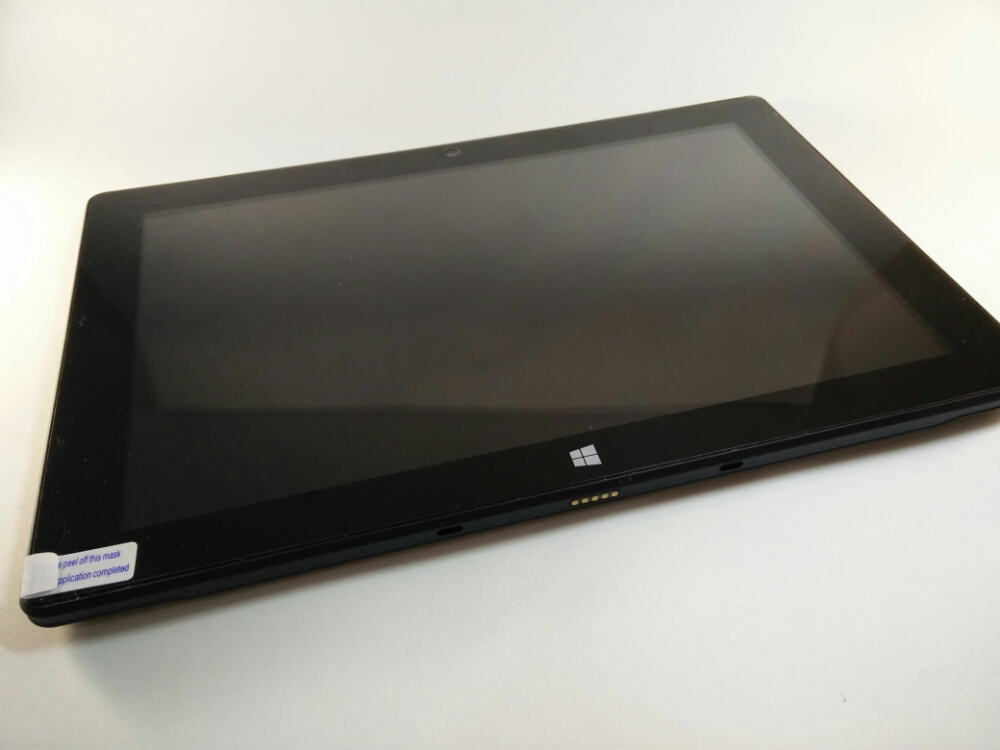 It is a dual boot tablet which runs the full version of Windows 8.1 desktop version, the same that you must have in your traditional PC, and also a version of Android. You simply have the best of both worlds. Below, detail for the windows symbol and the default external keyboard connector. Already bought a dust cap with keyboard to test!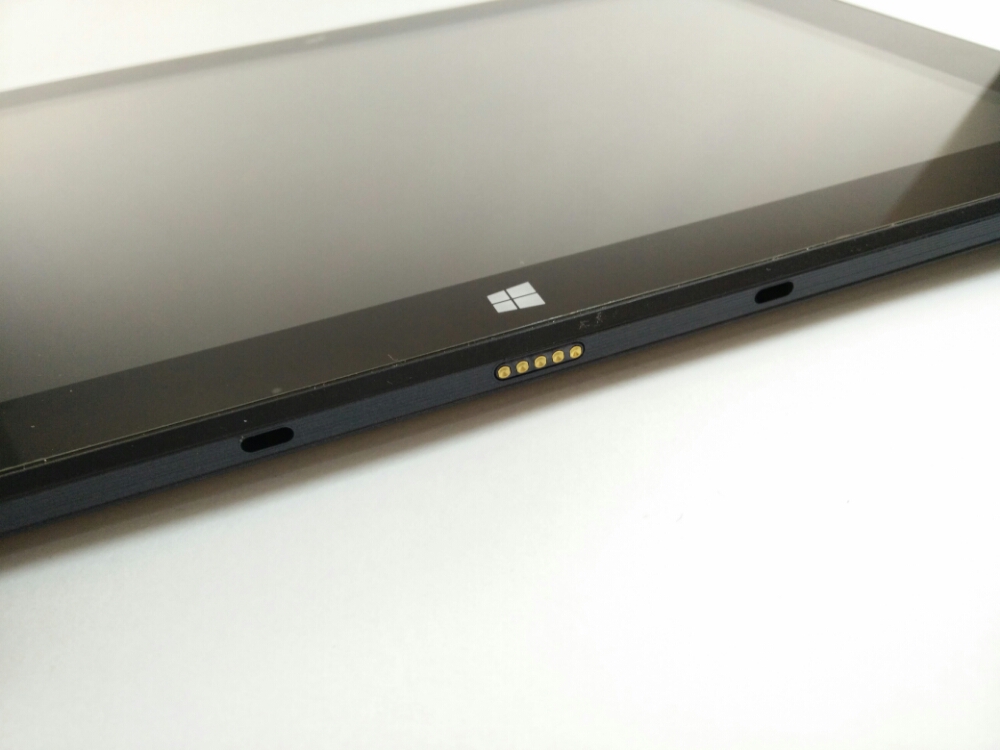 On the side the connectors all you could want in a tablet. Power switch, output for headphones, HDMI output, microSD card input, MicroUSB input, a USB 3.0 traditional size and input to 5V source.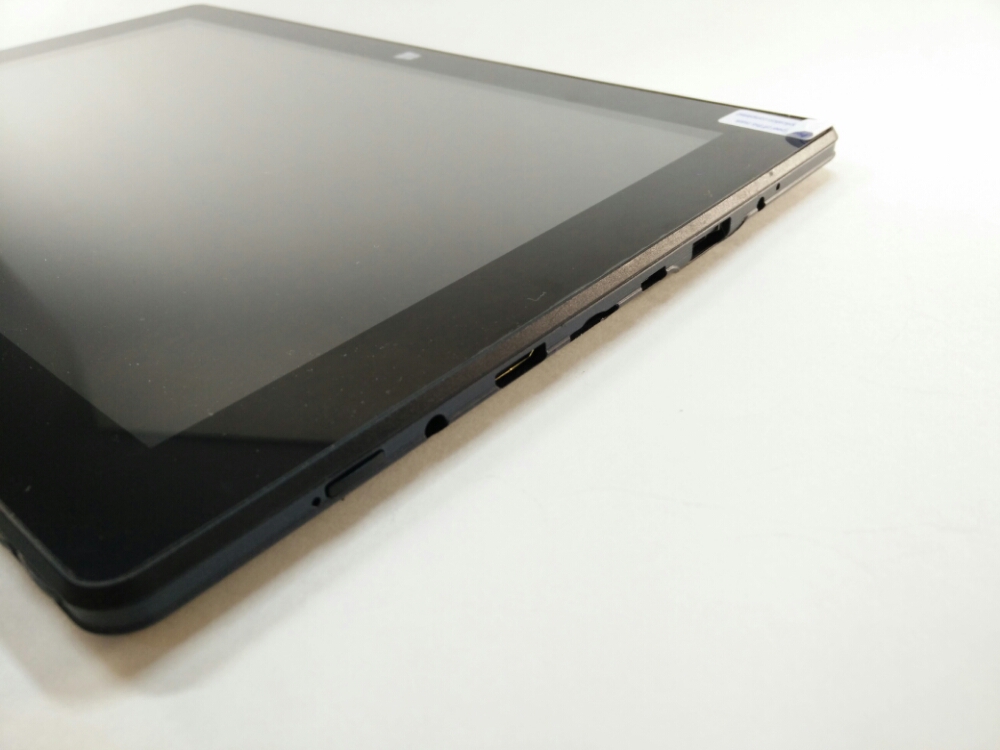 At the top we have two volume buttons.
The back of the tablet has this beautiful aluminum design. Intel Inside!
There are two cameras, a back of 5 m pixels and other front of 2 m pixels.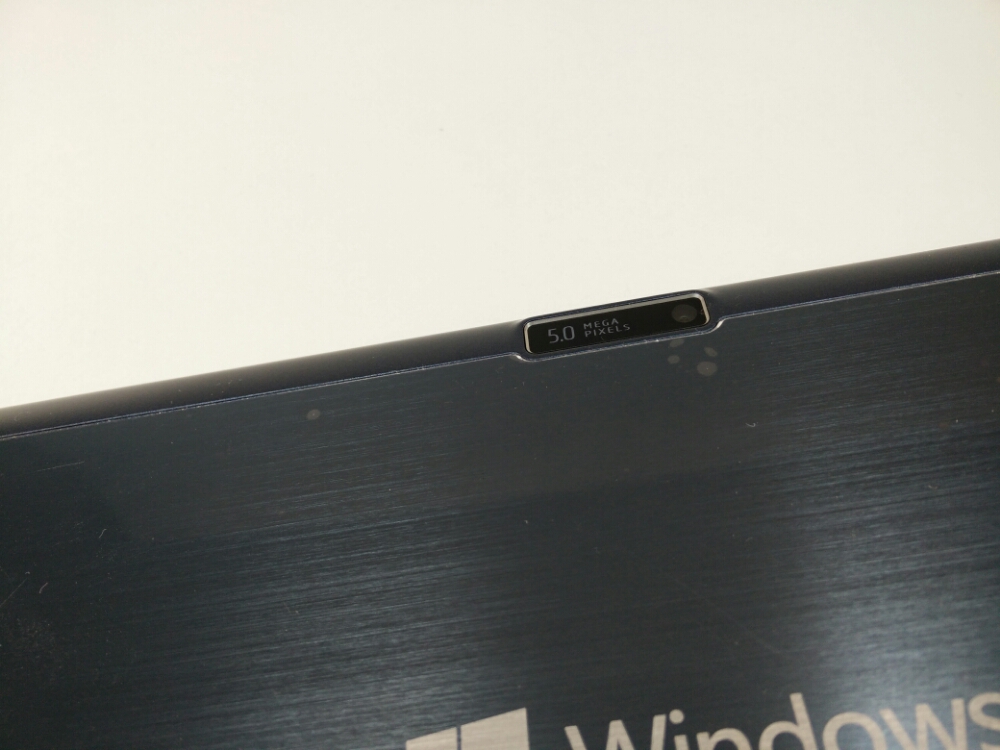 Again the details of the connectors! See the USB 3.0 conventional size! No use OTG cables, can you plug anything in this common even!
The plastic part is removable and gives access to an unusual slot in tablets, or any other device, an entry for Ultra Stick. It seems, Some manufacturers make modems 3 g/4 g and SSDs in this format. I just found one on Ebay so far. Who knows in the future turn pattern?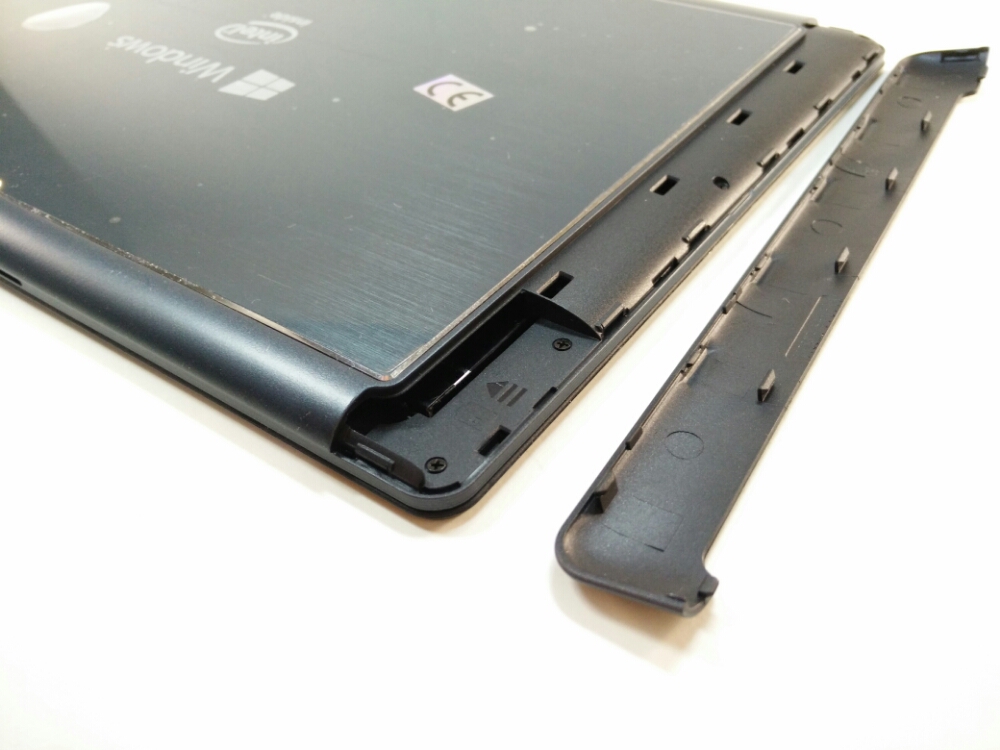 Now is the time to call. Pressing "del" on a keyboard connected to USB you can enter the Bios. That same! This screen below is the Bios initialization!
Below the dual boot! In the right Windows 8.1 and on the left the Android! Let's now take a look at the settings and hardware specifications of Pipo W3F:
| | |
| --- | --- |
| CPU | Intel Baytrail-T Z3735F 1.83 GHz Quad Core |
| RAM/ROM | 2G DDR3L and 32 GB |
| GPU | Intel HD Graphic |
| DISPLAY | 10 Inch IPS Capacitive screen 1920×1200 |
| Cameras | Front:2.0MP and Back:5.0MP |
| The | Windows 8.1+ Android 4.4 |
| Bluetooth/WiFi | Yes |
| Battery | 7800mAh |
| Weight | 800g |
| Other | Full Size USB 3.0 port, Full Size HDMI and 3 g/4 g UltraSick Slot |
Now I'm giving boot on Android. Strange this small keyboard appear, for a few moments, at the bottom of the screen. There is also a mouse…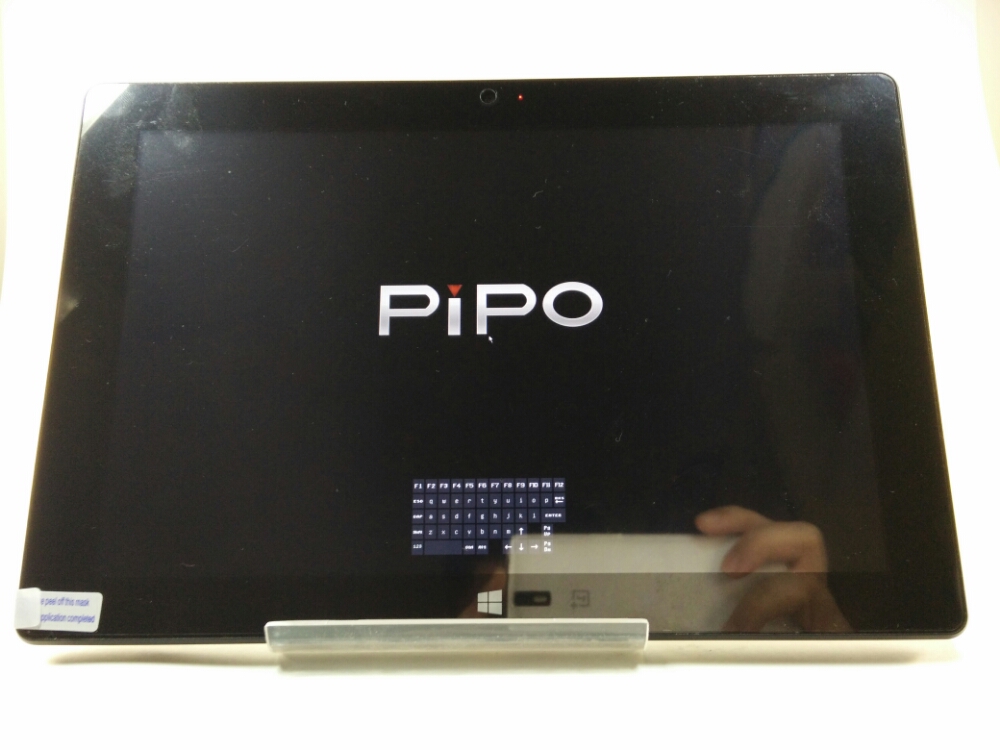 While loading the Android appears Intel Inside. In the boot of Windows that does not occur…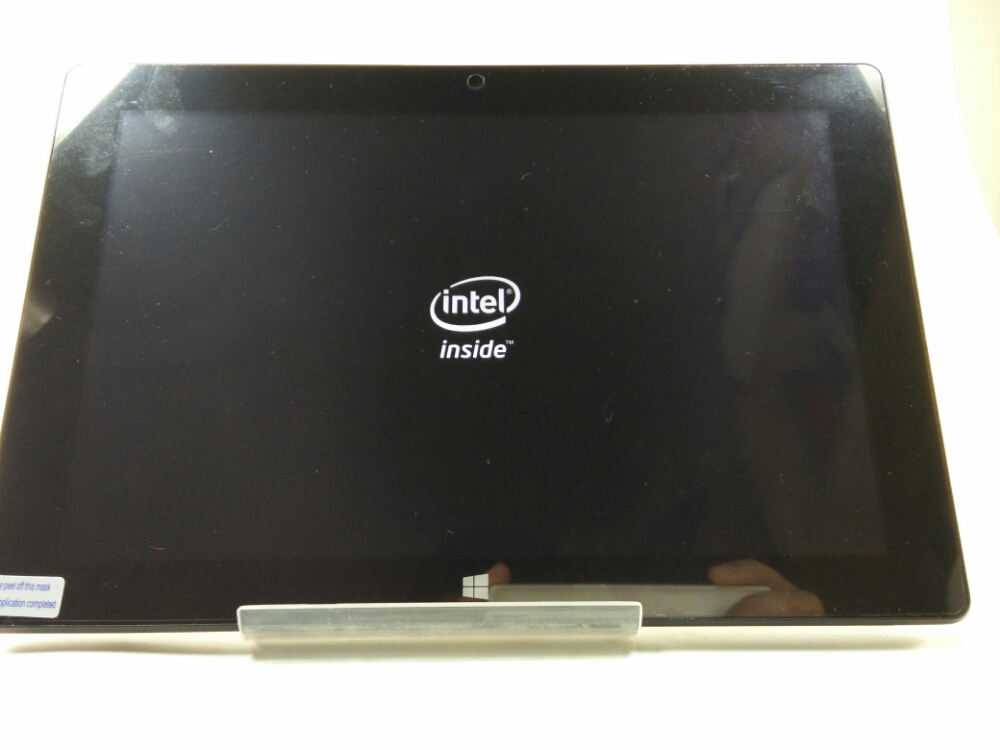 There's the Android, Despite having this old wallpaper is version 4.4 Kitkat. Does not seem to have support for upgrade to the 5.0.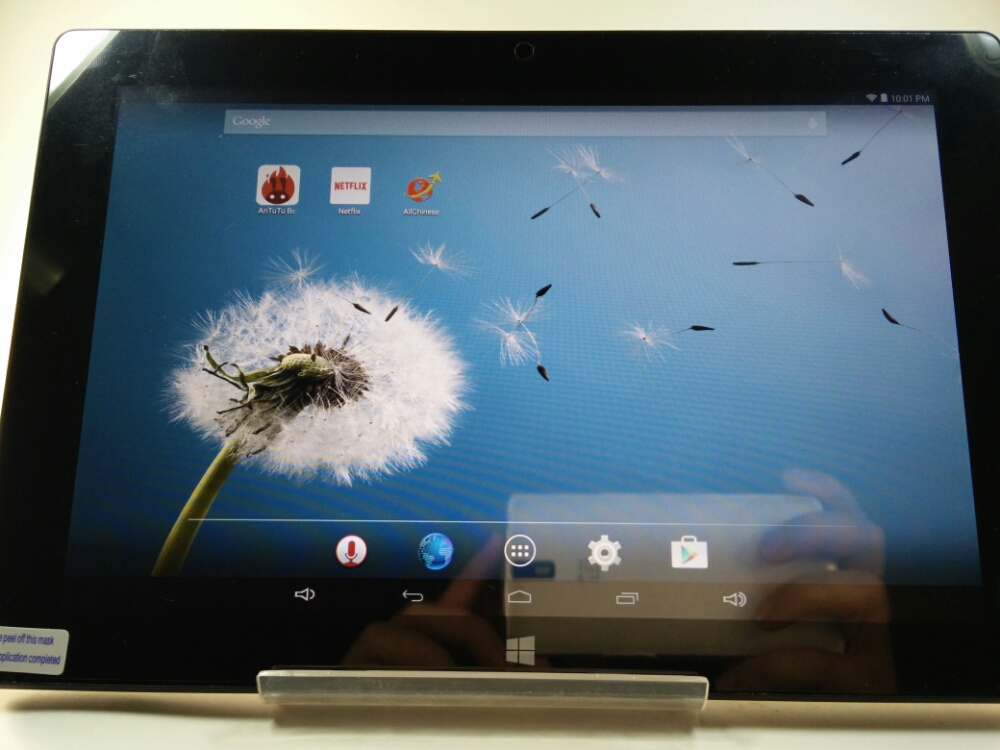 Google Play works normally. Unfortunately, the Intel X 86 processor is not the most common on Android and some applications do not support. Google Plus is one that neither installs.
NetFlix works normally…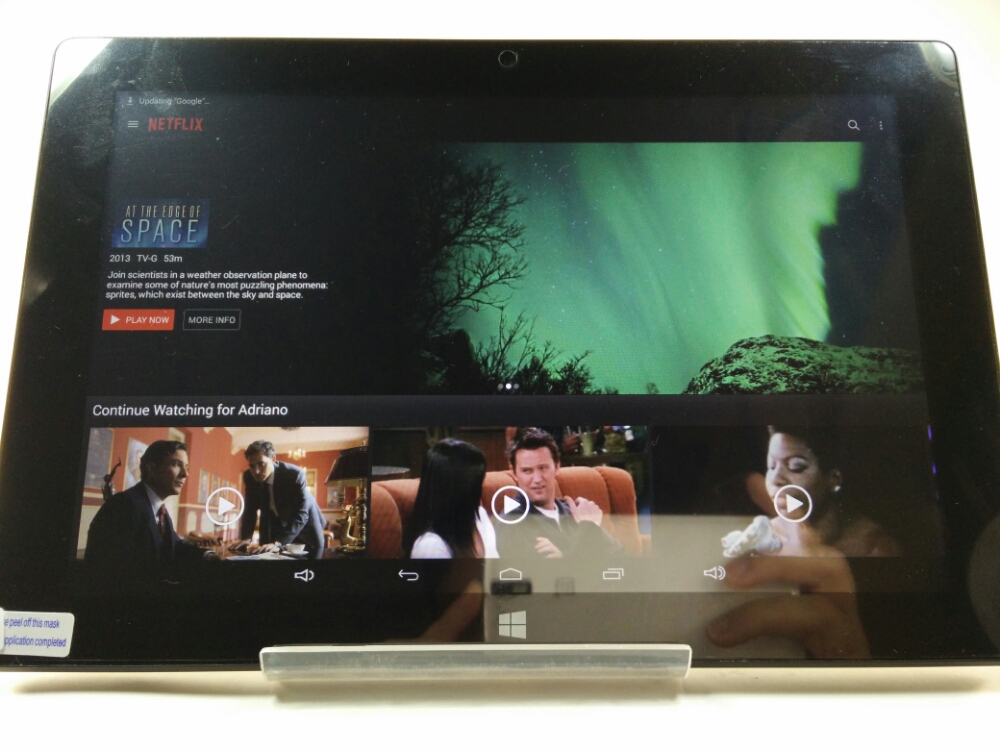 The AnTuTu results in 32 k, nothing amazing, But whereas this tablet costs less than a median level cell, It's really great.
Oh! Facebook is one of those who do not work. Gives an error message and closes (FC). You can still use Facebook in the browser and Windows normally.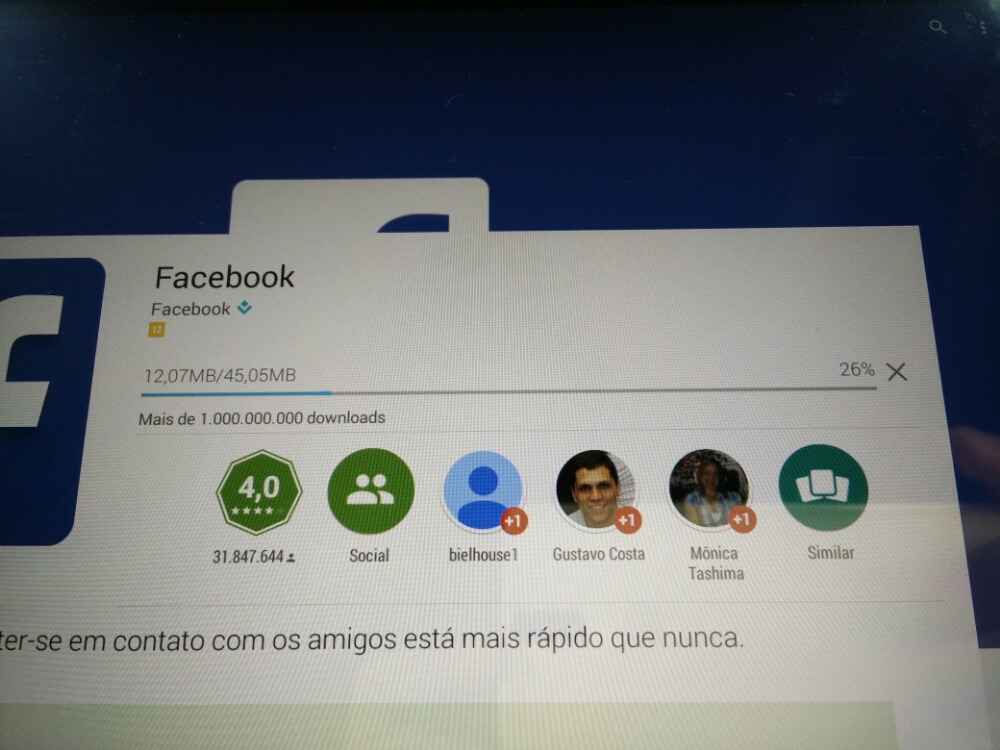 If you press the power button pops up this menu for you reboot on Windows!
The boot takes about 40 seconds. Below the Google Chrome browser running perfectly.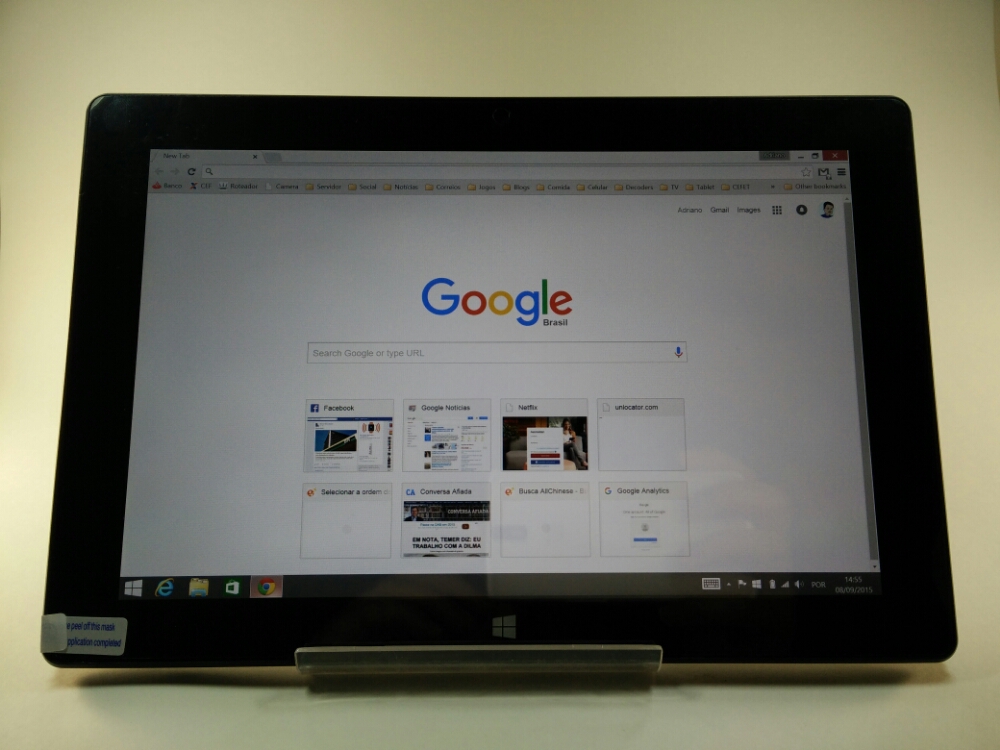 And Facebook loading also. Everything works, including Internet Banking!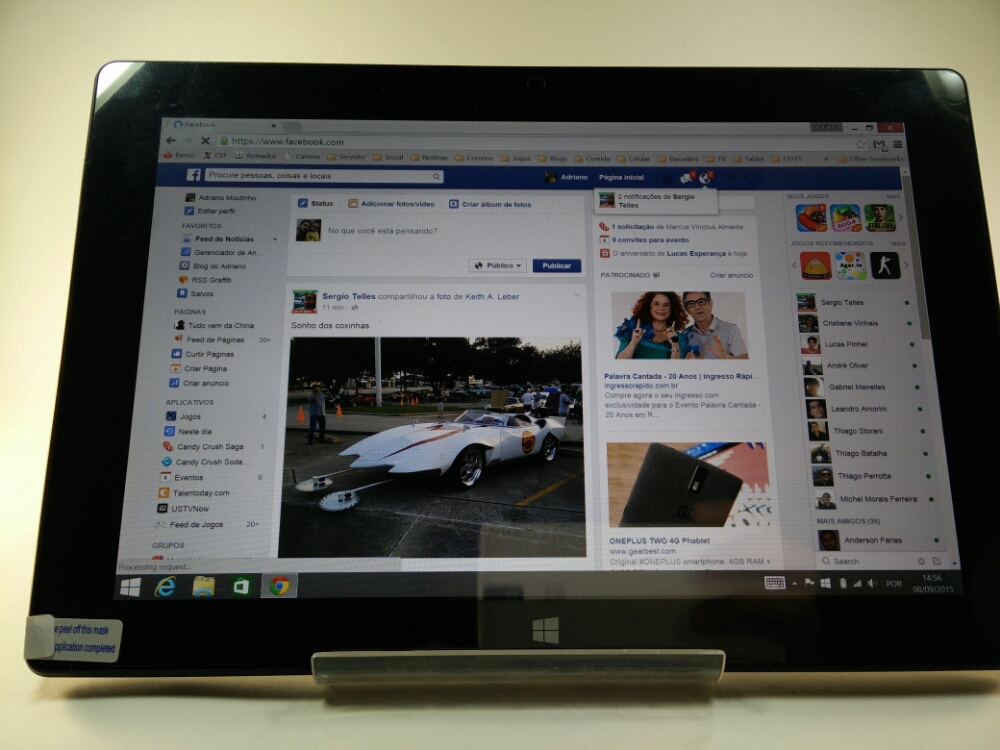 Just like Netflix in browser.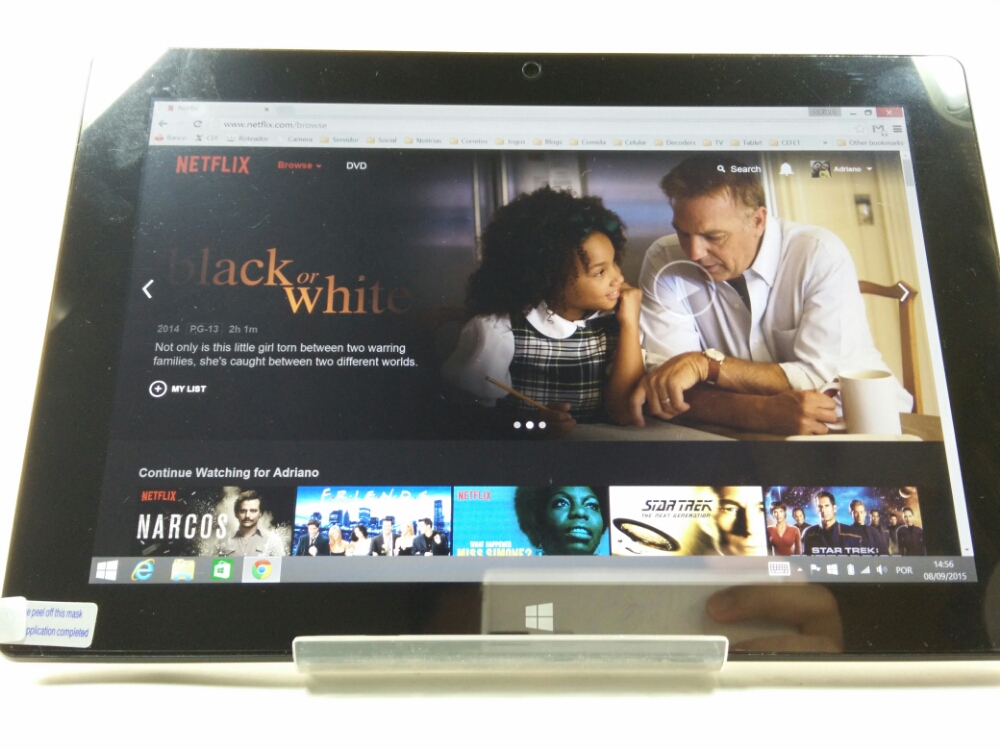 Oh! For those who like there is also the Metro interface. It's not that hard to change Windows language to Portuguese.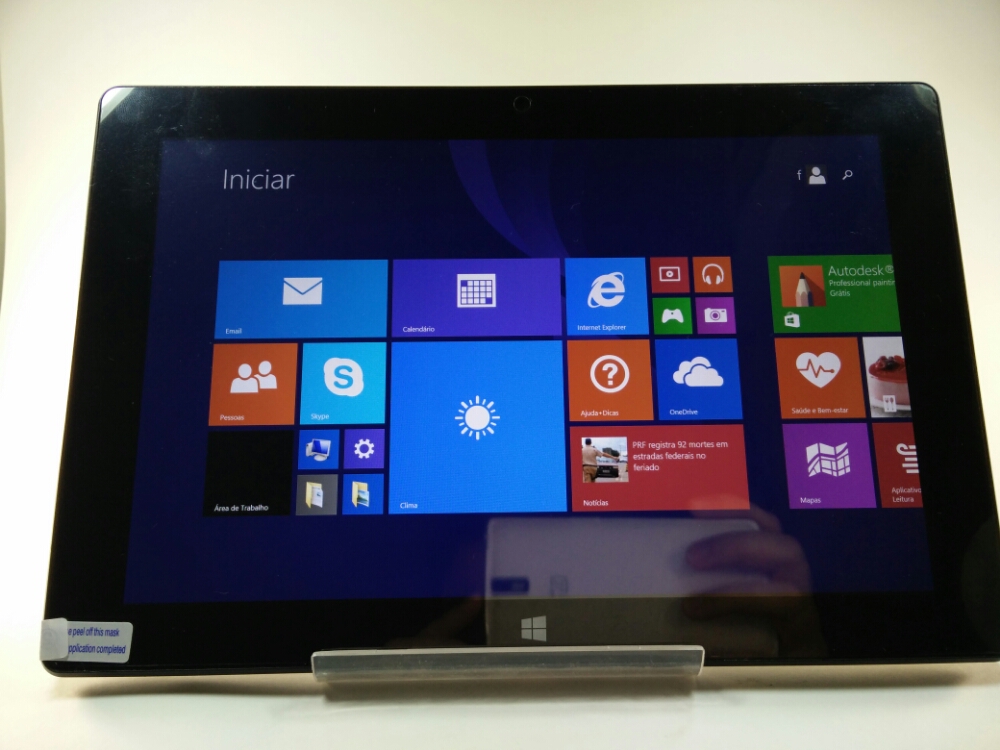 But the news on the APP MSN News continue loading in English, Although I have already changed. Whereas the press in Brazil is kinda suck, that didn't bother me much.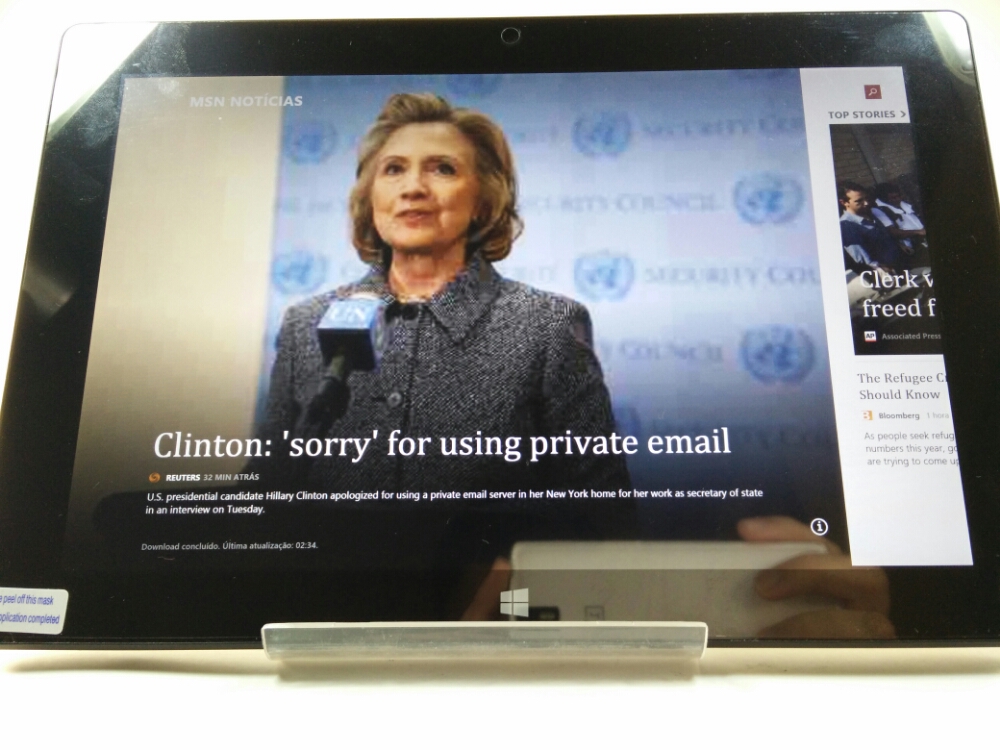 Below the information screen of the computer of windows, that is activated, IE, It's not not pirate! This is a original version!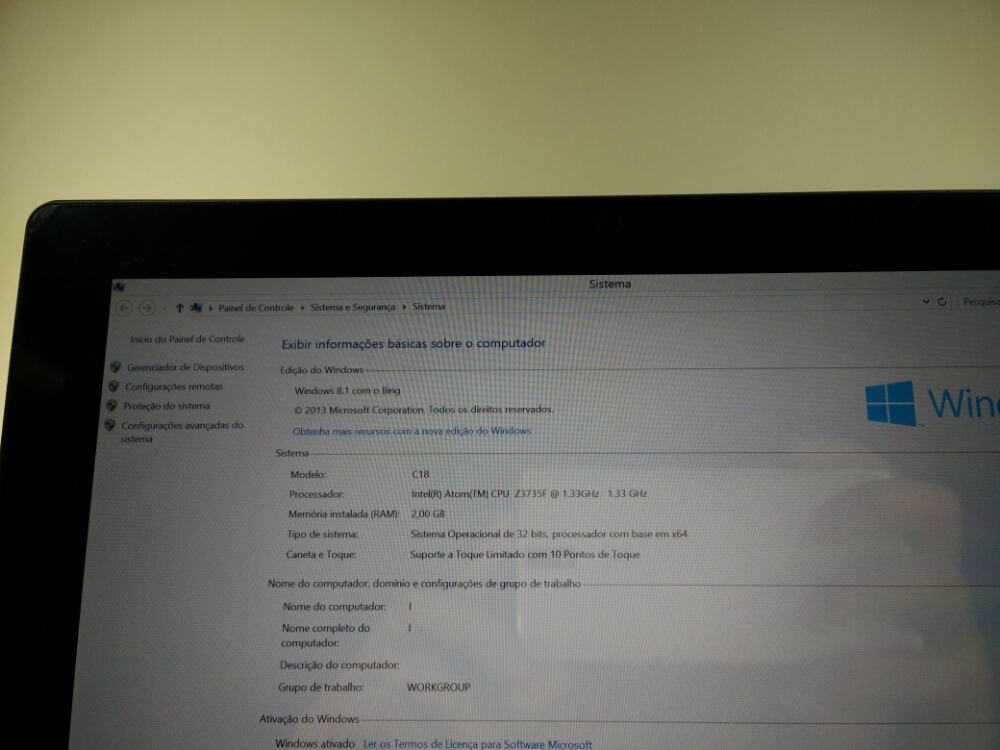 Oh, microsoft recommends that if you book a copy of windows 10, but I read in the forums that problem in Pipo. I'll wait for the manufacturer update.
In addition to the tablet the box also comes with this guarantee card, USB OTG cable (is not in the picture) and a DC source with 3.5 mm connector.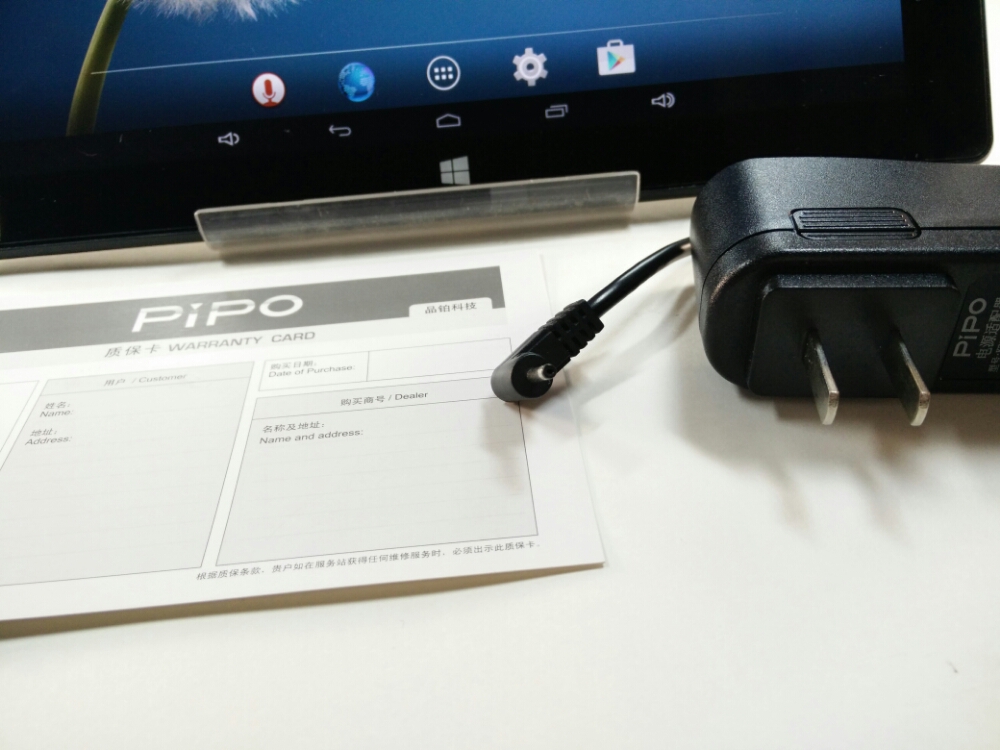 Take a look at the video I made about the tablet:
I really enjoyed the tablet, is robust, the battery fairly hard, It is fast in both Windows as on Android. Two things I didn't like were the incompatibility of some apps for Android and the fact that the cargo cannot be made by micro USB connector. In addition, the Micro USB it seems does not mount in windows as mass storage or USB debugging, What is strange and certainly not very useful for the normal user.
In summary, for a tablet of less than 150 dollars with 10.1 inches, greater than the iPad, is an incredible product! Later the manufacturer should fix some of the bugs and release Windows 10! I leave below link for the tablet:
http://www.banggood.com/PIPO-W3F-Intel-Z3735F-Quad-Core-10_1-Inch-Dual-Boot-Tablet-p-973347.html