There are more than 20 years I buy the new Pro Evolution Soccer, usually in September or October of each year. Some versions were good, some not so much. This year the tradition continues with the PES 2017 in my Playstation 4, It has its strengths and weaknesses. In General, worth the buy. It also has versions for PlayStation 3, XBOX ONE and XBOX 360.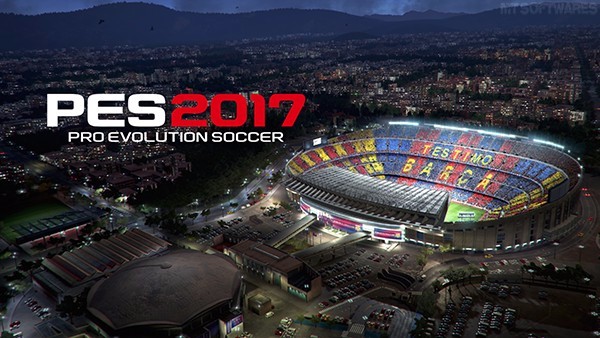 The chart is refreshed and the faces of the players never seemed so real. We have friendly modes, the online divisions and the friendly lobby as well as in the previous version.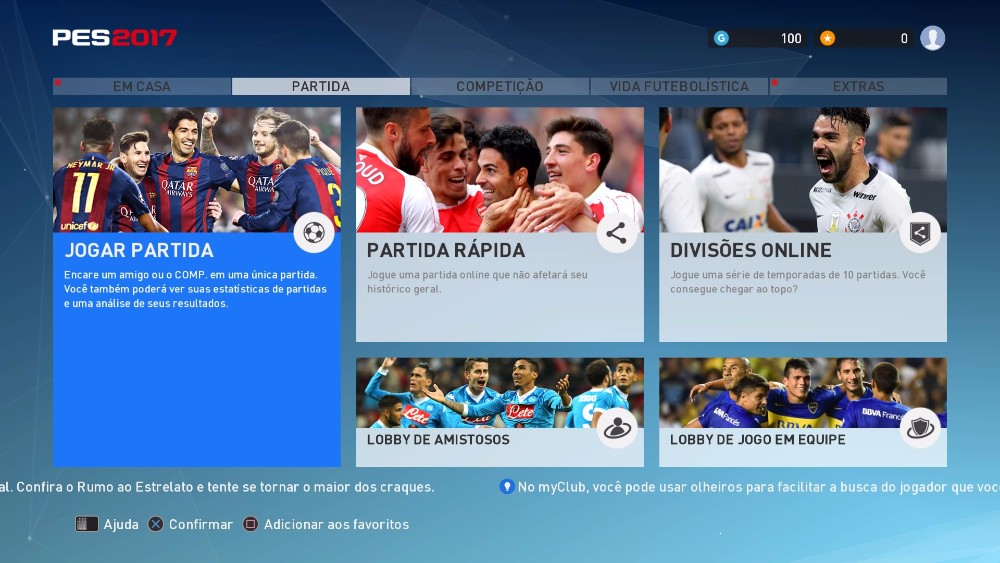 In the competition have the Champions Cup, the League of UEFA and the AFC champions. Pity that no longer has the liberators, Although we can create in "Copa " an international or National League teams or selections.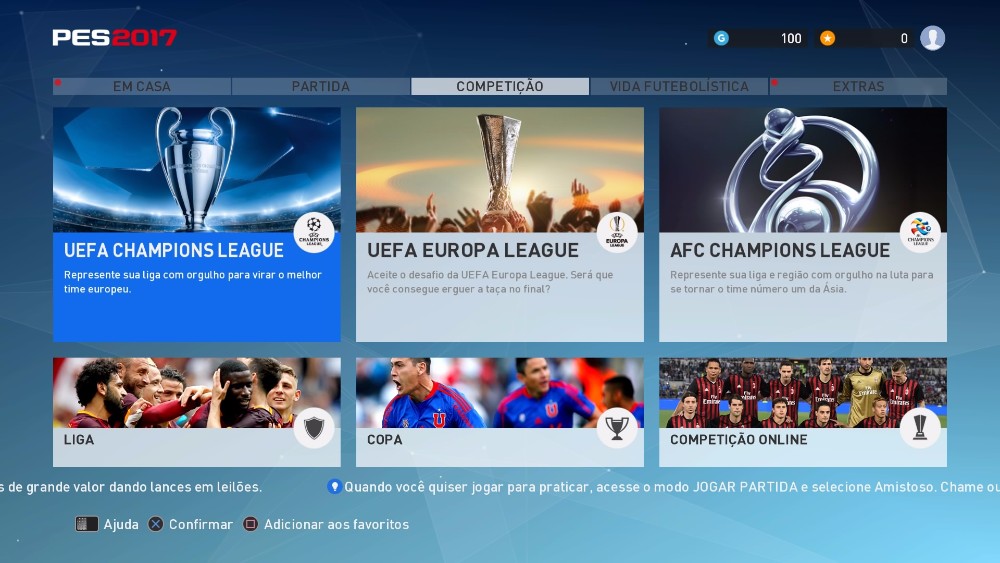 On initial presentation you already new the faces of the players very well rendered.
The movements are more perfect and unexpected.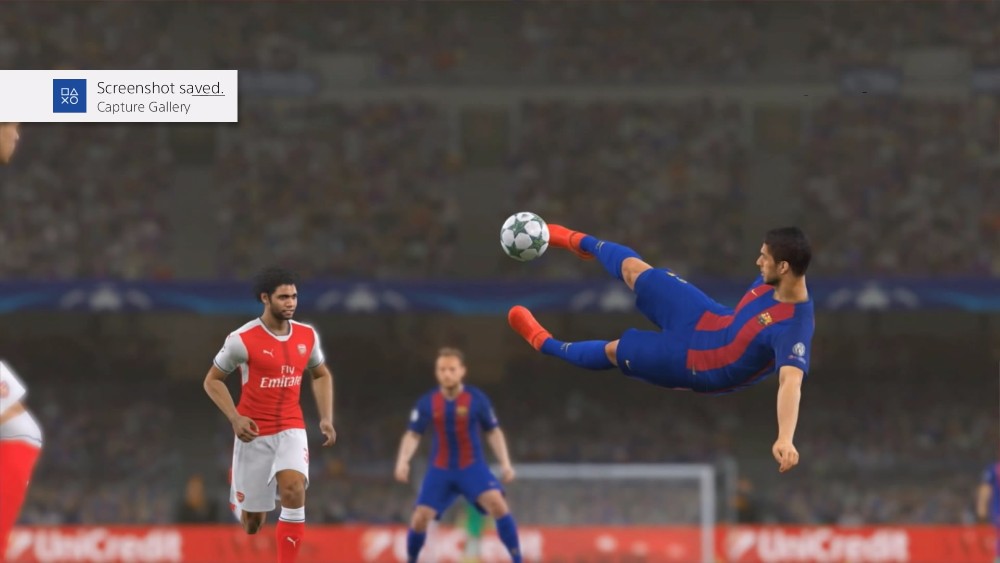 Chart was never the strongest of PES, so when I see the fans moving to me is already good.
The gameplay is the strong point. The ball and the players are making moves more difficult to control, especially in time of collision. Now the control vibrates when you clashes with some opponent, which adds an additional emotion.
The judge is more strict with the faults, and even the computer takes a few yellow cards. Even without pressure or cart can take a card or make a lack.
But enough talk, take a look at the video game a round Flamengo x Barcelona (the game of the century?). Take a look also at the presentation of the game and some menus:
In General, the game is very good. Some scenes of complaint with the judge and replacement within the game are a little slow and poorly rendered, What does not affect the gameplay. It also has some mistakes in the player's way arrows. It seems that they had to throw the game running! But overall worth the purchase! I leave below link to the PS3 version, PS4 and XBOX:
PES 2017 – PS4
PES 2017 – PS3
PES 2017 – XBOX ONE
PES 2017 – XBOX 360