A few years ago I found batteries similar to conventional ones, primarily for cree flashlights. I show here these new batteries 18650 and 14500.
The 18650 is a huge battery with 3.2V and generally from 2Ah to 5Ah. They are made of Li-ion as well as cellphone batteries, However with more power. Below I show this battery 18650 in your charger.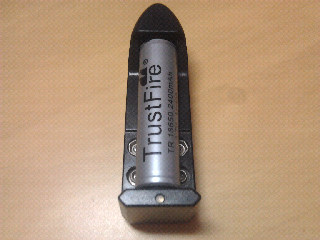 The 14500 is a battery with the exact size of the AA, What worries me a little. As the operating voltage is V 3.2, If a user unknowingly fits, for example, four of these batteries in a common device, supply voltage will raise from 6V to 12.8 V, can even reach 16V 14500 if the batteries are well charged. It is likely to burn anything. Check the 14500 below. It can be loaded in the same charger as the previous one.
The charger is much cheaper and charges AAA batteries, AA, 14500, 18650 and other intermediaries sizes. There is a spring at the bottom that adjusts the position of the negative connector to withstand any cell size.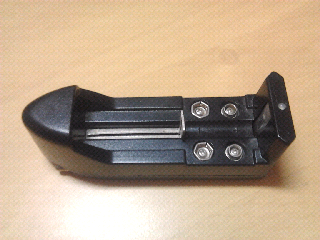 It also can charge rechargeable 9V batteries , But I do not recommend because they are all crap.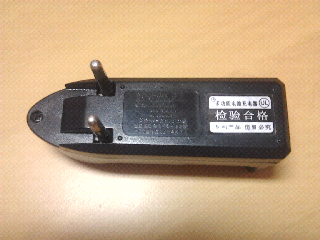 The main goal of these 3.2V batteries is to use in Cree flashlights . Although some smarter chinese manufacturers are using these batteries in another devices. The Li-ion battery has a better power-weight ratio than Ni-MH or Ni-Cd, with only the problem of the high voltage. Check the 18650 details.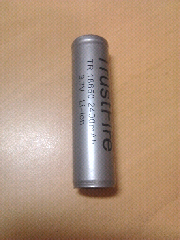 Again the 14500, that has the same size as conventional AA, also known in Brasil as small battery.
Bellow, a photo showing a AAA battery (stick as know in Brasil), AA (small), 14500 and 18650. From top to bottom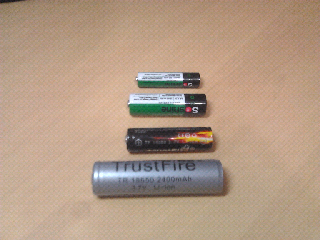 I leave below the links to the batteries 14500, 18650 and the charger. Be careful not to let the 14500 scattered on the table! Someone could eventually put them on a clock, radio, camera or any other place where AA battery is used.