Another Chinese MP3/MP4 I bought just to test. It's nice.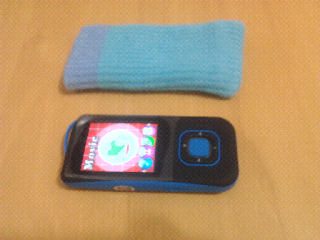 One of the problems of this type of MP4 can't play videos without converting. Kind of makes sense, considering the small screen and low processing capacity.
The building is tightly, quite reasonable for a Chinese player cheap. Comes with a cover similar to a half to protect the appliance.
Although it has 8 GB of memory, still have additional SD card input. Pity that has the same defect of most Chinese players, can't play songs recorded in different directories. You need to choose the directory that you want to play or put all the songs in the root.
The screen is very bright but the battery is not very good. You can play around to 4 hours straight, but not much more than that. There is also support for FM radio and a few silly games, In addition to a list of contacts.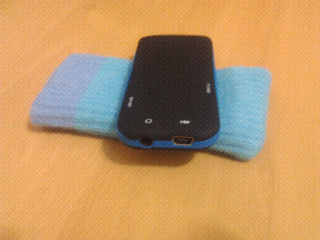 There is a headphone output and a USB port for recharging the player or access the files from the device to the computer. Here I leave the link to various colors:
BLUE: http://www.tinydeal.com/pt/18-8gb-mp4-player-fm-radio-e-book-p-45090.html
ROSA: http://www.tinydeal.com/pt/18-8gb-mp4-player-fm-radio-e-book-p-45093.html
VERDE: http://www.tinydeal.com/pt/18-8gb-mp4-player-fm-radio-e-book-p-45082.html
ORANGE: http://www.tinydeal.com/pt/18-8gb-mp4-player-fm-radio-e-book-p-45032.html