More a cute MP3 player/FM radio. Although small, is powerful enough…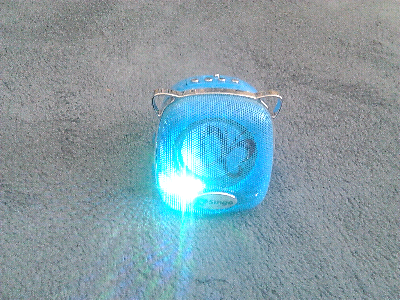 There is no display to see what song is playing, What makes cheaper. At the top there are four buttons to increase or decrease the volume, change operation mode between FM radio and MP3 and forward or back the music.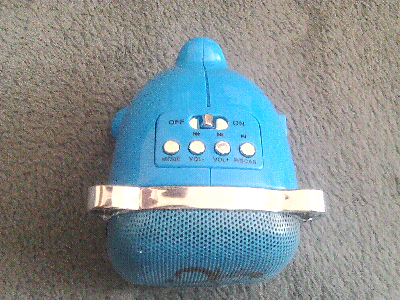 Has a blue led on the front so tight that indicates when the device is connected. Really looks like a cat, being a good gift for those who love pet.
The box is rechargeable and lasts longer than 2 hours playing with just a load. See again the product in a frontal photo.
I once saw one that also shook the tail, but I couldn't find more.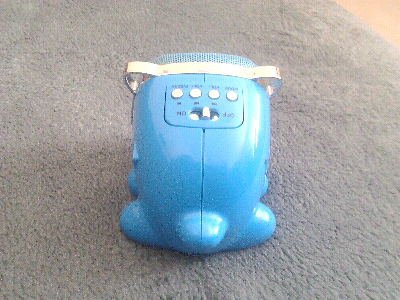 On the right side there is a USB port for Flash drive and an auxiliary input.
On the left side there is a microSD card and a miniUsb connector to recharge the device or access the microSD card.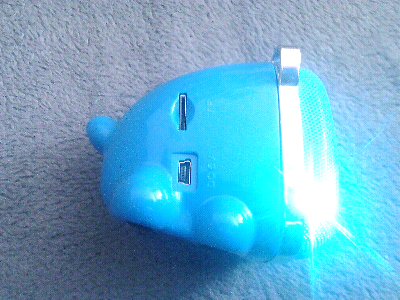 Interesting, not too expensive and powerful enough. Tinydeal store bought at but now the product is out of stock. For those who want to buy I found only on Aliexpress. I leave the link down:
http://www.aliexpress.com/store/product/Free-shipping-Singo-F7-Stylish-Mini Cat-Shaped-Mp3-Music-Speaker-Supported-Micro-SD-Card/410406_532458092.html