With the arrival of phones OCTA-core in Chinese market, It's time to choose my next cell phone. After researching on Chinese news sites, I was very interested in the Zopo ZP-998.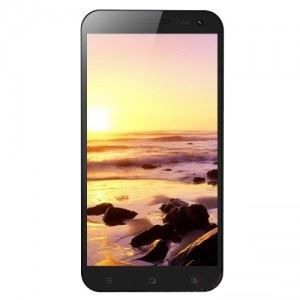 It is a touchscreen phone 5.5 inches, It seems that Gorilla Glass, with eight processor 1.7 GHz color. It also has 2 GB of RAM and a 14 M pixels. And all this for only $ 299!
On the back we have the 14 m Pixels camera with flash and auto-focus. The lens will also be modified in this camera to increase the depth of focus, IE, the distance, from the cellular lens, When two objects are still in focus being photographed at the same time.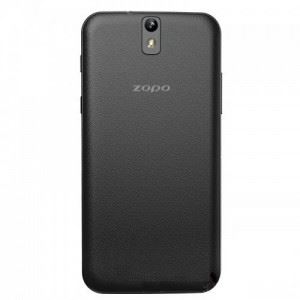 As the ZP-998 is still a release, and so we can't be absolutely sure all your parameters. The Dialer shown below is consistent with an Android 4.2.1, as specified in the manufacturer's website.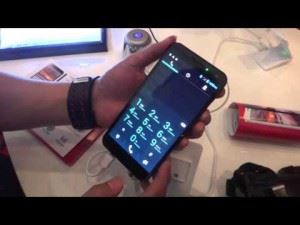 According to the espeficicações of the Zopo, the ZP-998 will withstand all frequencies of 2 g and 3 g, In addition to HSPA . There is no certainty, but there are rumors that this will be the first Zopo phone with 4 g LTE.
On the website of the manufacturer we have several of these slides on "Feverish Performance". With eight CPUs was exactly the expected.
The ZP-998 also bear a touchscreen system with the phone in standby. Making a "(C)" You can open the Dialer, a "And" for the browser, a "Z" for the Home and a "W" for the chat. I hope this is configurable, because the choice of the lyrics seem a little weird.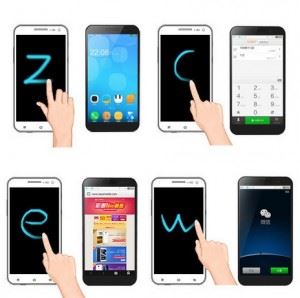 This is the slide from the manufacturer about the camera. The F/2.0 is the setting of the lens, that supposedly would allow a better focus.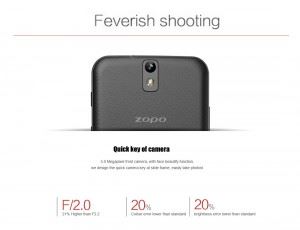 About the AnTuTu benchmarking, I found tests with score next to 21ooo points, Although other sites point something at the 28000. It's a very good performance, near the Galaxy S4 and for about half the price.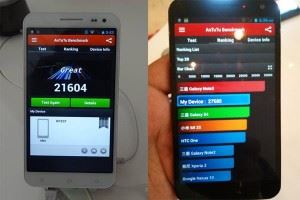 I still have to wait a few weeks until the official launch of Zopo ZP-998, scheduled for January 2013. After confirm some specs, especially the Gorilla Glass and the 4 g, This phone will definitely be the considered stronger to replace my current UMI X 2. I let down the only links that I found about this release of Zopo:
http://www.etotalk.com/zopo-zp998-c2-ii_p4604.html
http://www.zopomobileshop.com/198-zopo-zp998-mt6592-2gb-ram-32gb-rom-55inch-ips-fhd-14-mp-camera-android-phone.html