Smartphones and tablets, Android already dominate the market of mobile devices a long time. This hegemony is given the many advantages that these devices contain.
But unfortunately there are some problems that get in the way, and the usability of the user. One of them is the non-commitment of manufacturers to produce batteries with great autonomy for Smartphone or tablet.
And like most Android applications spend a lot of battery, who suffers from this is the user, that in turn has to be limited to use, If you want to keep the device connected for longer.
But maybe that's changing, because from there the possibility of Lollipop Android enable energy saving mode, so here's some tips for you to save and use your device for longer, without the need to load it in a socket.
Step by step
On your Lollipop, go to the menu Configure on your device, then click on the option Battery.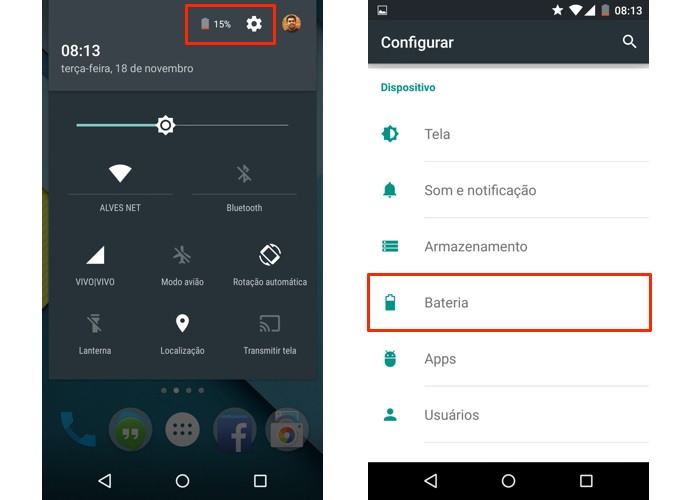 Click on the three dots located to the right of the screen, and choose Battery saving.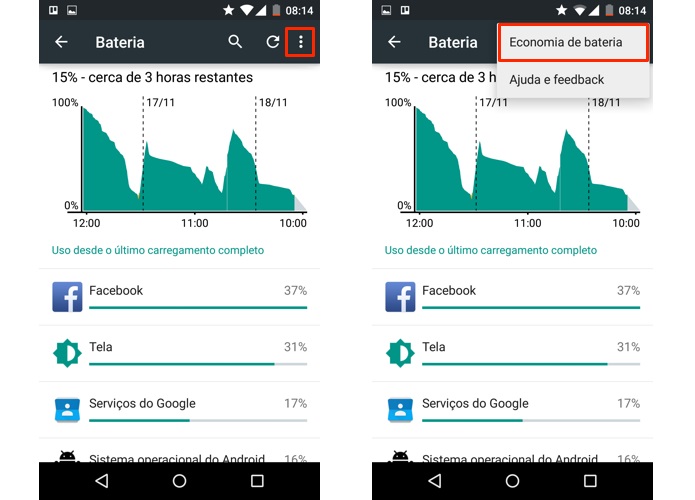 Activate the option by dragging the enable/disable icon. When you want to disable this option, just come here again.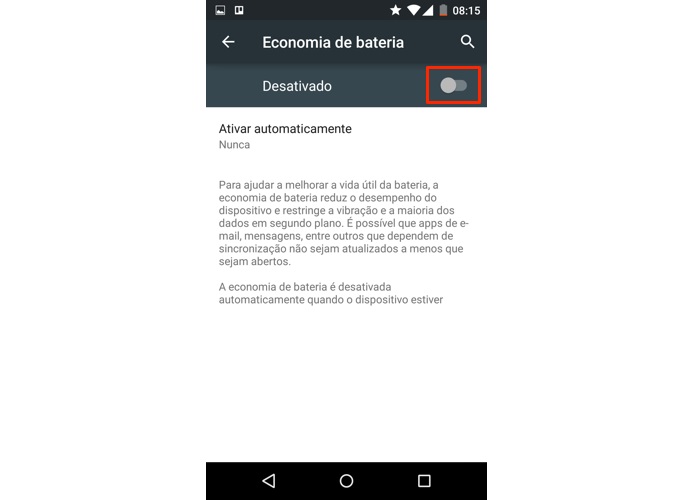 Choose now Automatically activate, then, Select with 15% of battery.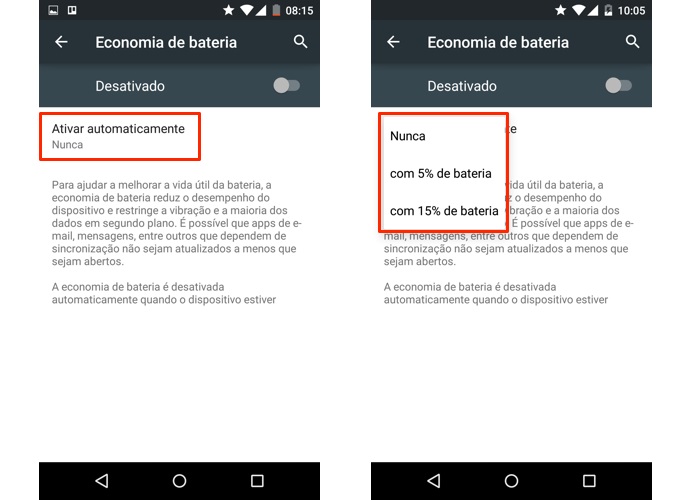 Once this is done your
Android
will be properly configured to trigger this beautiful feature when the battery is in the last.
Other ways
One of the villains in the Android load consumption is the brightness of the screen. What we will do is reduce it so that we can save the battery charge, for that, go to Settings and navigate to Sound and screen. This can be done on any version of Android!
Now simply select the desired level of brightness, the interesting thing is, let him tops in half, for a more significant economy. But this is your criterion that should be used according to your needs.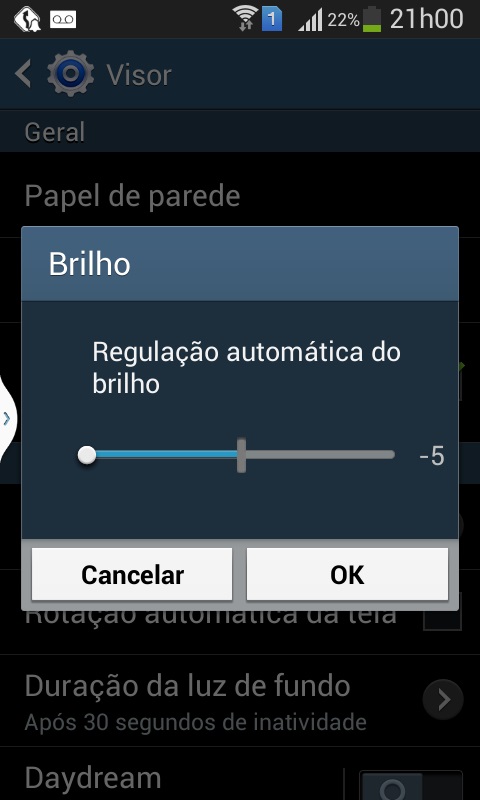 Other measures that can be adopted is not using battery-intensive tasks, such as Bluetooth, 3G, Wi Fi and GPS.Also it is interesting to terminate tasks that are running in the background.
These tips are ideal for use in everyday life, but mostly for some occasions like for example trips. Doing these steps presented here, You can save a lot of battery, and notice the changes immediately.
This is a contribution of Shalin Chacko.