An HDMI cable with 2 meters like this below could cost, here in Brazil, more than R$40 in store. Although it is easy to buy this type of cable on eBay for about 20 real, the quality is not as good as this one in DealExtreme is for $ $8,10.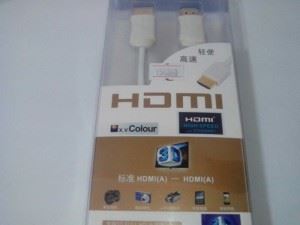 Has dual fabric and you're done thinking for specifying 3d FullHD, you need more bandwidth. Although frankly I think that's an exaggeration, any simple cable should work normally in 3D.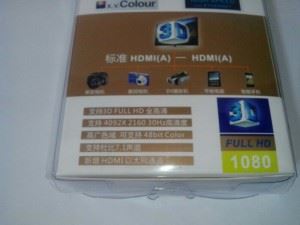 For a change, the instructions are all in Chinese, and in the few things written in English is still a misspelling: "Adopter" instead of "Adapter". See in the picture the drawing showing the double mesh: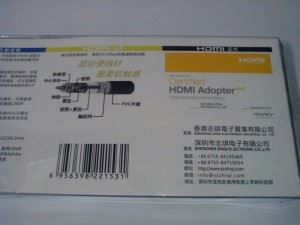 The emborrachamento seemed a bit yellowish, but the cable worked normally.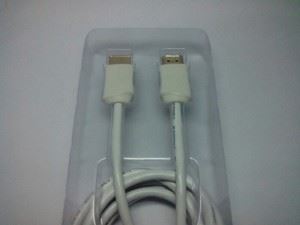 Nothing much to say about HDMI cables, But if you want a shorter and of lower quality can buy in DealExtreme from $ 3.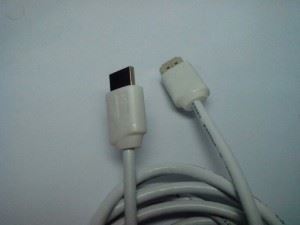 I leave below the link for this cable and also for three other cheaper, Although I don't look as good as this review.
200cm-> http://dx.com/p/v1-4-hdmi-male-to-hdmi-male-hd-connection-cable-white-200cm-156860?Utm_rid=32082367&Utm_source=affiliate
50cm-> http://dx.com/p/1080p-hdmi-v1-3-male-to-male-connection-cable-50cm-140332?Utm_rid=32082367&Utm_source=affiliate
170cm-> http://dx.com/p/1080p-gold-plated-hdmi-v1-4-male-to-male-connection-cable-black-170cm-137234?Utm_rid=32082367&Utm_source=affiliate
300cm-> http://dx.com/p/1080p-hdmi-1-4-male-to-male-connection-cable-black-3m-114523?Utm_rid=32082367&Utm_source=affiliate