In a Homeric even more crap that windows vista, Microsoft releases an incomplete system, defective, troublesome and unhelpful. Welcome to windows 8!
To start, installed the x 64 version of windows 8 on a desktop computer. Microsoft says that the operating system is made for tablets, sell it as if it were the new utopia personal computer experience. What the hell!
During startup you feel transported to the era of 8 bits. Four diamonds with only one color and a set of balls rolling. This is the harbinger of the crap that's coming.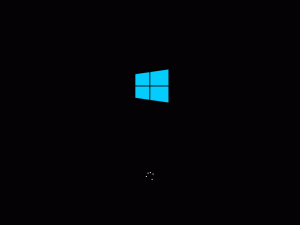 After a very weird login screen, the user is faced with this interface below clearly suitable for a tablet. But remember, Dear reader, I'm on a desktop computer without touchscreen. What difference does it make click with a mouse in square boxes instead of the traditional icons?
The more complicated is that this screen has no all programs. To access the entire list of what you have installed, click with the right mouse button on an empty space to select the option "all programs" on the bottom right. This means that if you are looking for a program that has finished installing it is quite possible you won't find if you don't know this ridiculous shortcut.
To have the windows screen-of-people you can click the desktop rectangle. Then the traditional screen of icons we're used to from 1995. But everything is not solved yet, There's a lot of trouble ahead!
To start the bullshit there is no start menu! It cost something to put the damn button that has existed since the earliest windows? If you want to run anything can press Win R, What I found to be a great way to keep pretending that the windows 8 is useful for something. Oh! Before someone ask, the ship that appears in the figure below is a file of mine and the bar at the top is the rockedock, have nothing to do with windows 8.
If you take your mouse to the upper right a menu appears ridiculous and badly designed that recalls the days of MSX. In this menu there are configuration options and search for computer. It is totally inappropriate to a screen without touchscreen, a lot of times I'll go with the mouse to close a window and this drug appears. Another defect is for those who use dual monitors and have to go with the mouse over the edge of the screen to access the other monitor, of course Microsoft didn't think of it.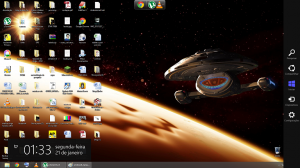 Where is the beautiful and useful windows transparency 7? Went for a walk. The windows menus 8 are made with minimalist form and uncomfortable. If you use a very dark color as the base gets more ridiculous still, the minimize and maximize buttons are almost invisible. Speaking of which, If you change the wallpaper windows automatically changes the color of the Windows, But even that's a dull semi-darkness ridiculous. Someone warned Microsoft that all desktop are at least Full HD?
Where is the shut down of windows 8? I got a lot of time turning off power button direct because couldn't find. I went to Google and found out that you have to go with the mouse on the top right of the screen and, When you see the menu, Click on settings. Then you click Disconnect. Interesting, disconnect is a button within the settings. Crazier could not be.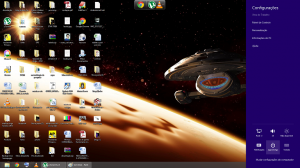 Windows 8 has a Market similar to Google play where you can download apps. But to say that it is easier to download an EXE install is undo user intelligence. The worst is that the Market of windows has nothing but advertising companies applications and useless stuff. Android gives 10 to zero in this regard.
There seems to be some integration as Xbox on windows 8, but as I don't have Xbox did not serve me anything. The Xbox music works, but it doesn't look like much. Wouldn't it have been smarter to do a music player application for windows 7 instead of redoing the entire operating system?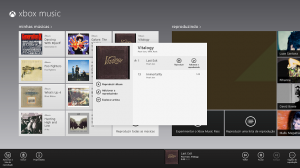 You can also access your e-mail or Facebook messages in this application in full screen. Once again, needed to be a new operating system to have this feature? Microsoft could not make an application for windows 7 with these functions? The worst is that was very poorly done, is giving me a direct message that the box is not synchronized.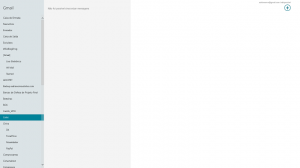 To finish the windows 8 still screwed the compatibility of a lot of applications, a lot of things didn't work and often have to use my windows notebook 7 to use any program that gives error on windows 8. Sometimes the browser resolves to stay muted and my printer does not work properly. A drug!
Windows 8 It was a big waste of time, not added any useful functionality worsened the interface, created problems for drivers and hardware and caused me a few months of headache. Do not recommend to anyone. If the Android swivels in any PC it would win easily at several points over windows 8. The idea of standardizing the interface with the tablet was terrible, was a drug to the desktop and I doubt very much be good anywhere else! Worse for everyone, This is windows 8!