Have you tried to buy big piles recently? It's expensive as hell! A set of two large, also known as "Type D", of good brand, You can easily reach the $ 20. This is what gave the idea to the Chinese to make this adapter to use AA batteries in the battery location D.
Both the AA and the D have the same voltage of 1.5 V, IE, theoretically it is possible to feed any equipment with any of the cell models. The big stack features, only, more stored energy, IE, the charge will last more.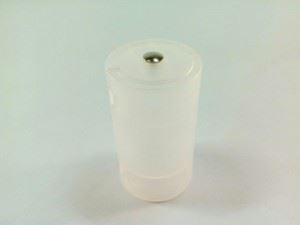 But load is not a problem if you are using Rechargeable AA batteries. It is very difficult to find D rechargeable batteries, but it's easy to fit in the AA into the adapter and use rechargeables anywhere.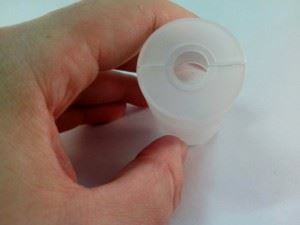 Below the MOX 4300mAh rechargeable battery and adapter for D. Just open the plastic clasp to put AA battery inside.
There is the open adapter with the location for the AA battery in the Center. This small piece of metal on top will connect the positive of the AA battery to the positive of the adapter.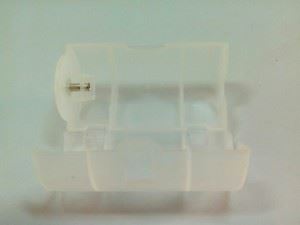 There's the AA battery in the adapter.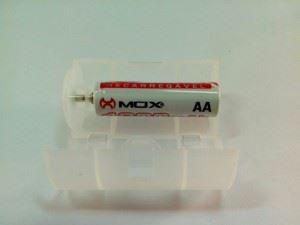 From the outside we have a stack (D) for all applications.
The negative of the adapter is connected to the negative of the battery even. So you can't put upside down.
But remember that rechargeable batteries have 1.2 V voltage and arrive just 1.3 ~ 1.4 when loaded to the Max. In this way, don't expect everything to work perfectly with this adaptation. Look at the AA battery voltage within the adapter shown using my battery meter.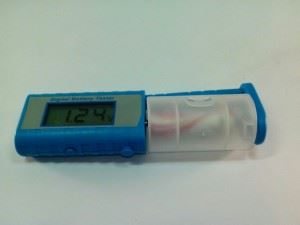 Loaded to the maximum the tension reaches 1.36 V.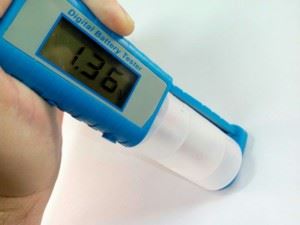 Already it was time that I was looking to buy this adapter, because I was tired of being robbed at the supermarket buying alkaline batteries the 15 ~ 20 reais. I'll try better to see how time works in flashlights and other applications. Who want to buy, just follow the link to the store DealExtreme:
http:///p/translucent-1-aa-to-d-battery-converter-cases-2-pack-22596 dx.com