Finally got my new cell phone, the Xiaomi Mi Max (also in this found on this site), a fantastic device to 6.44 inch Octa 1.8 GHz Core with 3 GB of RAM. Very cool! A great cost benefit whereas costs only $259 with good performance of CPU and battery. Worth checking out.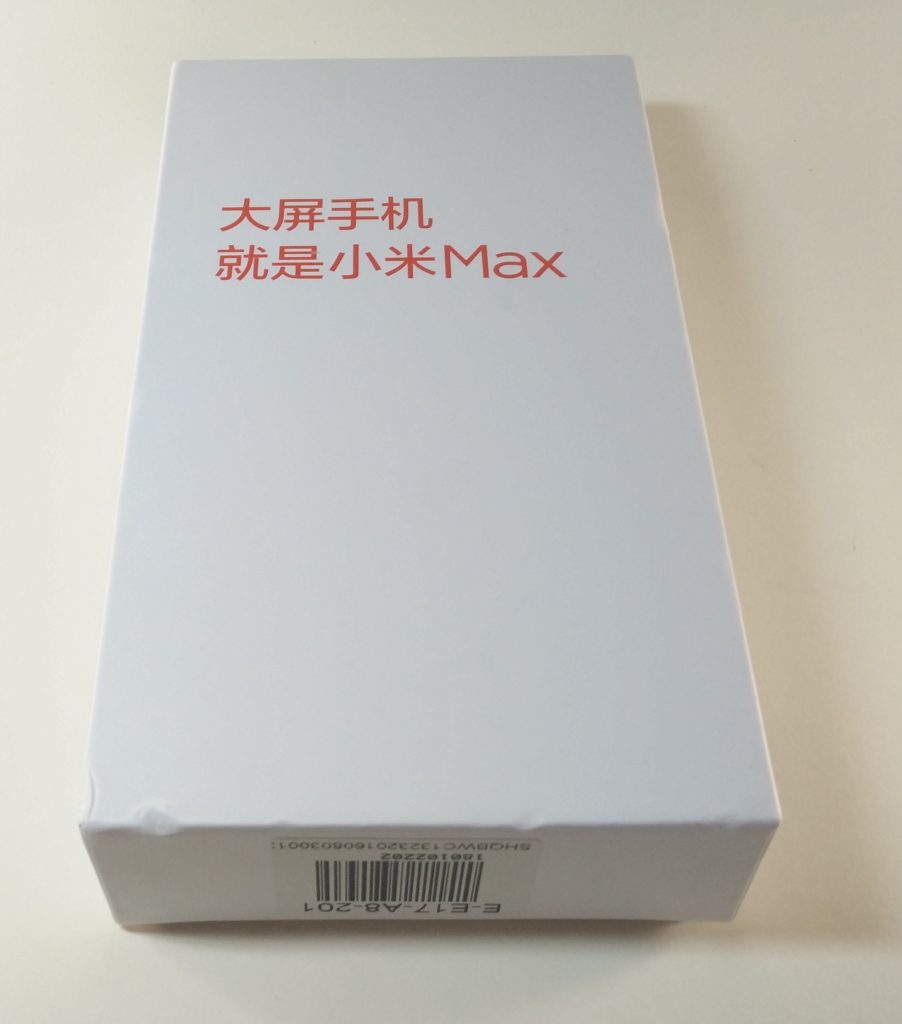 Below the unit, that has only 0.6 cm thick and amazing 17 cm tall (and a little more 8.5 wide). The screen is the largest in a cell phone, with 6.44 inches!
At the bottom we have the charging connector and two speakers very good, the best I've seen on a cell phone.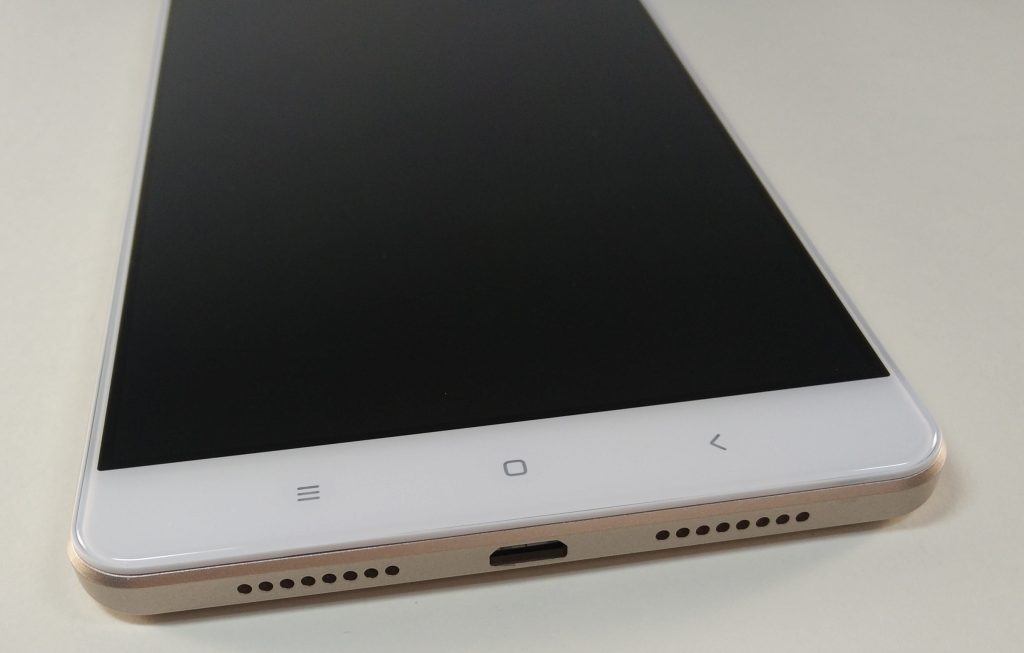 On the side we have the volume and power buttons, the only physical.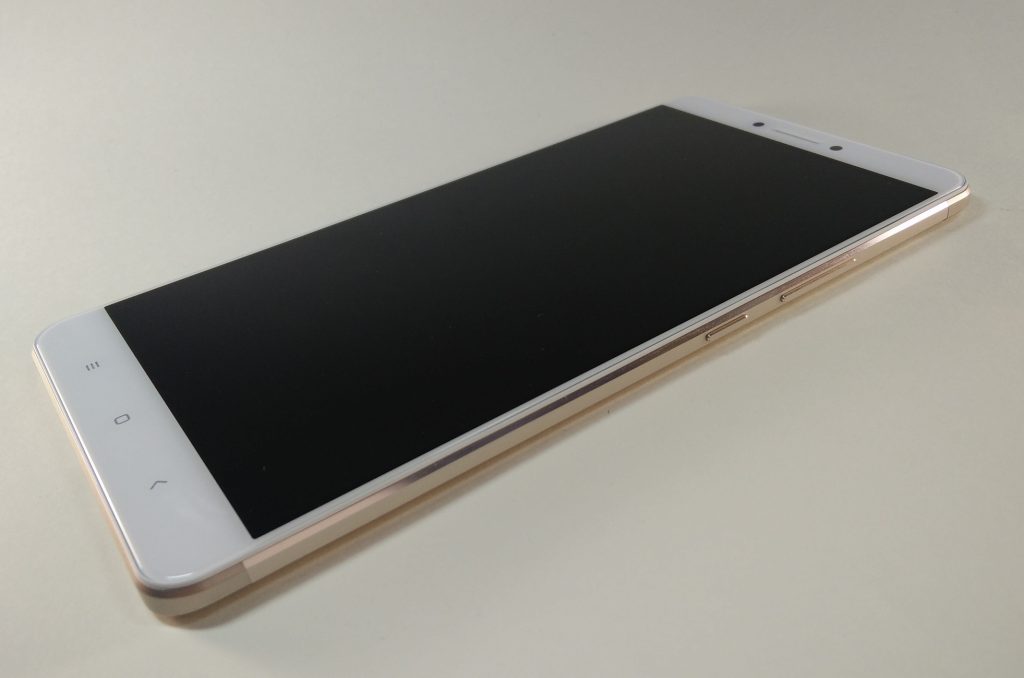 At the top we have the 3.5 mm input for headphones, the Chinese will never take (Sorry apple boys) and an IR output to use the cell phone as remote control of another device (Yes!).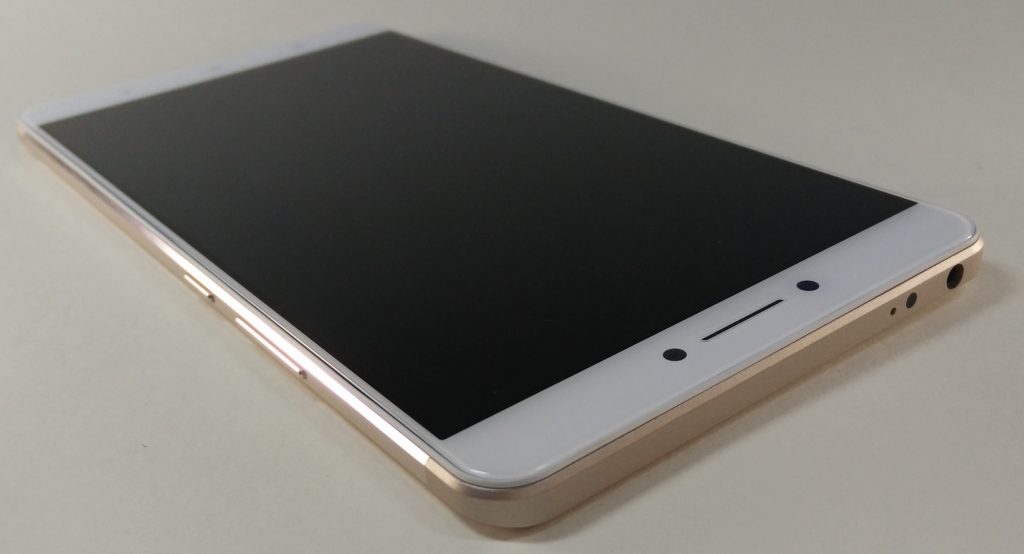 On the other side the entrance to the tray where the two SIMs, a nano and other micro, and the SD card.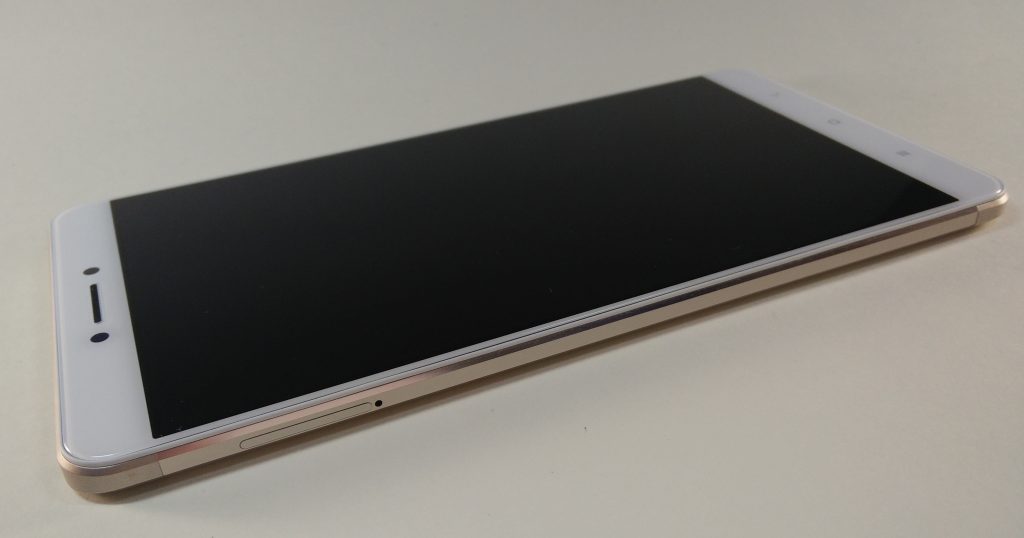 See in particular the touchscreen buttons. I didn't like them very much, because they are very much in the center of the screen and the lighting is Dim, but nothing that is a serious problem.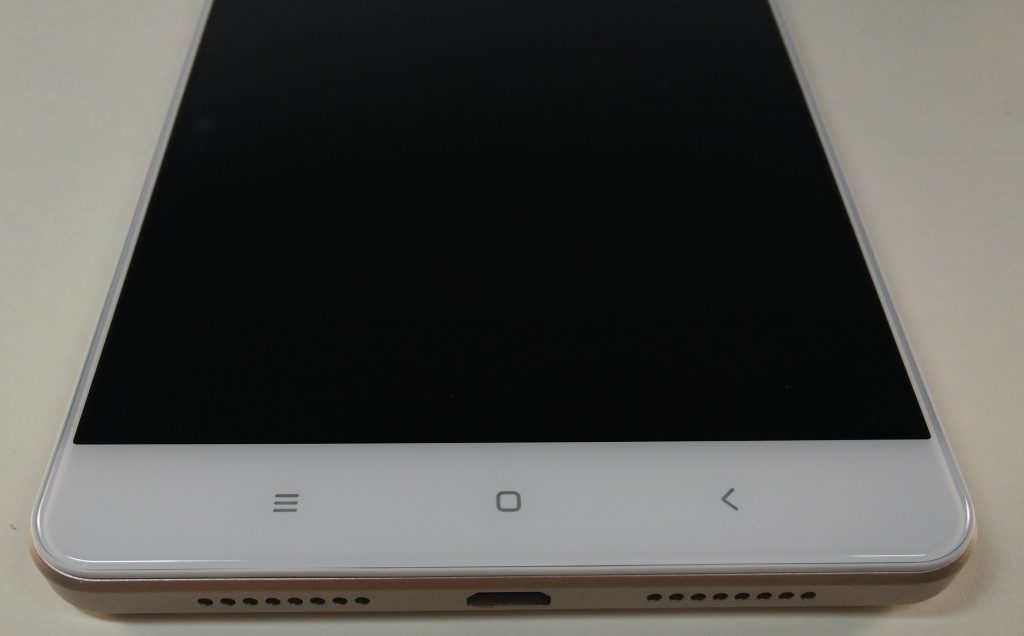 On the back the finish is metallic champagne. Actually, It also has light grey and Silver, but this color below was on sale!
Oh, in this photo you can also see the camera, the two flash leds (they are very strong) and the fingerprint sensor. I told him? No? With this sensor your phone can only be debloqueado when you place your finger! It unlocks immediately, much better than any password.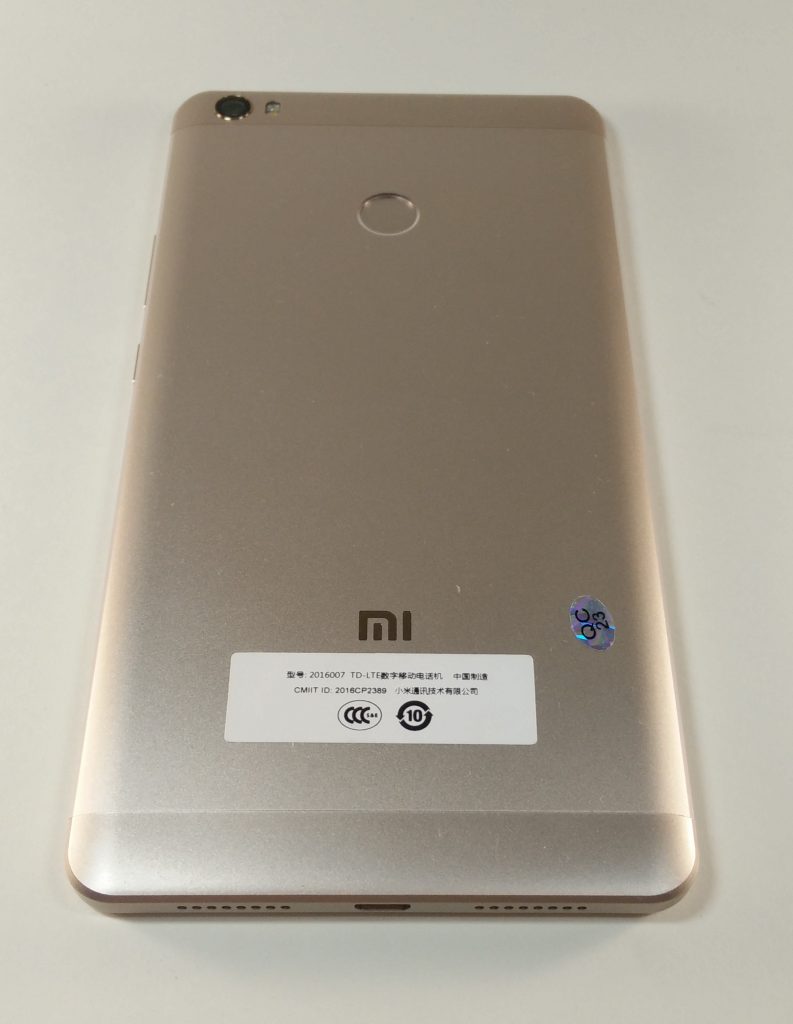 There's the SIM tray. I put my SIM in SIM2 Live operator and the memory card at the SIM1. To use dual SIM has to give up memory card, which is not such a serious problem whereas the phone has 64 GB!
Before speaking on the phone, go to hardware settings:
CPU
Qualcomm Snapdragon 652 641.8 GHz Octa Core bit
RAM/ROM
3GB/64 GB
GPU
Adreno 510
DISPLAY
2.5D Arc Screen 6.44 inches 1920 x 1080 (FHD)
Cameras
Rear camera: 16 AF MP front camera 5 MP
Radio
2G: GSM 850/900/1800/1900 MHz

3G:WCDMA 850/900/1900/2100 MHz

4G: FDD-LTE 1800/2100/2600MHz

The
Android 6.0.1 MIUI 7
Battery
4850mAh
Bluetooth/WiFi/GPS
Yes
Other
Fingerprint sensor
Below the phone connected with the MUI Launcher, a customization system assembled from basic Android:
The Dialer is very cool, and see that I've switched to Portuguese. One thing I didn't like is not the face of the person that connects. But it's okay, almost no one uses the phone to call.
MUI-standard settings, on a white background. Has settings for all, the cell's internal programs such as Dialer, messages and other.
There's the fingerprint system, where you must register your fingers that you want to use to unlock the cell phone. Works very fast and accurately.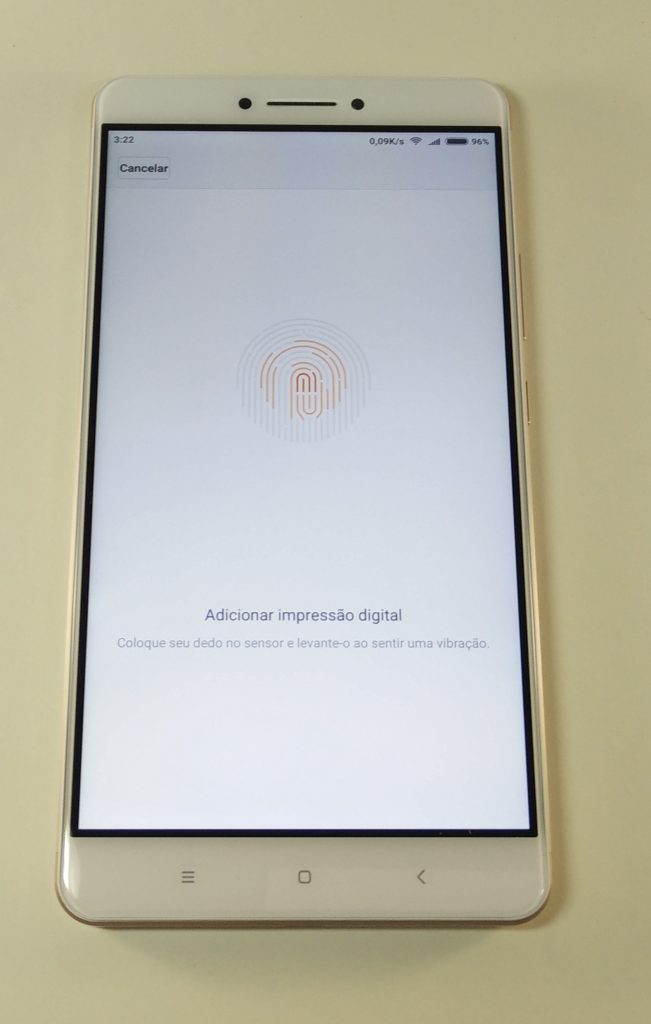 There is the status bar screen expanded. I really enjoyed, Although the icons on the status bar is a bit small. Maybe fixes in a next version?
One of the great things of this phone is the battery. With normal use, some calls, use of the browser and a little internet 4 g which is my normal day to day, This phone does not drain more than 30%. The battery has a fantastic performance, until the size!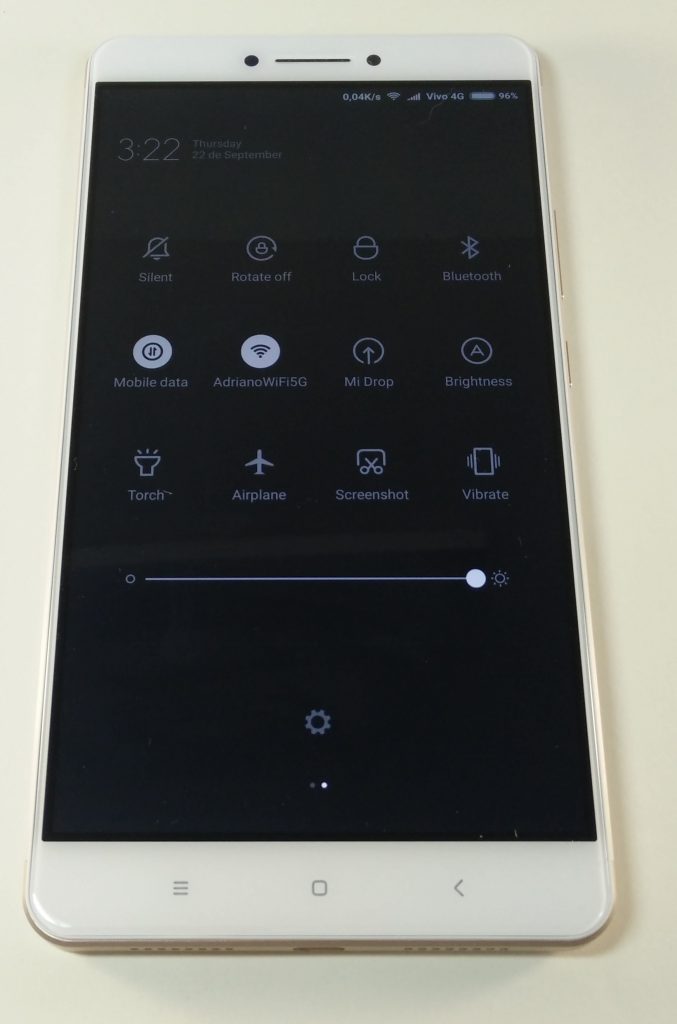 Oh! It is worth remembering that worked perfectly on 3 g and 4 g of live with normal speed. There is the icon of the 4 g not to let me lie.
The phone comes with a super fast browser, but you can download chrome if you want.
One of the few mobile building the Globo Esporte without almost lock. What is wrong with this site anyway?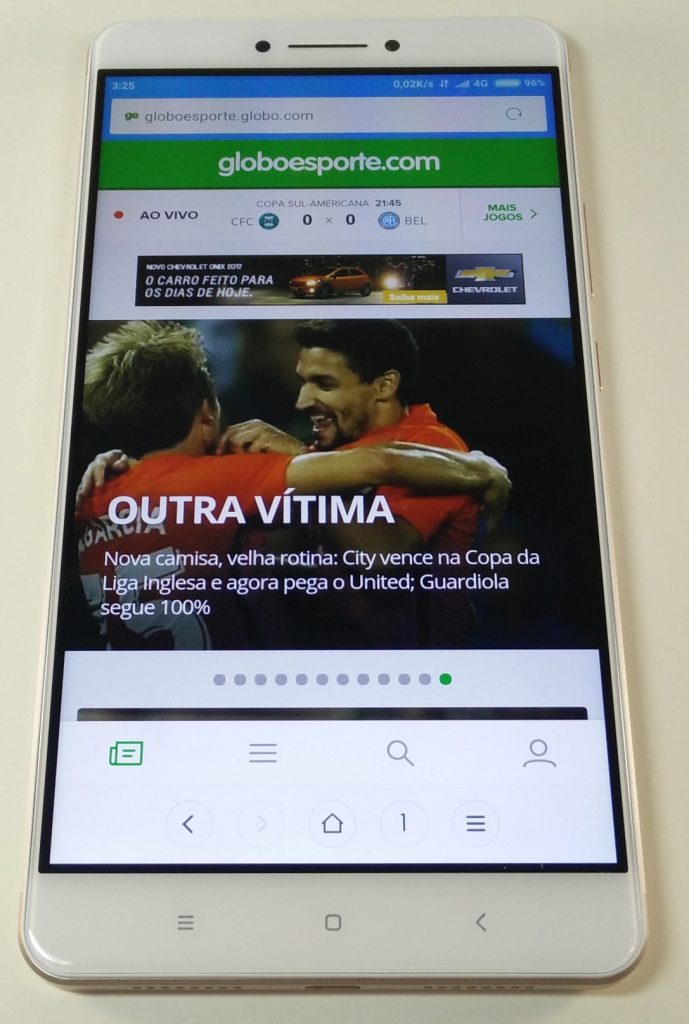 Comes with Google full Play and all I was trying to install has worked so far.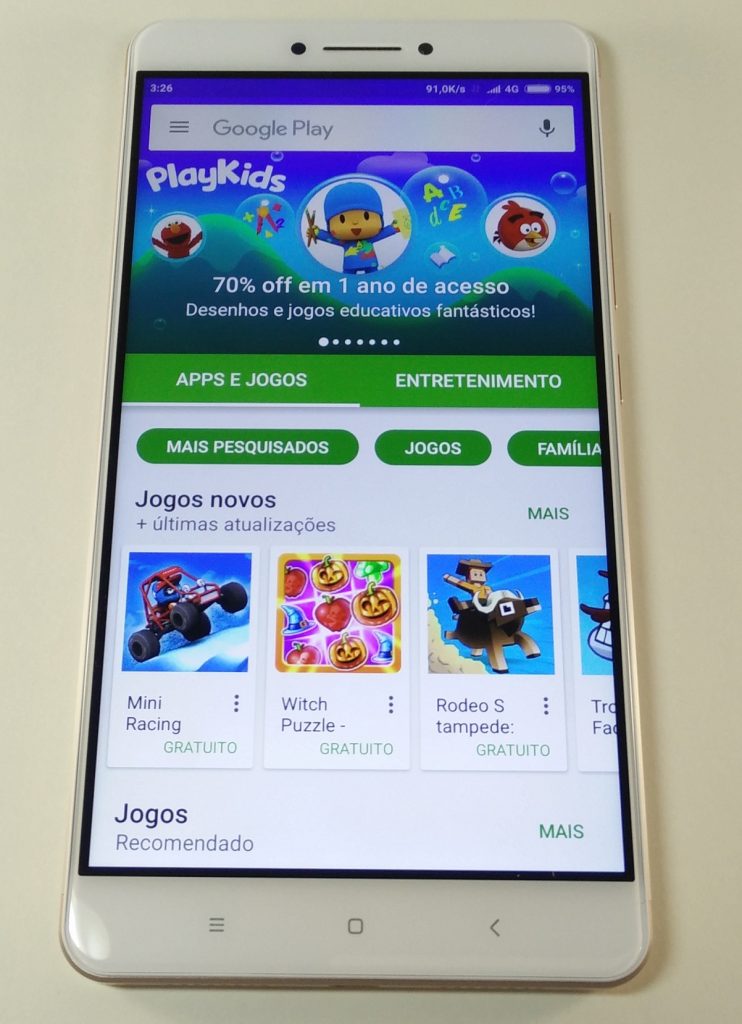 But pepper in AnTuTu is refreshment, right? This one reaches the Score of 77935 with its eight processors. One of the best phones in this price range.
There are some hardware specifications as shown by the app AnTuTu.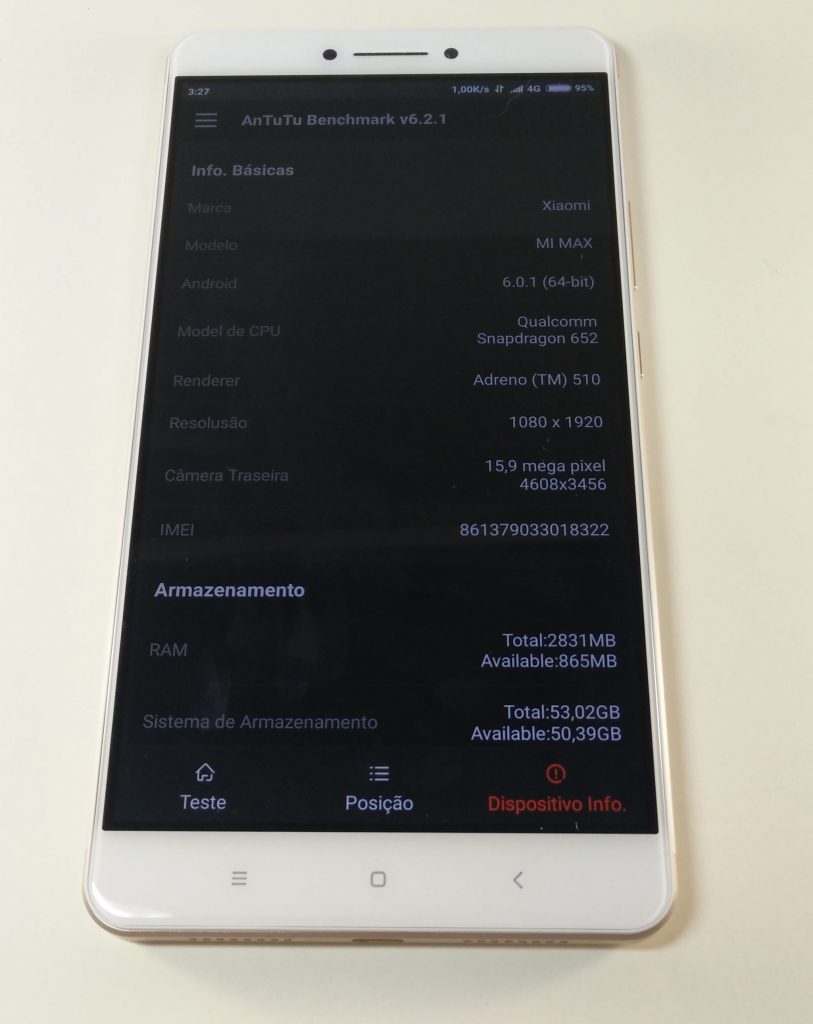 More specifications: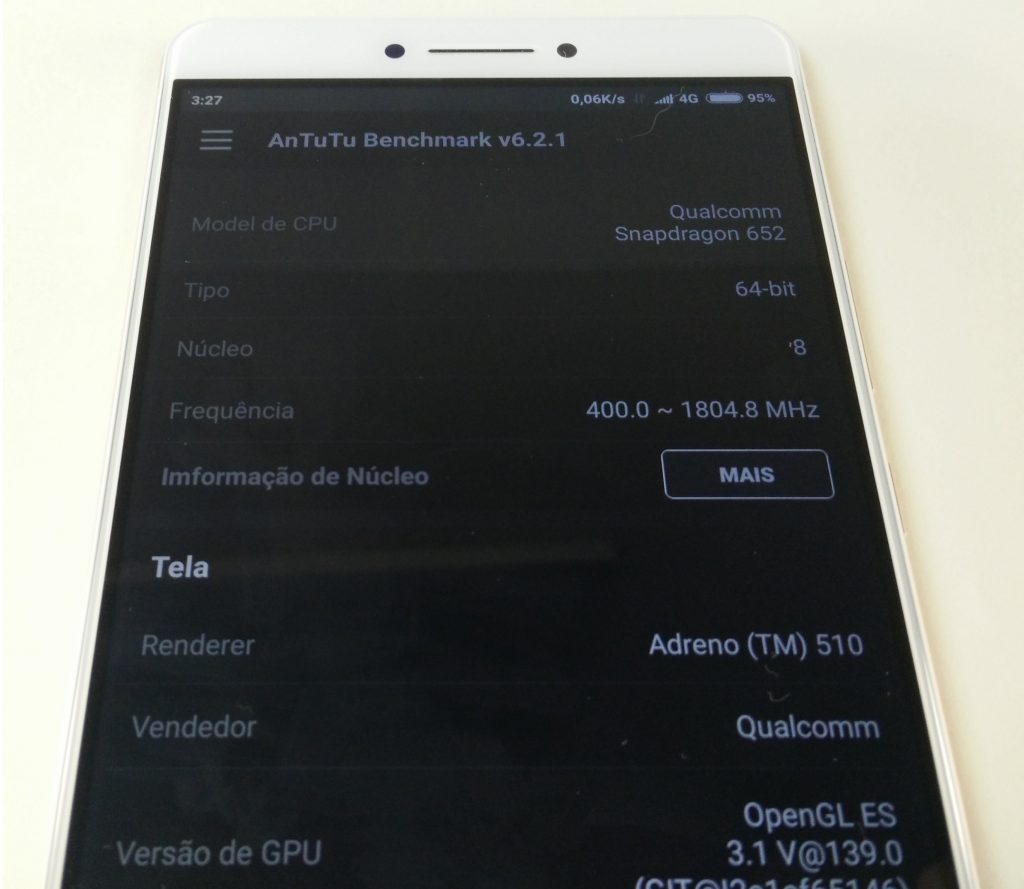 Like I said, all MUI system apps comes with your settings screen:
The camera is good, not fantastic, but good. Most sites are giving new 7 to 8 This phone model, and only the more expensive Samsung take better notes. There seems to be a bit of noise in low-light shots. But this is common on mobile phones.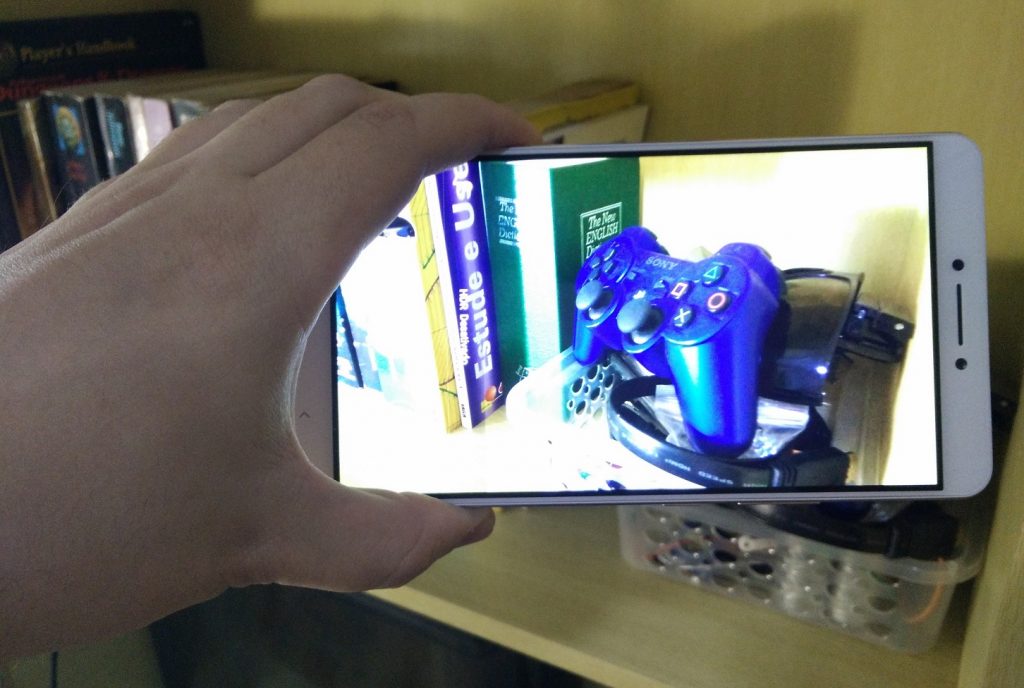 See photo of the mess of my house: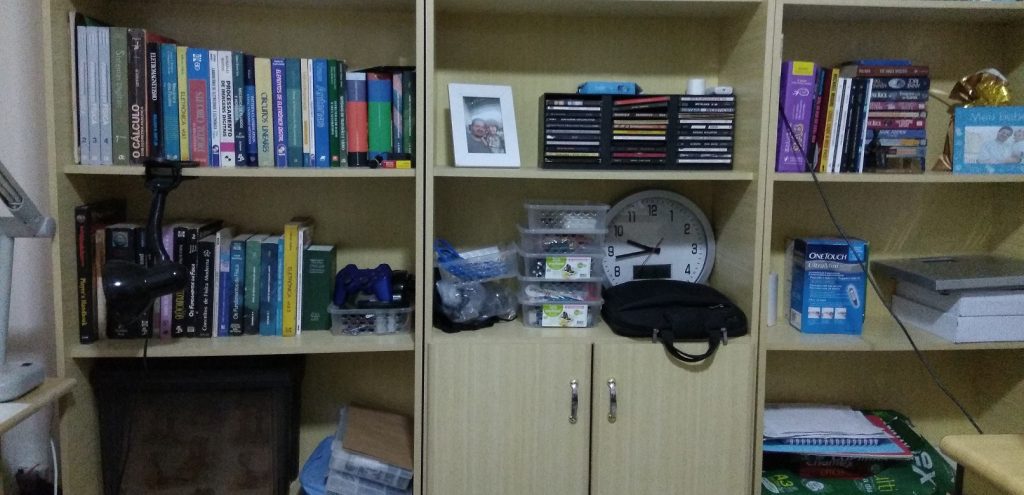 One more photo: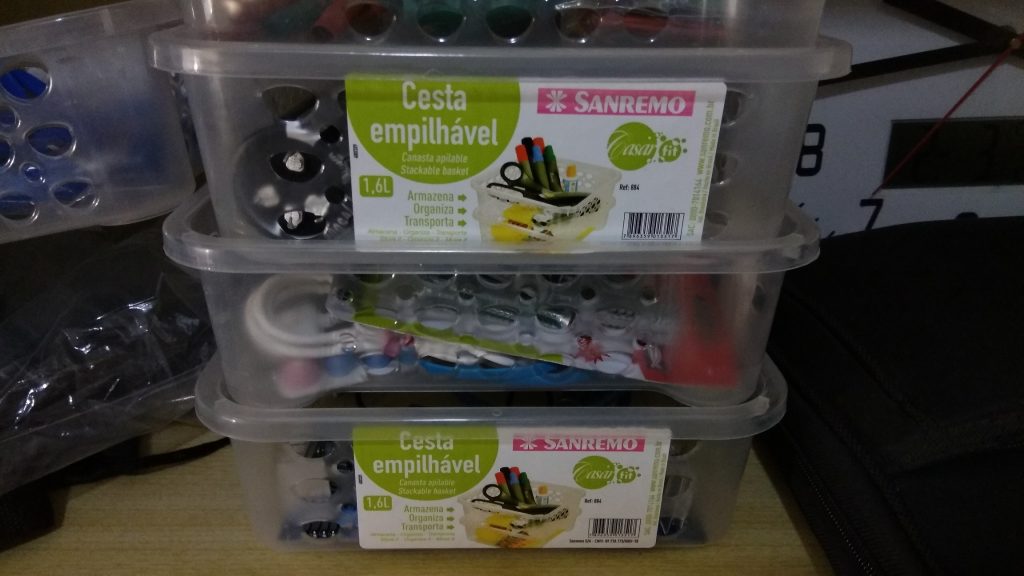 Another photo!
The camera App makes filters in real time so you can see how it looks. I don't use, but it's interesting.
Camera settings I missed changing a few things on hand, like resolution and focus. But just download an APP any to do this if you really want to.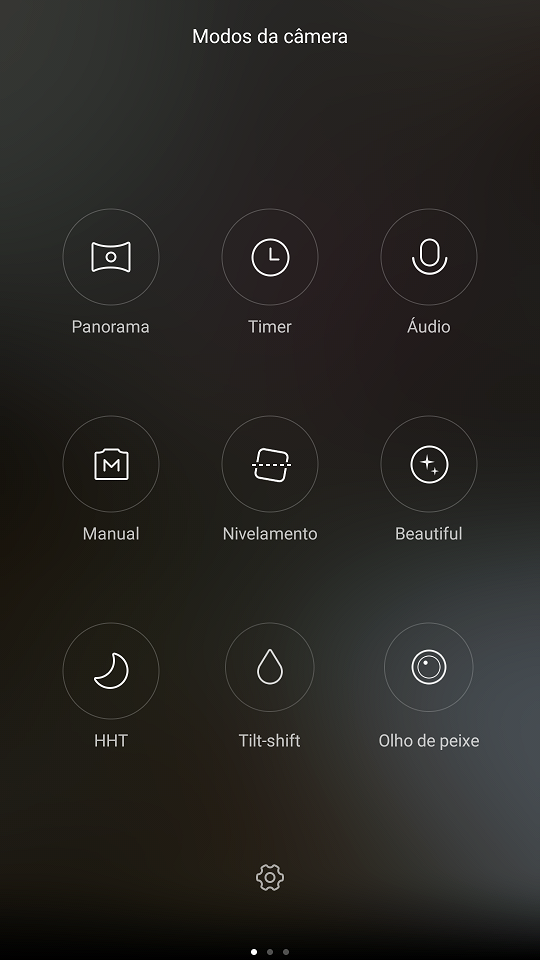 The front camera has pretty clearly didn't work for me. Given bug! But at least the crazy system of ID hit my age with 1 decade error only.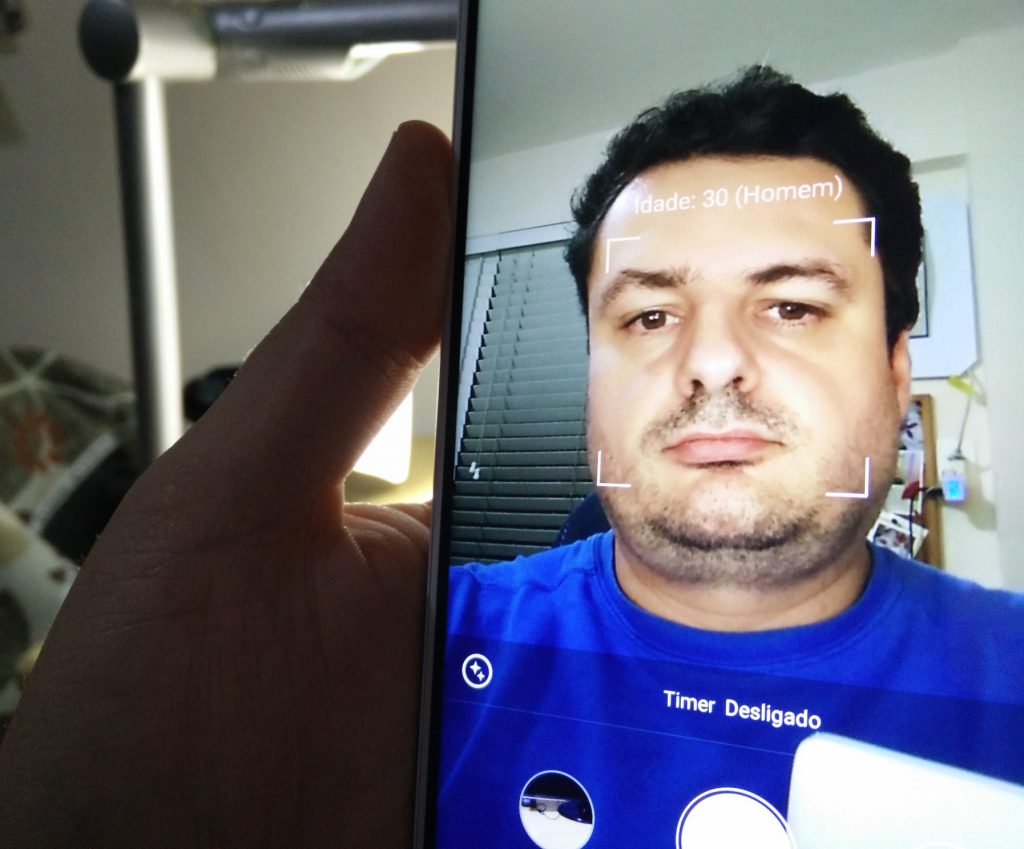 Facebook, Netflix, Twitter and other work also.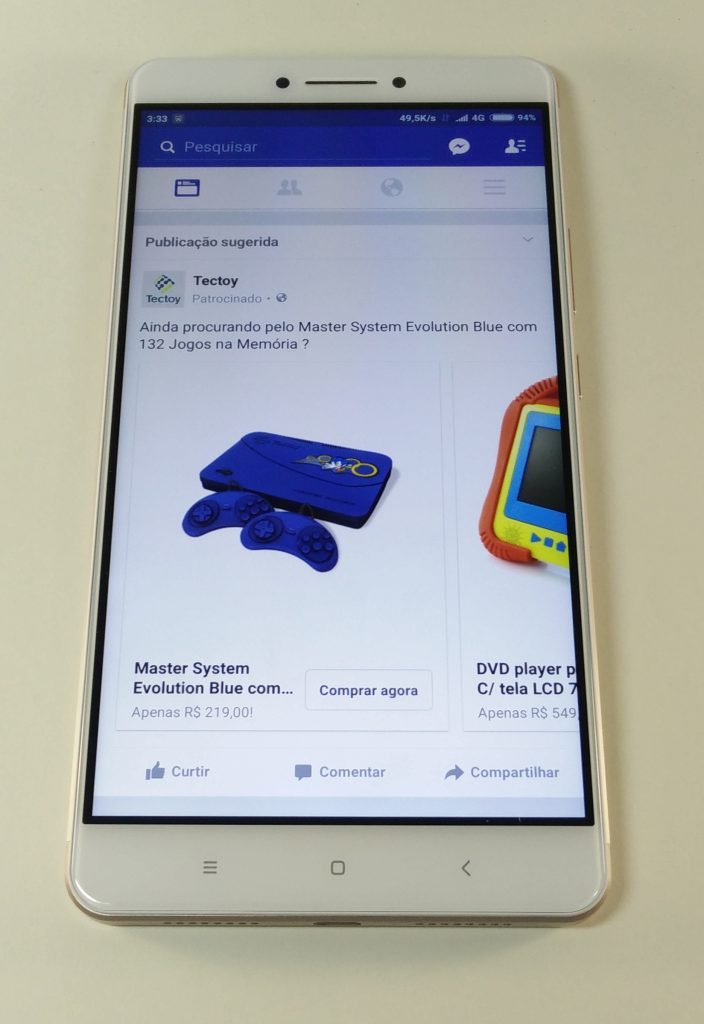 There a picture in Full HD video that touched on NetFlix.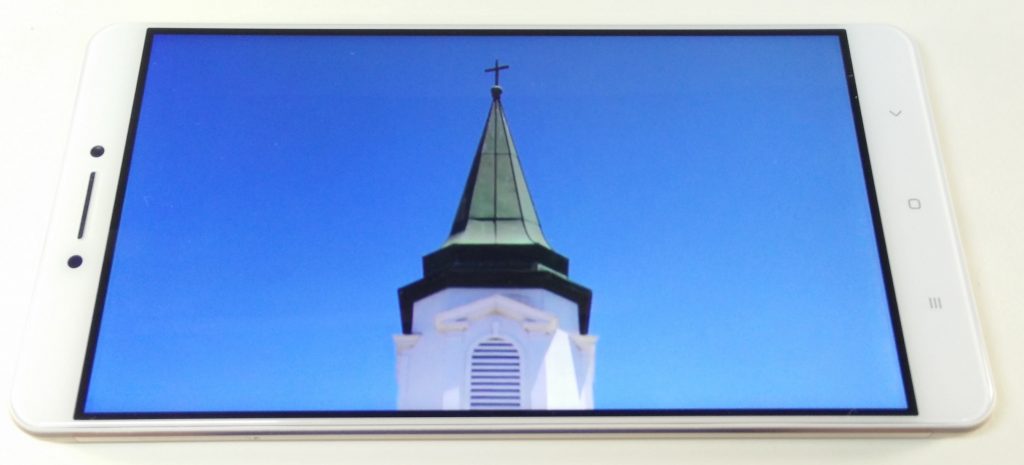 And you can also play the incredible game TaxiUbber Rally. I made this game!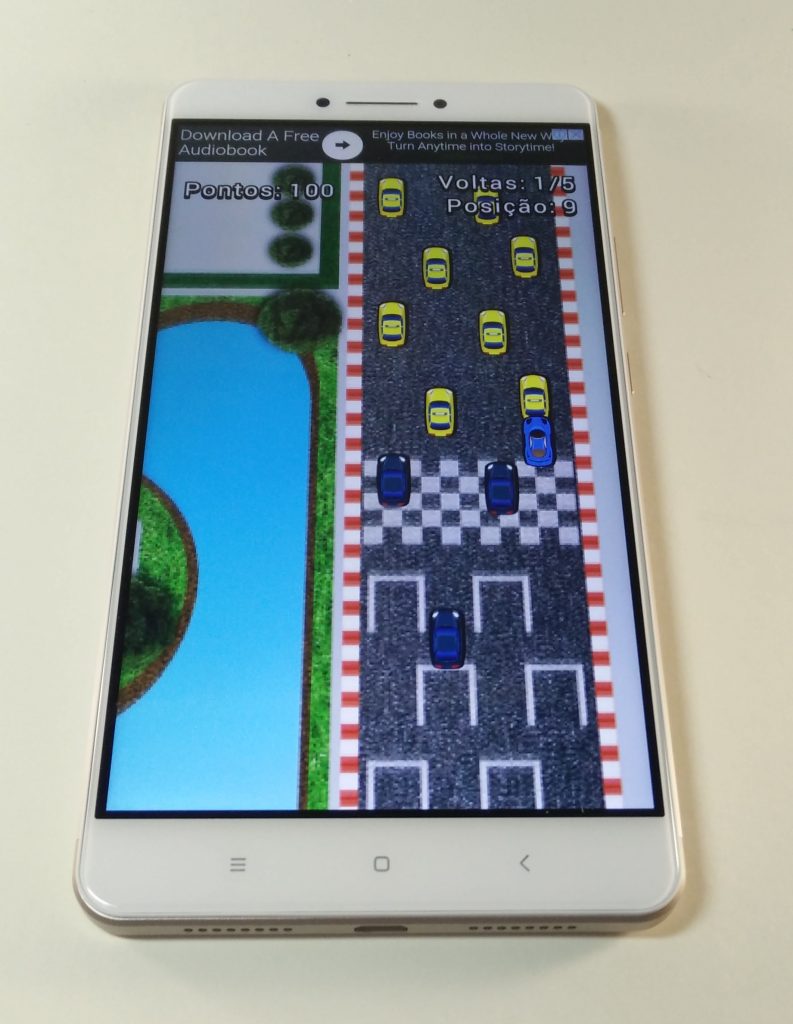 See below on previous applications screen that there is 884Mb used in 3 GB available. Amazing!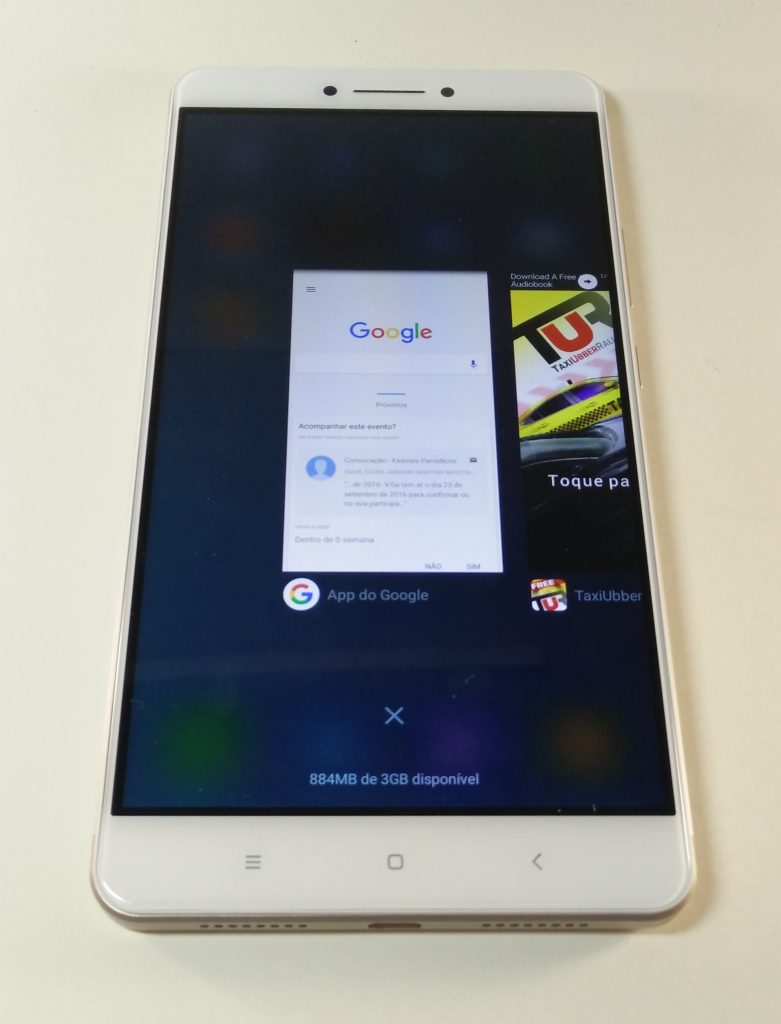 See this test I did connected to 4 g of Live: amazing 21Mbps download!
On WiFi, It works in 5 GHz in this phone, can't 35Mbps and a little less of upload that on 4 g! Both carriers are Alive. I have to earn some money by commercial!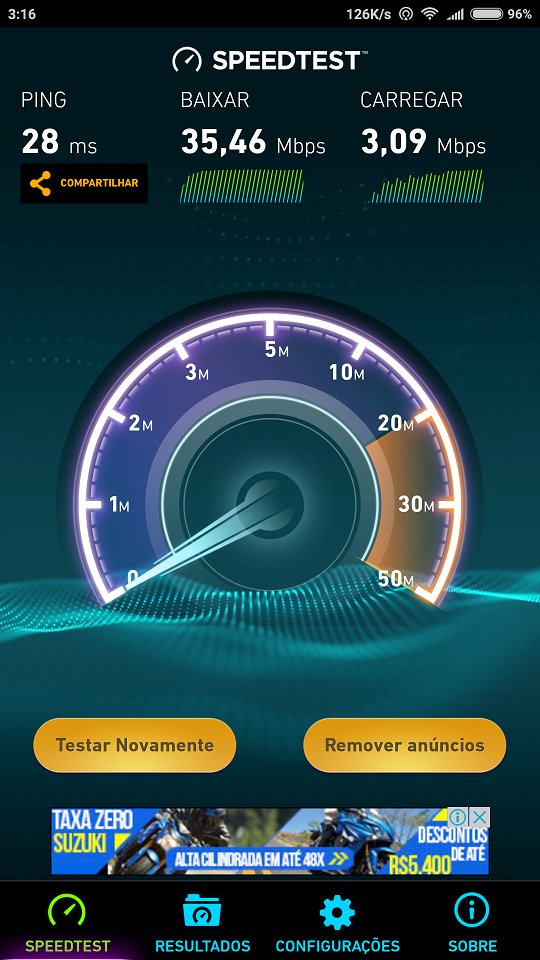 I liked the Launcher, shown below, even using my favorite ilauncher.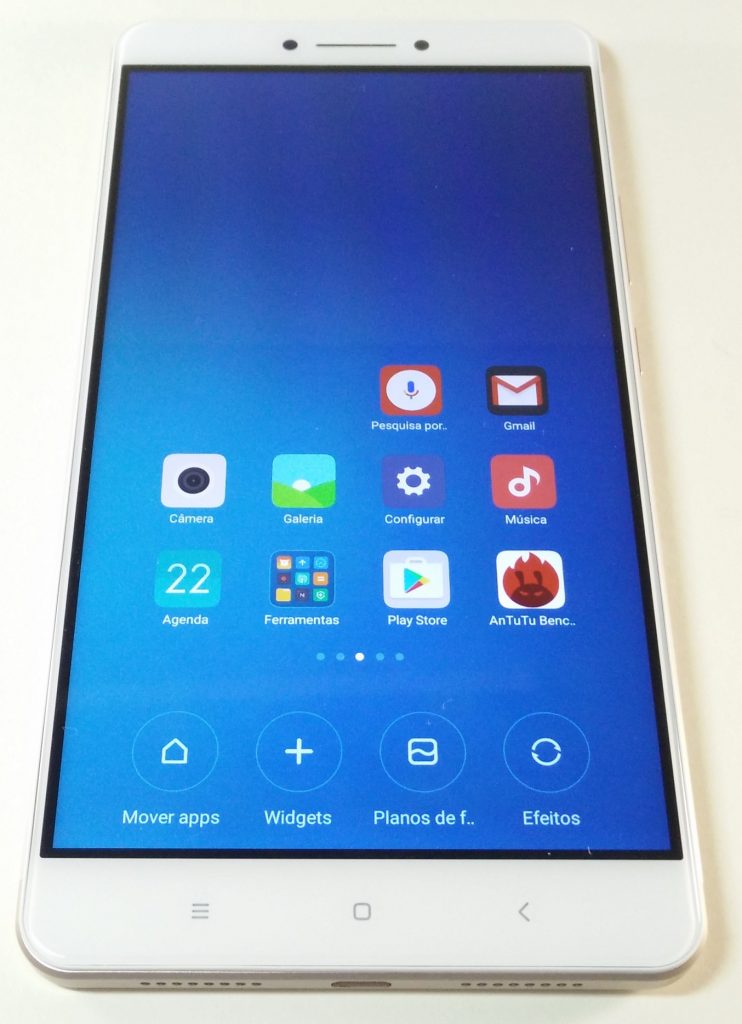 This MUI Launcher you can use widgets, I've never seen any application in addition to spending memory! Now have 3 GB!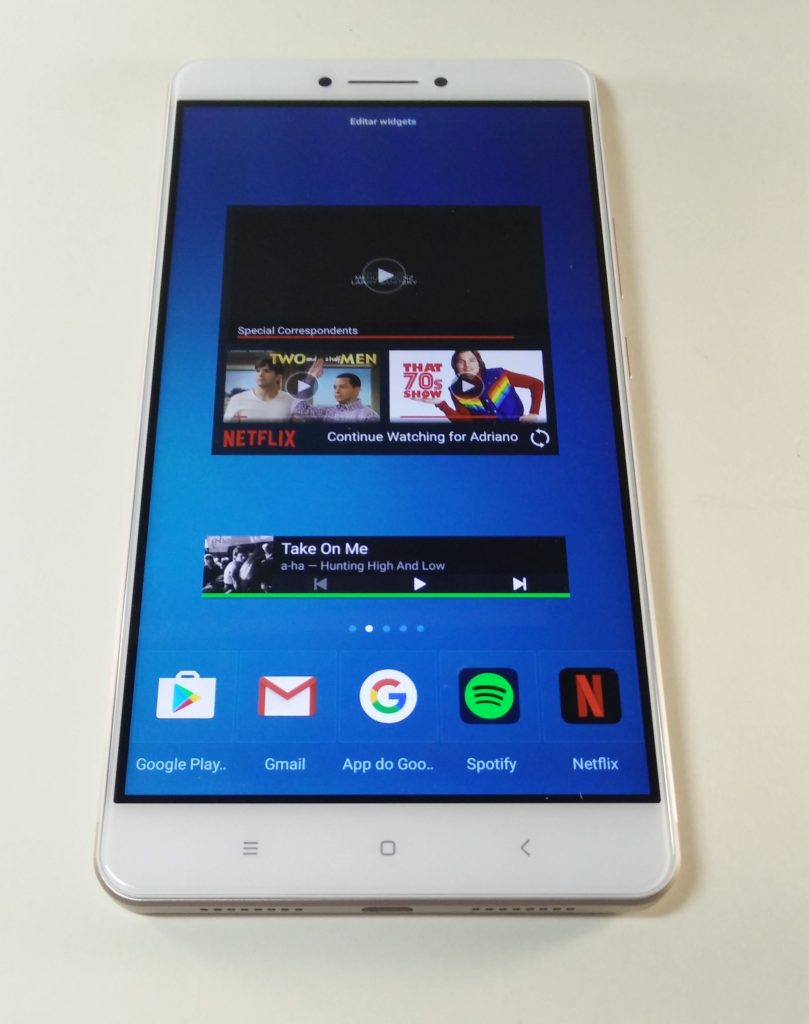 The application of remote control took a while to work, but it worked. I called my room and television room with him. I still think it's easier to use the same TV control. Great stuff!
It also has radio. Works odd without the headset, but it works.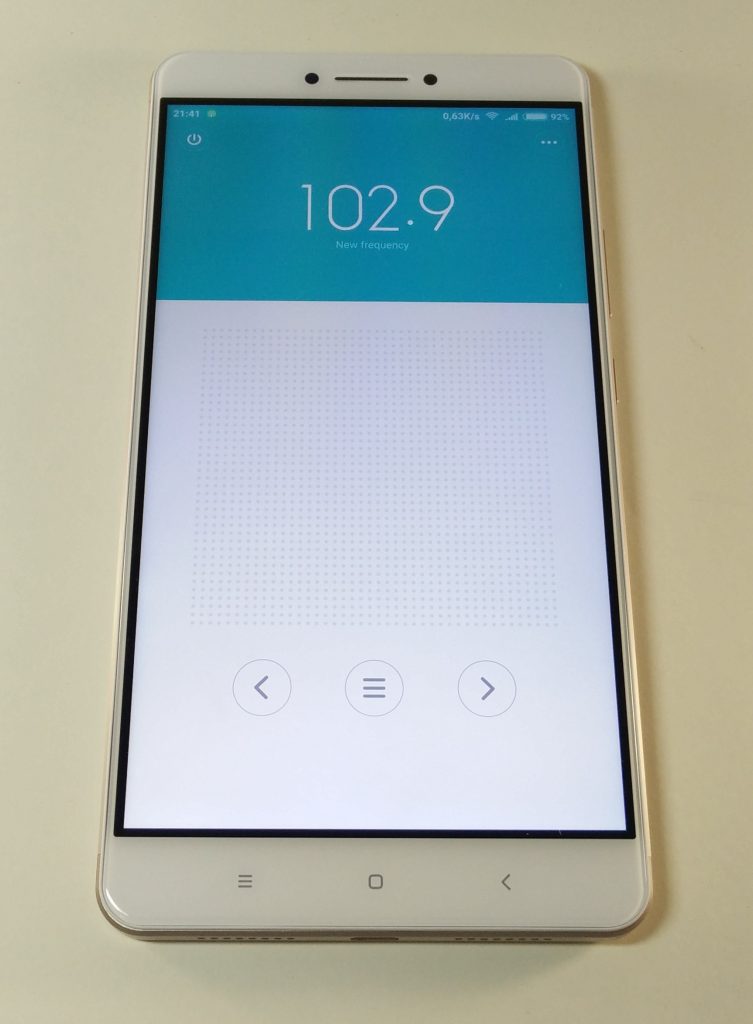 Take a look at the video I made using the phone:
In conclusion, is a phone fast, good quality, fantastic, great, with digital sensor, good battery performance and great price. Get out for less than R$1000 already admitting quite "bad luck" on taxation. I would buy this brand again, but it will take a while until another better! Below the links to the various different models of Xiaomi Max, where varies color, RAM and ROM:
Xiaomi ROM 64 GB 3 GB RAM:
Light Grey: http://www.gearbest.com/mobile-phones/pp_360562.html
Champagne: http://www.gearbest.com/mobile-phones/pp_360561.html
Champagne: http://www.dx.com/p/xiaomi-e-max-dual-sim-3 GB ram-64 GB-rom-gold-852444427
Silver: http://www.dx.com/p/xiaomi-e-max-dual-sim-3 GB ram-64 GB-rom-silver-852444426
Xiaomi 16 GB ROM 2 GB RAM:
Champagne: http://www.dx.com/p/xiaomi-e-max-dual-sim-16 GB-rom-gold-852444934
Silver: http://www.dx.com/p/xiaomi-e-max-dual-sim-2 GB ram-16 GB-rom-silver-852444977
Xiaomi 32 GB ROM 3 GB RAM:
Champagne: http://www.gearbest.com/mobile-phones/pp_360563.html?WID = 21
Silver: http://www.gearbest.com/cell-phones/pp_363438.html
Xiaomi 128 GB ROM 4 GB RAM:
Champagne: http://www.dx.com/p/xiaomi-e-max-dual-sim-4 GB ram-128 GB-rom-gold-852444425