I found this interesting toy that fit perfectly in my idea to build some robots controlled with Arduino and possibly wireless transmitters. The MoonWalker Robot, It's a DIY kit, It's really nice and has a head that plays a song, has location for leds (I can switch to sensors, who knows?).
There's the toy, that is already mounted. The kit is only in electronics…
This Jet on the back is the cover for the batteries. There's plenty of room to put a circuit any inside.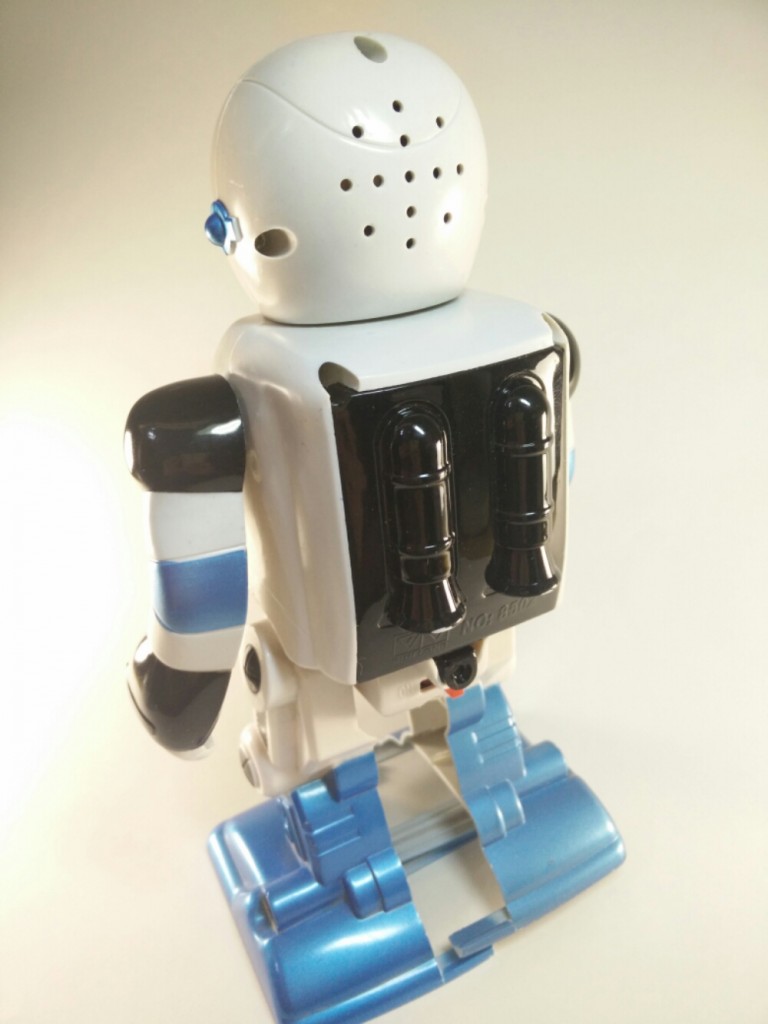 See the two leds on the motor head. Maybe I change by an ultrasound sensor?
There's the electronic kit that comes with it. You do not need to set up to test the robot, You can just put the batteries and test the motor. It works, but it's only for front.
If you mount the circuit, with timer 555 and an H bridge, the robot passes to ride a time forward and then backward, sort of like the Michael Jackson Moonwalker…
Watch the video I recorded:
I'm still looking for another robot with simpler mechanics to adapt and walk sideways. Anyway, This was pretty cheap and is a great gift. Follow the link to the site Banggood:
http://www.banggood.com/Walking-Robot-DIY-Kit-NE555-Educational-Training-Part-p-1009187.html