I bought this universal outlet as a curiosity. It is quite interesting, you connect to an outlet and takes over a charge AC with any remote control.
The coolest thing is that you can use any remote control to turn on and off what is plugged into. There's a button, at the top, that when pressed at length makes the Green led starts flashing. After that you press any remote control code and learn what the call button or switch off the load.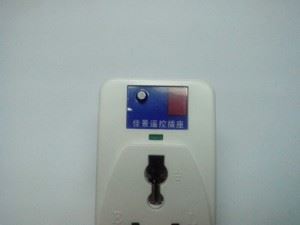 There is a connection to American model outlet on the side. The maximum current is 10A, What can connect a tv, stereo, Dresser lamp and other electronic devices.
The back is the only one who has something that is not in Chinese: 10The – 250V. There is a template for 220V and another to 127V, that normally works here in Rio de Janeiro.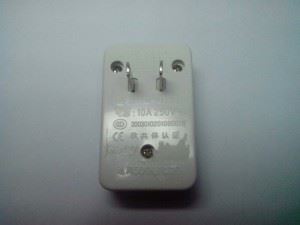 Connected to the AC outlet Strip looks like a little Benjamin, It works learning up to four different codes, that can be of different controls. If you attempt to add a fifth all other code will be deleted!
For just $ 5.60 I didn't expect it to work as well. The range of the remote control is not very good, But if you point it works great. I think I'm going to modify the circuit to integrate it to a lamp switch, a nice idea for those who are too lazy to get up to turn off or turn on the light. Those interested, I leave the link of DealExtreme to the versions of 127 and 220V.
127V – http://dx.com/p/universal-ir-remote-controlled-ac-outlet-for-appliances-110v-13147
220V – http://dx.com/p/ir-remote-controlled-ac-outlet-for-appliances-220v-12902