I searched a lot to find good deal on this IR thermometer. It's not very easy to find a good range of measurement and good quality. This is pretty good, comes with a carry case like leather.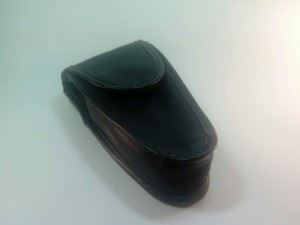 This is a non-contact thermometer, IE, It works by measuring the amount of infrared emitted by the object. When warmer, more infrared.
The measurement is instantaneous and fairly accurate. Measure repeatedly boiling water and gave certinho 100° C. Live at sea level…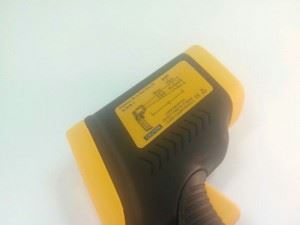 Has three buttons: a to change from Celsius to Fahrenheit, a connect a blue backlight and another to switch off the laser.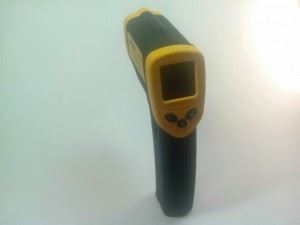 When you are performing a measurement the thermometer activates a laser for you to see where you are measuring. He comes with a 9V battery and place must open the thermometer near the trigger.
Look at that cool: I'm measuring the temperature of the battery charger, not being bothered by lots of other things around. The magazine is kind of hot, close to 45° C.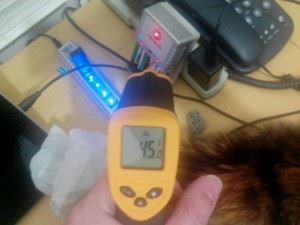 The floor "cold" of my room 29° C mark at this end of summer Rio.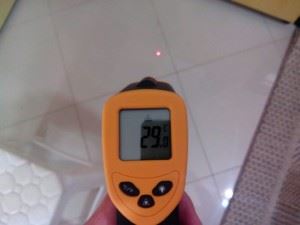 The ice water from my Soft filter Everest leaves around 8 ~ 10° C. It took me so long to get this picture that just measuring 12° C. Another cool thing was to follow the glass by decreasing the temperature because of the cold water.
But if the heat is strong it is best to get ice cream at -26° C. My freezer can temperatures up to about -30° C.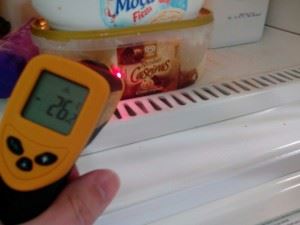 The thermal amplitude of this thermometer is fantastic, measures between -50° C and 380° C. The quality of the product is very good and the price too, only $ 18. I leave the link to the product, purchased in the store BangGood:
http://www.banggood.com/Wholesale-Non-Contact-IR-Laser-Gun-Infrared-Digital-Thermometer-Or-Infrared-Thermometer-p-12178.html