I'm looking for big tablets to watch videos before sleep. This, in my opinion, is perfect: the Teclast X10H of 10.1 inches. Has an Intel, Although only turn Android even. There is another version that runs Windows and Android, but I wasn't interested in her.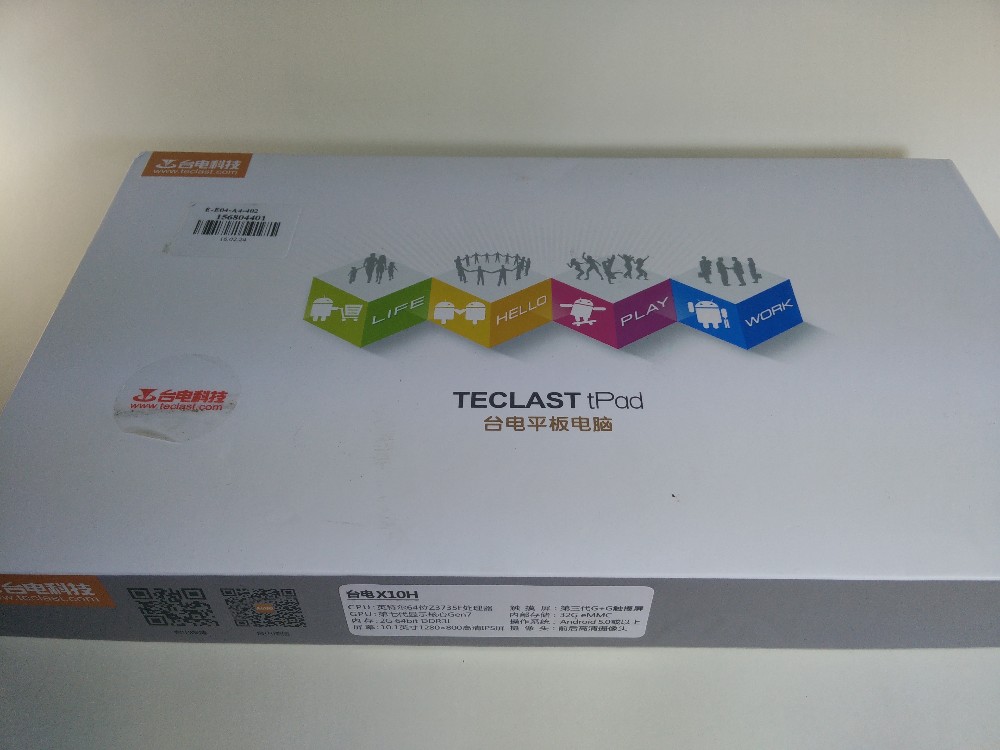 In the box does not come source, only an OTG cable, a microUSB cable and a USB charging cable-DC that is not in the picture. In addition to manuals in Chinese.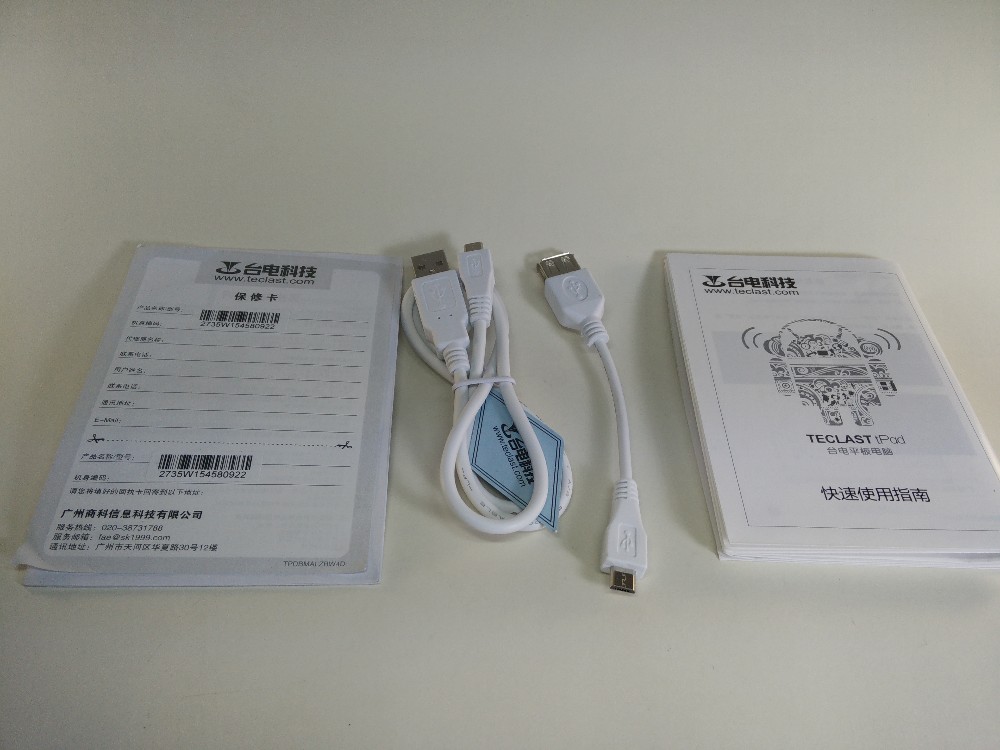 The tablet is pretty big, too much. Hulking medium, quite possibly because of 7000mAH batteries, much larger than the average. The screen has a resolution of 1280×800. Here are the specs:
| | |
| --- | --- |
| CPU | Intel Z3735F 64 1.83 GHz Quad Core bits |
| RAM/ROM | 2GB / 32GB |
| GPU | Intel HD Graphics Gen7 |
| DISPLAY | 1280×800 IPS |
| Cameras | 2.0Rear and front MP 0.3 MP |
| The | Android 5.0 |
| Other | Bluetooth, WiFi, Micro HDMI and TouchScreen 10 points |
The tablet is a little too thick, because of the batteries too?
On the side we have the output to headphones, for micro HDMI, Micro USB, microphone and DC input for charging. It loads normally on USB and load input 5V.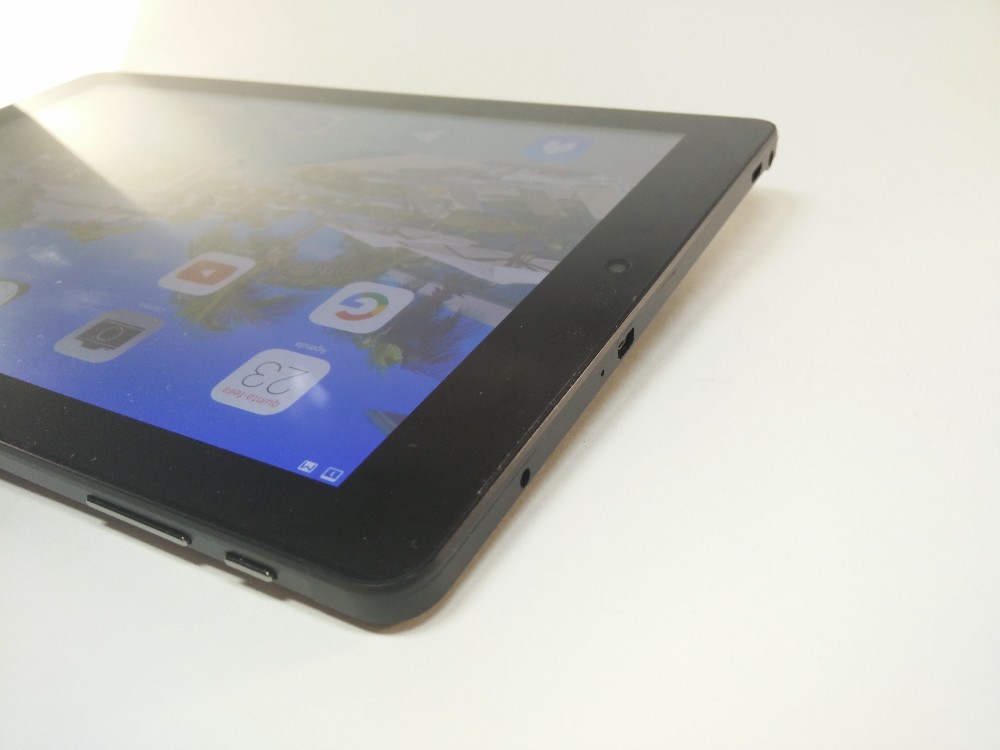 On the back we have the Intel badge.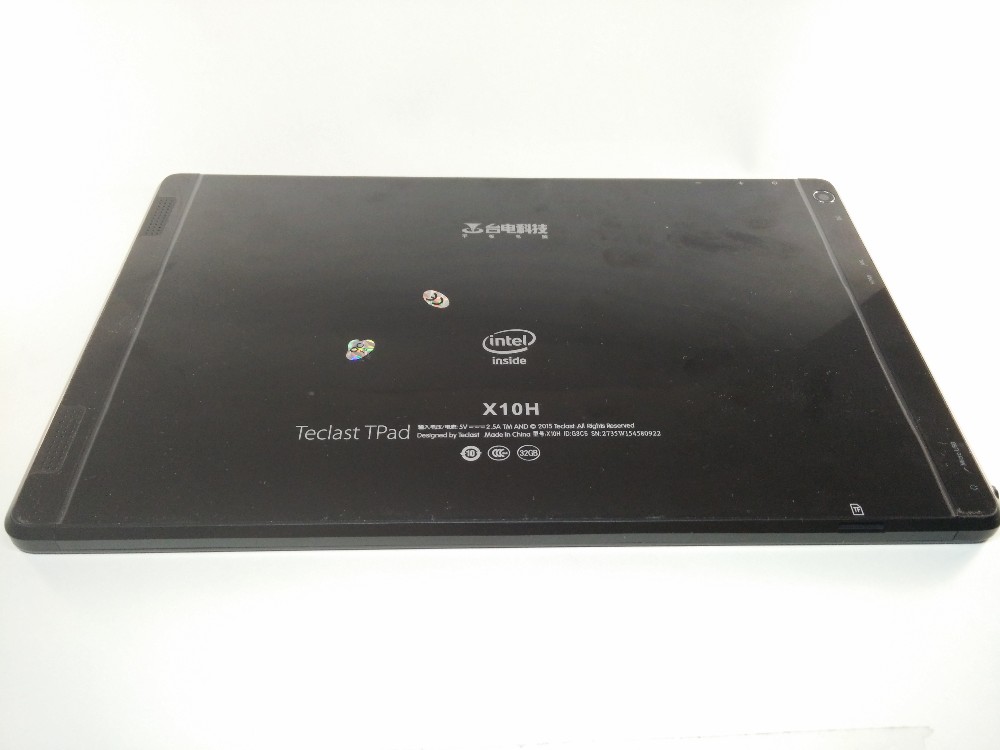 Detail of the camera, which of course sucks. But I don't need a camera on the tablet.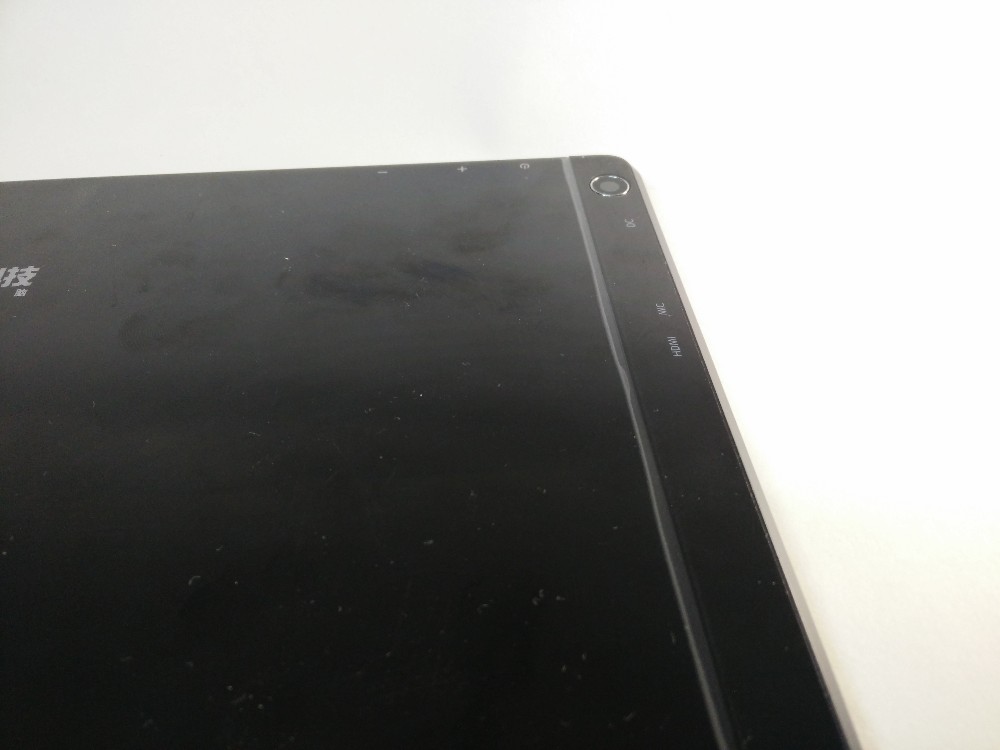 Entrance to memory card.
Has a good brightness, Although the resolution leave a bit to be desired. A little out of focus. But overall, worth the price.
Has Android 5.0 It works all tested. The processor is not the typical ARM of cell phones and tablets, IE, Maybe something doesn't work…
The given score AnTuTu 25963. A little short for a tablet of low resolution. But considering that it cost only 129 U.S. dollars, I think it's worth by the size of the screen.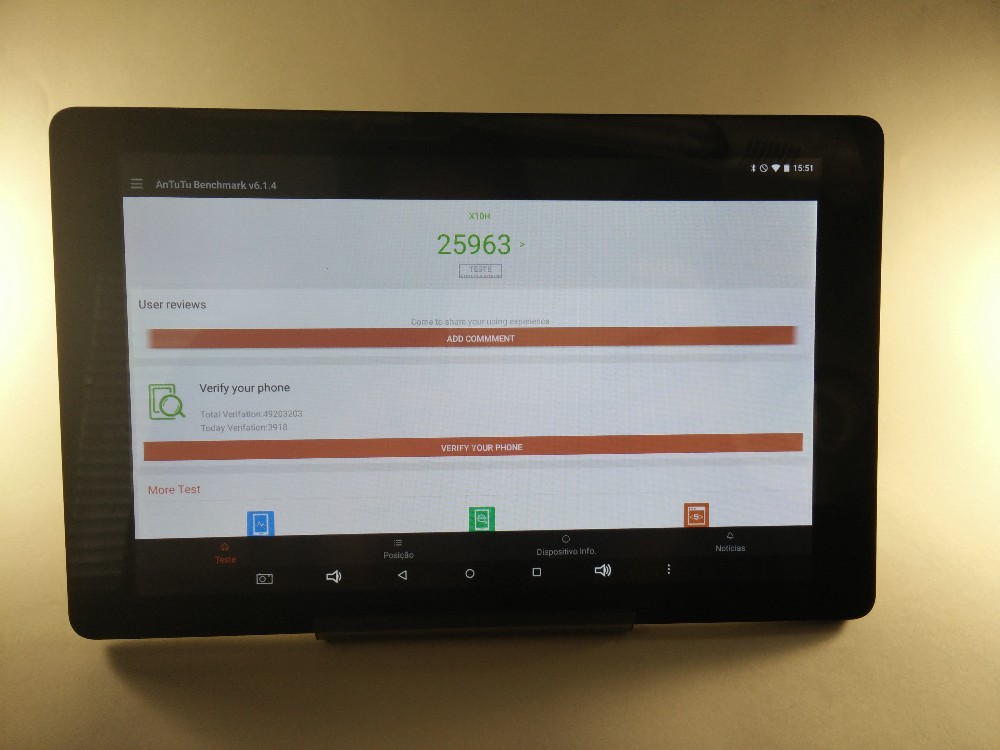 See the details of the score. The RAM was a little behind.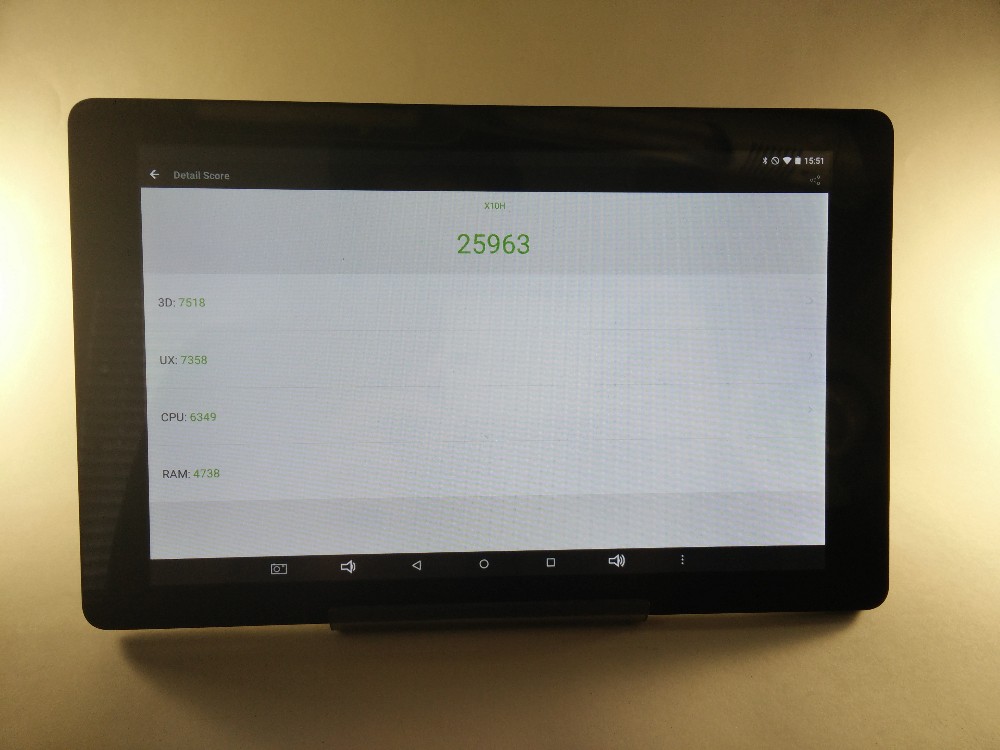 But the NetFlix beautiful wheel, in higher resolution. That's what I wanted to!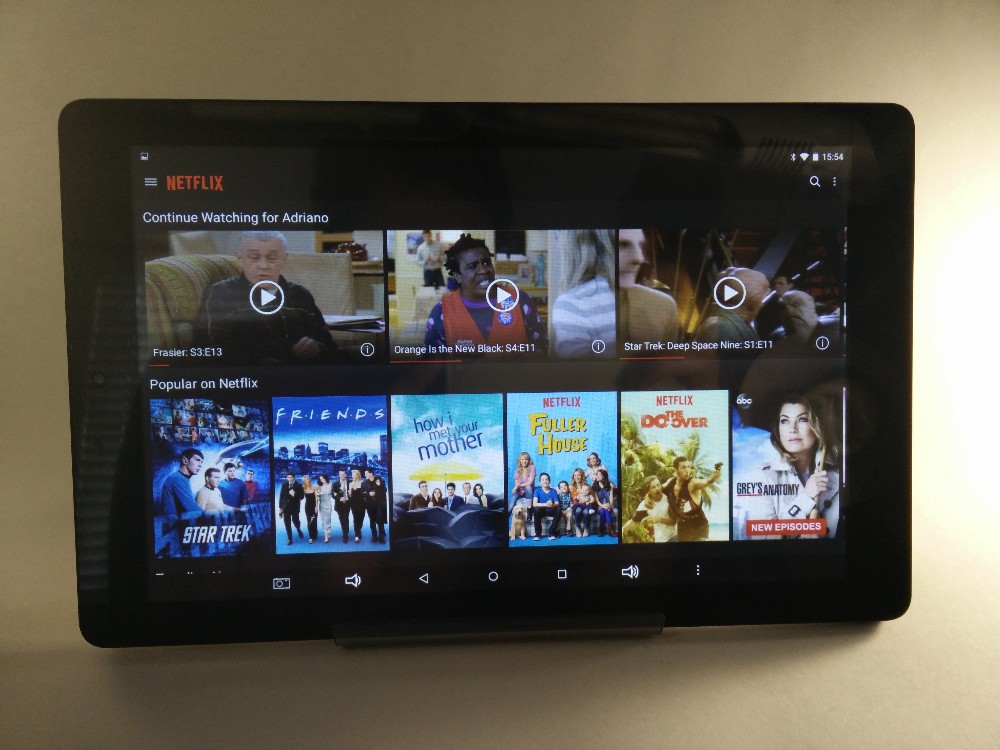 See details of the hardware in this AnTuTu screen:
More hardware details: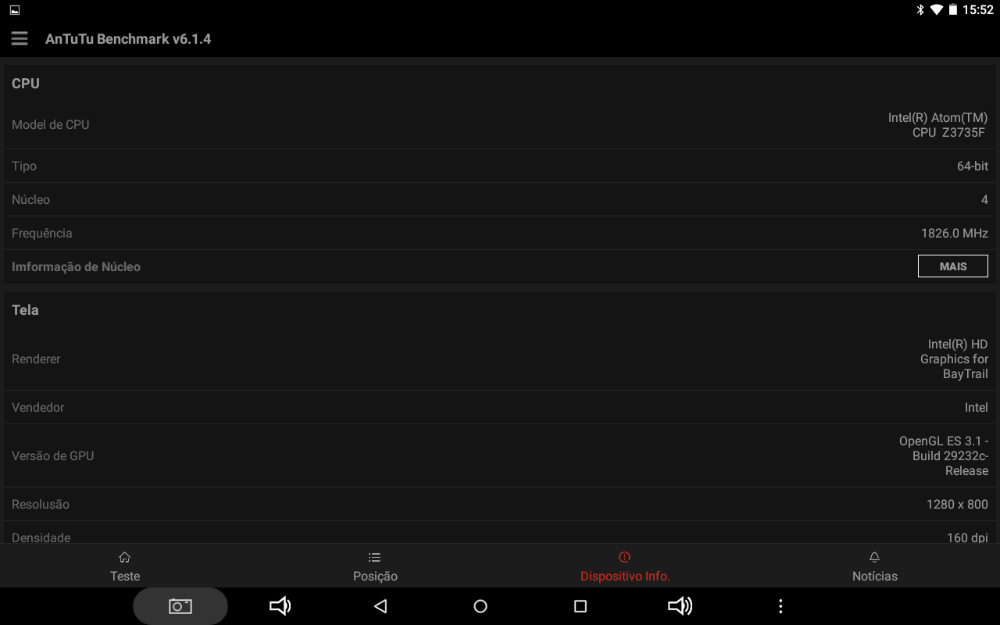 I liked the tablet, in General. Bought up a Cape to protect with the use. Too bad that the resolution is not what I expected, and that has low CPU score, contrary to the general idea that Intel processors are better than the ARM. Anyway, considering the price of 129 U.S. dollars, the purchase was very good. I leave below link to this tablet and for the HD version that has dual boot Windows/Android:
Just Android – http://www.dx.com/pt/p/teclast-x10h-android-5-0-quad-core-tablet-pc-w-10-1-ips-2 GB-32 GB ram-rom-otg-black-us-plug-417864
Dual Boot Android/Windows – http://www.dx.com/pt/p/teclast-x10hd-3 g-10-1-ips-android-4-8-4-windows-1-quad-core-tablet-pc-w-2 GB ram-64 GB-rom-WiFi-371330