My partner bought this LG SmartTV and I decided to take some pictures and give my impressions on the product.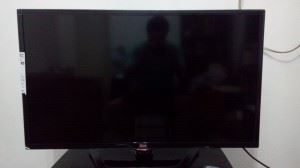 On the back we have the input for antenna and cable, a shared input composite video and component, an entry for ethernet network, an analog audio output and an outlet for home theater. The 3 HDMI inputs and a USB stay on the side.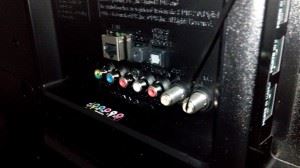 Pity that the reception of the digital channels here in the North zone of Rio de Janeiro is a drug. Even so, one can notice that the image quality is very good. Is a FullHD screen.
The menus are very well made and easy to use.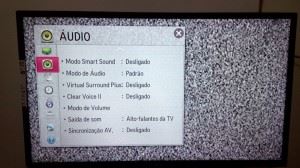 An interesting feature of this TV is the integrated WiFi. Just enter the password for your WiFi for the internet access functions to work.
It was like that with this TV. The internet access operated from first.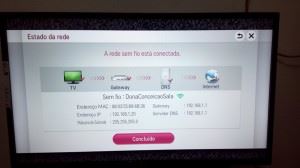 As soon as I connected the internet to TV tried to upgrade your operating system. Interesting this LG support to improve the functions of TV even after buying.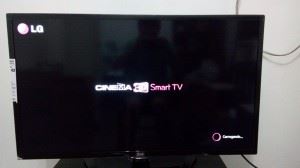 This menu below is so trendy SmartTV. We have youtube, Netflix, online radio and other services. I found the menu very nice but a bit slow. Maybe the update to improve this aspect. I'm still more my Android adapter to transform any TV on Smart.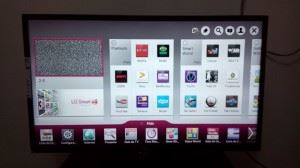 Below we have premium content which is paid by outside, as netflix for example.
There is also support for games. You can download several at LG. I don't get why they don't put a Android on TV so we can play Candy Crush large-screen Saga!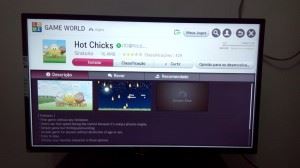 The TerraTV is a premium content, Despite working without paying anything. It takes a while to load, but certainly with a faster internet should work better.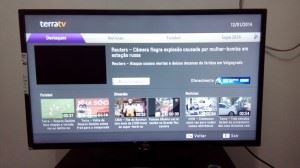 Below the TerraTV in operation.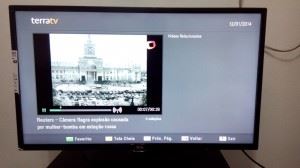 Now the function that I was more interested to test. The Miracast, that enables you to make a mirror of your smartphone or tablet directly into the TV. You should enable this function in the menu below.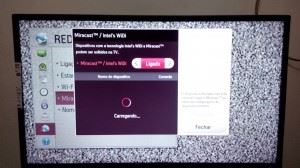 All Android Jelly Bean (at least 4.2.2) it comes with support for this technology Miracast, also known as wireless display. To make the connection to the TV, enable the function on your phone or tablet in settings->Screen->Wireless display. On my phone LG TV appeared in the list of available devices.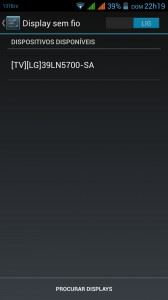 When I told plug, appeared on TV message to enable the connection.
Worked perfectly. Touch videos, I accessed the internet, I accessed the youtube, Facebook and other machineries. I took this strange picture of TV using the phone with the screen showing the camera. Image feedback!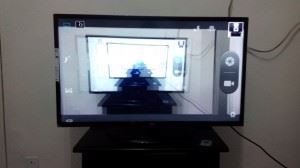 Very good tv, Although I have not tested any of the functions of the digital or analog receiver. However, I believe that they should work right. I'm at a time using less the televisions to watch conventional TV, so I don't have any interest in testing. I leave below link for some shops where I found the product:
http://www.ricardoeletro.com.br/Produto/TV-LED-Smart-39-LG-Full-HD-com-Wi-Fi-Integrado-e-Smart-Share-Tag-On-Espelhamento-do-seu-Smartphone-na-sua-TV-Entradas-HDMiUSBDivX-HD-39LN5700/108-4370-4373-345262
https://www.google.com.br/search?q=39LN5700&oq=39LN5700&aqs=chrome..69i57j0l5.835j0j4&sourceid=chrome&espv=210&es_sm=122&ie=UTF-8#q=39LN5700&safe=off&tbm=shop
http://compare.buscape.com.br/lg-39ln5700-led-plana-39-polegadas.html