Have you ever heard of wireless charger for mobile phones? The technology, known as Qi, is based on a very old idea that is now being enhanced for general use on mobile devices. This product is a universal Iq receiver to adapt to any cell phone, or almost.
To make your phone work with the wireless charger you first need to buy a transmitter, then install the receiver in the picture below in your device.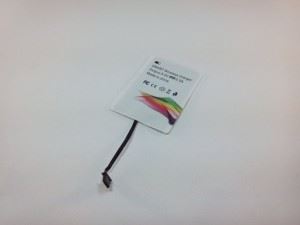 This is done for the Samsung Galaxy S4, Although it can be adapted to any other device with MicroUSB charging connector.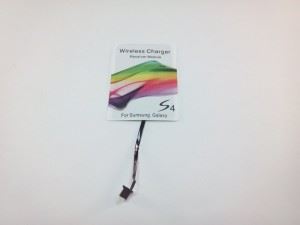 The receiver is as thin as two sheets of paper glued together, and on the inside there is a coil to receive the magnetic field generated by the transmitter Qi. This is how it works, the technology.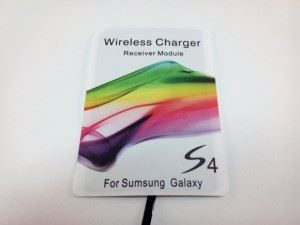 Beneath the MicroUSB connector that will connect the phone to the load.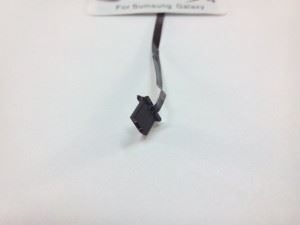 Look at how to adapt your phone to this technology. This one below is my Chinese UMI X 2, that has a MicroUSB charging connector on the bottom of the photo below. Note that between the rear cover and the body of the phone there is a thin passage, where can be passed the receiver cable Iq.
Below we have the cell phone in the lid. Note again the small pass above the MicroUSB connector. Is this site a Groove, where will the Iq receiver cable without causing problem in closing the lid.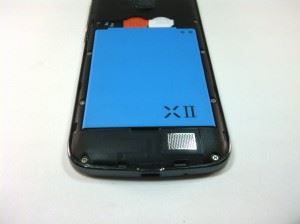 Now just place the receiver inside the Iq cell phone, securing it with double sided tape or crepe. I prefer masking tape because it is easier to remove after.
The receiver cable is perfectly located in the space between the cell phone and the back cover. This space exists in several cell phones exactly. The Iq receiver connector will also serve as a connector protection against oxidation. If you want to load the conventional fashion cell phone, just remove the plastic connector from I.q. receiver. There is no need to remove the cover for that.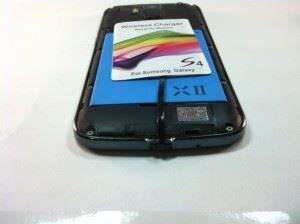 If your phone does not have this space, place the receiver Qi at the back and hide it with a plastic dust cap. That's what I did with this Samsung Galaxy S3.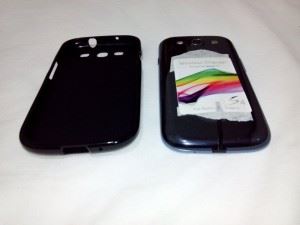 There's my UMI X 2 carrying on the transmitter Qi. Only loads on top of the base, Remote not working.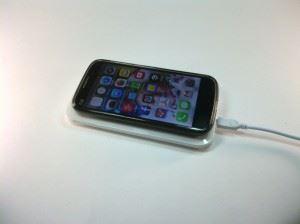 Pretty much everything, too bad it doesn't work for any cell phone. I found that after several hours on top of my Iq UMI transmitter X 2 there was hardly any loaded, that's when I realized that the receiver was not enough to charge the phone. My UMI X 2 needs 700mA current to load properly and the receiver is only 500mA. The Samsung Galaxy S3 uploaded perfectly, so I left it installed on this phone. I'll see if I bought another wireless receiver of greatest power to continue testing the technology. I leave below the link for those who want to take a look at the receiver and transmitter, purchased in DealExtreme:
Universal 500mA Iq receiver – http:///p/universal-wireless-charger-receiver-module-w-micro-usb-252209 dx.com
Transmitter IQ of 1000mA – http:///p/wpc-qi-standard-wireless-charger-for-nokia-lumia-920-lg-nexus-4-samsung-i9300-i9500-white-231982 dx.com