I had previously purchased two multimedia projectors, a small and other greater, but none of them with HDMI input. I had the idea of using this projector in my Android TV player. It worked!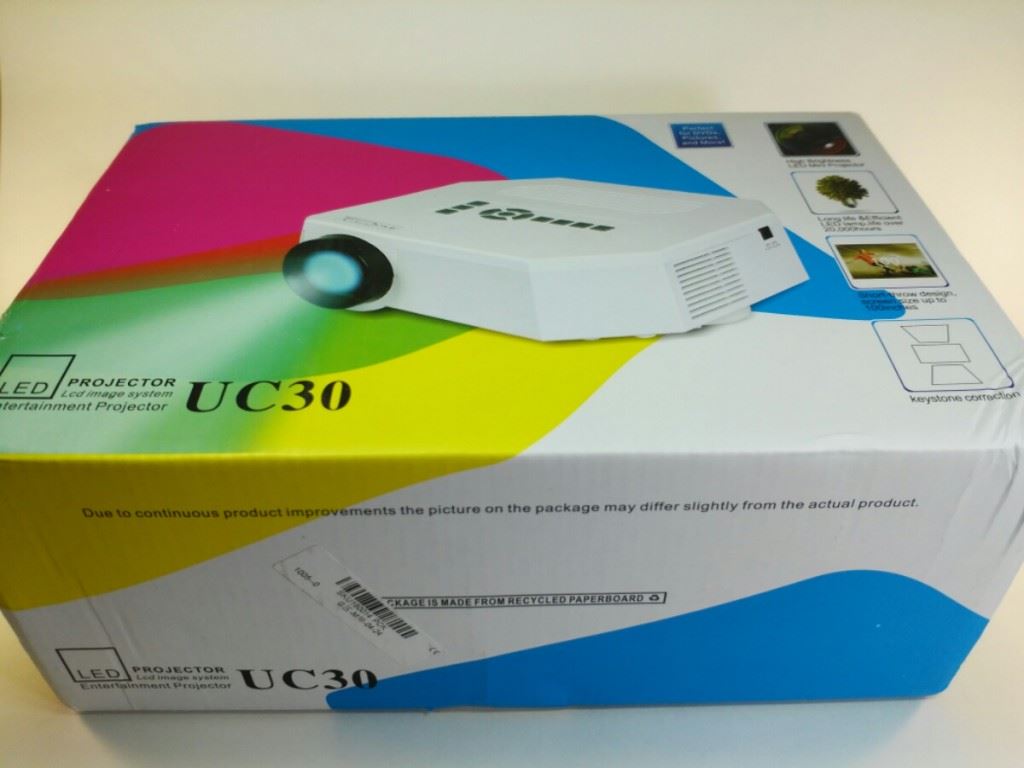 The projector has modest settings: only 640×480 resolution and 150 lumens. Are 600:1 In contrast with HDMI input, VGA, USB, composite video and for cards. Weighs less than 1 kg.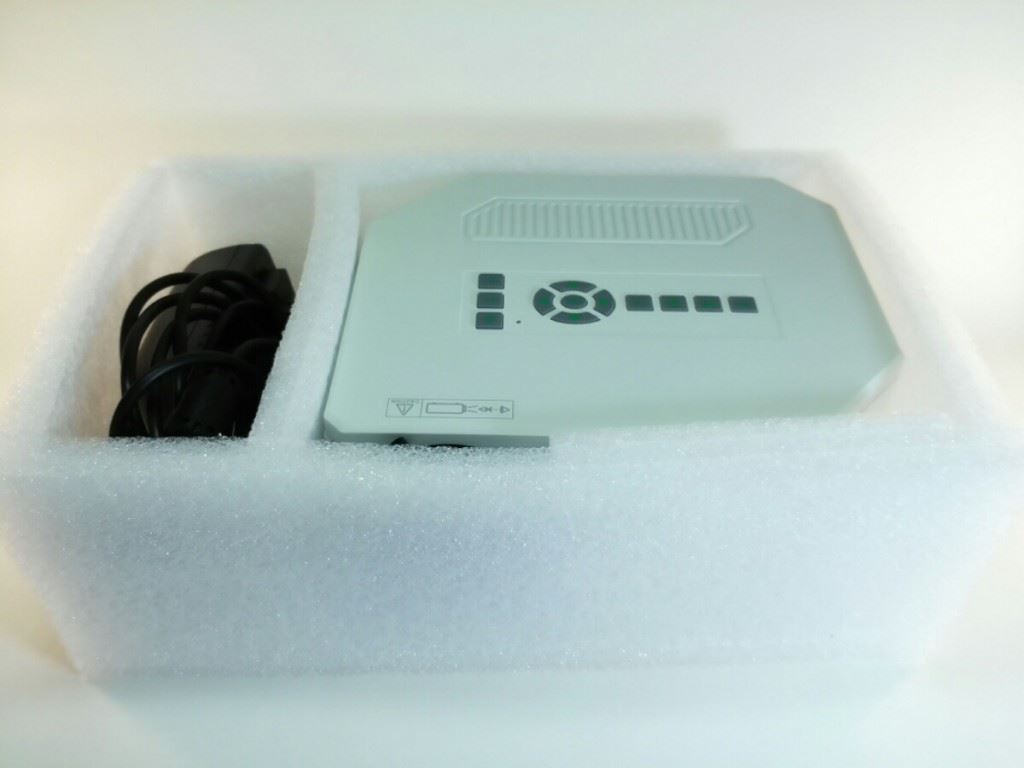 Below we have just the projector. In the box comes also the source, a remote control and a cable for composite video input. In front of the projector lens there is a rotating focus adjustment.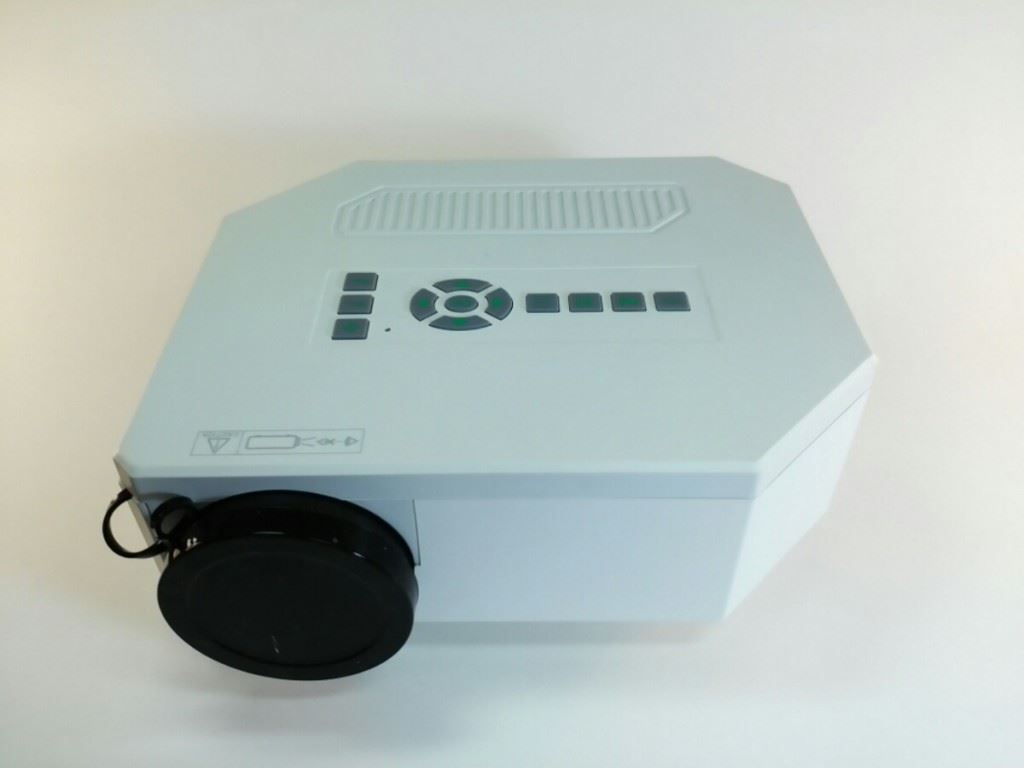 In one of the sides we have parruda input 12V source: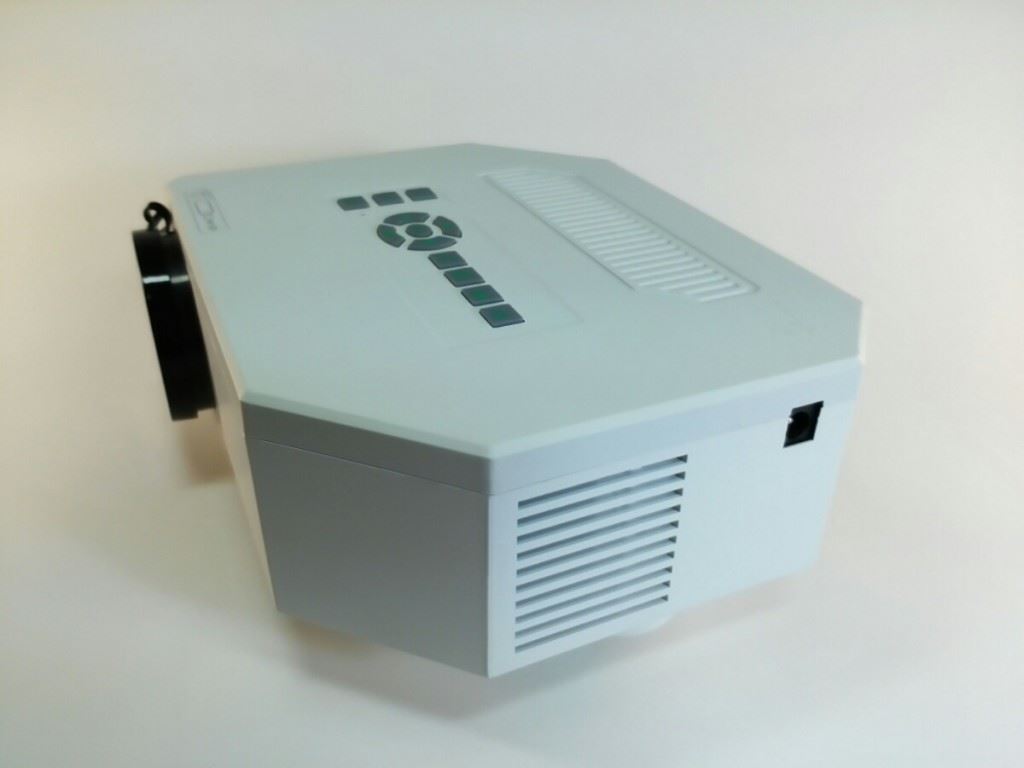 On the other side the VGA input, for headphones and for audio and composite video.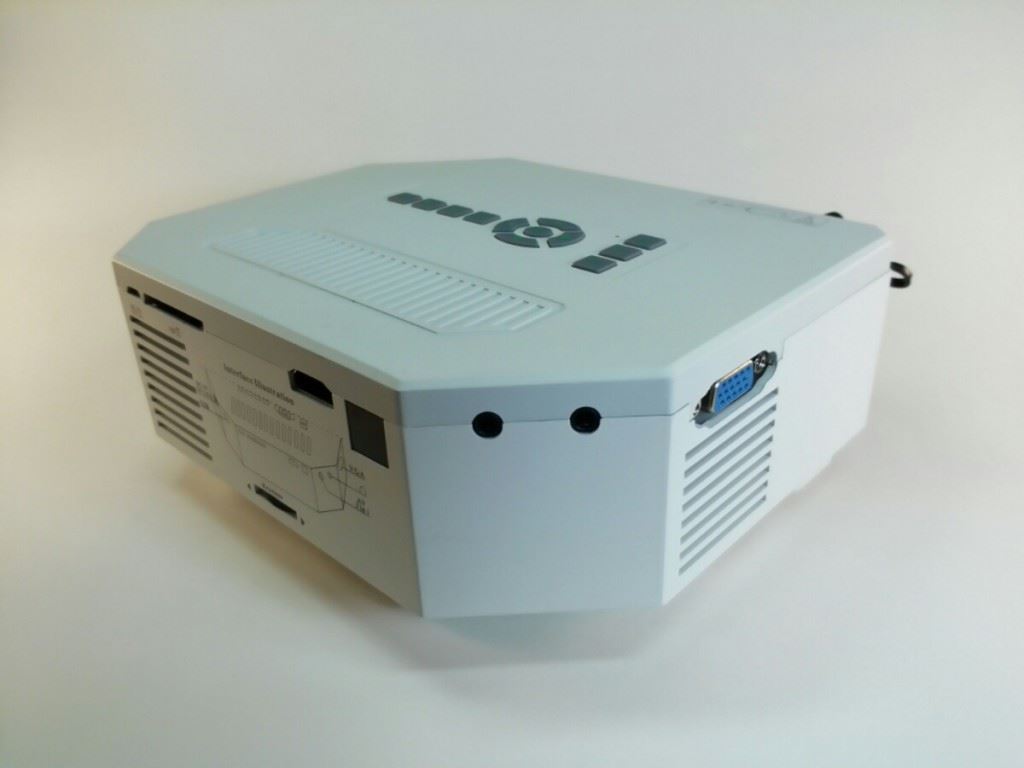 On the back we have the microSD card input, a microUSB to source, HDMI output and the infrared receiver of the remote control. On the side you can still see the USB port for Flash drives.
At the bottom there is the Keystone adjustment, that corrects trapezoidal distortions on the screen. Pity that this adjustment is mechanical.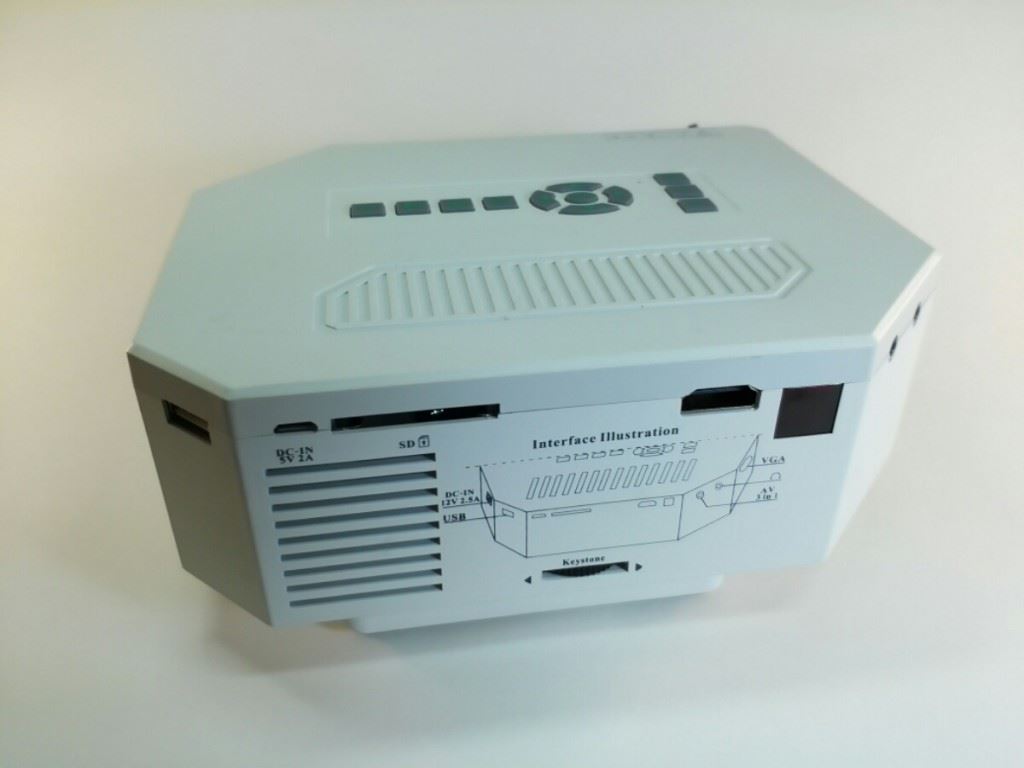 At the top we have the multimedia buttons, Navigation, power and source.
But enough talk! Let's call to see what you give! I connected the Android TV on HDMI input of the projector and the result is this Android 100 inches!
In the light of the room connected the projector clearly does not have enough power to see if the image. The output of the Android TV is 1080 p, IE, the projector itself cares to convert everything to the native resolution.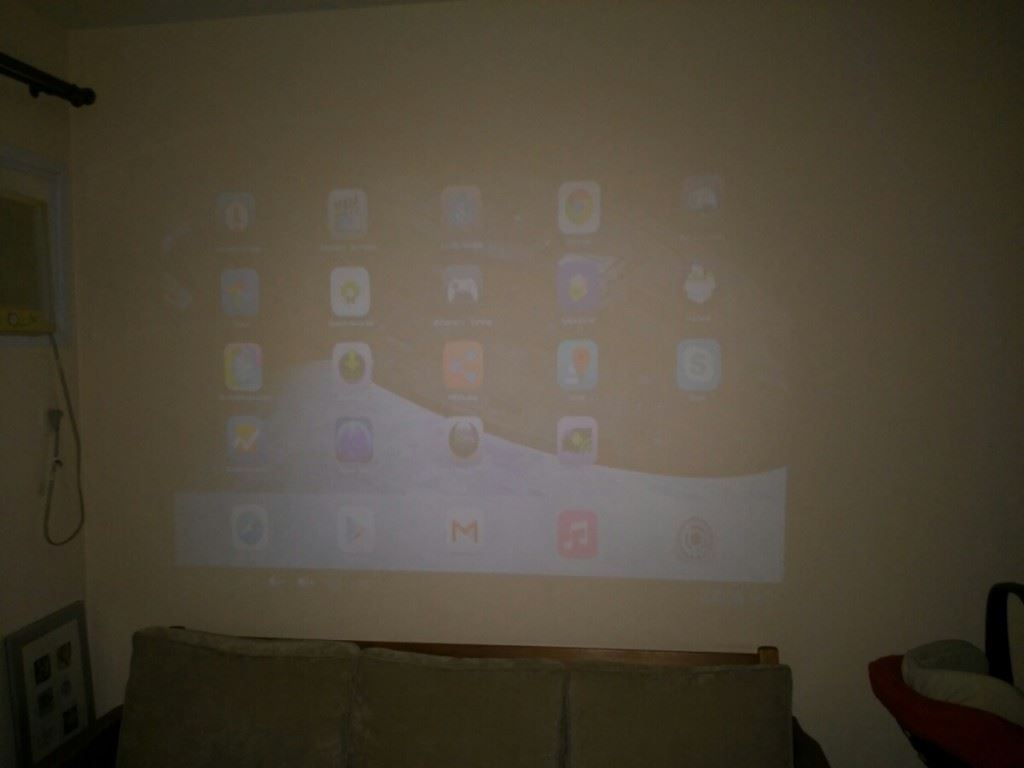 With the lights out is much better. The resolution is low, but you can use. It's very reasonable considering that it costs a little more than 80 U.S. dollars.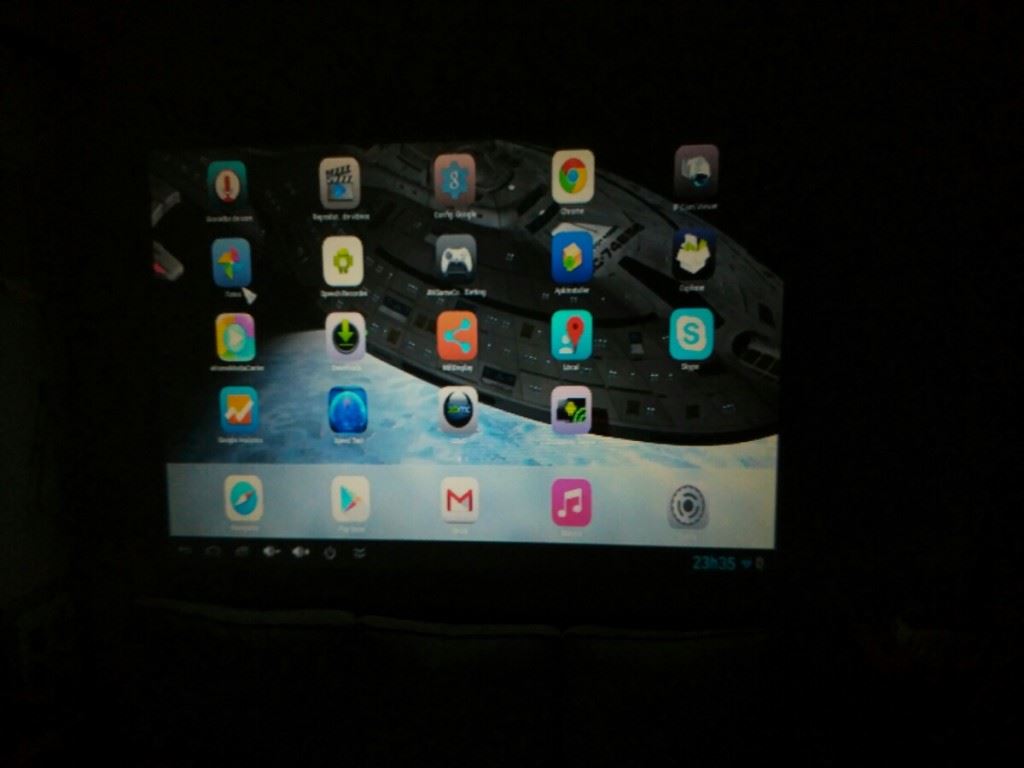 Pressing "source" on the remote control or on the top of the projector can swap between PC-RGB (VGA), HDMI, AV, USB and SD.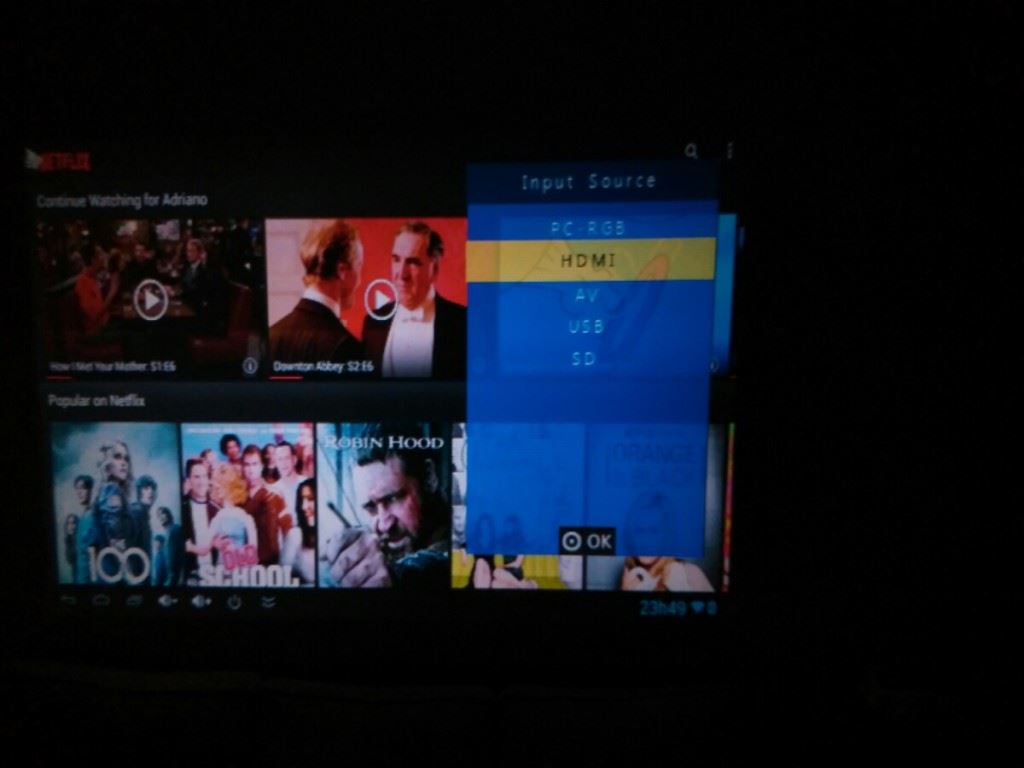 Below the scene of the English television series Downton Abbey. Although the TV show much more details, the projector is very reasonable for the price.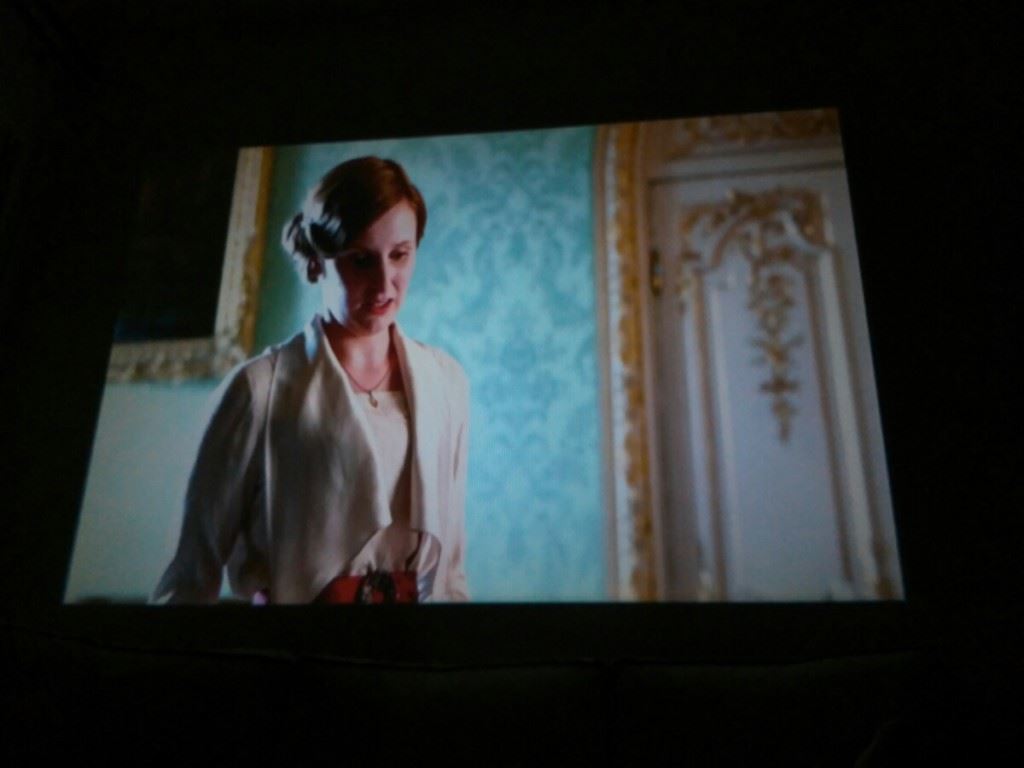 More scene, a little darker, of Downton Abbey.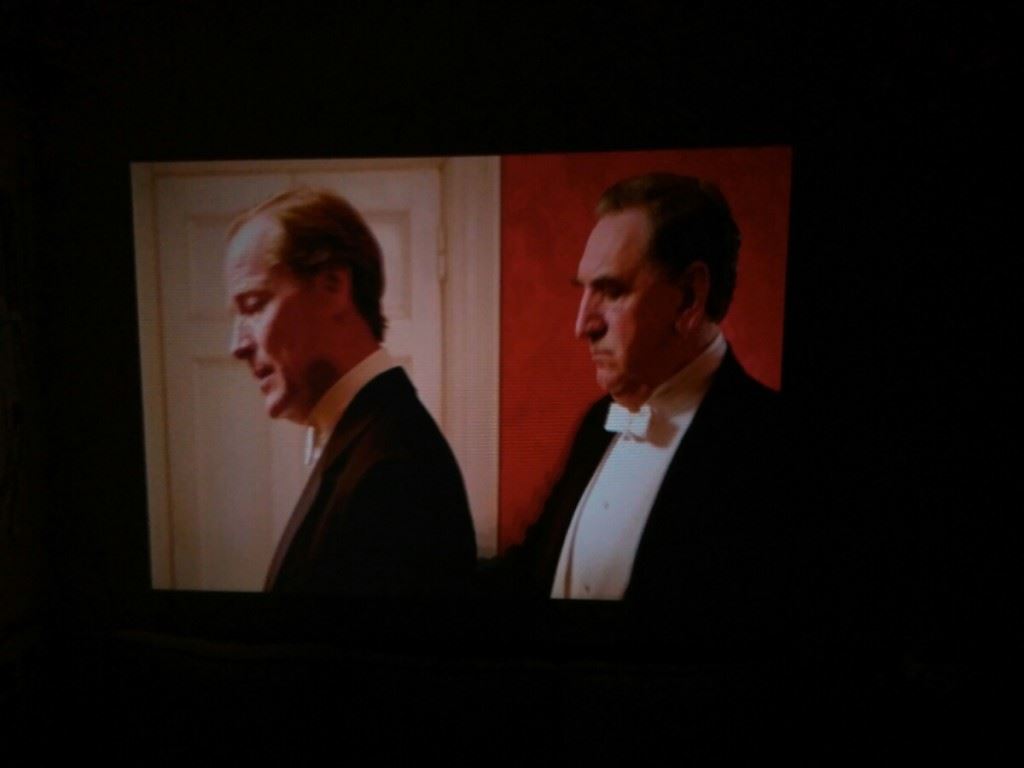 Another scene, a little clearer, of Downton Abbey.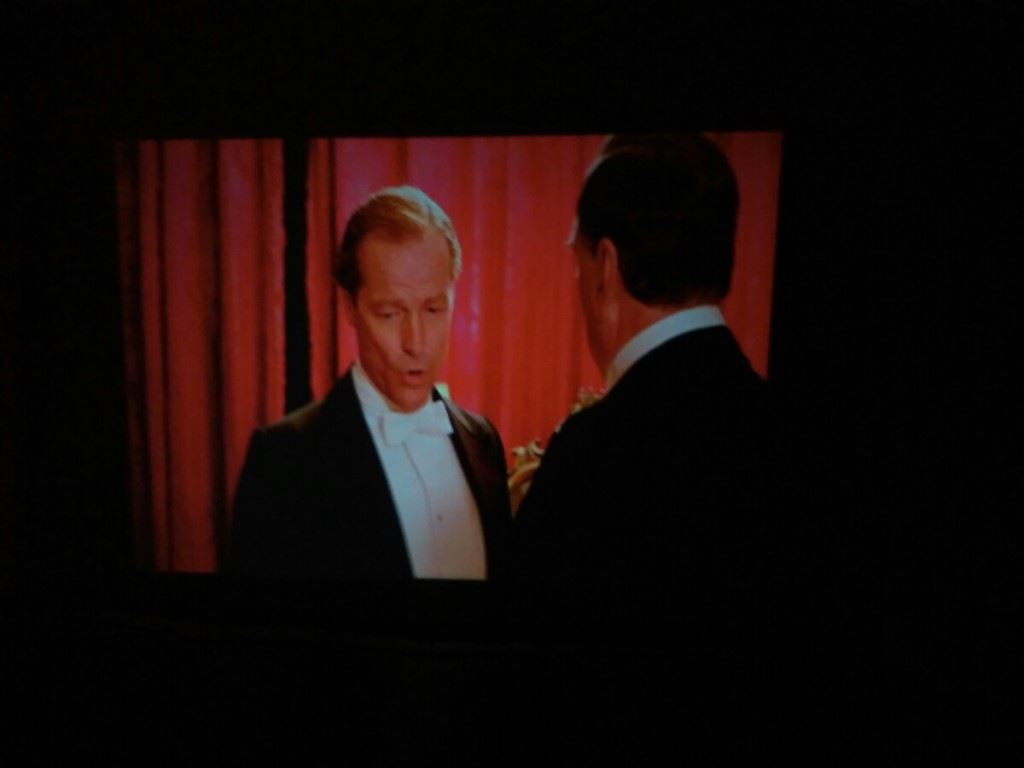 Videos with dark scenes, as this American television series How I Met Your Mother, suffer greatly in this projector. I looked for a Gamma adjustment but not found.
The colors are a bit washed out.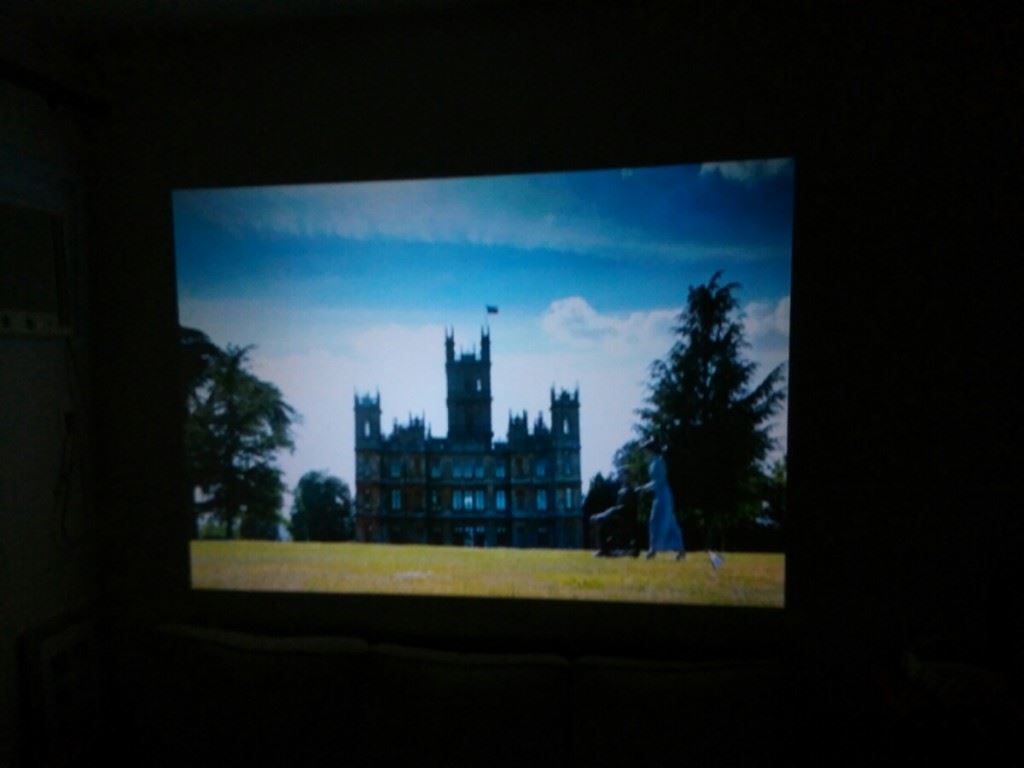 Projector menu you can change color temperature, aspect ratio, contrast, brightness, color and other.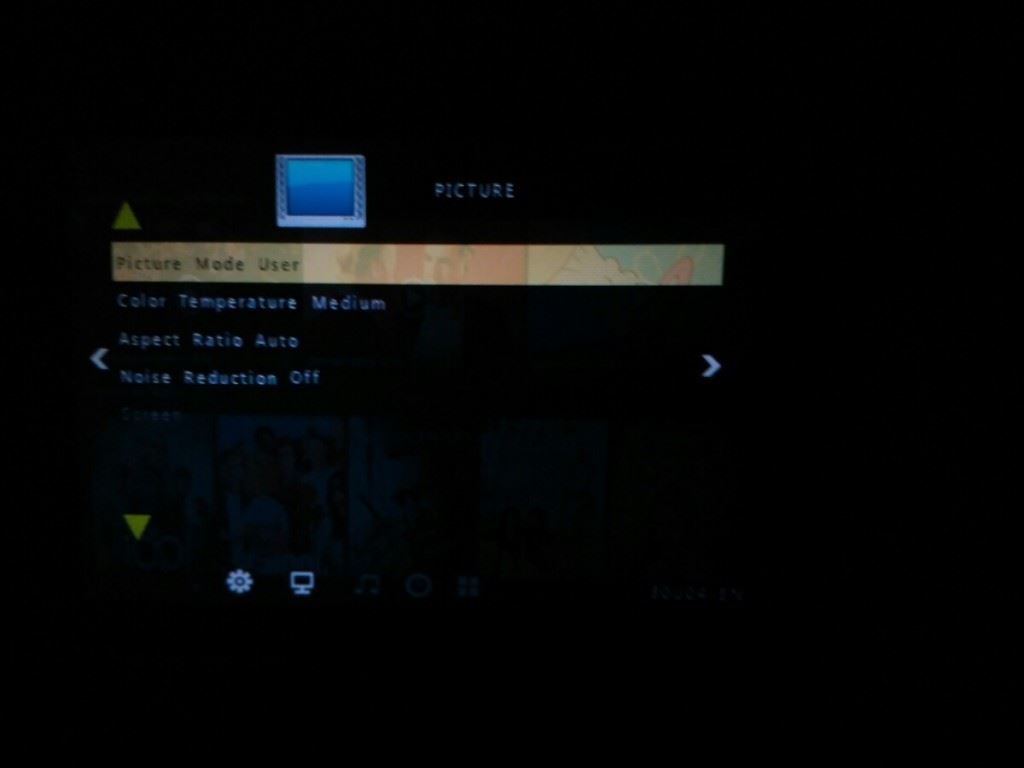 A good projector for the price. Certainly the best Chinese projector I've ever bought. Fine detail fall short, and a gamma adjustment would be perfect to enhance dark images. In General, a great product for watching a movie in "big screen" on the wall of your living room. I leave below the links to the Banggood and DealExtreme:
http://www.dx.com/p/uc30-30w-portable-mini-lcd high-definition projector-w-sd-av-vga-hdmi-micro-usb-white-329,164
http://www.banggood.com/UNIX-UC30-Led-Portable-Projector-Support-HDMI-VGA-AV-USB-for-Home-TV-p-945472.html