I removed the CD player of my computer and got an empty space. I even thought about buying another drive, but I ended up giving up because I barely use more CDs. That's when I had the idea to buy this Panel of 5 1/4 inches with temperature sensor.
He fits perfectly in the location of the CDROM and has a very nice visual. It is possible to see two temperature measurements, the time when the computer is turned on and there is still a fan speed control.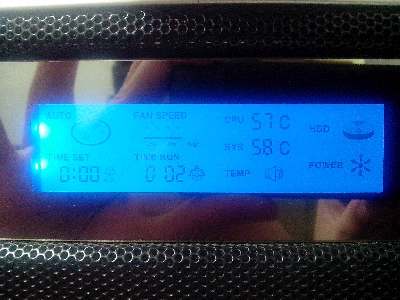 For temperature measurements work there are two sensors as shown below. In one of them there are the CPU and another indication is written SYS. You must place the sensors as close as possible to the location that you want to measure the temperature. In my case, put the CPU sensor inside the Processor heatsink, between the plates, and the SYS sensor inside the motherboard Chipset Heatsink.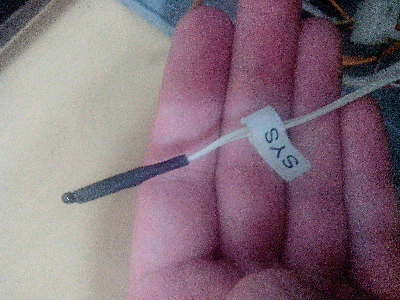 The computer is quite beautiful with glossy black finish. Look at the photo below:
I bought this on eBay, because I couldn't find any that I liked in Dealextreme. Let the eBay link below and also of a similar Panel in Dealextreme: