For those who played video games at the time that the games were 2D, this is a great gift. A pac-man and a ghost of rope!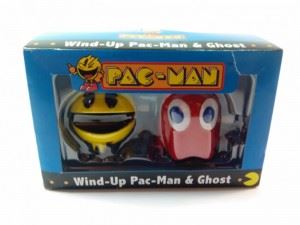 This is not a cheap Chinese knockoff, but a product licensed by Namco Bandai, the actual arcade game manufacturer.
Pac-man is well done, with two wheels and eyes very detailed.
The front wheel is mobile, What does the pac-man to move a bit randomly.
The friendly Ghost is similar, just a little bigger than the pac-man.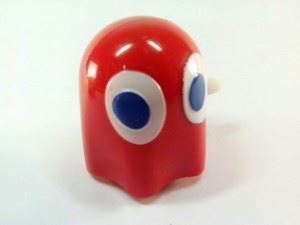 At the bottom you can see the two rear wheels and the front. When both are there's an interesting effect: are running in circles.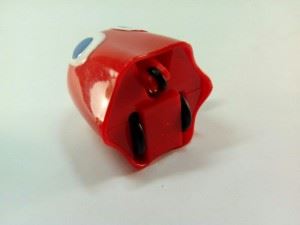 Watch this video effect in that both are running in circles:
As this is an original product is difficult to find in Chinese shops. Just found on Amazon and Ebay even. I leave the links: