Unless you have an Ipad, It's really hard to find custom covers for tablets. This is a good choice, a leather case with adjustable size.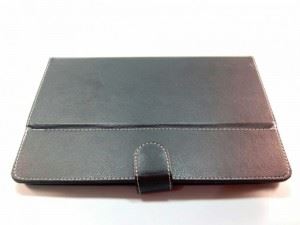 Has a good finish and resists enough to everyday life.
The clasp is magnetic. Would be nice if you could adapt that Ipad scheme to turn off when you close the cover.
On the inside we have four slots for the tablet. The cover features a velvet type material internally to not scratch the device.
The material is quite good for the price: less than 10 U.S. dollars.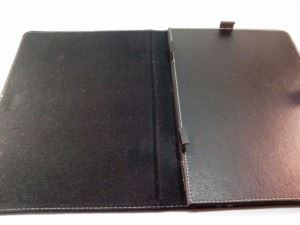 One of the fittings of the tablet is mobile and has a rubber band. So you can fit any size tablets, Since 9 until 10 inches, and from any manufacturer.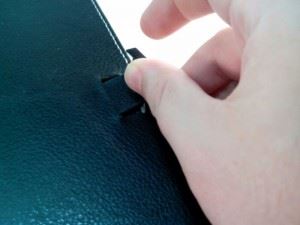 With the elastic fitting, shown on the right in the photo, at least you can hold a tablet of 8 inches. With the fully fit at most it would be possible to place without problems until a tablet of 10 inches.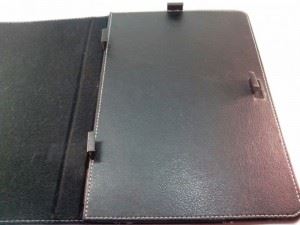 I quite liked this cover, but I stopped using it when I found, Finally, the official cover of my V972 Wave. I leave the link of this adjustable hood down there, the DealExtreme site:
http://dx.com/p/protective-pu-leather-case-for-9-7-10-tablet-black-155,898<