If you have an Ipad, There are millions of options for skins. This is not the case of Wave tablets, that are far less known. But there is a cover on to the V972, We show below:
Who knows what is written down there. Will Tablet?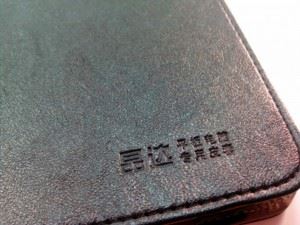 The fact is that the leather case fits perfectly to the connectors of the V972 wave. Is not a product exactly original, but the point is it works.
The V972 is 9.7 inches and strongly reminiscent of the ipad, but as the position of the buttons is different is worth to buy this specific cover.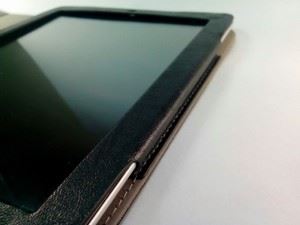 The front camera fits perfectly to a small hole on the cover.
This cover folding serves to support the tablet, as I will show in other photos.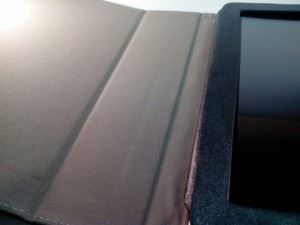 The rear camera is not very aligned, but nothing in the way of any photo.
I did not like much of the alignment of the Home and Power buttons: It's a little too much up.
If you fold the front part and fit here in the back, the cover becomes a support for using the tablet.
Here the tablet showing the splash screen of the blog using the cover support. Is close to 70 degrees, More or less.
You can also leave the support 20 degrees, facilitating the use.
See just how is the cover serving tablet support.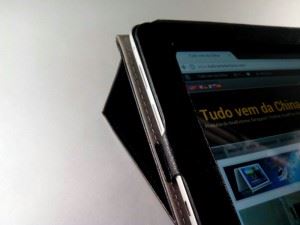 The cover is very comfortable, well synthetic leather soft and pleasant. I ended up buying this on Ebay even, and about a week later appeared selling on DealExtreme, whose link I leave down there:
http:///p/protective-pu-leather-bag-case-for-onda-v972-tablet-pc-black-188071 dx.com