Oversized products are difficult to buy in China. If you are looking for smaller toys, take a look at these links Dealextreme and Banggood. This little motorbike electric, that didn't exactly work out for my son, only buying in Brazil even.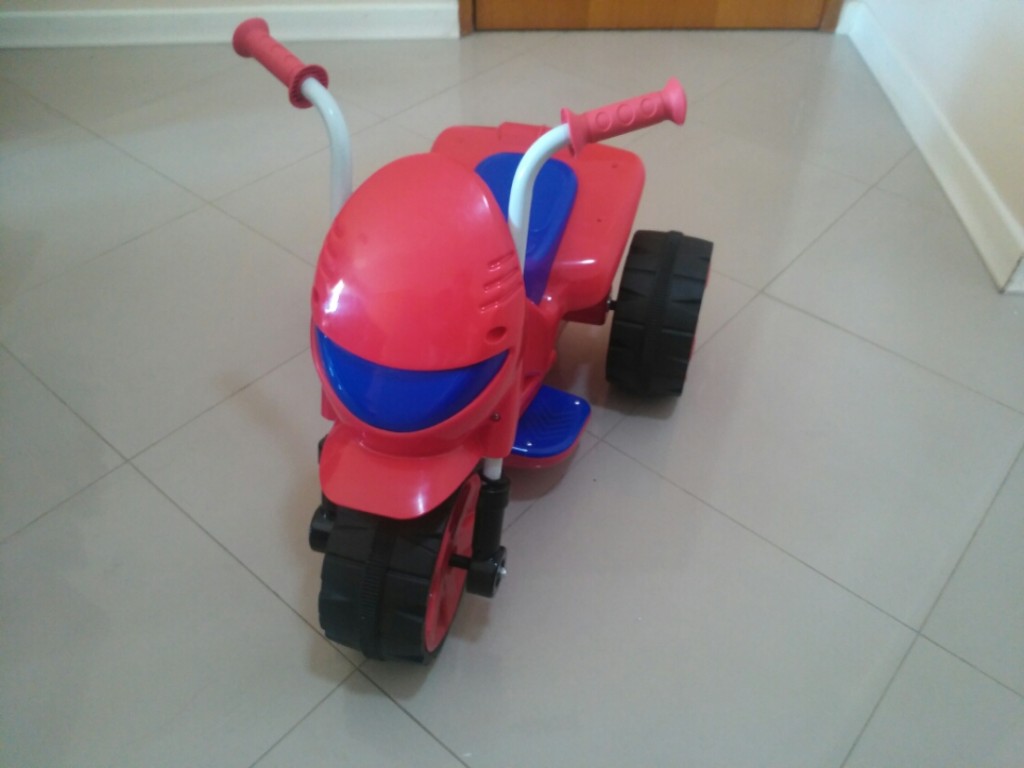 One thing is for sure the fault of the manufacturer's mounting instructions manual. A drug! Strange terms, You seem to have come out of Google translation, and almost no illustrative pictures. But I ended up getting set up.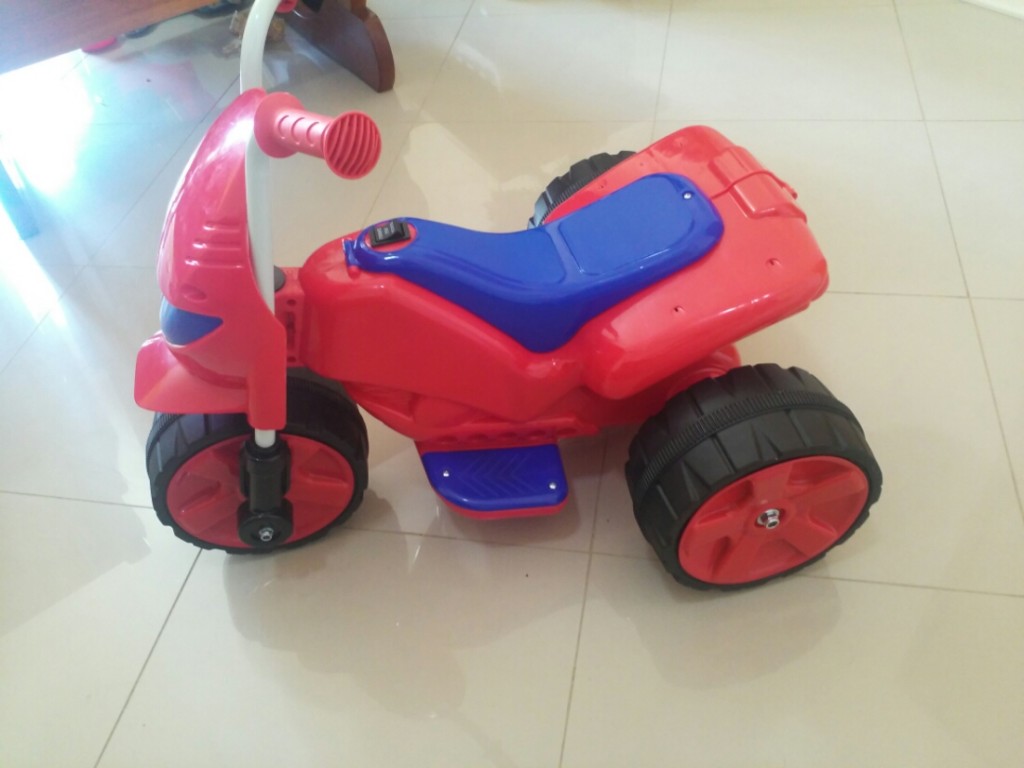 There's the bike without the blue decoration on the back. Detail for the accelerator, that's the problem.
Now the bike with the decoration in place. The Blue cap in the center of the photo battery guard, the manual says that you must connect to the circuit, Although my has been connected. I lost a lot of time trying to figure out what happened.
Only one wheel has motorization, the other just goes with. A bad thing the little motorbike is the fact the engine be stopped for rotation, IE, You can't play push, thing that the child loves to do.
See the detail of the accelerator. The big problem of this bike is the fact he's very hard, Perhaps more suitable to an older child.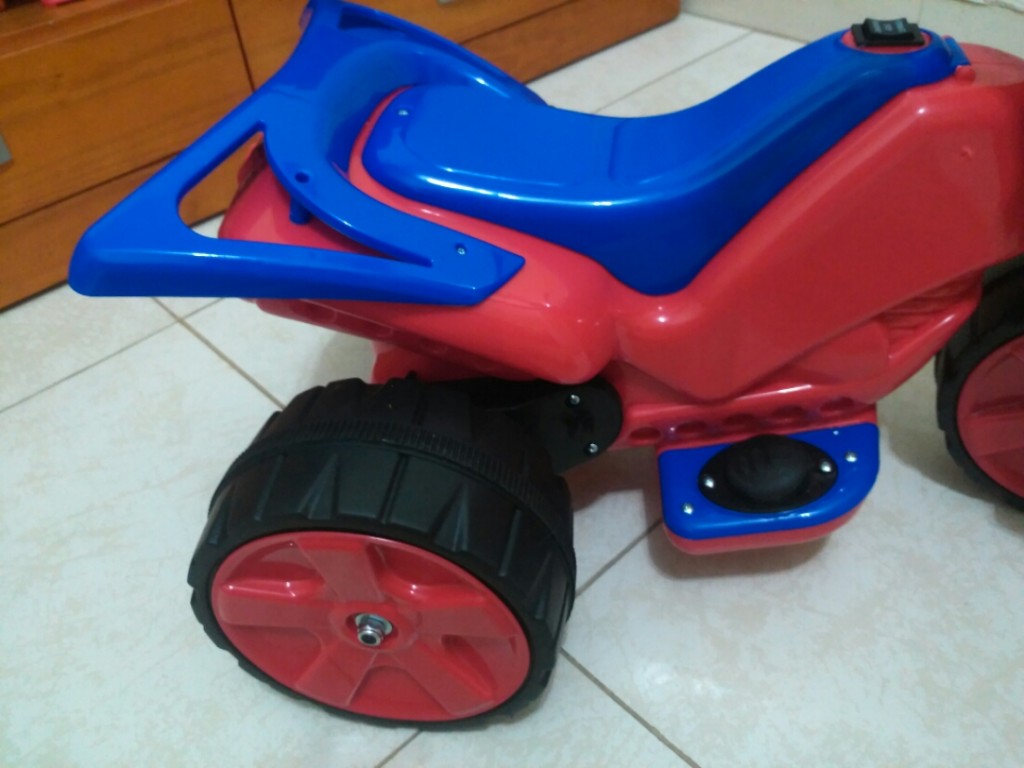 The accelerator is analog, the bike has only one forward speed and one for the back. It takes a 12:0 of loading and unloading in a couple of hours.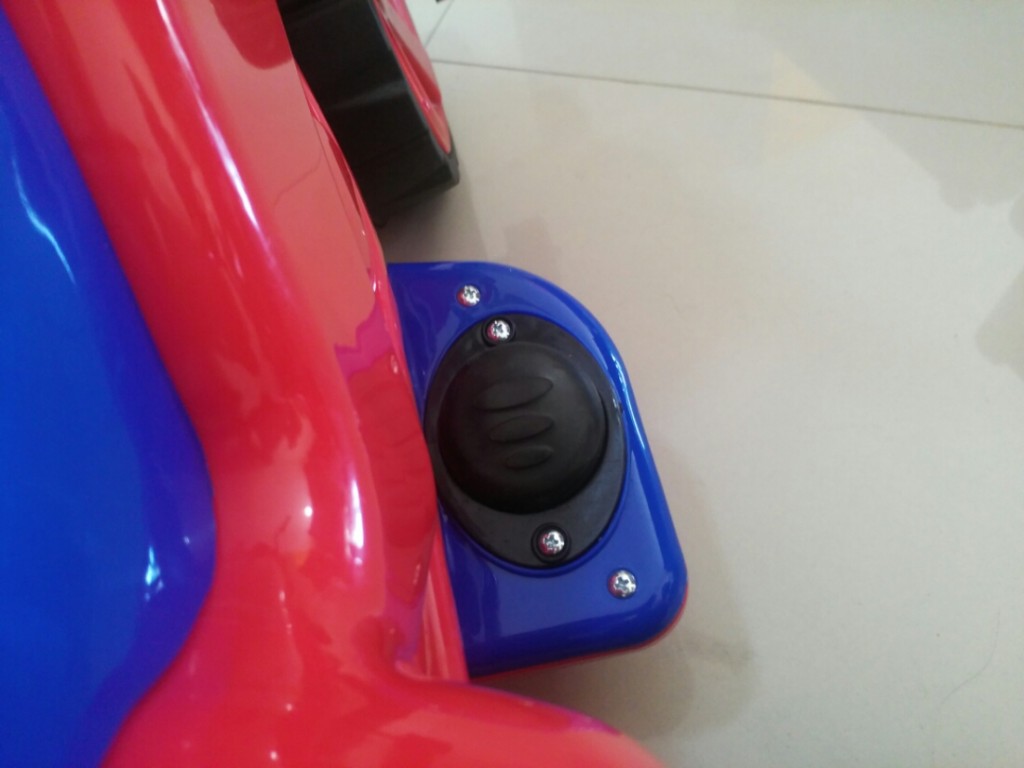 Detail to the engine locked up only to a wheel.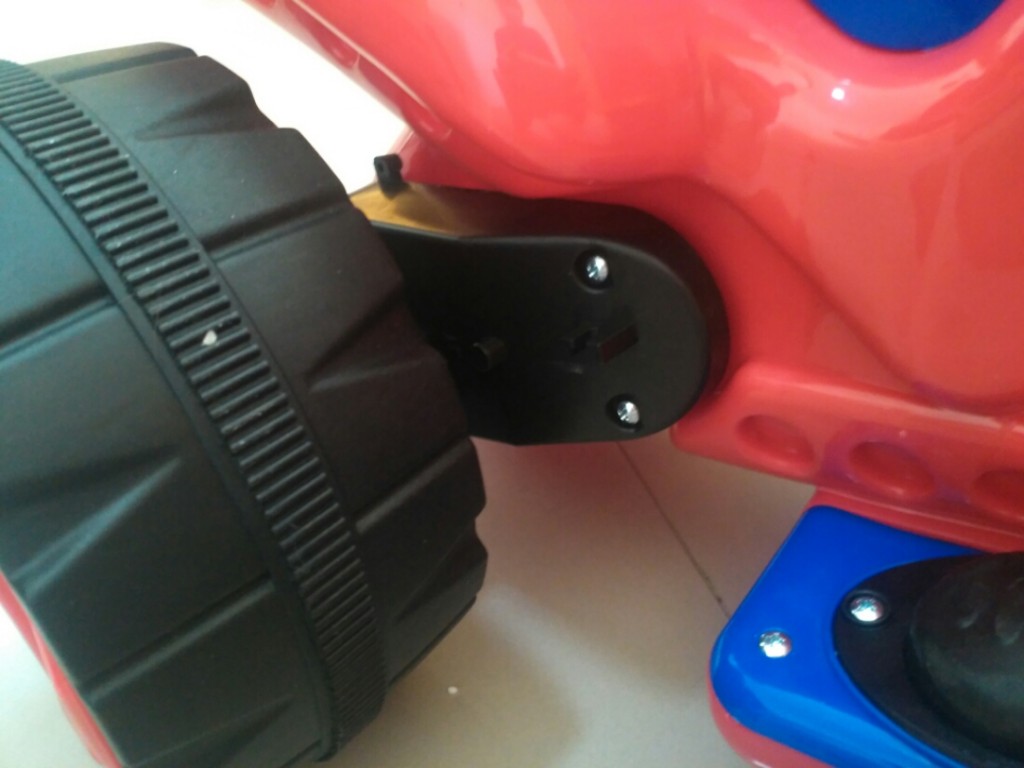 The other side of the bike has only footrest. Details for the charging connector on right of picture.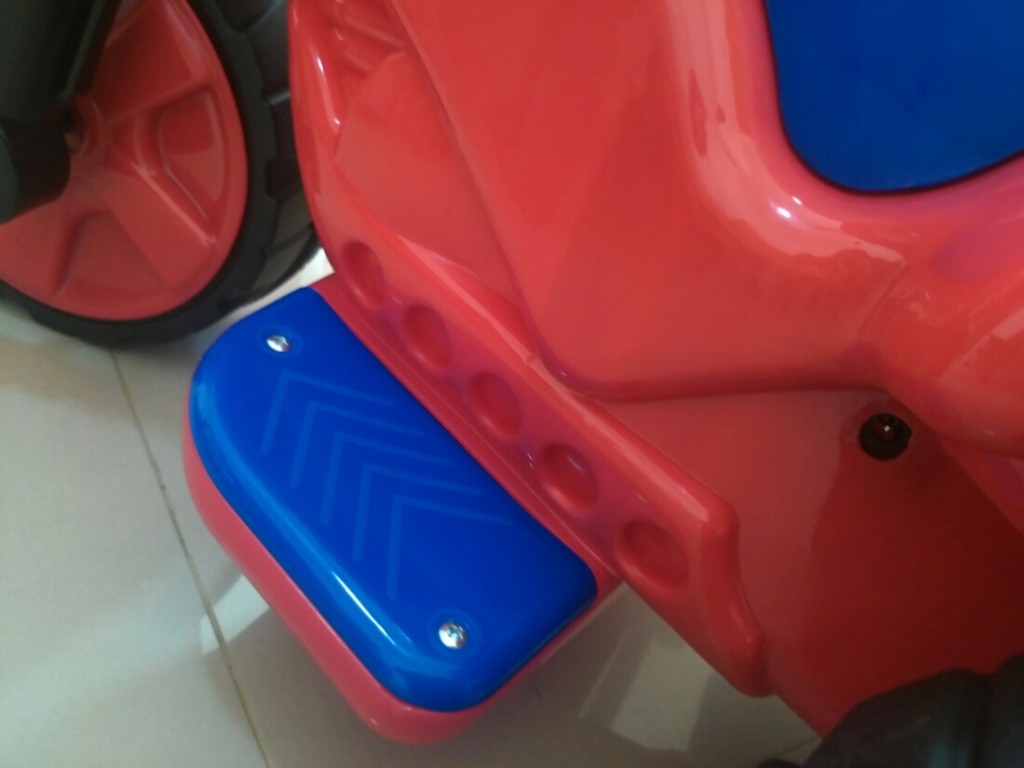 Comes with stickers and a source to recharge the bike. The source has three pins, Although nothing on the bike is metal. What nonsense!
The bike has this button on top where you choose: forward (Forward), back (Reverse) and stopped (Stop).
There's my son on top of the toy!
The problem of the bike is very simple: Although the age recommended by the manufacturer is three years, with just one year the child is with the right size to use. However, at that age, my son does not have the strength to push the accelerator. The worst is that when the child was three years old will be too big to stay on top of the little motorbike.
Even so, the toy is good and cheap. I hope my son can learn to use before it gets too big! I leave the link to the Google Shopping and also for other products for baby and kids in DealExtreme and Banggood:
This little motorbike on Google Shopping – https://www.google.com.br/shopping/product/9130284301945204327?safe=off&biw=1366&bih=643&sclient=psy-ab&q=moto+turbo+power&oq=moto+turbo+power&pbx=1&bav=on
Toys in the DX – http://www.dx.com/s/kids toys
Toys on Bangood – http://www.banggood.com/buy/Kids-toys.html