I bought this Milk Milk mixer Frother, for not using all the time the blender, especially in the night. Works very well, especially with some adaptations made.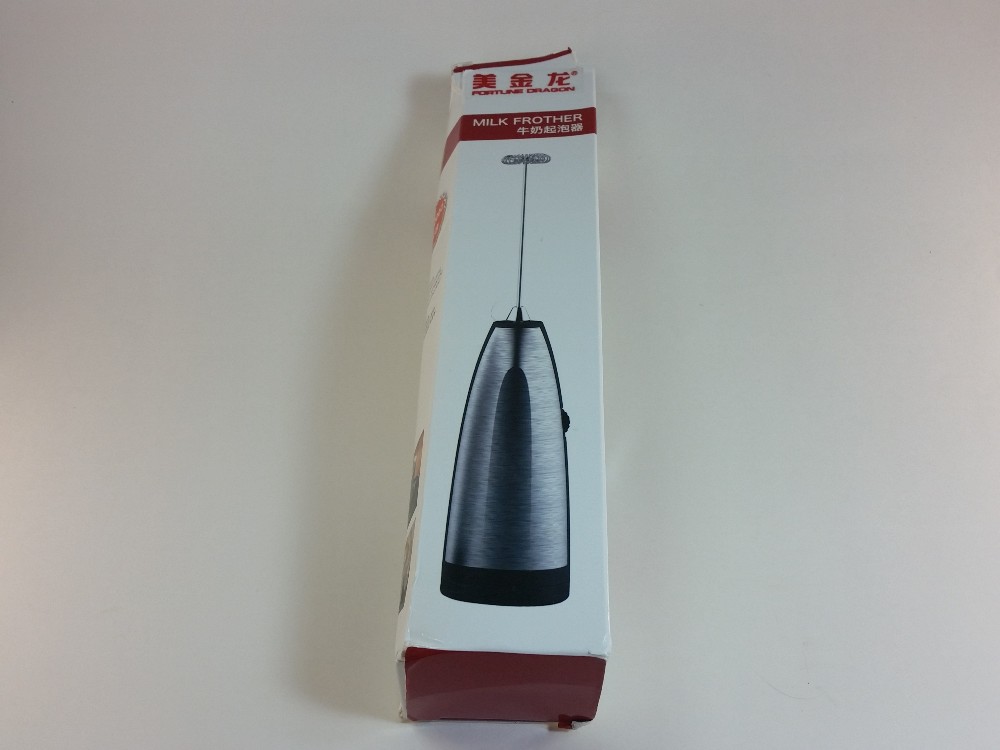 It comes with a separate rod engine, a certificate of guarantee and manual.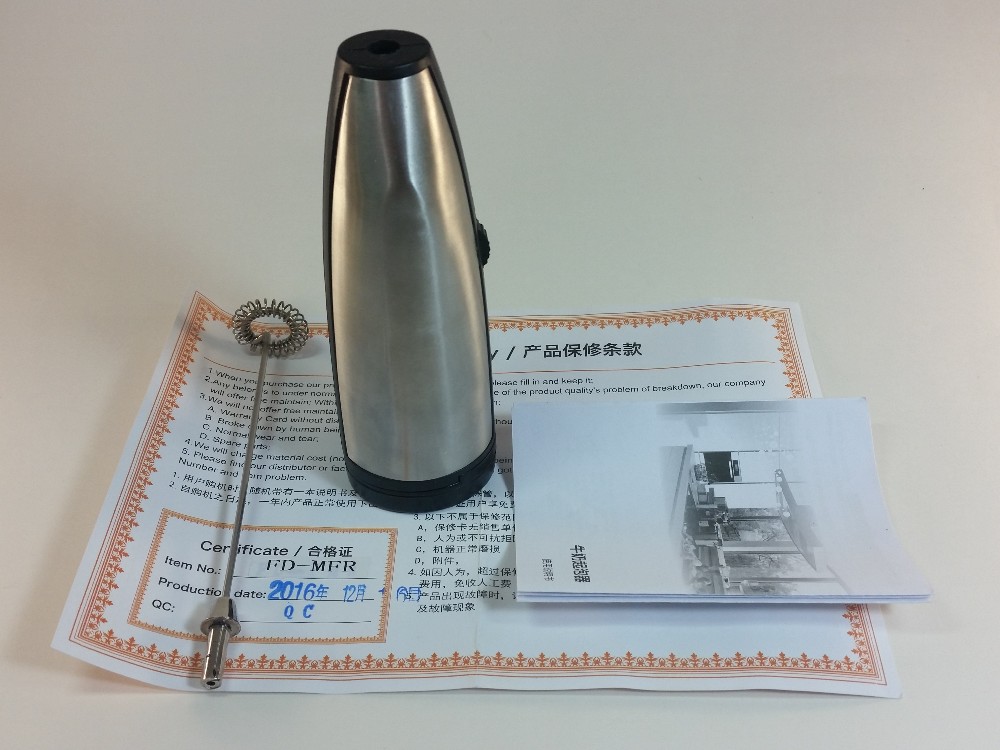 simply snap, put the batteries and works!
The part that mixes milk has this format creates a foam and is much more tasty. especially chocolate drinks.
There is a power button off which also controls the speed. I generally always use maximum.
To slightly increase the power of the mixer I use a battery of 3.7V 16650 Li-ion (Green) along with a dummy battery 0V (Yellow). More on these batteries Li-ion batteries and dummy this article.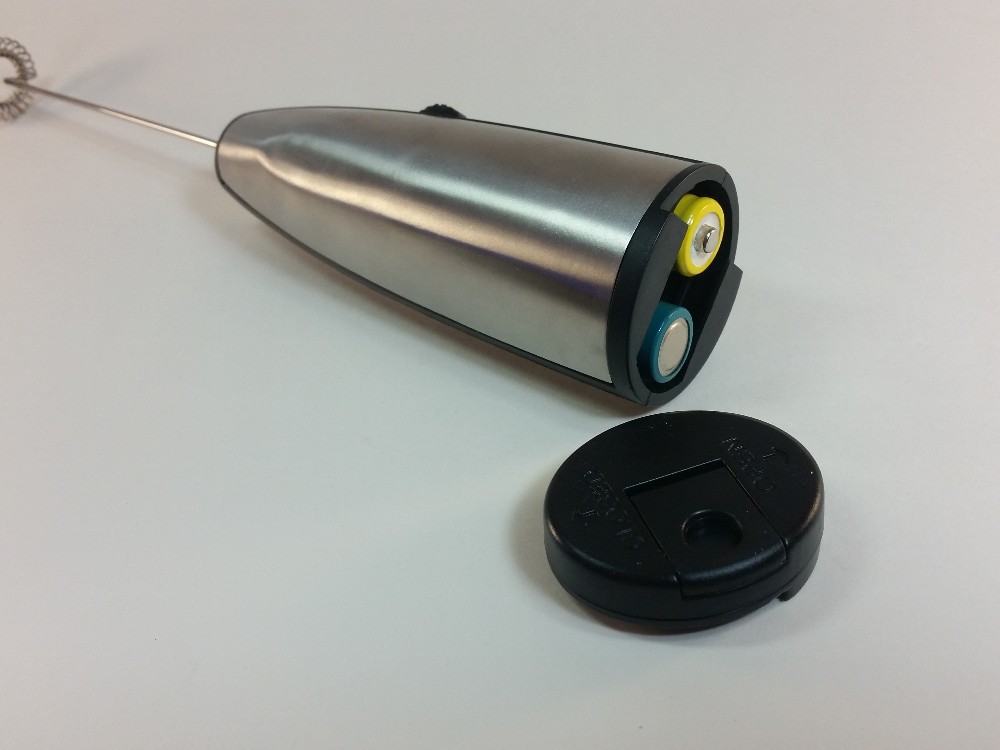 See the video I made showing the operation of the mixer:
I really liked the product. It works well and mixing milk powder and chocolate quickly and without dirt. I leave below link to the product: