This WiFi repeater COMFAST CF-WR302F It is very simple and has two antennas and easy setup. Perfect for setting up and leave everything working in an instant.
Inside the package we have the repeater, an Ethernet cable and a few small manual.
There's the repeater. Nothing different. An Ethernet jack for use as a client or as WiFi AP. To use as a repeater does not need.
He has taken American model, but no problem because it also sells the European model that fits in Brazil. I have a lot of adapters.
The two antennas facilitate signal distribution!
Plugged in there are three LEDs that indicate connection to WiFi, power e Ethernet.
To make the first configuration is easier to use a notebook and connect to WiFi standard. The configuration screen is accessible via address 192.168.10.1. You can see below that is easy to pick mode AP, repeater and router.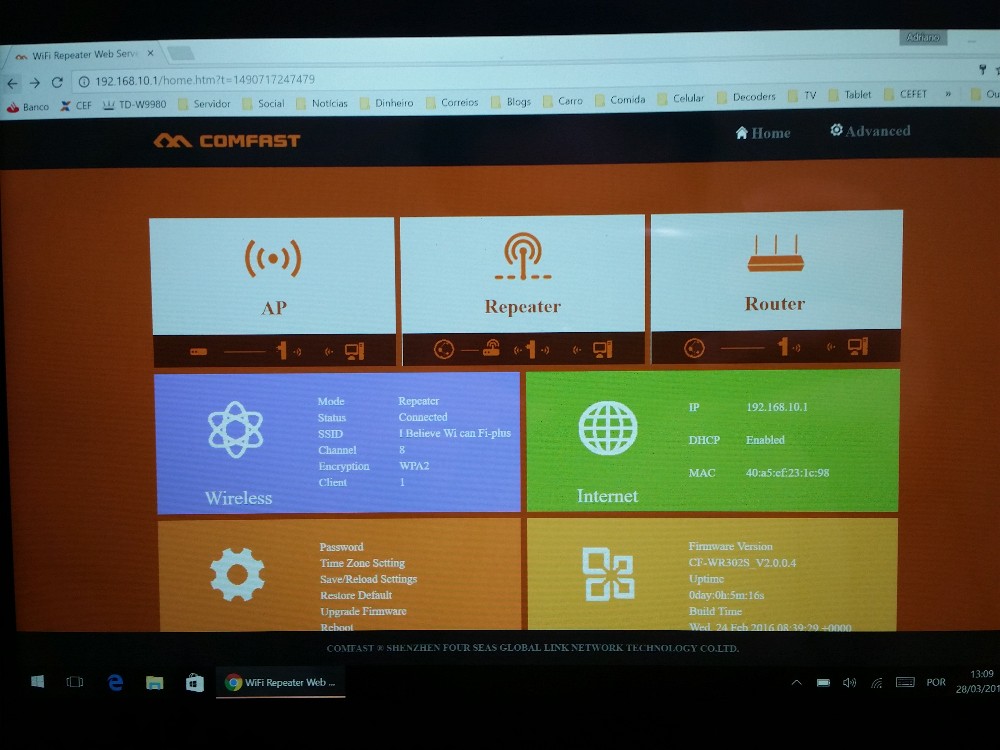 The WiFi configuration is simple: If you want it already start repeating your home WiFi simply press the WPS button on your main router and the WPS button on this comfast repeater (next to the Ethernet connector). Like this, WiFi network is already set to repeat its main.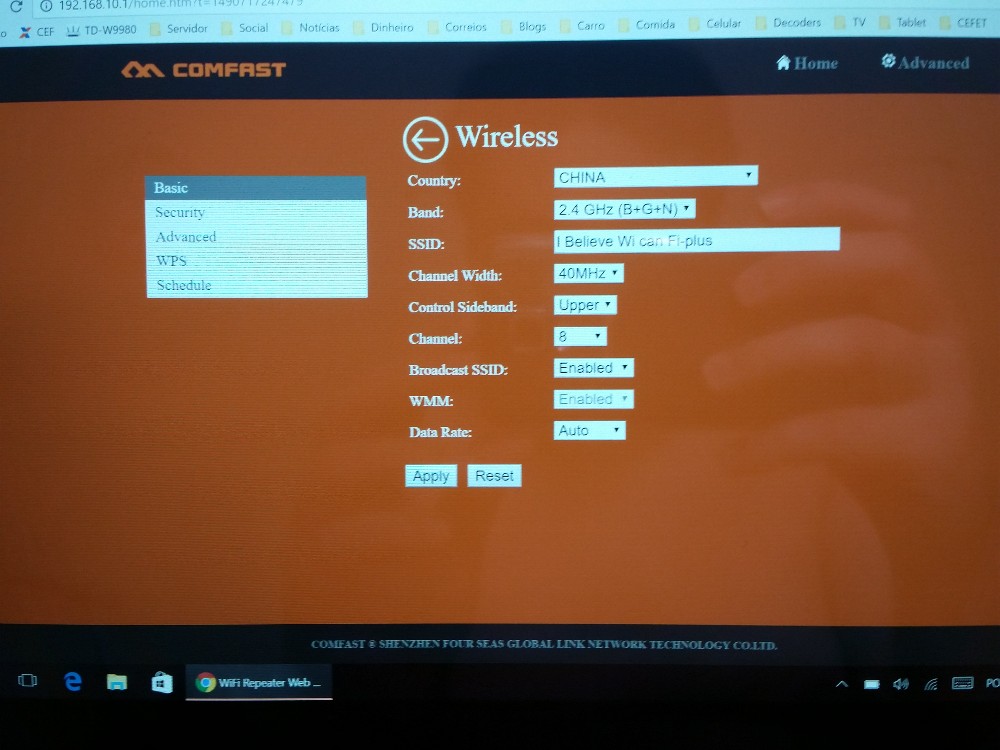 But if you want to change or do not have access WPS, You can choose the network on the screen below: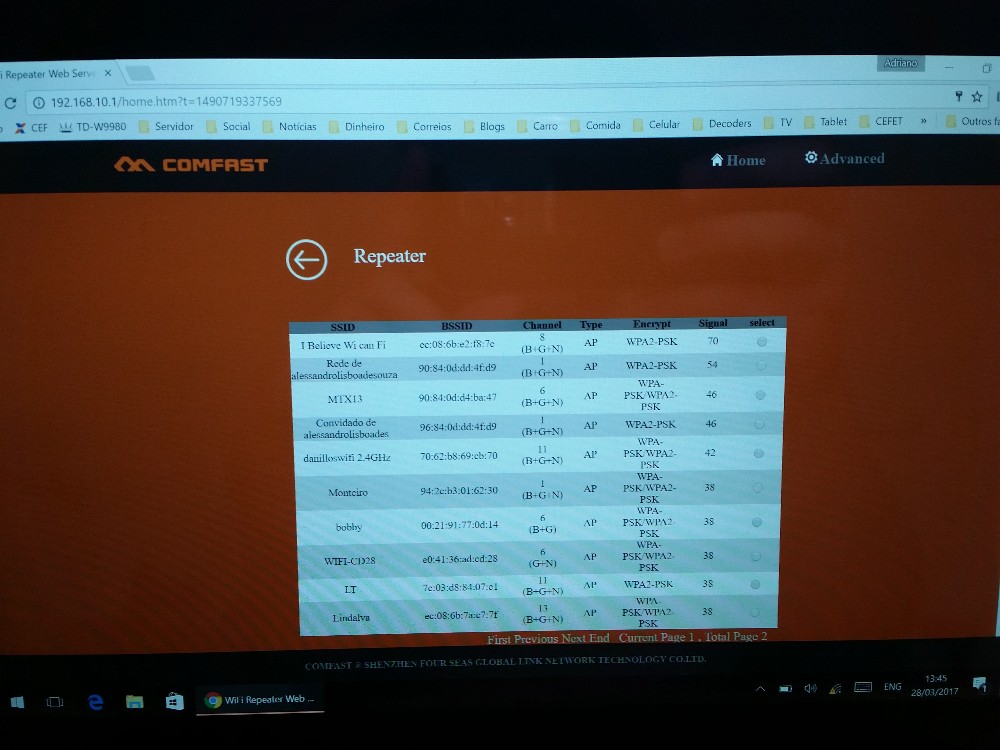 This repeater's DDNS option, although only for some specific servers. The DDNS service is essential if you want to access files from your network from an external address, or camera WiFi for example.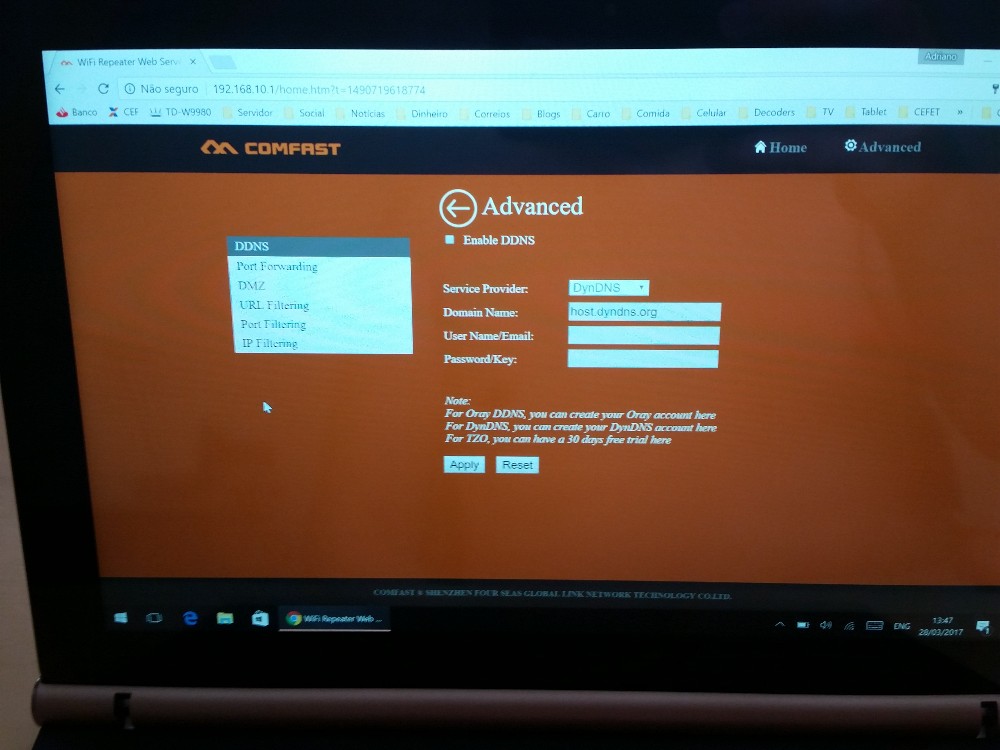 See the video I made showing how to configure:
A simple repeater, powerful, very cheap and easy to set. I leave the link below for those who want to buy:
http://www.dx.com/p/comfast-cf-wr302s-professional-wi-fi-booster-signal-amplifier-ap-repeater-w-wps-function-394280