My new phone Jiayu G3 I haven't even got here in Brazil and the Chinese already has the date for the launch of a more modern model, the Jiayu G4, that should be in stocks in shops 15 March 2013.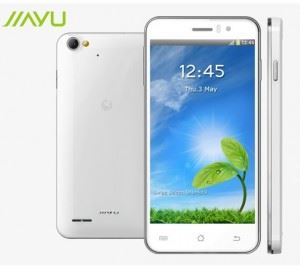 But of course those are just promises. The predecessor G3 still faces a serious problem of stock and only near the end of 2012 is that users were able to buy it without going into big waiting lists. The announcement of the launch of the G4 was really a big surprise coming from a manufacturer that is barely able to meet the requests of most Grand Lodges.

G4 's specifications are not as fantastic as the G3 release season, but the price is as good as. The manufacturer is also thinking about the low-cost market and will launch the G4 in two models: a simpler called "Basic" with more modest hardware and design thinner and other "Advanced" to fill the eyes of fans.
The G4 "Advanced" have Quad Core processor, 2GB RAM, 32GB of flash memory for videos and music (and a lot more!), rear camera 13Mpixels, 3Mpixels and front of screen 4.7 inches, 0.2 inch greater than the G3.
The version "Basic" the G4 also have the Quad Core CPU but only 1 GB of RAM, 4GB of flash memory and a battery of only 1800mAh, what allows you to be quite thinner than the G3 and the G4 "Advanced" (that comes with the traditional 3000mAh battery). The photo below shows the model "Basic" (White) upon model "Advanced" (Black).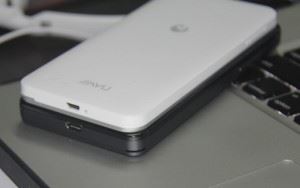 In relation to the G3 changes are: the processor became quad core (It was dual core on G3), the memory becomes 2 GB on the model "Advanced" (It was 1 GB on G3), the screen is 4.7 inches (was 4.5 on G3) and the camera is 13Mpixels (It was 8Mpixels on G3).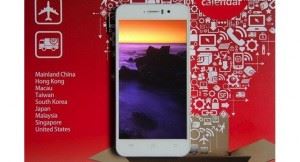 The model "Basic" the G4 arrives on the market at the same price of the G3, about $ 200, While the "Advanced" comes out just over 250 U.S. dollars. Both come with the Android Jelly Bean 4.1, What's better than the G3 that still runs the ICS.
But will the release of the G4 will actually occur in March 2013? When the G3 was "officially" released took about 3 to 4 months for which someone could buy it directly without waiting lines. A good estimate is that the G4 will be available for sale without stock problems only near the end of this year. Who knows until then do not throw the G5?
Anyone who wants to buy the pre-release version, the store promises to send from 15 March 2013, You can follow the links below, for versions "Basic" and "Advanced".
Advanced – http://www.pandawill.com/jiayu-g4-advanced-smart-phone-mtk6589-quad-core-2g-32g-47-inch-hd-ips-retina-screen-android-41-13mp-camera-gyroscope-p71208.html
Basic – http://www.pandawill.com/jiayu-g4-basic-smart-phone-mtk6589-quad-core-1g-ram-47-inch-hd-ips-retina-screen-android-41-13mp-camera-gyroscope-p71207.html