Netflix is different in each country, IE, There are series and movies not available in Brazil but which may be assisted in the USA. A way to watch videos of other parts of Netflix is to use the paid service unlocator. Although not as fast or reliable, There is a free option for users of Chrome and Android applications. The Hola Free VPN APP.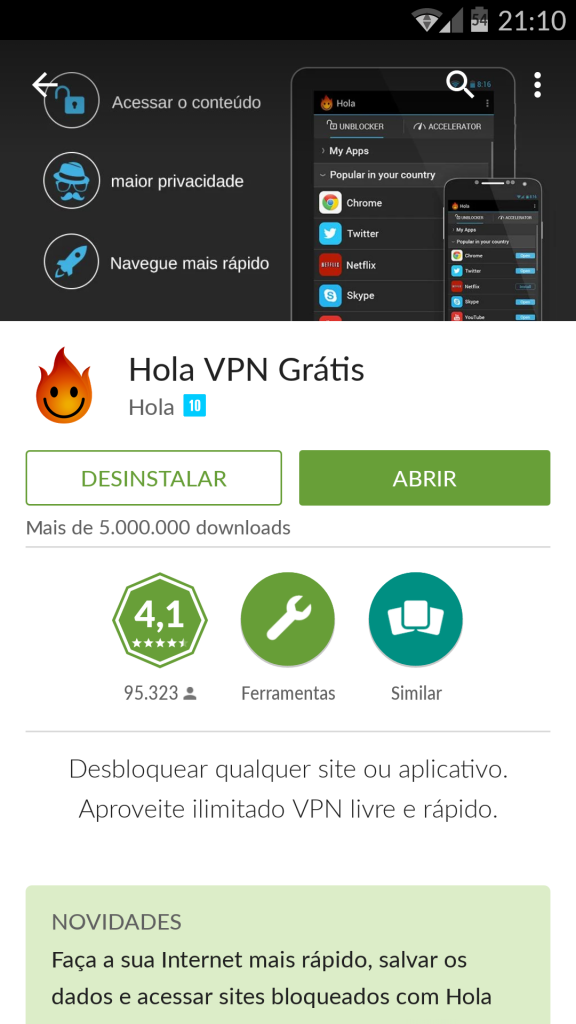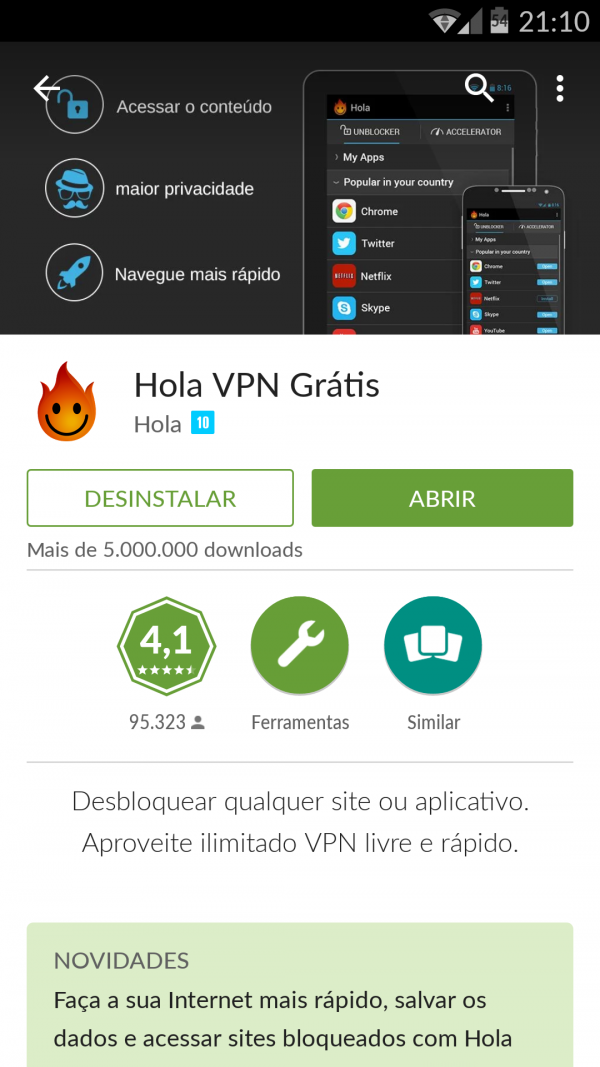 Once installed the application creates a VPN network that modifies the location of your mobile data network. The applications do you think you are in another country! Below is the list of applications compatible with the Hola.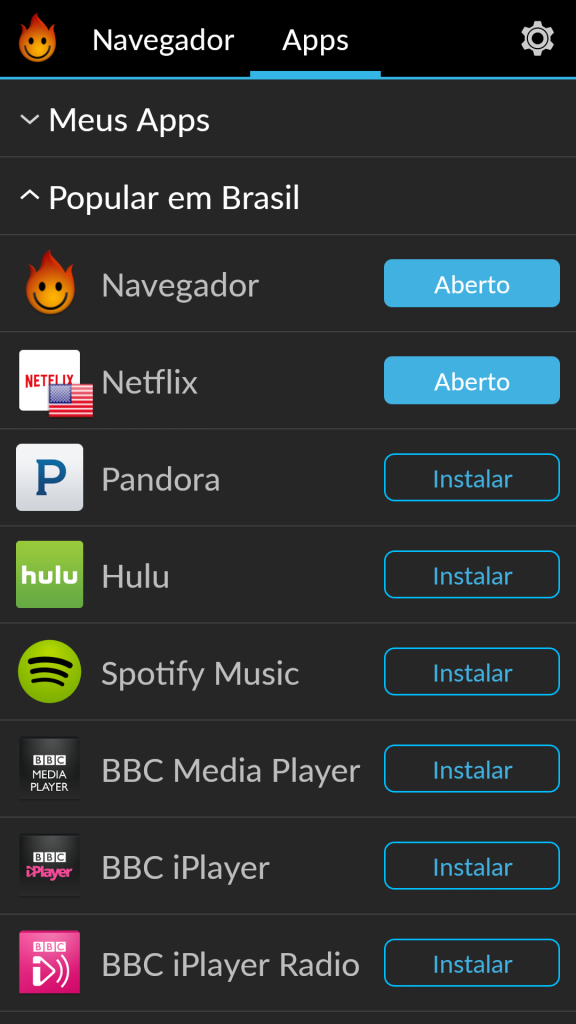 The APP also lists the applications that can be opened using the HOLA.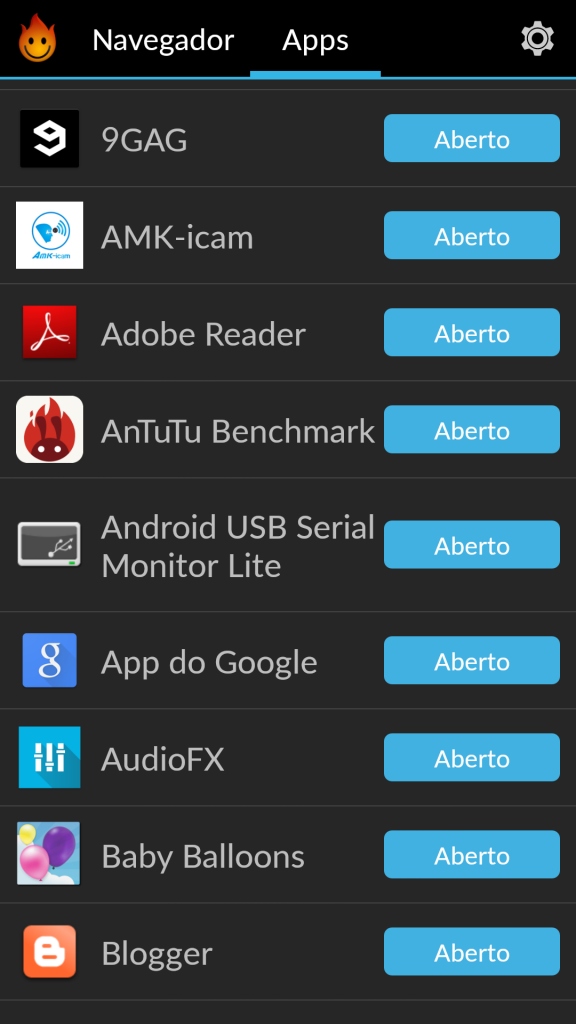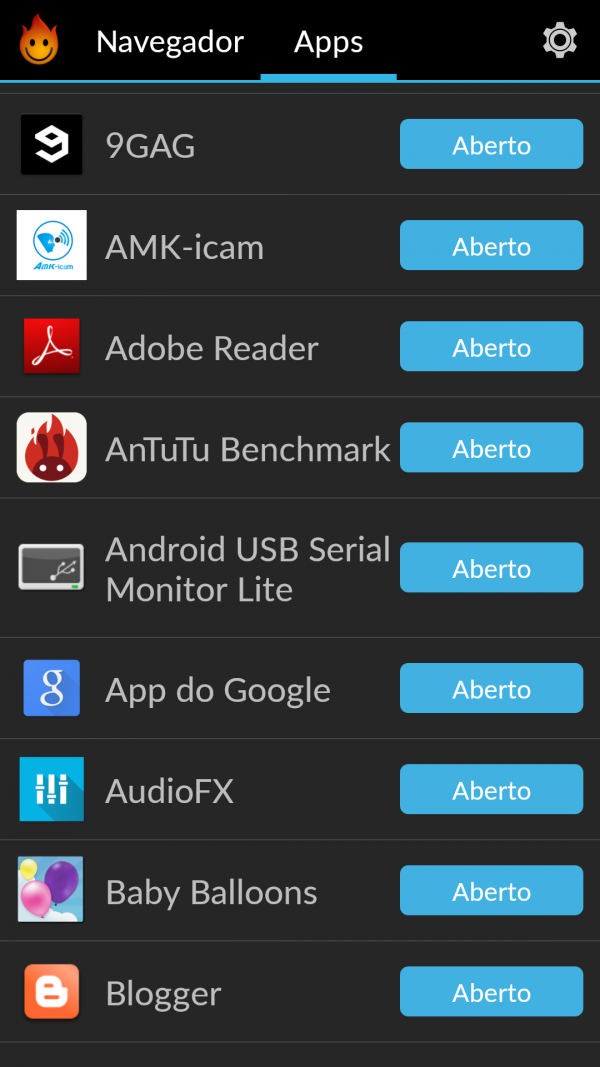 There is also a browser. All that typing in this browser will have the same treatment from a cell phone in us territory. Google has different answers!
You can also select other country!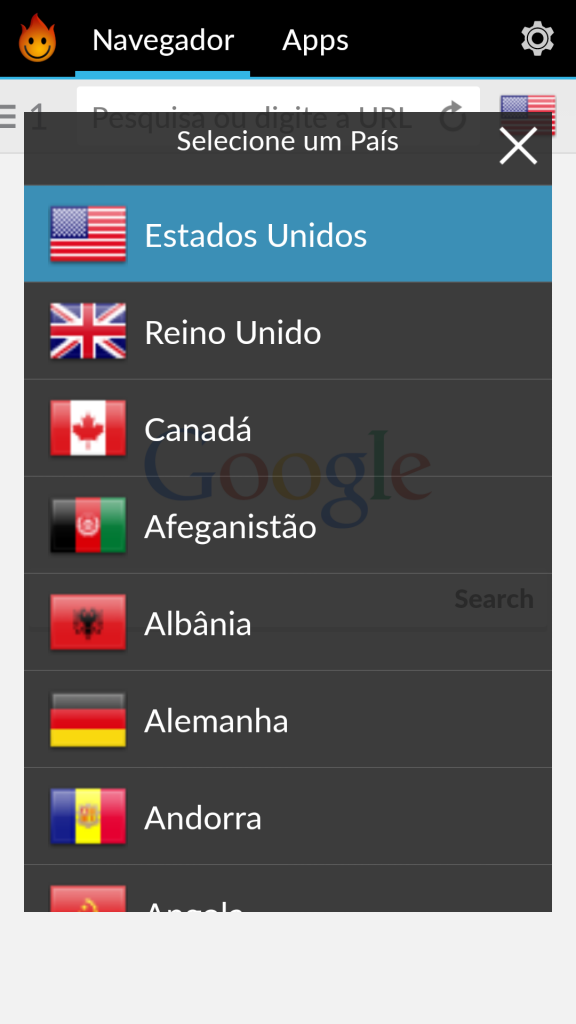 When you open an application through the Hola appears this message.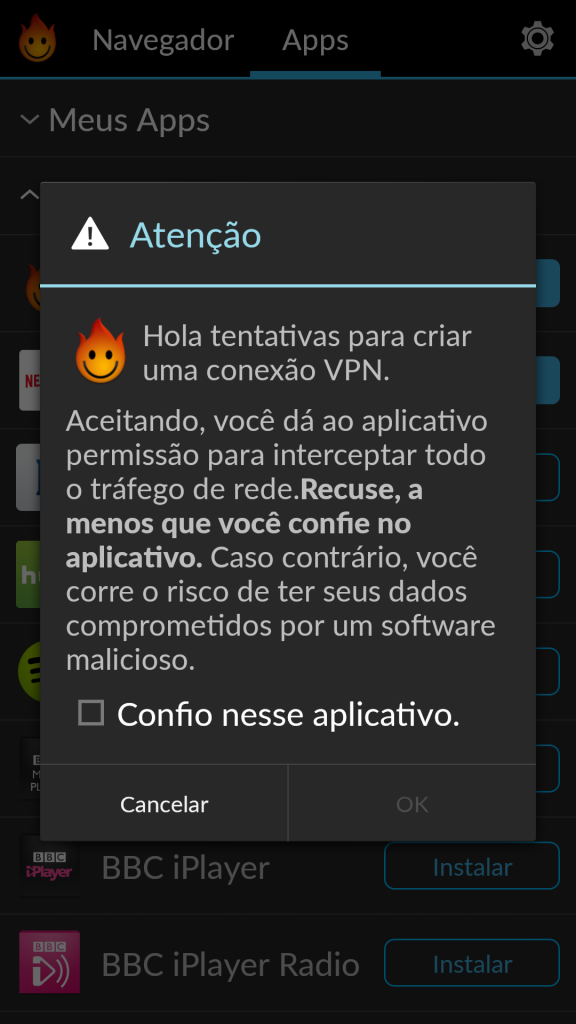 Now I'm opening the Netflix APP using the Hola. Appears this message "using from $ ".
See that I'm watching the show That