I found this fantastic source with 8 USBs each of 3.5A with an overall 8A. Can you carry a lot of phones and tablets in addition to showing on the display the voltage and charging current individually for each USB.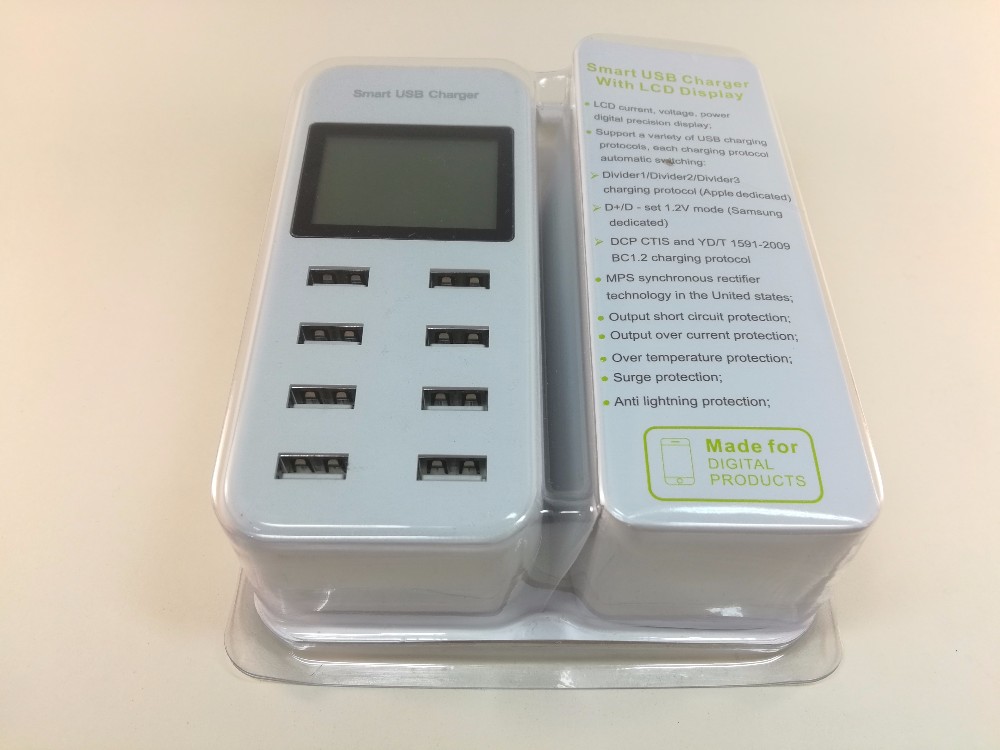 Come the source and the AC cord.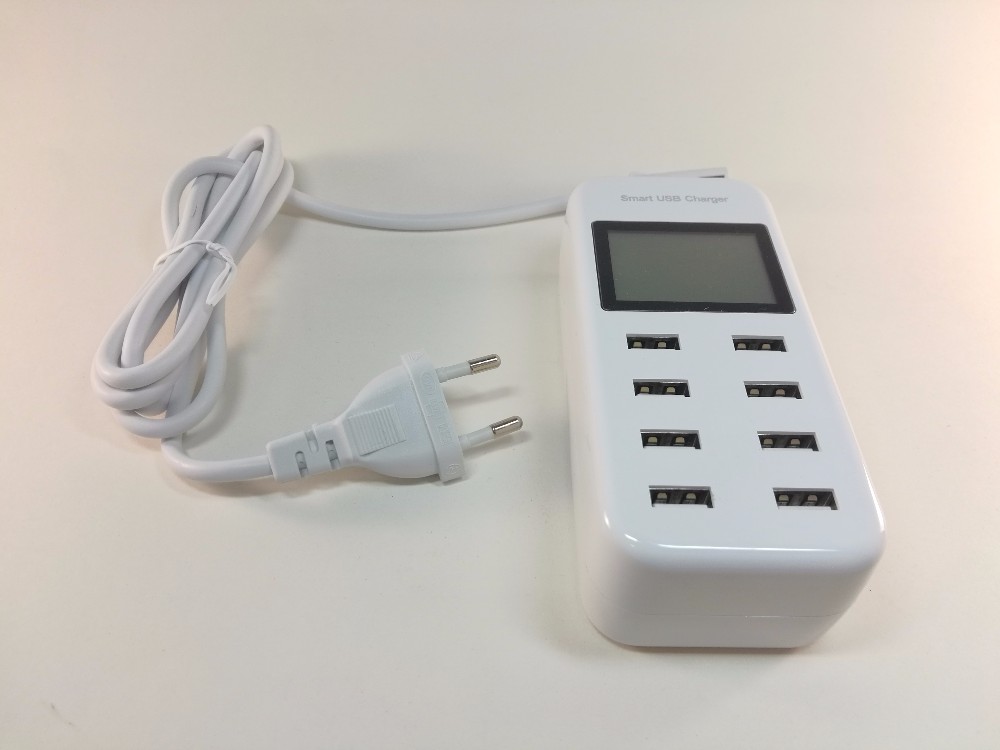 There's the device with your 8 USBs.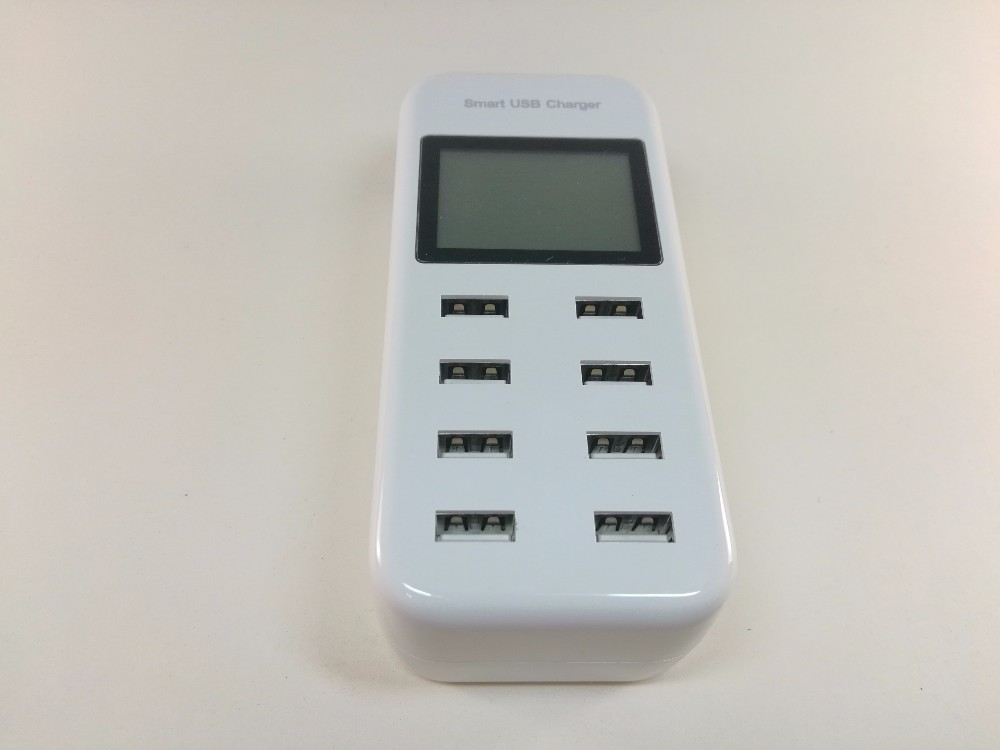 On connectionless and only shows the voltage and 0 The on all USBs.
When connecting any device begins to show the current.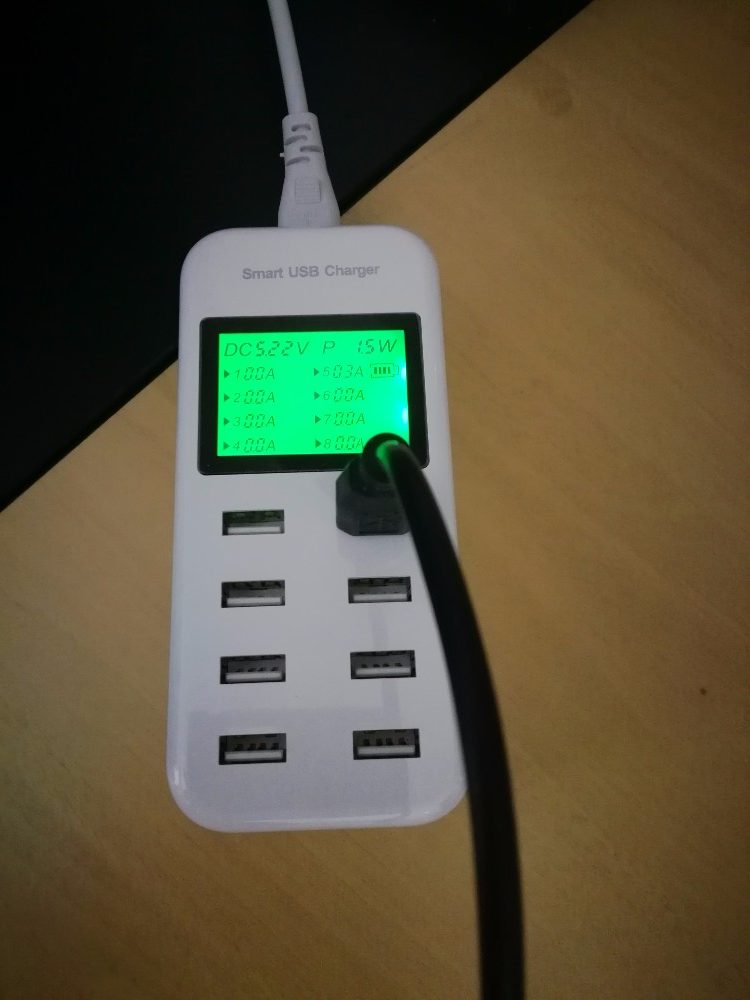 Below is a 9.3W indication in three USB ports.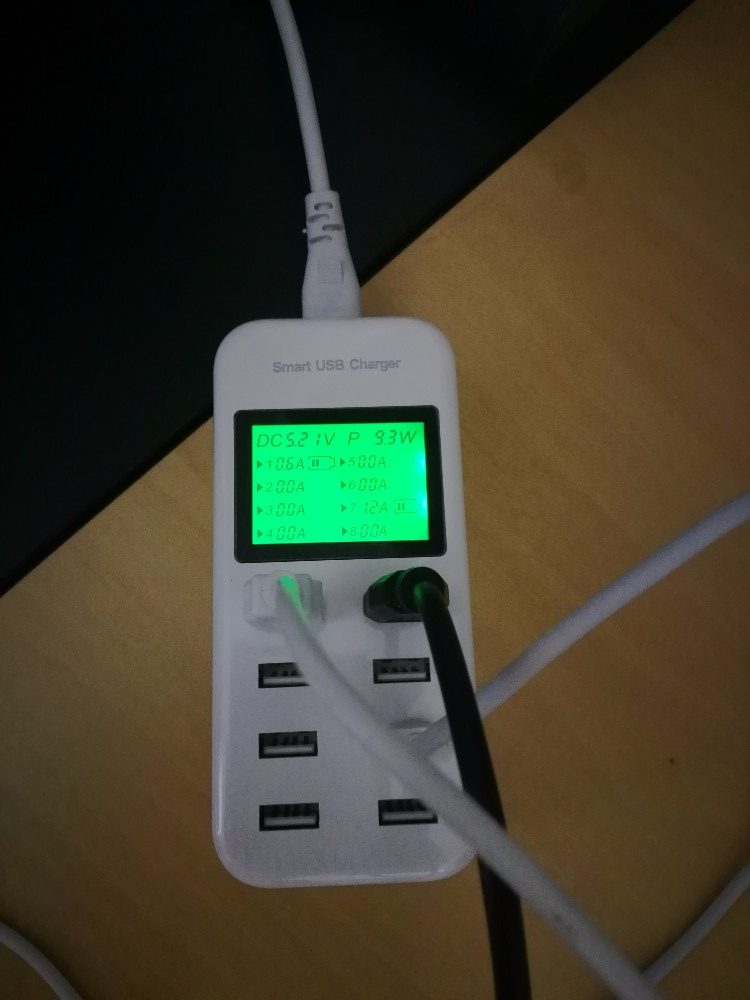 The display is a little hard to read, but the source is very good and barely heats up. I carried everything I put: three tablets and two phones! Worked great. It has no indication that works with fastcharging (higher voltage), IE, what the manufacturer "meant" It is that the load is good, not ultra fast. I leave here the link to the banggood:
HTTPS://www.banggood.com/Universal-3_5A-8-Port-USB-LCD-Screen-Display-Power-Fast-Charging-Smart-Charger-for-Samsung-Xiaomi-6-p-1156321.html