I bought this camera for PS4 in Paraguay because it was very cheap considering be original Sony, only 45 U.S. dollars. To this day I haven't thrown anything special for her, but as I couldn't find her in China, It was a good opportunity to acquire it during my trip.
Despite this, There are many accessories for PS4 in DealExtreme. I'm watching This camera support for PS4 and in this other.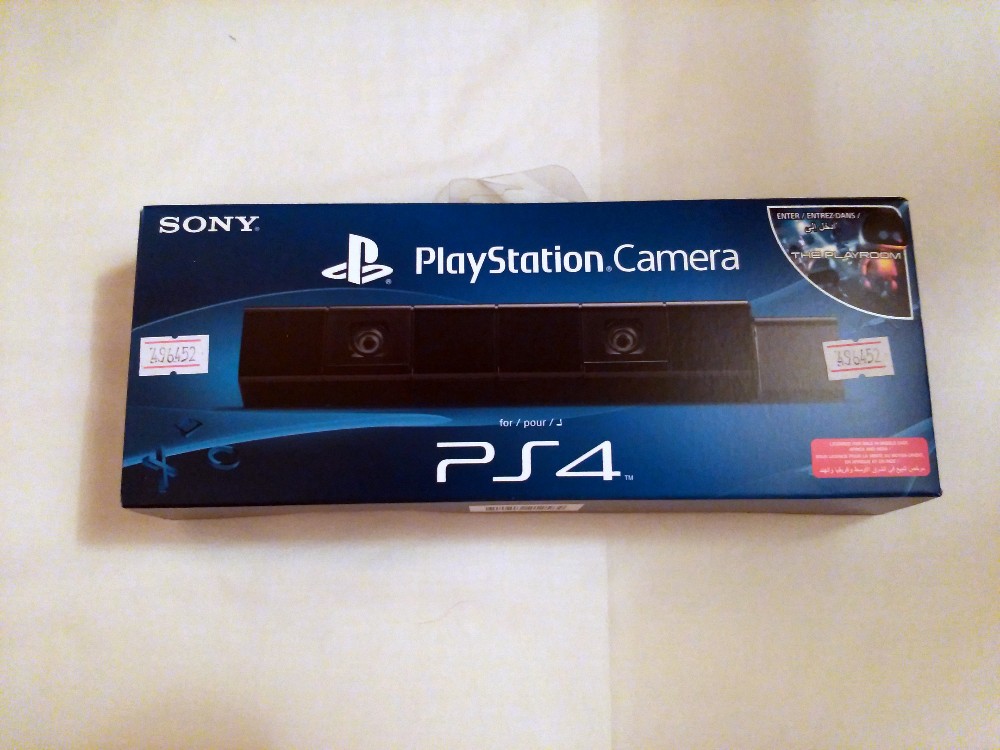 The camera is, actually, a double image and movement sensor . I'm waiting for good games to test it better.
Comes with manual and with an adhesive to attach to the table.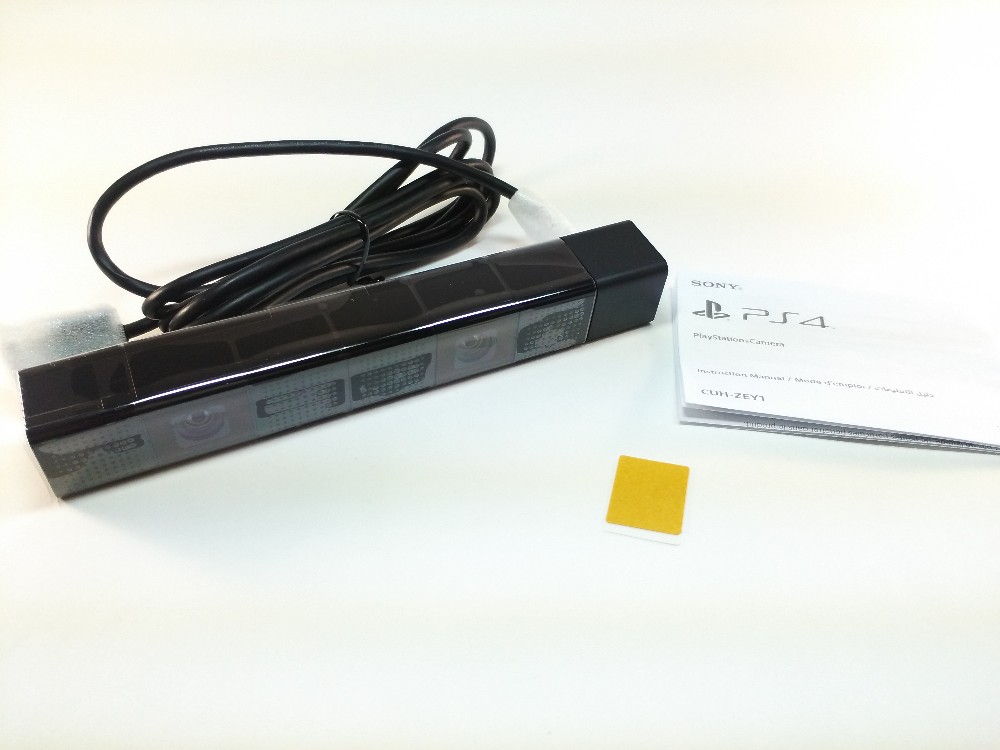 Here is the detail of the two cameras, with microphone and sensors.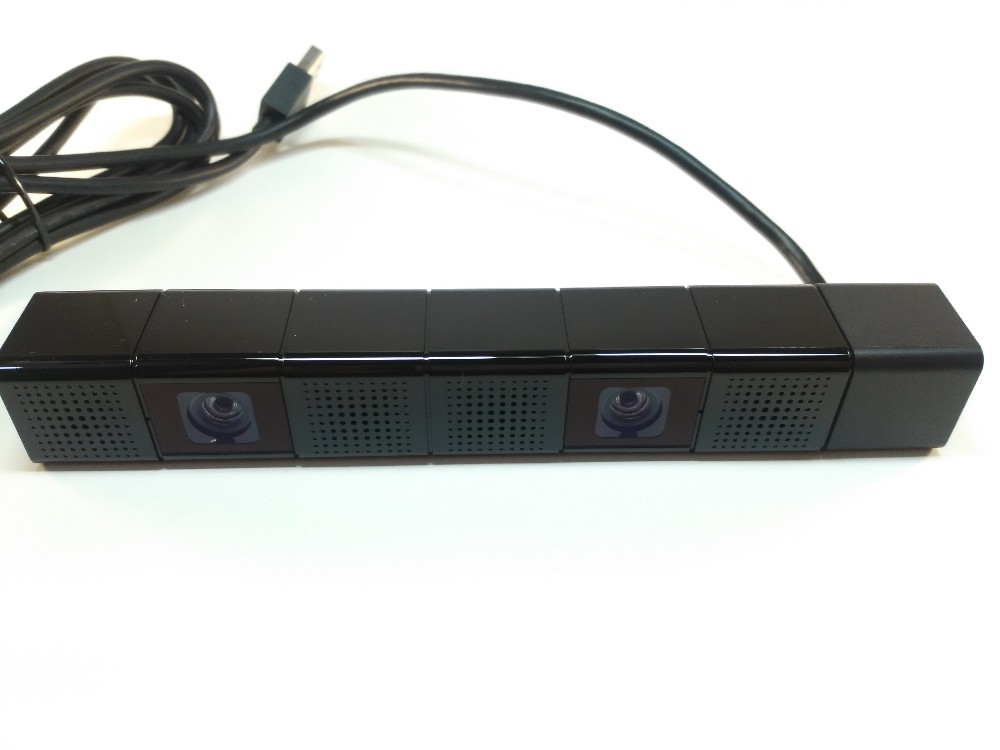 Original SONY!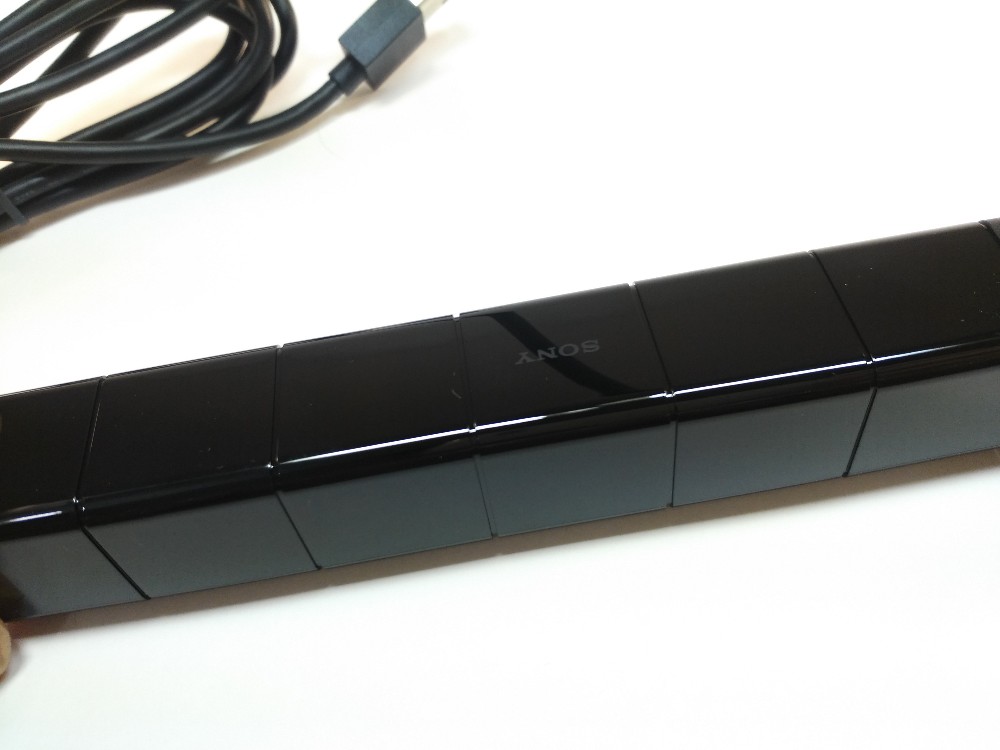 The connector is well weird: resembles a flat on bottom side USB. Fits only on the back of the PS4.
My only test was register my face to Login to the PS4. Just show your face to the camera and the control that you want to use, How do I make this picture.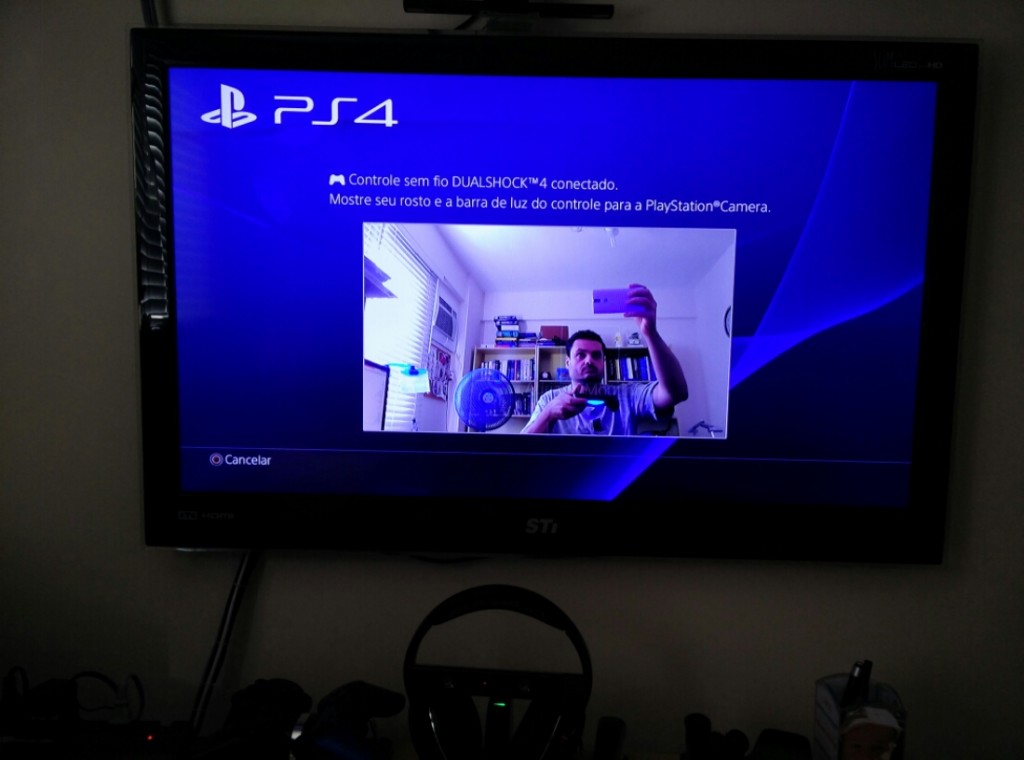 As I haven't played any games, not sure if this camera is as good as the Xbox Kinect sensor. I hope so! Any suggestions of games?
I leave below links to the Google Shopping, to the Amazon and to two camera brackets found in DealExtreme:
Google Shopping – HTTPS://www.google.com.br/webhp?SourceID = chrome-instant&ion = 1&espv = 2&IE = UTF-8 # q = ps4 camera
Amazon – http://www.amazon.com/gp/product/B00BGAA3S2/ref=as_li_tl?ie=UTF8&camp=211189&creative=373489&creativeASIN=B00BGAA3S2&link_code=as3&tag=tudo04-20&linkId=SQ5GQ3VSFDEV5CZJ
Support for PS4 – http://www.dx.com/p/adjustable-tv-clip-mount-holder-stand-for-playstation-ps4-camera-black-355449
Support for PS4 – http://www.dx.com/p/mini-rotary-camera-tv-stand-for-ps4-black-307581