I bought this Bluetooth sound box Paraguay, Although there are many options of bluetooth speakers in China, I thought the template quite different and interesting. If you want to meet other models enjoy and take a look at Search AllChinese system of TudoVemdaChina looking for BlueTooth Speaker.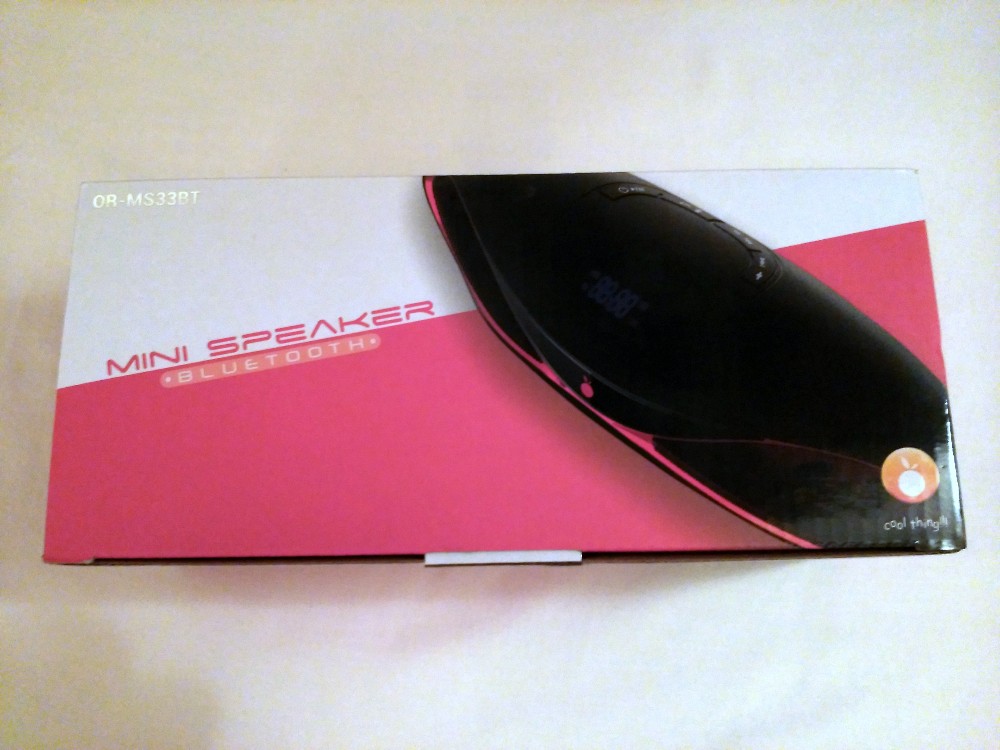 Below the specifications!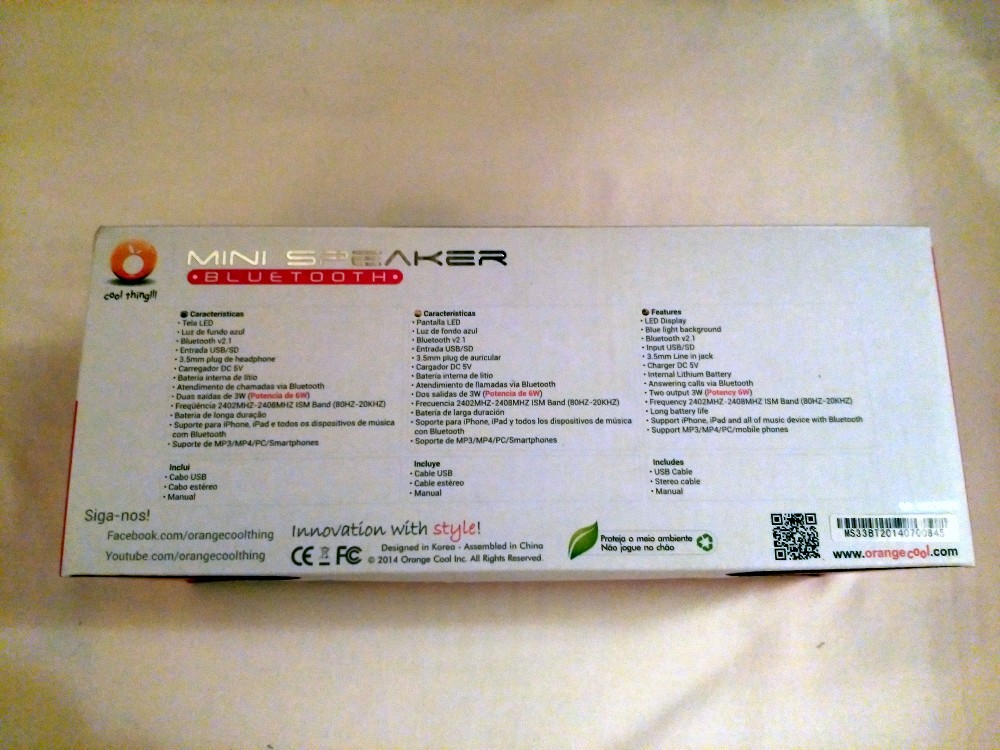 Comes with the Portuguese manual and warranty certificate.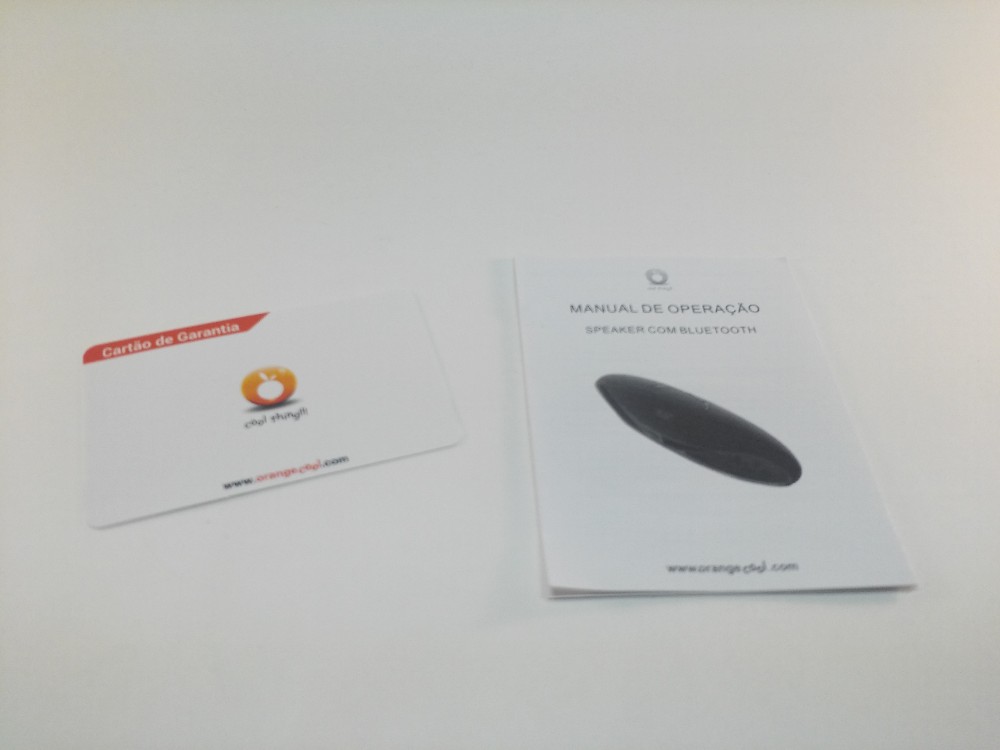 The box has various colors and chose to buy the Red. Is not too large: more or less an inch.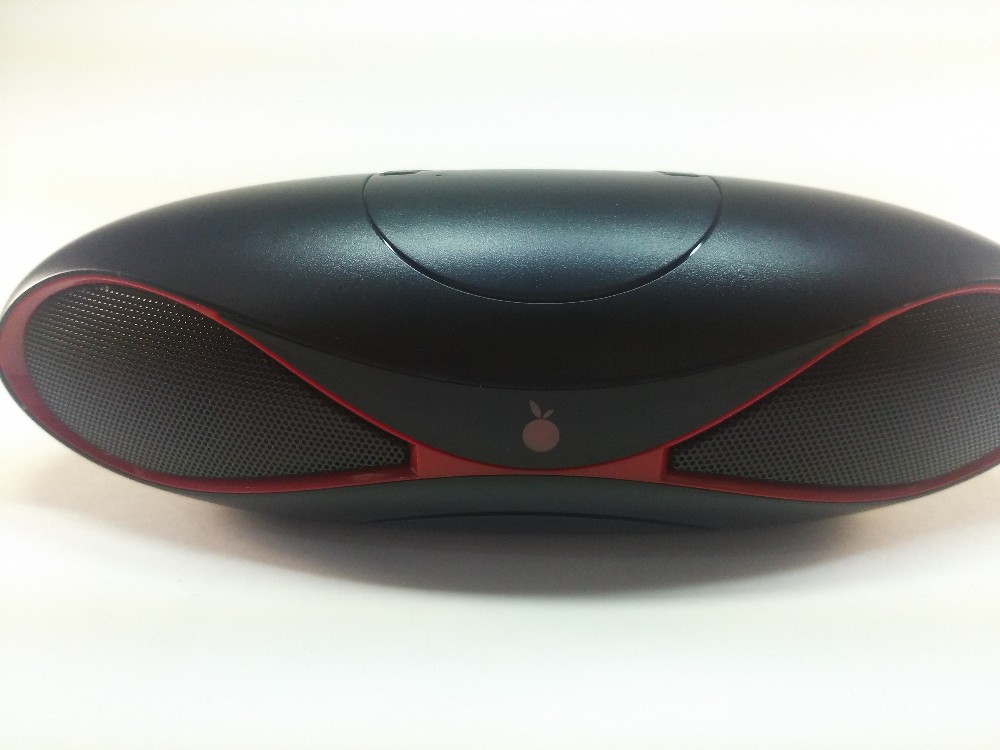 On the back we have: entry for USB and SD card (serving as mp3 player), auxiliary input, output for headphones, mini USB input for recharge and on-off key.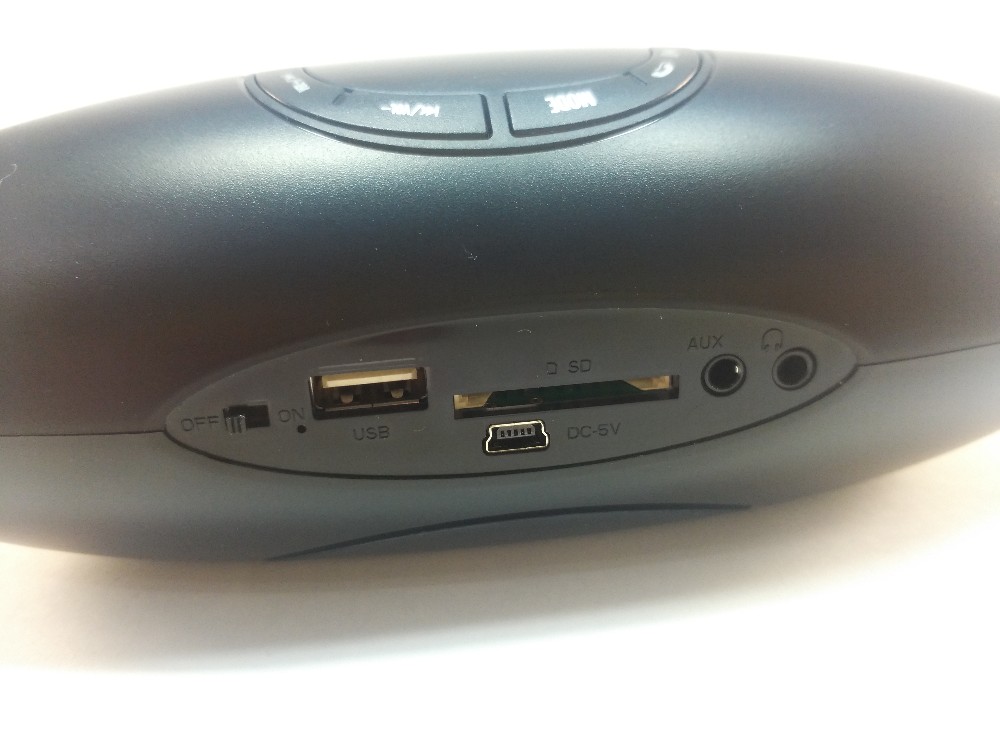 At the top we have the button MODE, trading between assist-Bluetooth-FM radio, and buttons play, next, previous, Vol and Vol-.
As soon as you turn on the box goes alone to the pairing mode bluetooth. Unless she is already paired and connect to any device. I like that, most bluetooth devices have a button to pair, What makes the process more complicated.
It also has FM radio!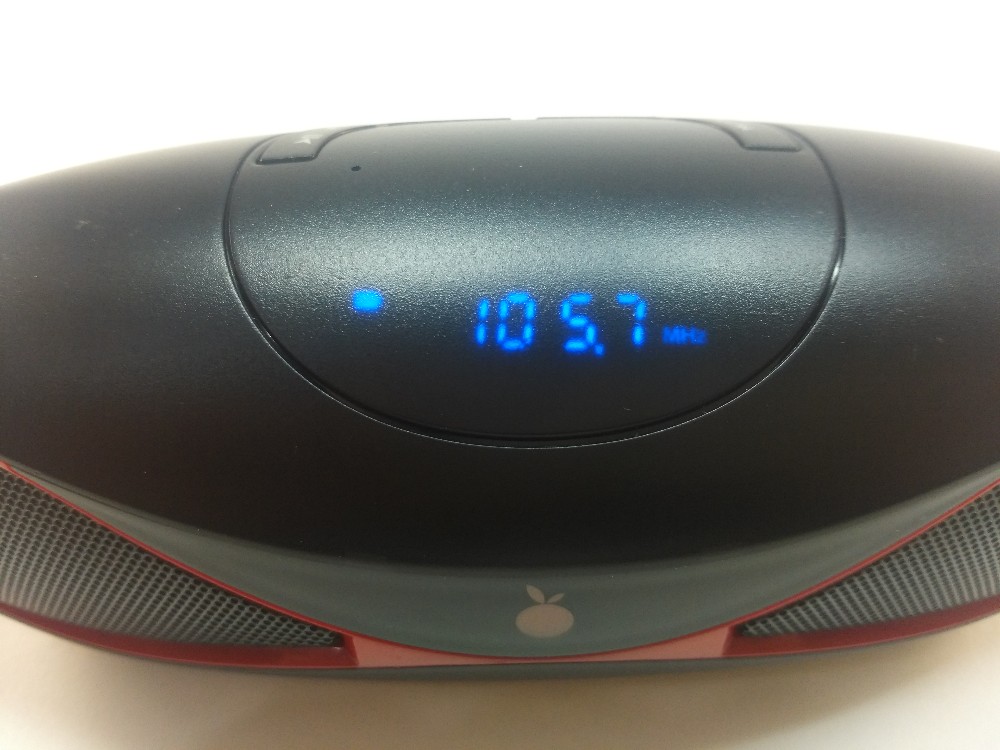 The audio quality is good and the battery lasts a long time. Used it on my computer and on my phone and it worked great. Those interested in this box must find in stores in Paraguay even, because the Orange brand does not sell in Brazil or China. Who knows on eBay? If you want a bluetooth speaker can also search in DealExtreme, in the link below:
Bluetooth boxes in DealExtreme – http://www.dx.com/s/bluetooth speaker
Orange boxes on eBay – http://lista.mercadolivre.com.br/orange-bluetooth