An Android or Google TV BOX is a device that put a functional Android, with Google and play everything, on the screen of your TV. I've bought several of these, but the model below Beelink M18 is one of the few that have WiFi 5.8 GHz, essential for bluetooth headphones work perfectly.
The device is an aluminum box with a WiFi antenna.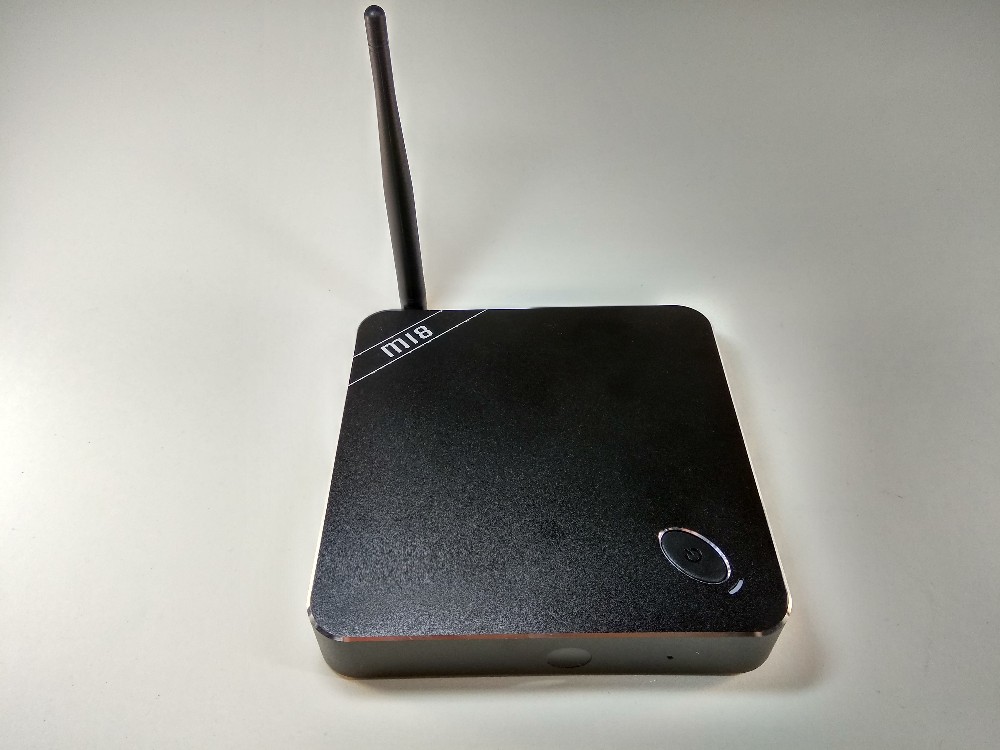 On the side we have two USBs and an OTG connector that can be used as additional USB. Has also to memory card.
On the back we have the DC input, an AV output for analog audio and video, an Ethernet connector, an HDMI output and a SPDIF output.
Comes with the appliance: a IR remote control, a fountain and a HDMI cable.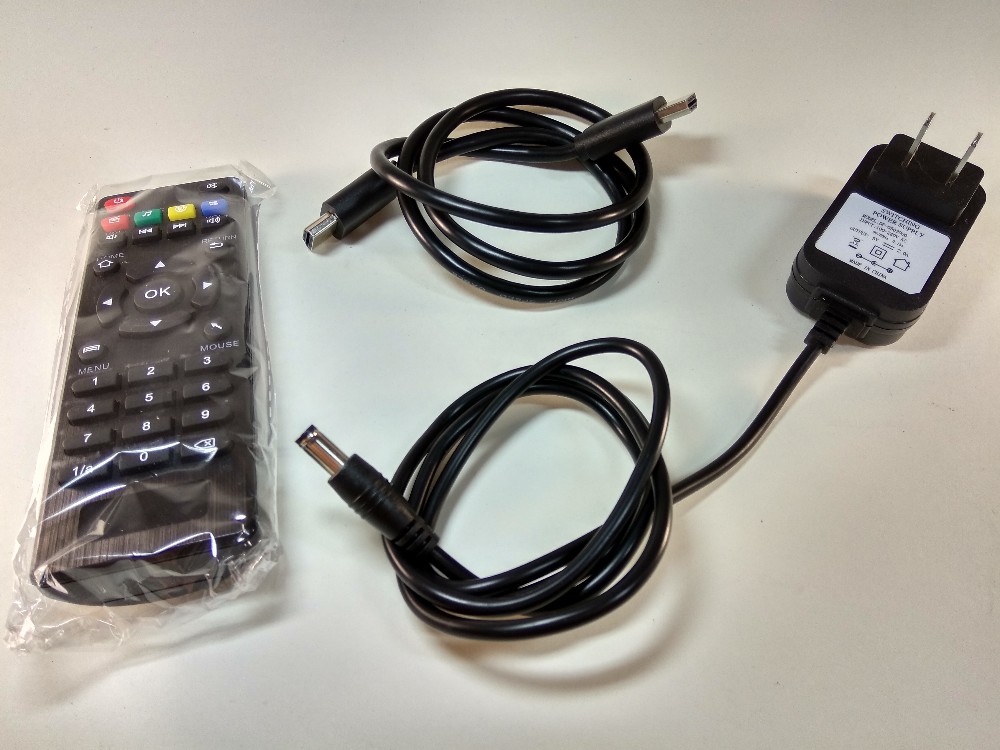 As soon as you turn pops up this screen totally awesome. More or less! I prefer my own launcher. The good news is that there is access to Google Play in order to download any APP!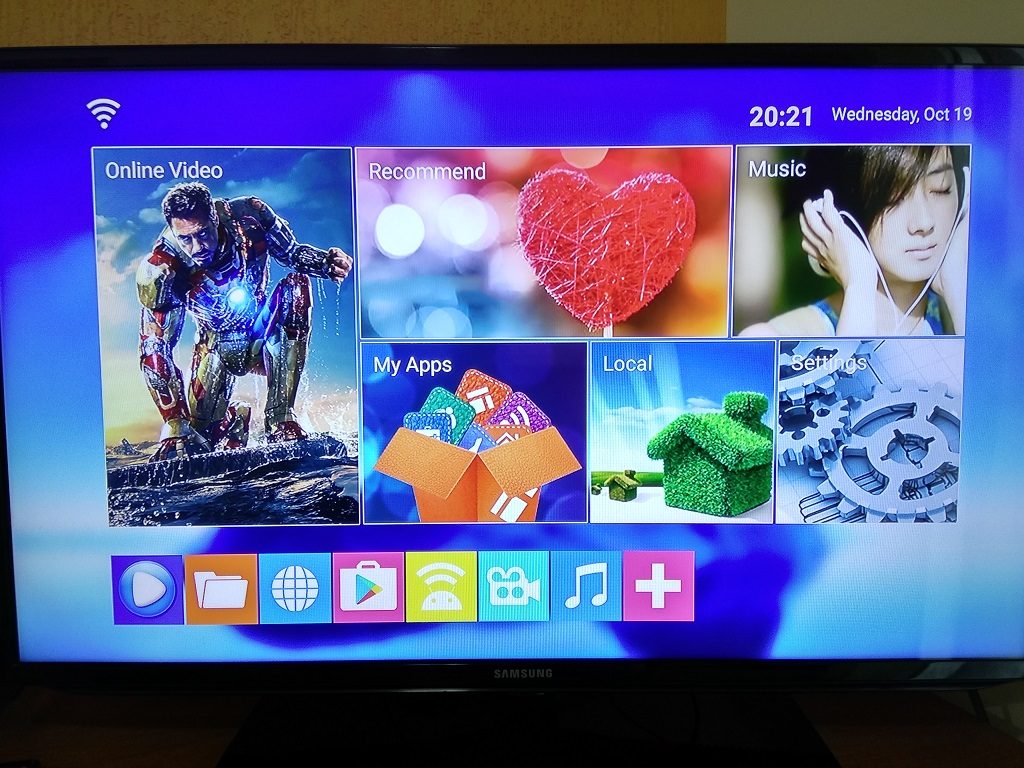 This interface that comes with the Beelink M18 is not that bad. You can add your own icons and applications.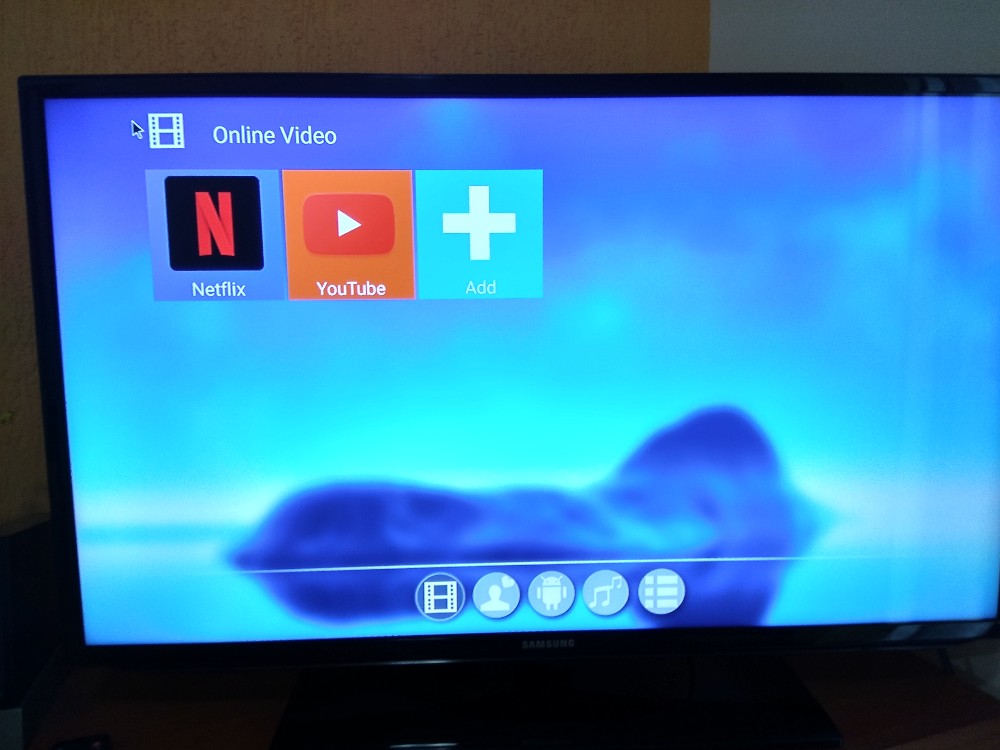 See the selection of APPs that I downloaded and left an icon on the screen: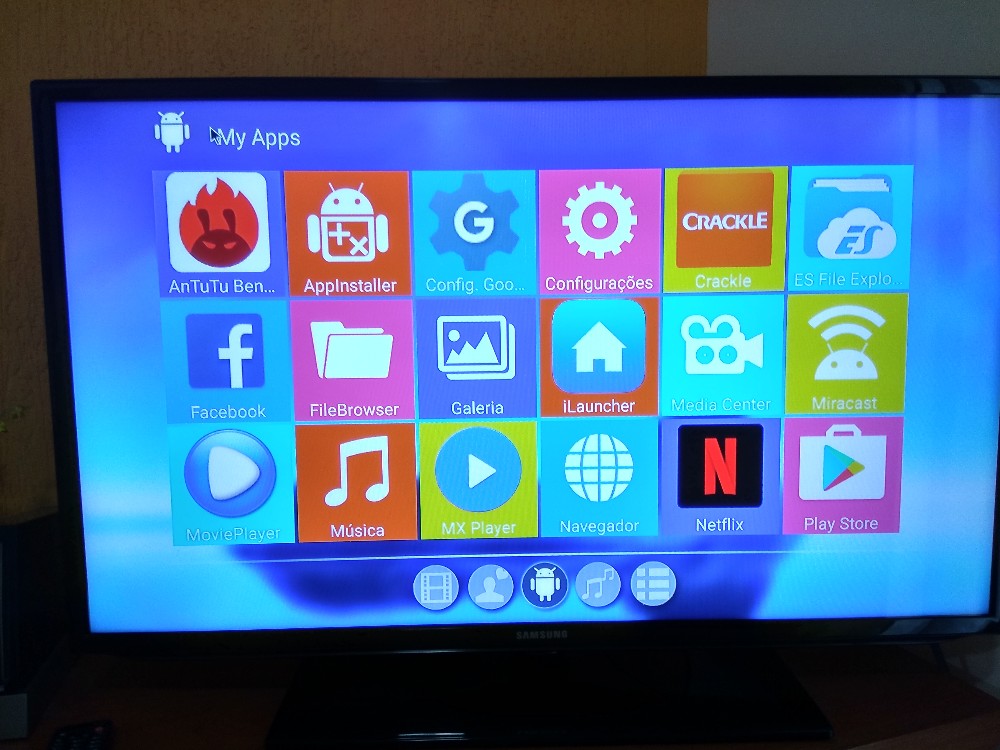 Let's go to the options screen, fully modified in relation to the traditional Android. We Have WiFi, Bluetooth, keyboard and HDMI cec support, Although my TV does not support.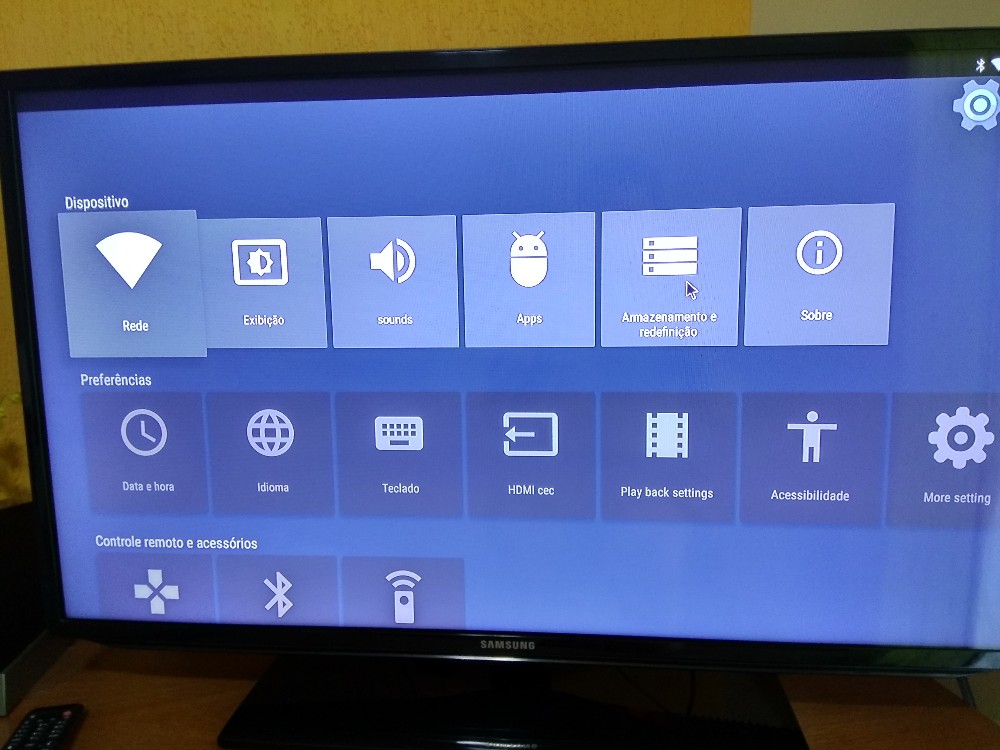 In this Setup screen you can enable the remote control that comes with the appliance.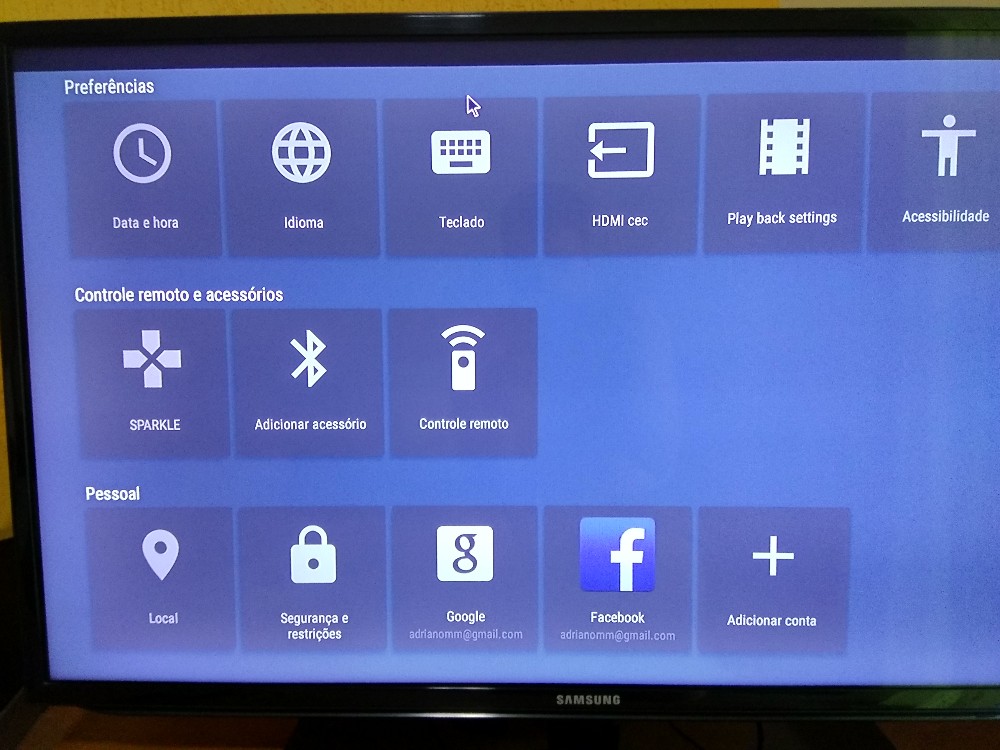 If you want to, You can use the traditional Android settings screen.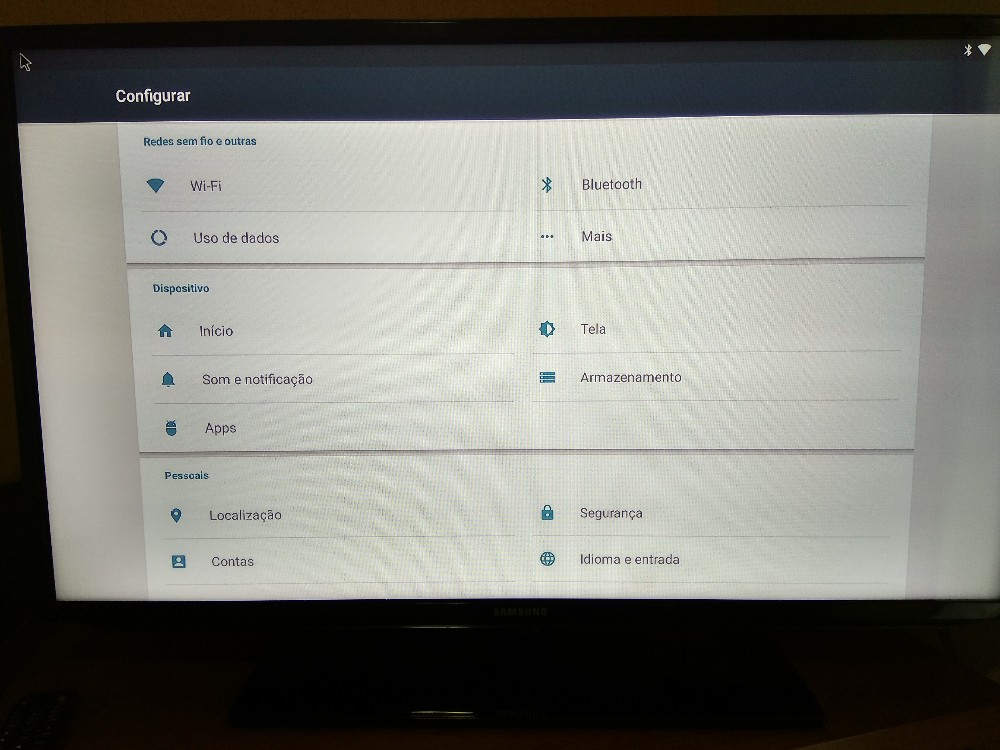 In the display option you can change the resolution up to 1080 p 60 Hz. There seems to be support for 4 k, but that's okay because no TV I have has this same resolution!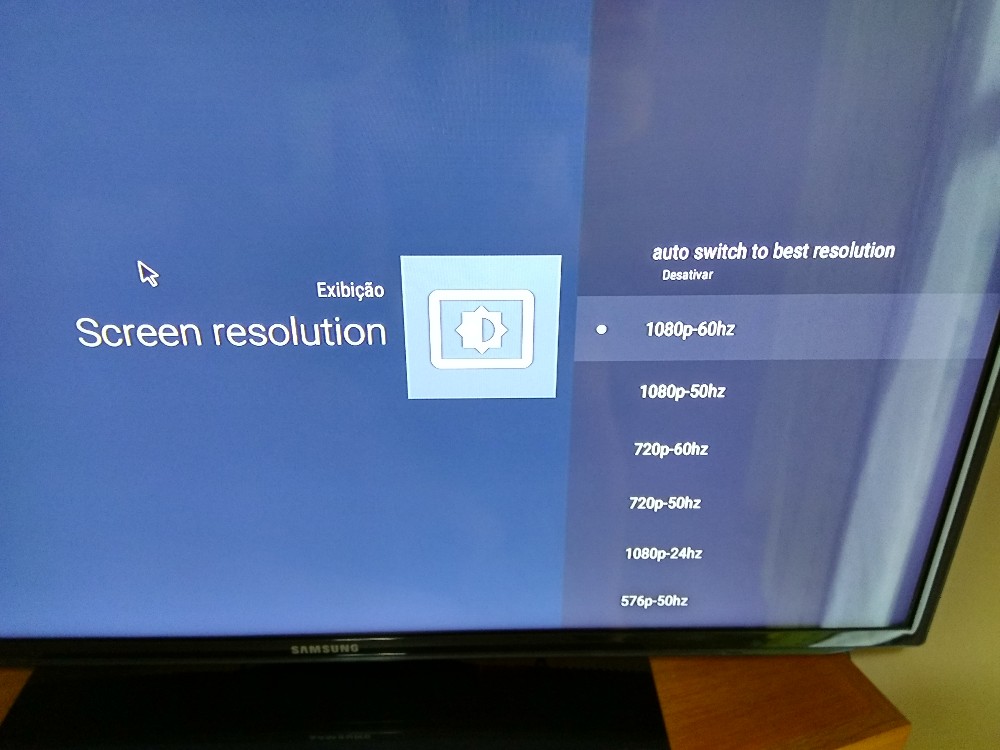 The AnTuTu is 36 thousand points. More than enough for most applications that I'll use. Should not run too fast the newest games. But I have no interest in that same.
Look at AnTuTu screen showing Android 5.1.1 and Quad-Core processor ArmV7. The resolution is 1920×1080. The complete specification is:
| | |
| --- | --- |
| CPU | Amlogic S905 2 GHz Quad Core |
| RAM/ROM | 2GB RAM and 16 GB of ROM |
| GPU | Mali-450 |
| DISPLAY | Full HD 1920×1080 |
| The | Android 5.1.1 |
| Bluetooth/WiFi | Yes |
| Other | 5.8 GHz and WiFi support Miracast |
Details showing the processor frequency up to 2 GHz: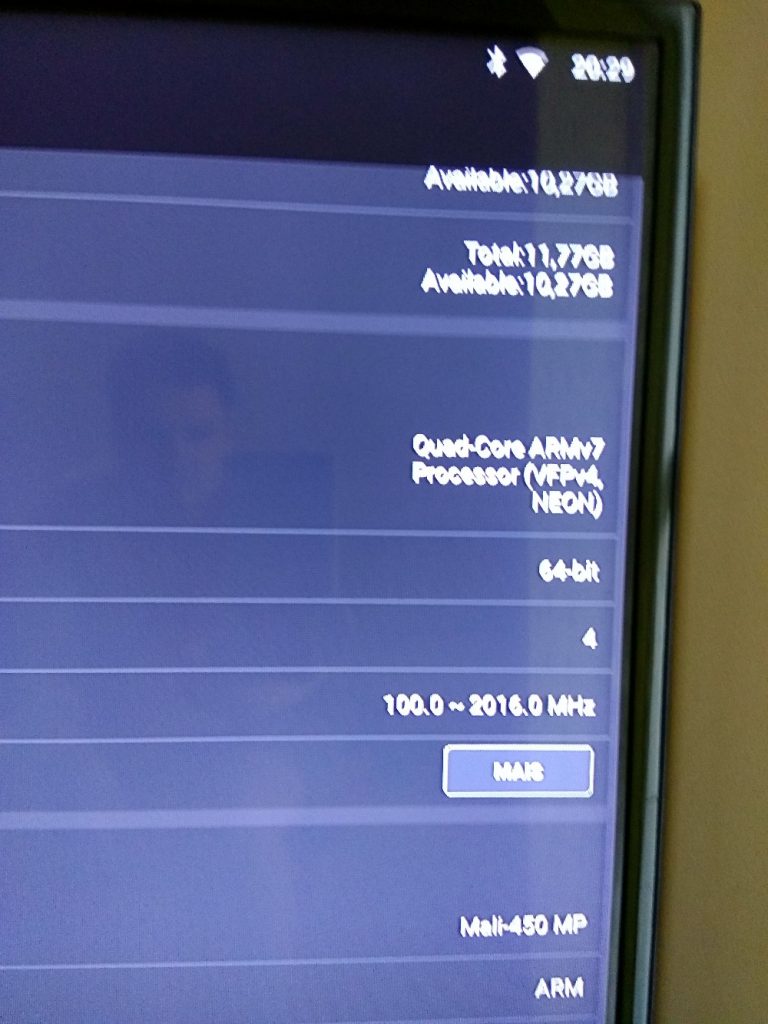 I use the Launcher ilauncher for a long time, perfect for this type of TV BOX. Looks like a giant iPad!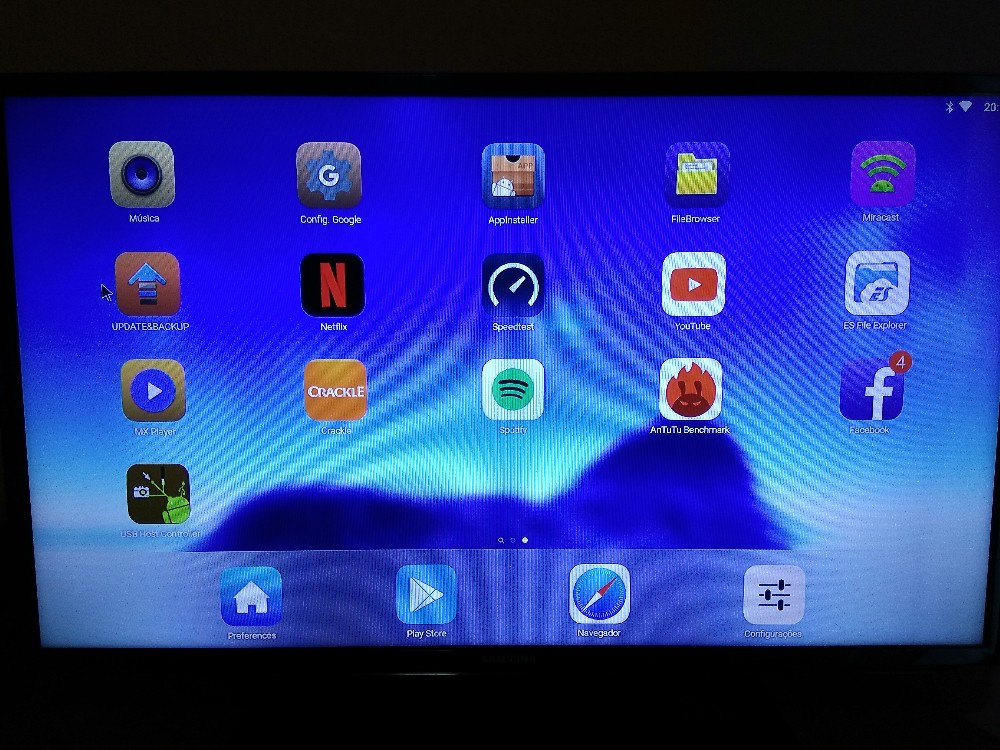 There is support for WIFI MIRACAST mirror, but never seen any that works right. This screen below is my phone with the camera doing screen mirror on the TV screen. That crazy!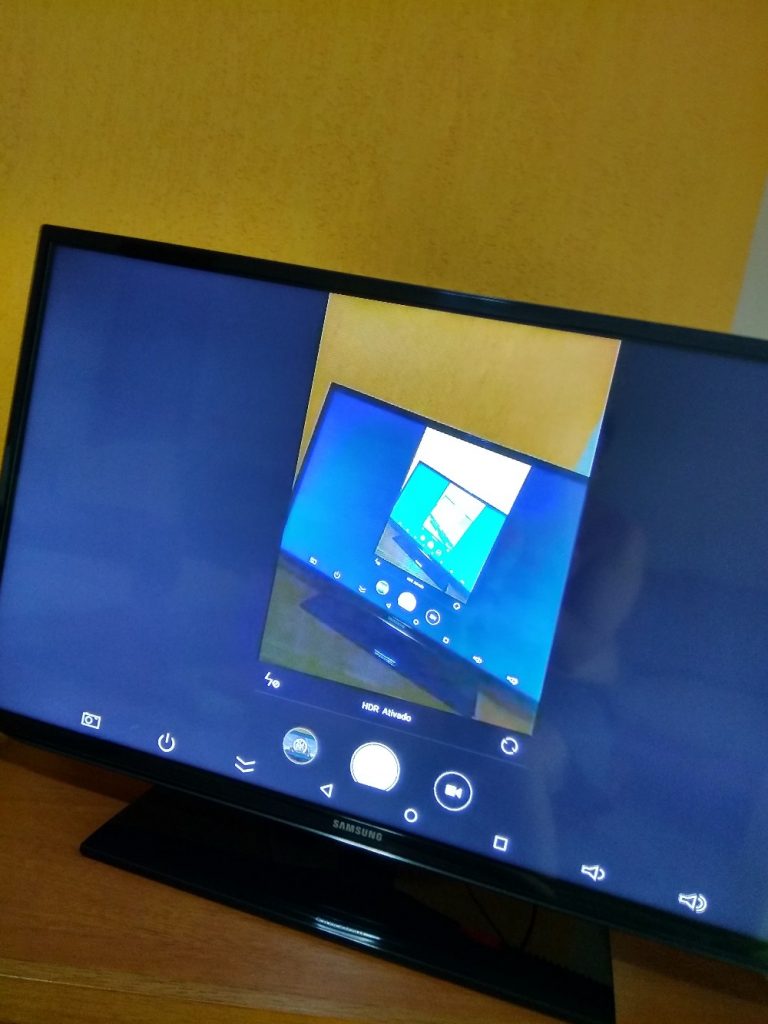 NETFLIX support is one of the things that makes the biggest difference. I know that many TVs have NetFlix support, but nothing is as quick and guaranteed as an Android device.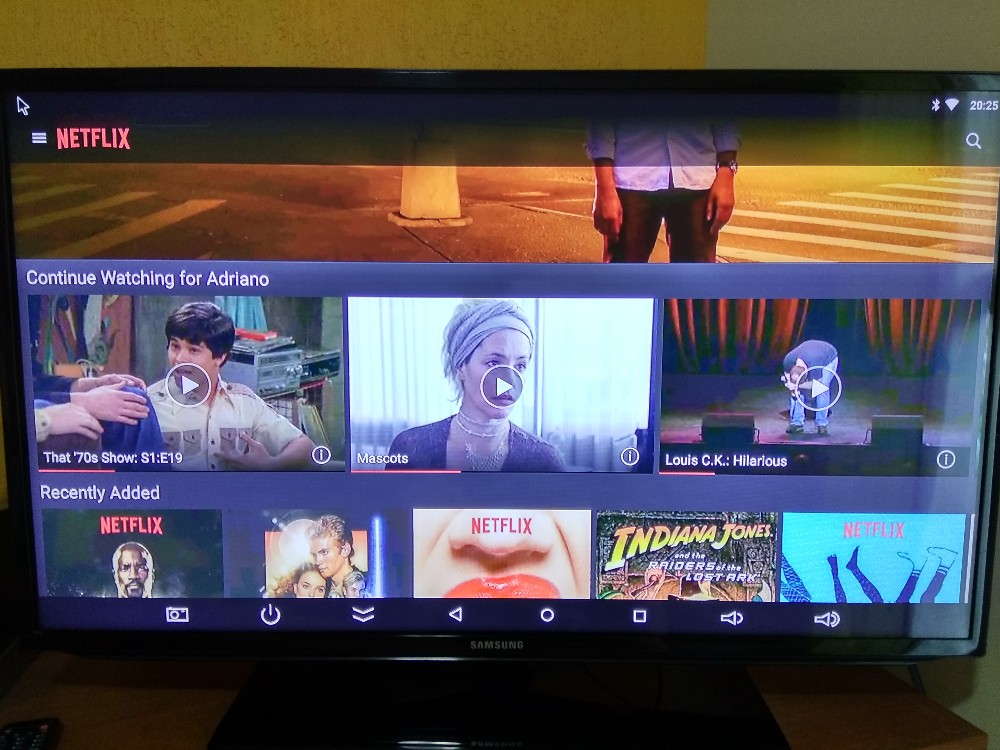 High resolution and entertainment!
I made a video on youtube showing the product! Take a look at:
I like the product. Worked right out of the box. I missed more USBs, but nothing that is a serious problem. I leave the link to the product: