Chinese manufacturers are really very creative! How about joining a Bluetooth sound box to an Android device? Good idea? This is the product that came out of this question, the Zettaly AVY 407 Bluetooth 4.0 Speaker.
This is a tablet that can be used as a music box or for watching movies. The hardware specifications are below:
| | |
| --- | --- |
| CPU | Quad-core ARM Cortex-A7 1.3 GHz |
| RAM/ROM | 1GB DDR3 RAM + 8GB ROM |
| DISPLAY | 7 inches |
| Cameras | Front VGA only |
| The | Android 4.4 |
| Bluetooth/WiFi | Yes |
| Battery | 2000mAh |
| Other | HDMI output to TV and microSD Card Slot |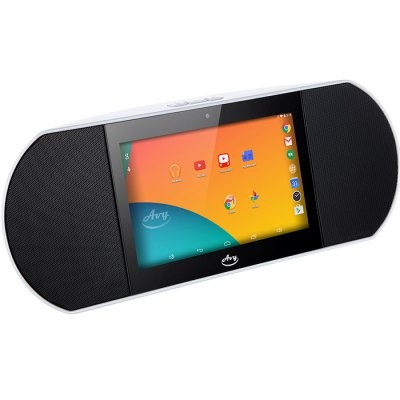 You can also use as alarm clock! That chic!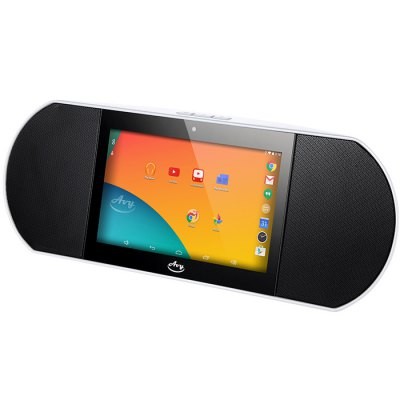 The back remember an old tape deck, with WiFi and Bluetooth!
He is standing this curved shape, as if it were an alarm clock.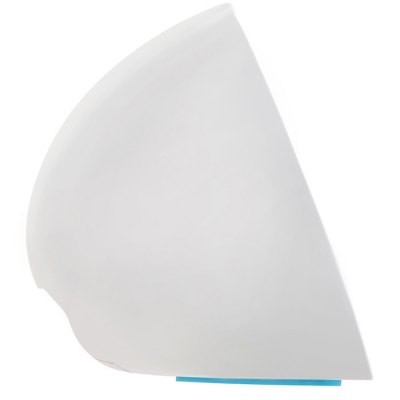 Comes with a remote control!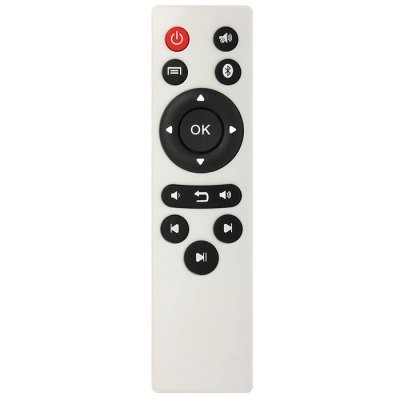 On the back we have HDMI output, headphone, entrance to memory card, power supply and USB input.
You can control with your cell phone, multiple applications support this, as Spotify, for example.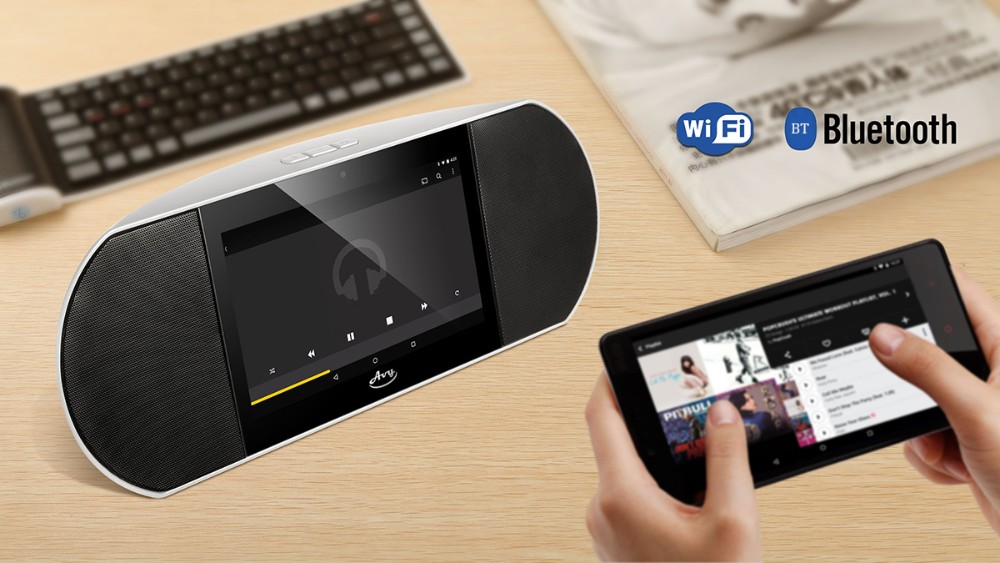 All you can do in an Android device, is it possible to make the Zettaly AVY 407. Below, ScreenCast application sending the screen of the tablet to the PC.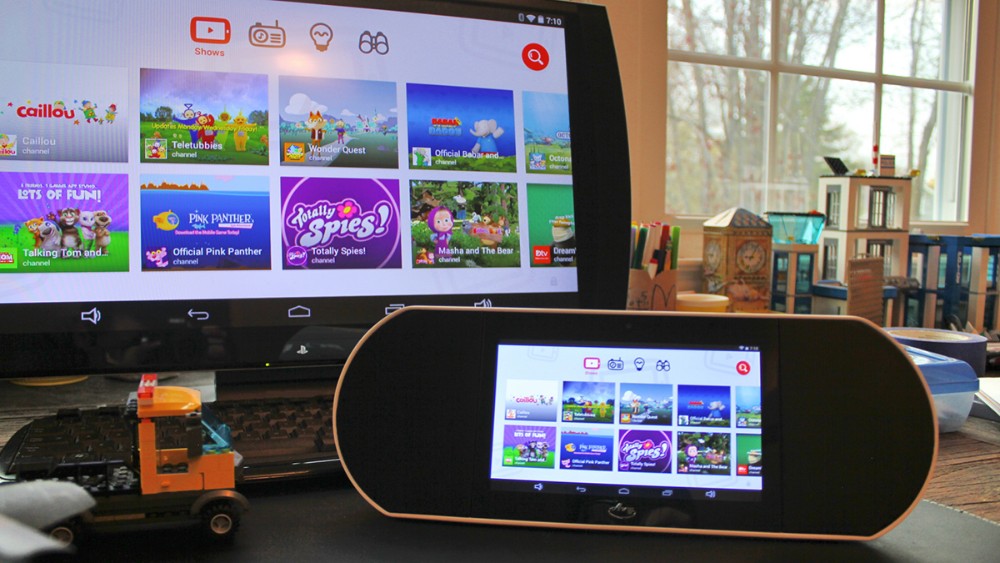 An interesting design for a refined atmosphere!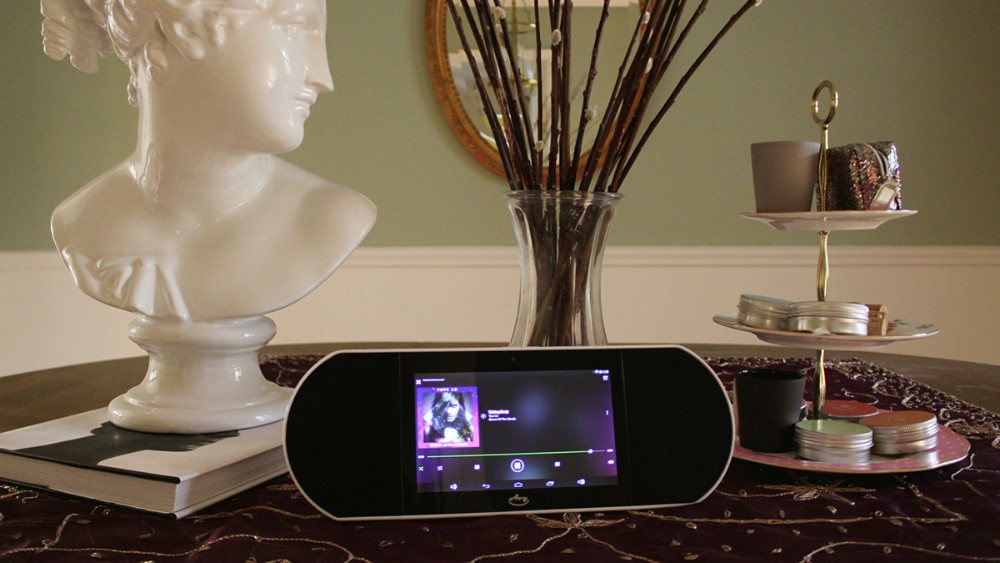 See the product video:
Come to think of it, for the hardware, the price is very close to that of a conventional tablet and you still get a 5Wx2 coupled sound box. I think it's worth a lot to shame! I would use as an alarm clock or on the table as a multimedia center. Anyone want to buy, You can follow the link below and enjoy the special coupons AVY129 and AVY139 the partnership of EveryBuying with the TudoVemdaChina.