Who needs an Android with eight processors? I'm not sure, but it seems that tablets and mobile phones will actually play eight cores before even of computers, as well as some versions of the Samsung Galaxy S4 looks like the Chinese will begin to launch devices fitted with this army of CPUs. This below is the first Chinese model octa-core that I found: the Super TeamGee 8 E1.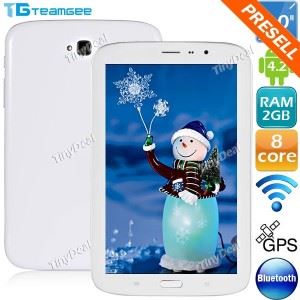 The Super 8 is still in pre-order on the website TinyDeal, with fantastic specifications for the price, about of 320 U.S. dollars. It's an octa-core 1.6 GHz with Samsung CPU and 2 GB RAM with 2 g/3 g built-in.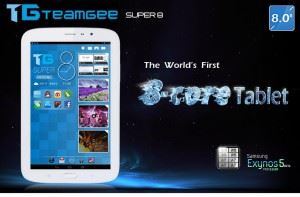 The eight-inch screen has a resolution of 1280 x 800, which is kind of low current devices, but certainly great run heavier games.
The cameras are 8 m pixels (rear) and 2 m pixels (front). Features on-camera flash back, Although I have not been able to find out if you have auto-focus.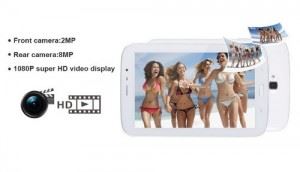 The Super 8 E1 is also a phone, IE, You can make calls using the 2 g/3 g network without the need for a modem.
Comes with Android 4.2 Jelly Bean.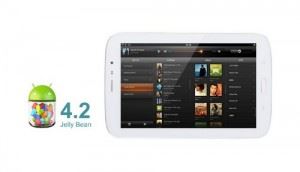 It also has an HDMI output, Bluetooth, WiFi and GPS with a 4400mAh battery.
Below a video showing benchmarking AnTuTu running. Comes to 25000 points!
But does an octa-core is a good idea? I don't think I. The Android is not very user to open multiple tasks at the same time, so it doesn't seem that will not benefit that much with the change. Without software that are specific to run on eight cores, the most likely is that it matters only in benchmarking and finish even by spending battery.
This Super TeamGee E1 is still the octa-core which all are waiting, for in truth it is a Samsung CPU model. What everyone wants is the cheap model eight-core CPU that will still be released by MediaTek until the end of the year. Maybe after this release all newer phones will have eight cores and developers solve join the idea.
I'm going to wait for more people to buy mobile phones and tablets octa-core before embarking on a bust more. If anyone wants to venture, I leave the link to the product being pre-sold in store TinyDeal.
http://www.tinydeal.com/pre-sell-teamgee-super-8-8-android-42-8-core-3g-tablet-phone-p-102852.html?Currency = USD&help_for_this_page = 1&language = en