I bought this tank in very nice thumbnail which can be controlled remotely by a mobile phone or tablet APP via WiFi. In addition, You can still see what's going on near the tank Cannon for a camera 1/3 of M pixels.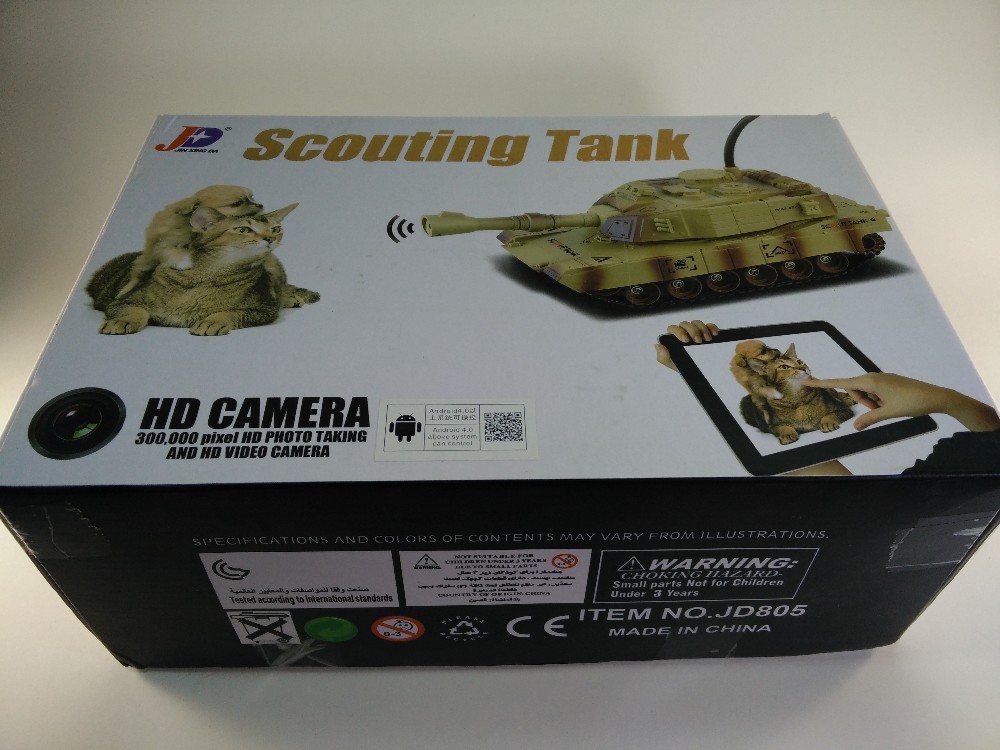 Inside the box we have the tank, NiMH rechargeable batteries, a plastic tube (It took me realizing what good was), a screwdriver and a source to recharge the battery. There are also two manuals, in English and Chinese.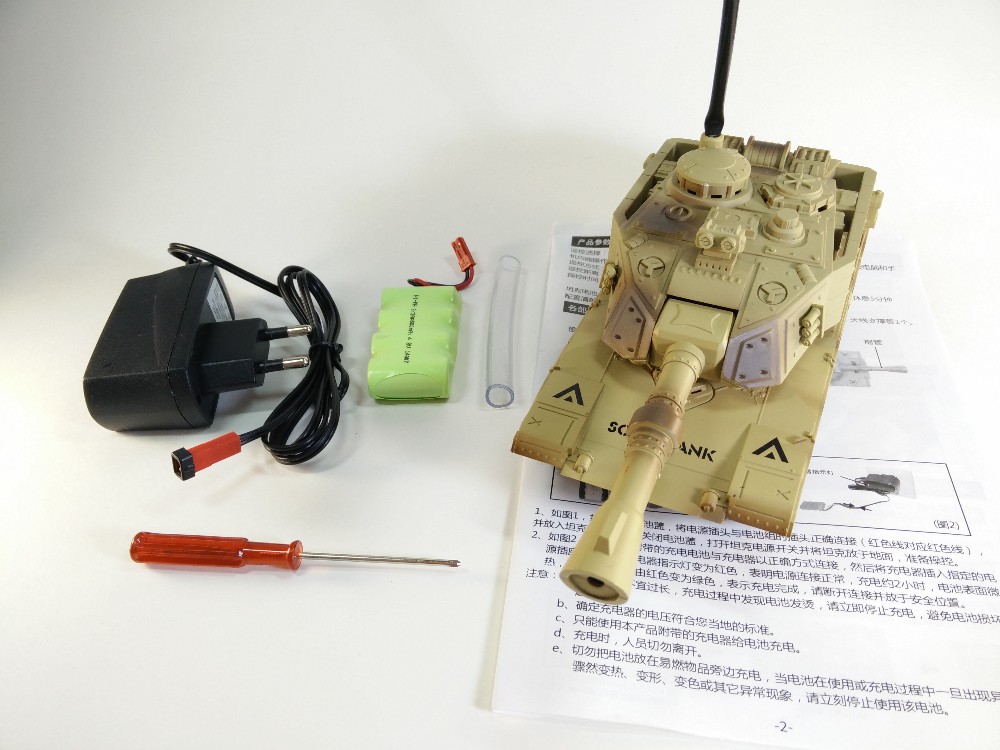 There's the reason plastic tube. The WiFi antenna is flexible to keep inside the box. To make it rigid simply put the small tube. Looks like a Brazilian!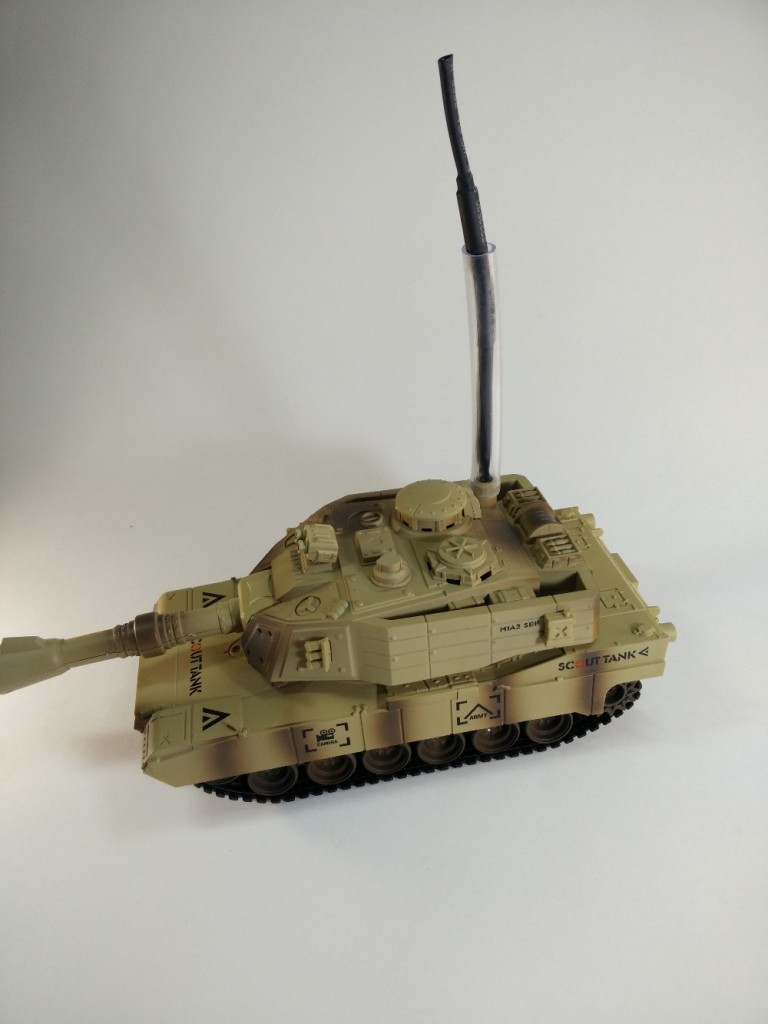 The tank is quite beautiful and well done. The cannon is a bit fragile, but the rest is very strong.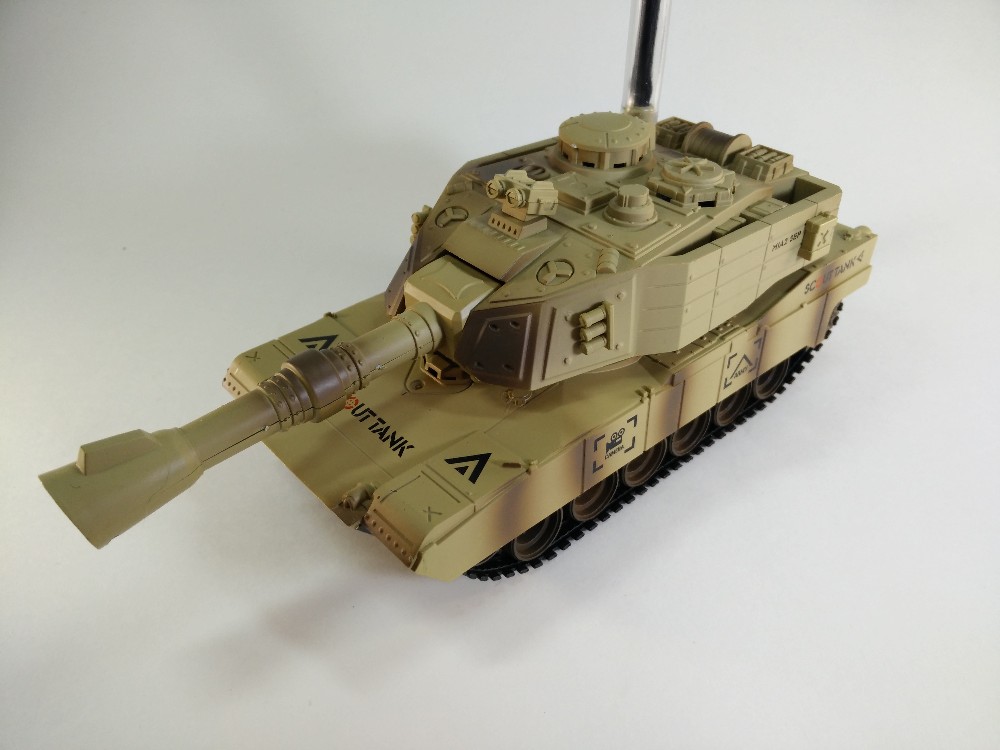 Detail of the wheels of the mat. Only one of each side has traction.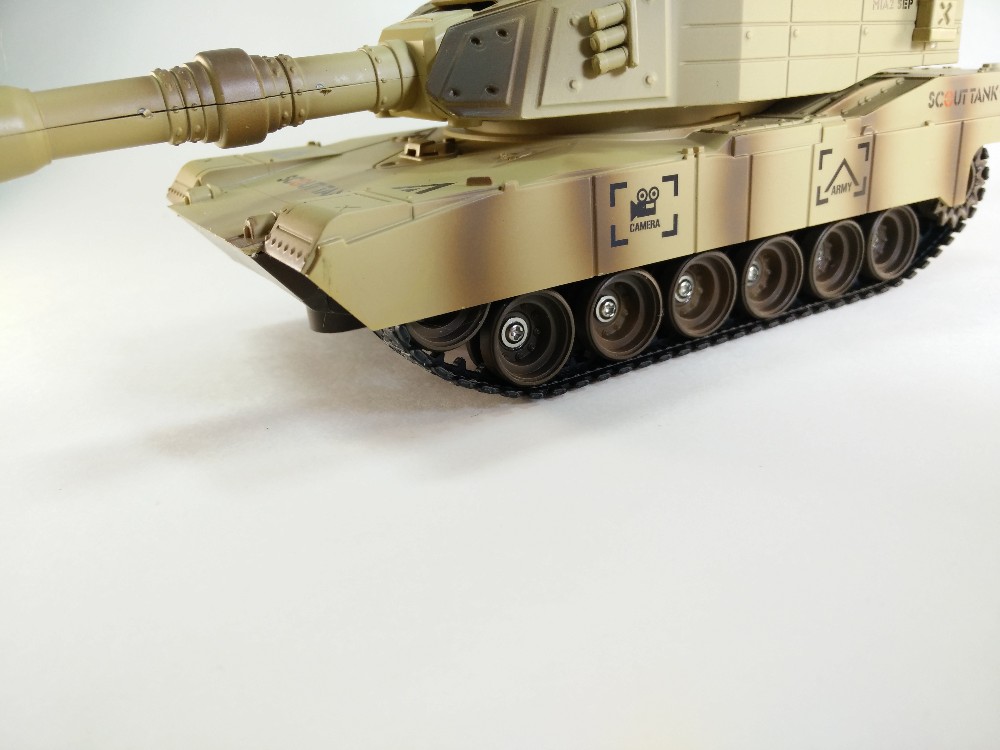 On the back we have a red led to indicate the connection to WiFi. Detail of the wheel with traction.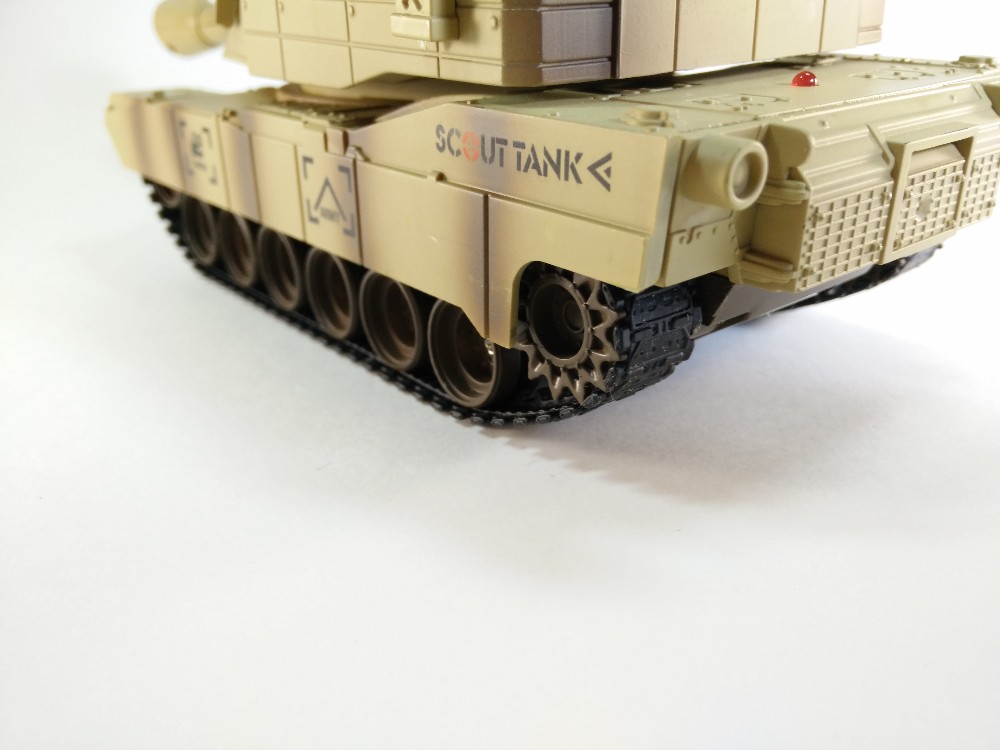 There are 300 k pixel camera. Low resolution does not hinder the game. You can control the angle, remotely, the cannon to look up or forward. About of 45 degrees.
One more picture of the tank!
At the bottom we have the battery compartment. Nice work with rechargeable battery, a shame to have to pull the battery to recharge. There is also an ON-OFF key.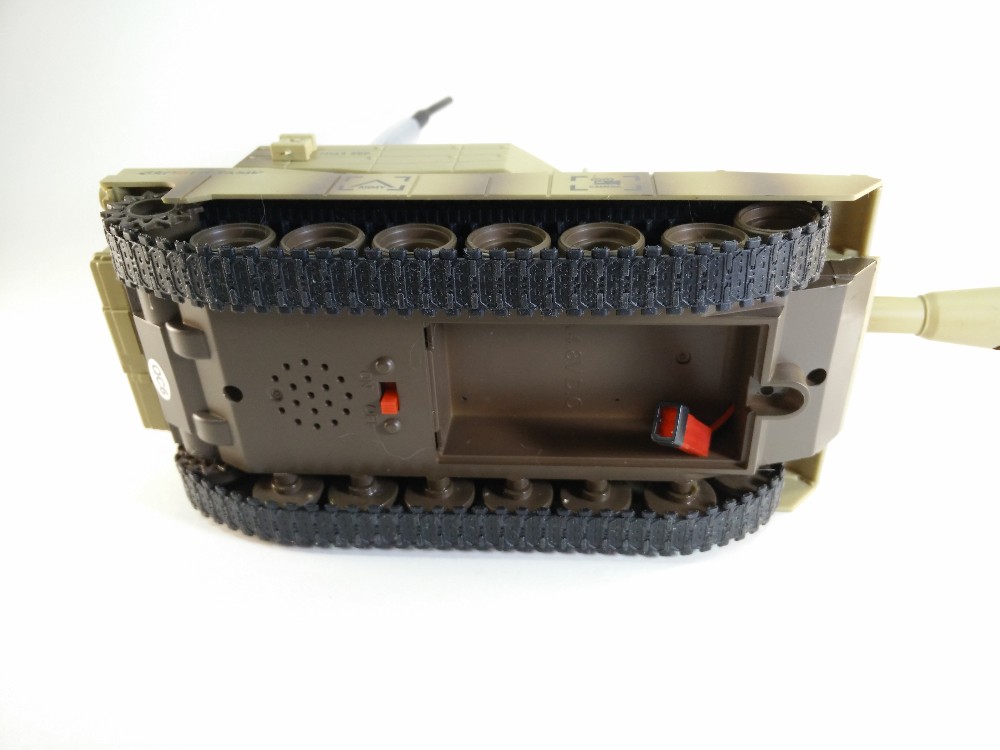 One more photo of rear.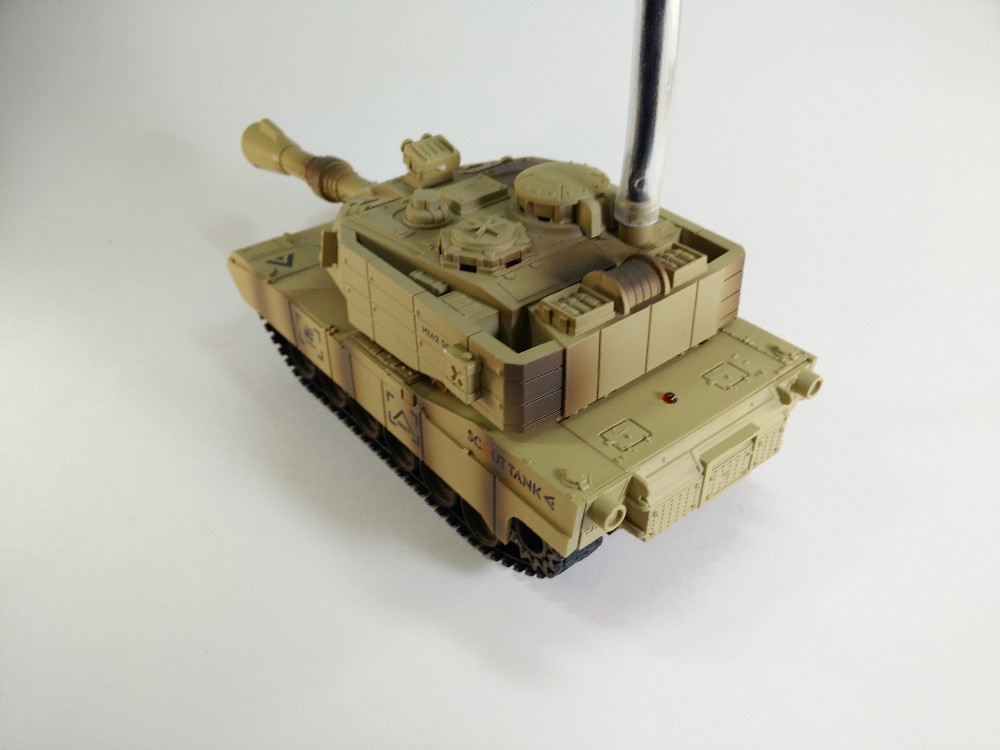 Now look at the tank, already connected to your phone, trying to "attack" an orange box!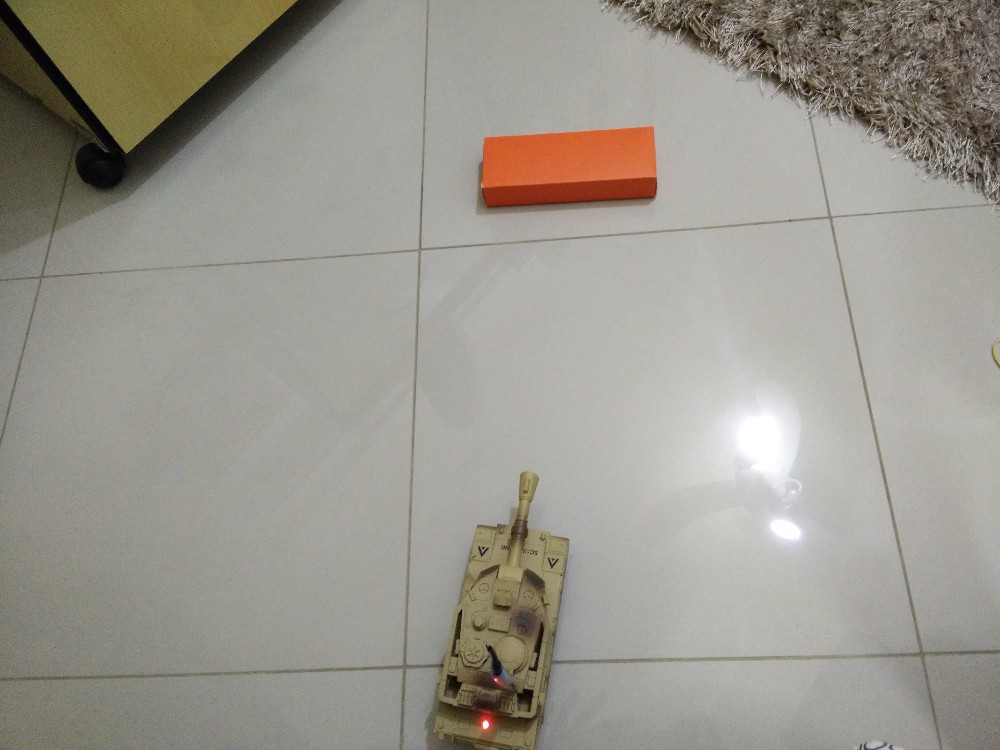 To connect to the tank you must download the APP for Android or iOS. Then just connect to the WiFi of the tank, that is PlaneVideo-0EAFEA. The password is 12345678. Don't tell anyone!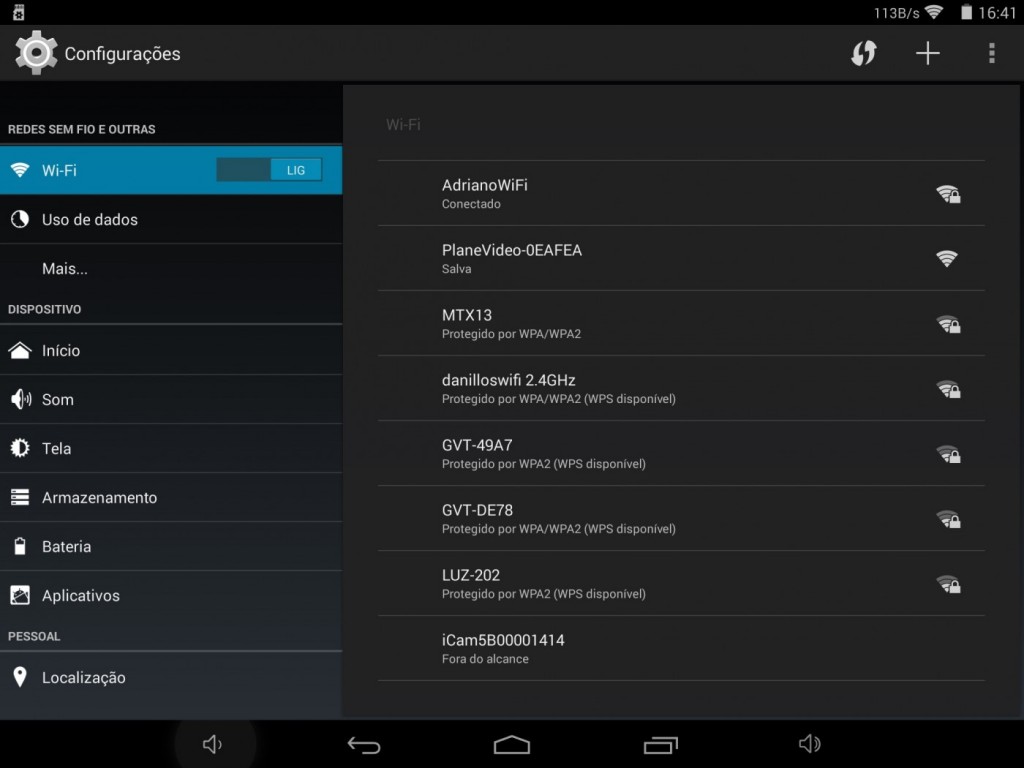 You can download the APP scanning the qr-code on the manual.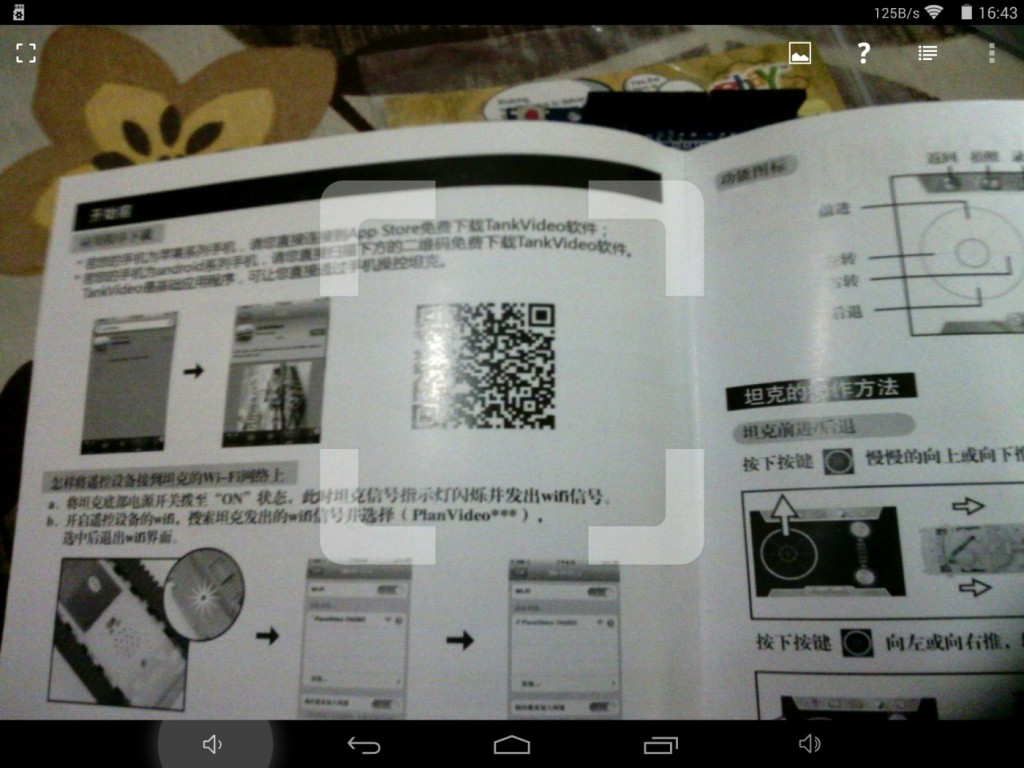 Remember the orange box, There she is appearing in the tank control APP. You can control the motors via joystick (Orange Circle on the left) and the elevation of the cannon in the arrows from left.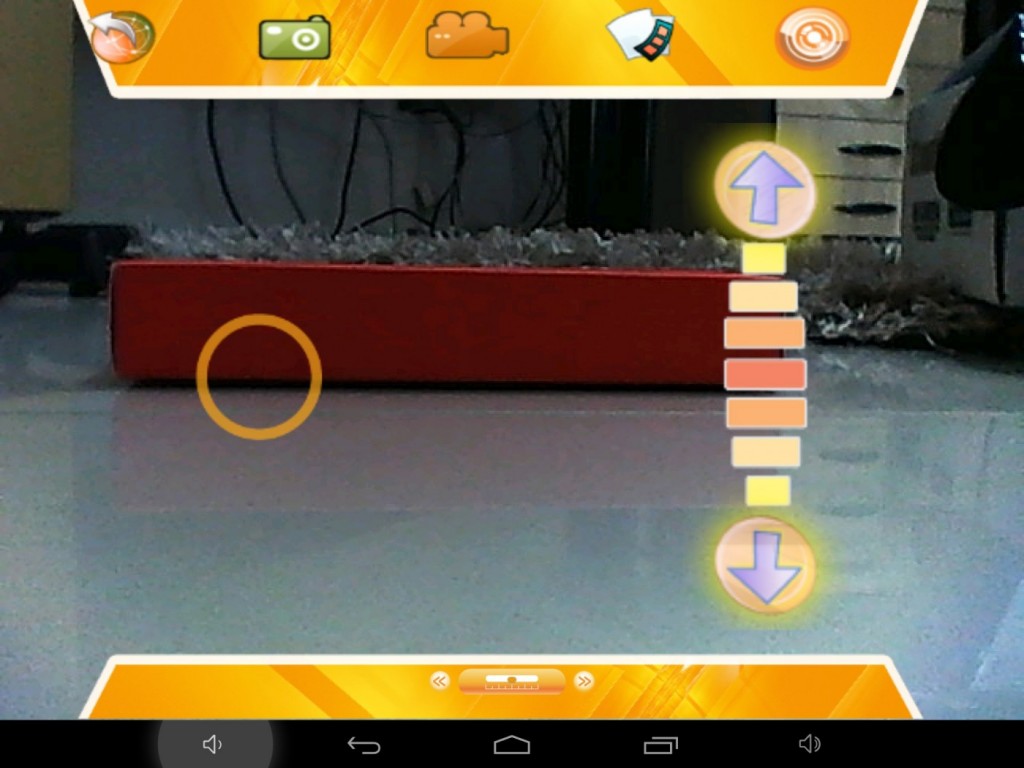 There's the tank in another environment.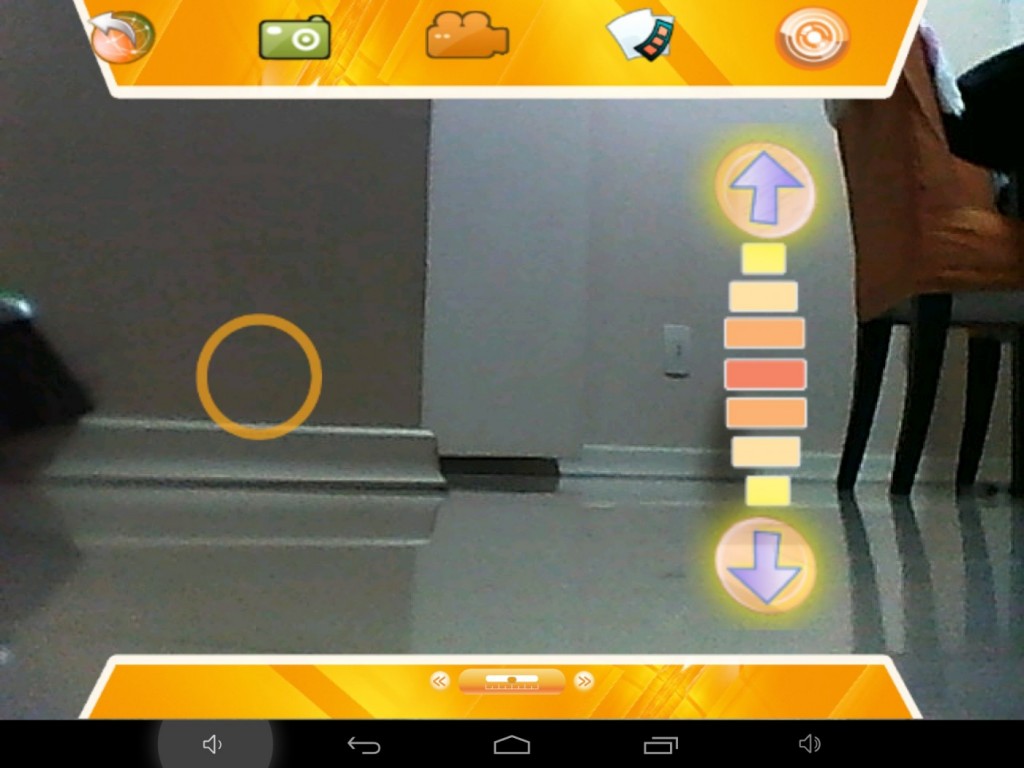 See the video that made him! In this video, where my tablet V972 Wave is used to control the tank, I noticed a large delay between the movement and the camera, but on my phone that happened. Defect in the tablet, possibly, that has very high resolution on the screen (retina).
Worked fine, Although it is a little tricky to learn to fly. The tank possess front commands, d, rotate right and rotate left, but when you send go forward sometimes tends slightly to the side. Even so, It is so much fun and the software works fine. I leave the link down there:
http://www.dx.com/pt/p/jinxingda-jd805-4-ch-WiFi-remote-0-3-mp-hd-camera-tank-brown-6-x-aa-282,769