I'm a fan of not only the Chinese tablets, but also sold here in Brazil. This below, the Samsung Galaxy Tab To the Samsung is a good product, with built-in 4 g LTE and everything which is entitled. Although it is a bit expensive, I think it's worth.
If you bought a Galaxy TAB the eight inch like this, take a look at the many cheap accessories sold on DealExtreme: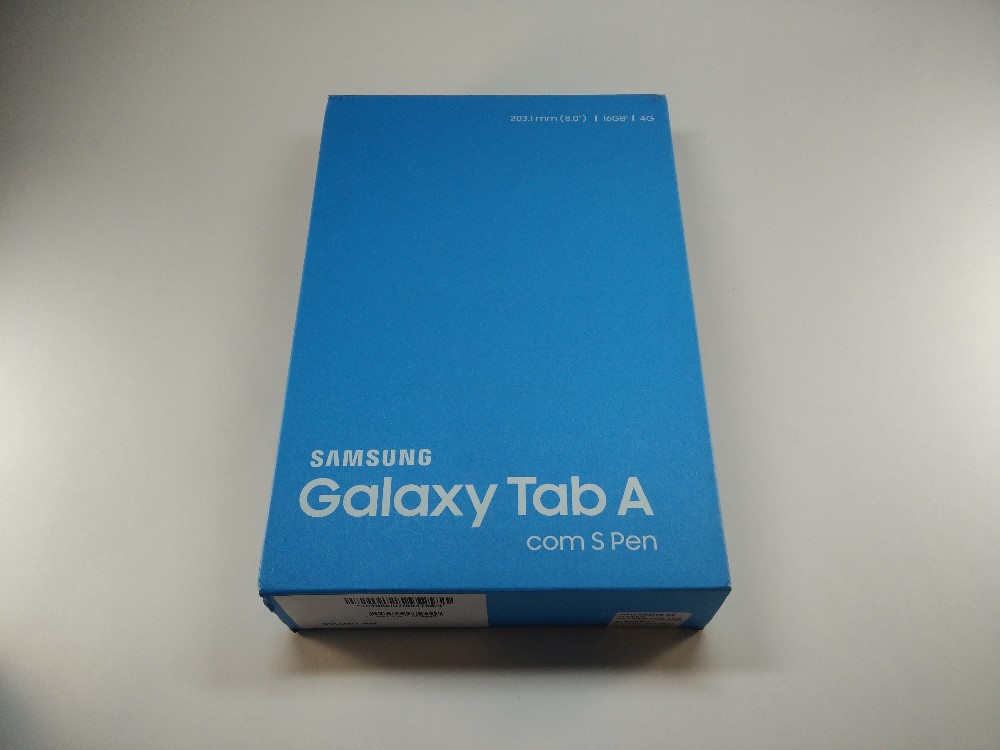 It is a moderately sized tablet, with screen 8 inches.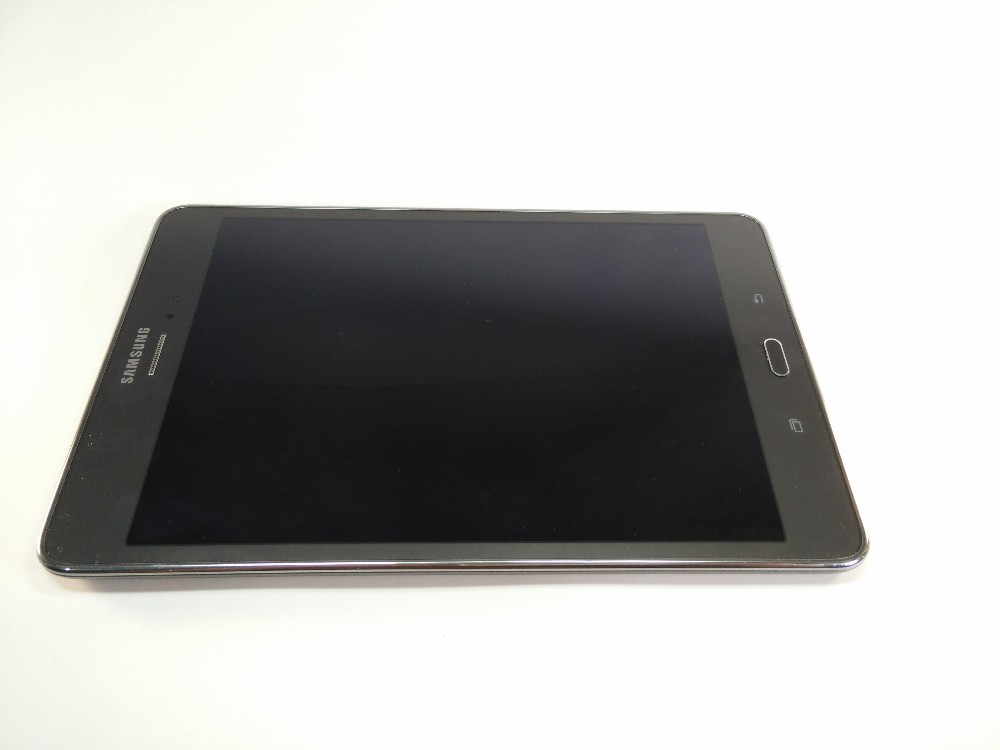 At the bottom we have the physical home button, characteristic of the tablets from Samsung. In addition to two touch buttons.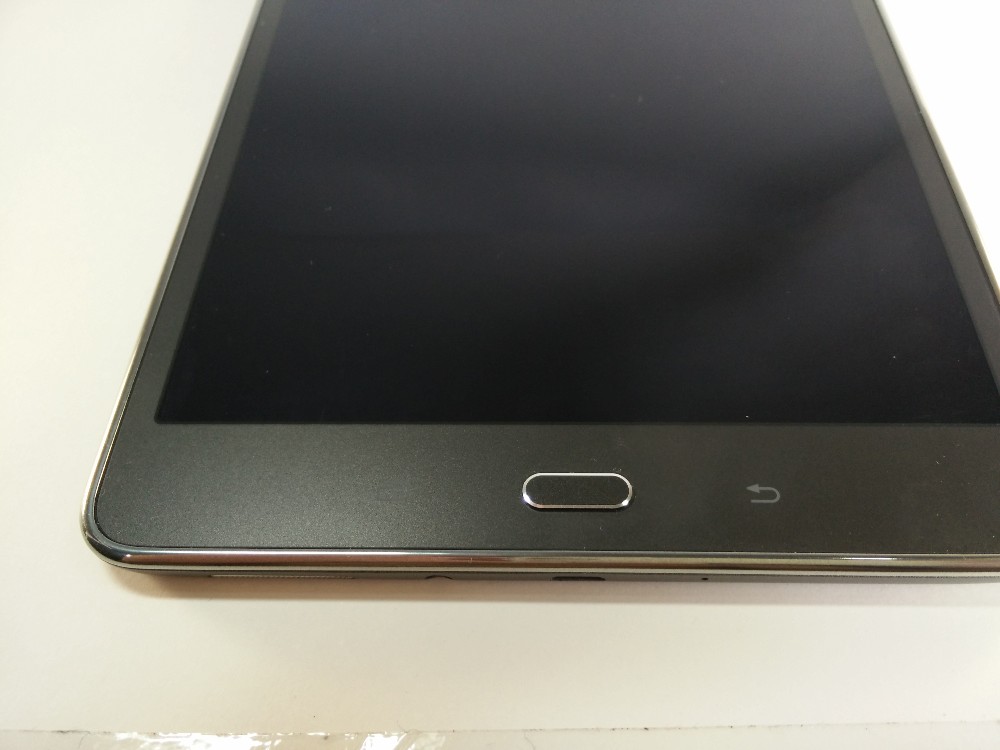 At the top we have the speaker. The design is sturdy and very good.
On the side we have the power and volume buttons.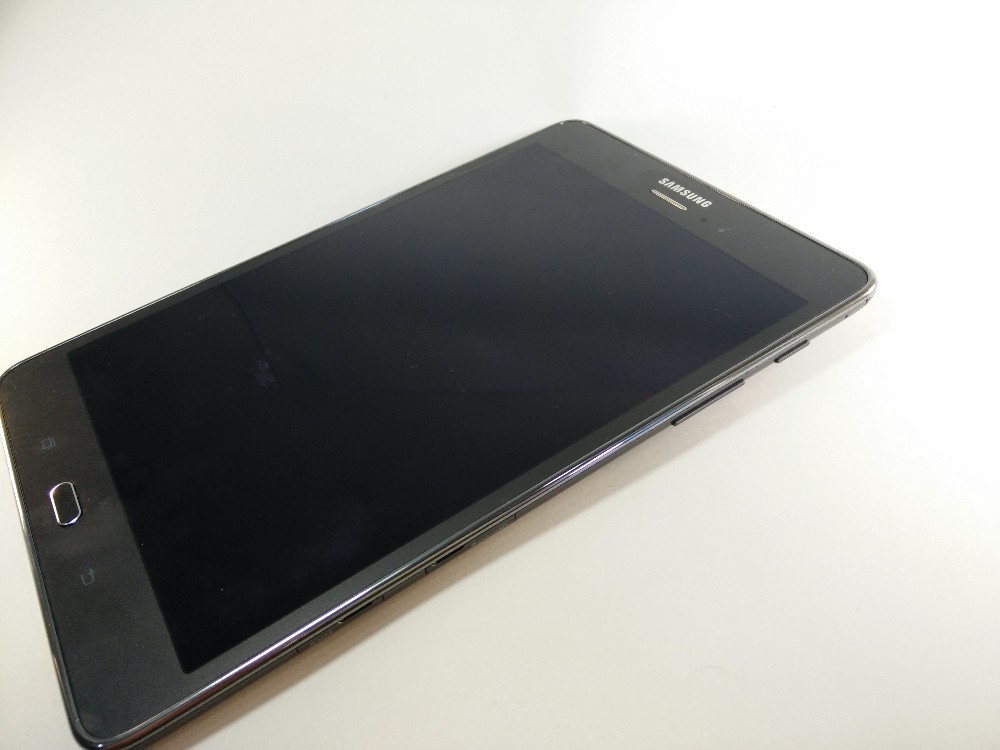 On the back we have the camera and two small buttons, used to connect to a special cover sold by Samsung.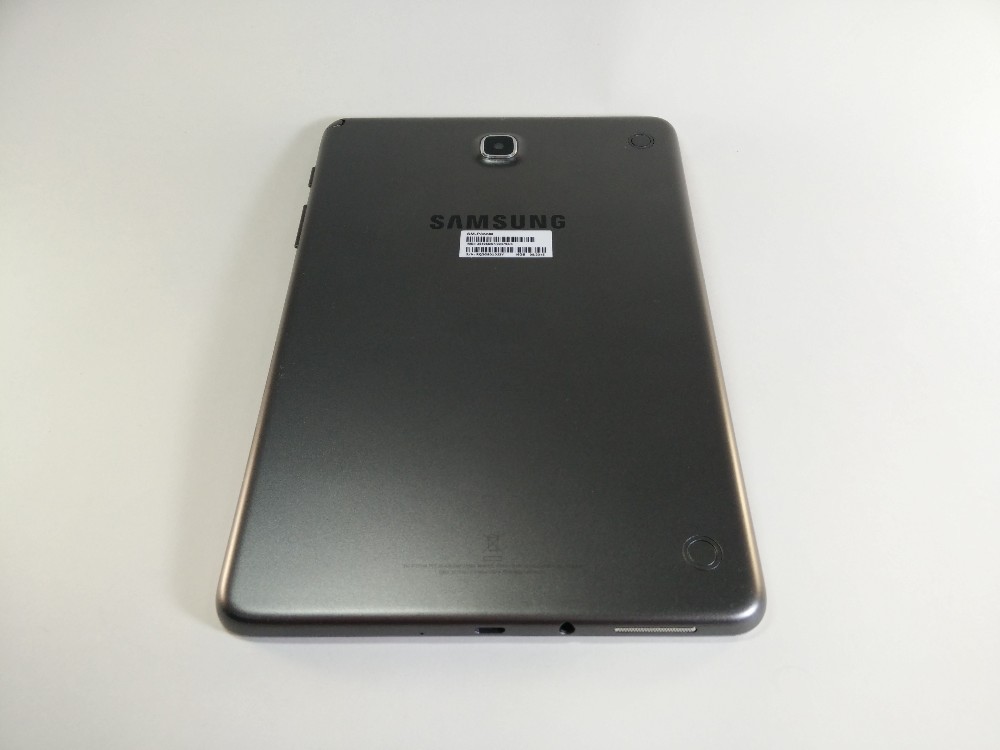 Speaker detail, HDMI output and earphone (left) and the button that connects to a Cape.
On the other side we have the memory card and SIM card 4 g from any carrier.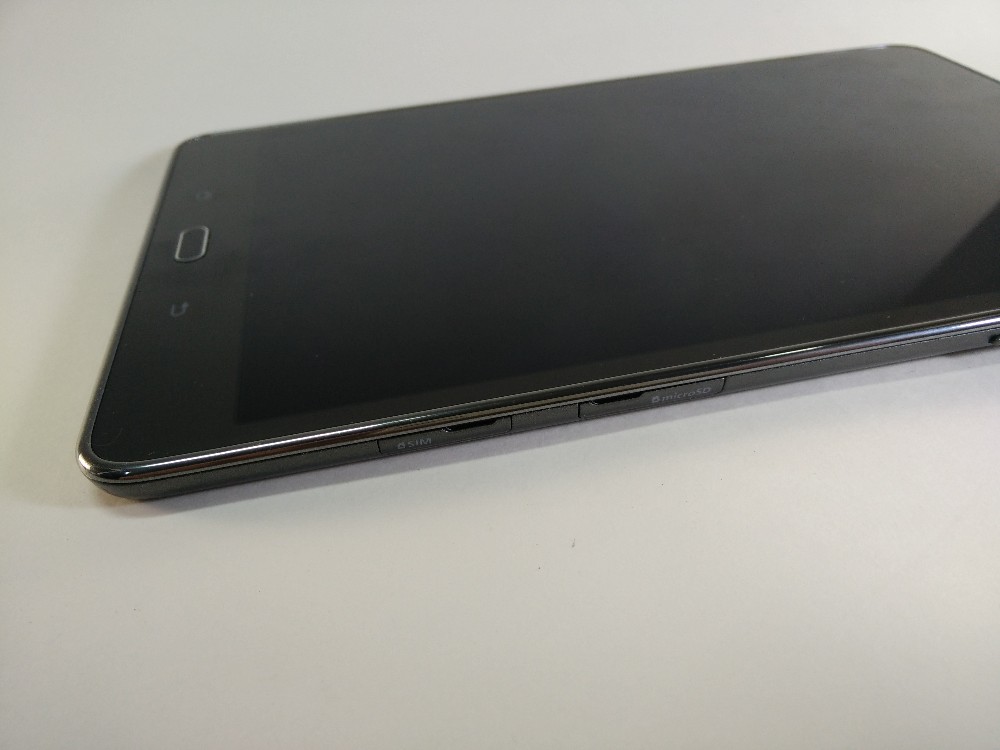 There's the tablet connected. The screen has a resolution of 1024×768, being fairly good brightness. Let's go now to the hardware specifications:
| | |
| --- | --- |
| CPU | Quad-core Qualcomm Snapdragon 1.2 GHz |
| RAM/ROM | 2GB/32 GB |
| GPU | Adreno 330 |
| DISPLAY | 768 x 1024 pixels |
| Cameras | 5MP rear (autofocus) and 2Mp front |
| Radio | 2G/3 g/4 g LTE |
| The | Android 5 |
| Bluetooth/WiFi/GPS | Yes |
The app home is used by Samsung tablets. I think a little messy. But it works well.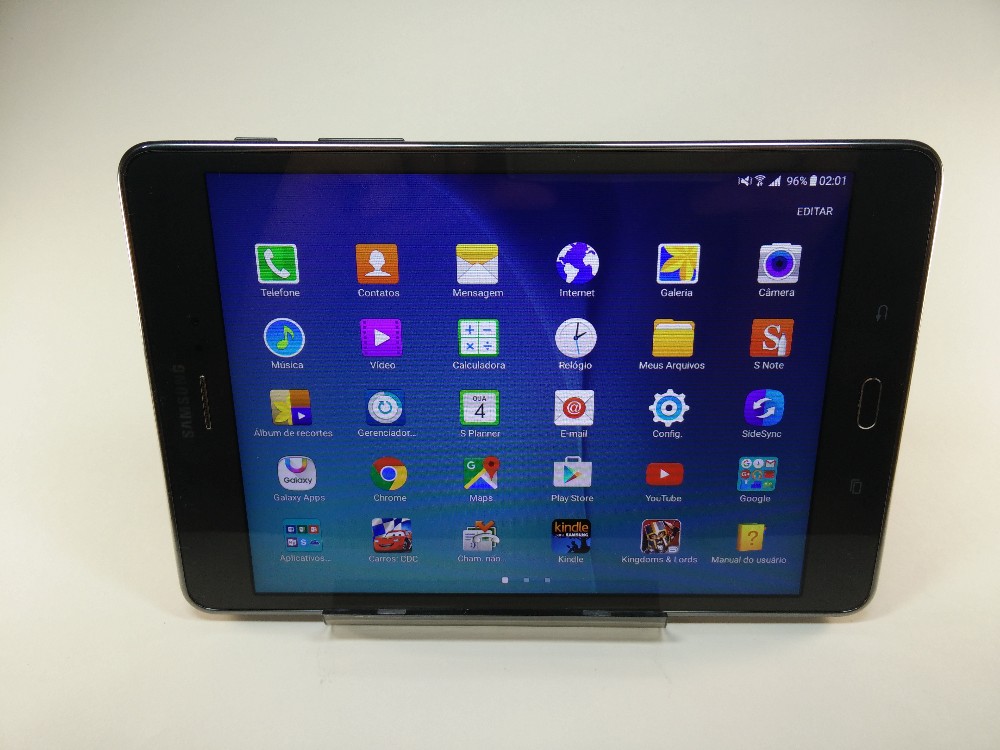 The camera is very good, really good for a tablet.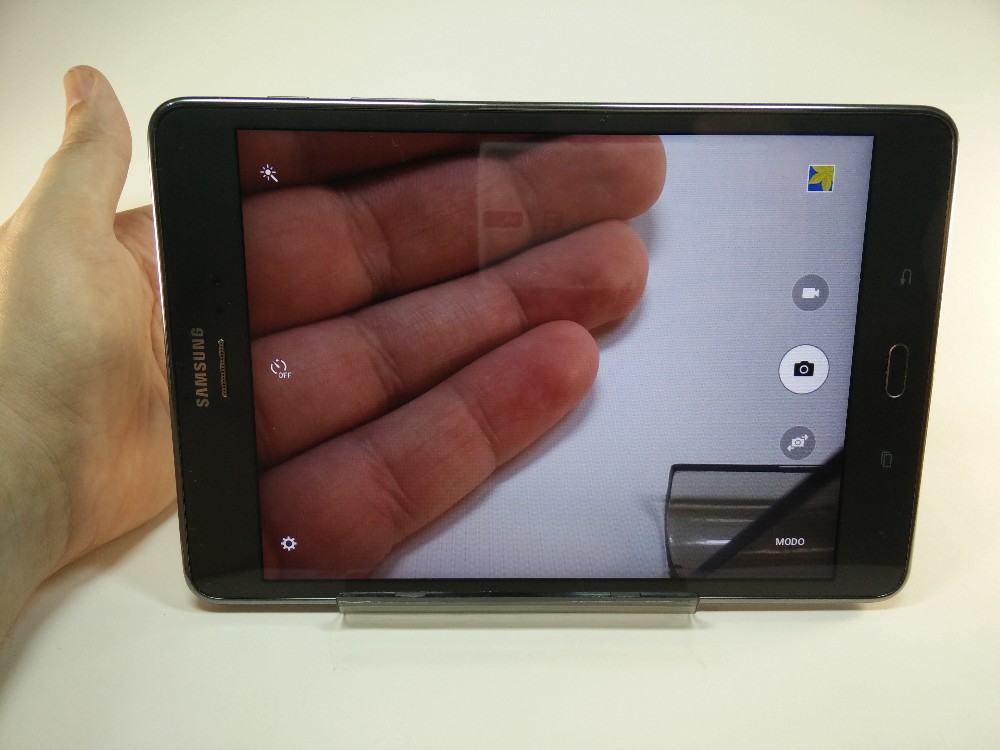 The camera has a resolution of 5 m pixels. Seems little, but it is more than necessary for a tablet.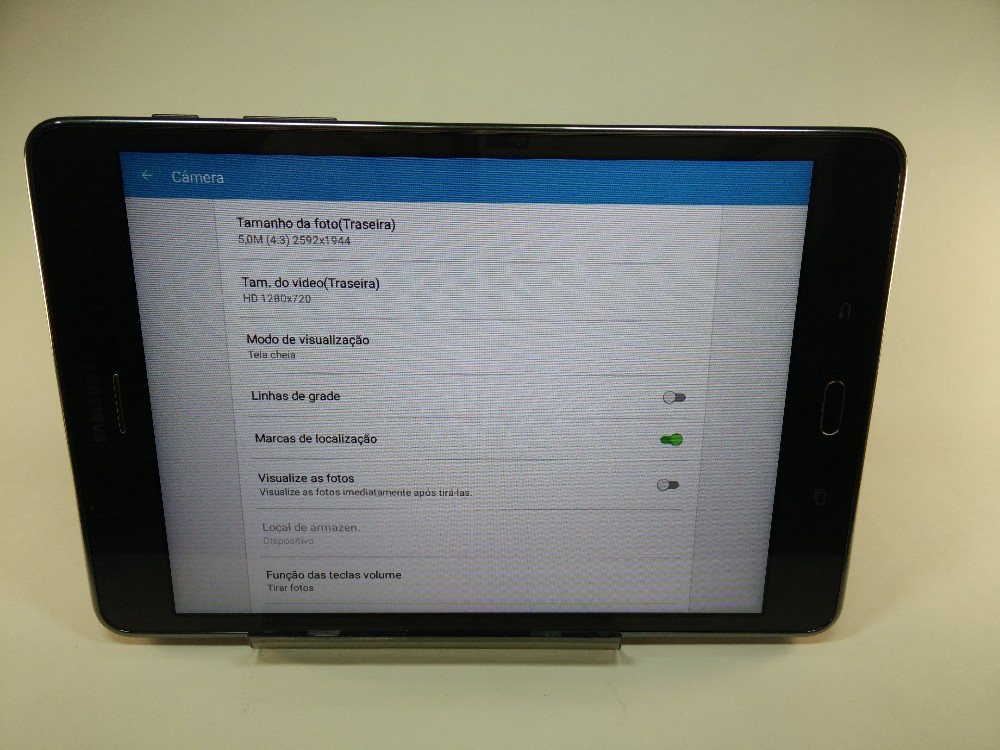 Logically, There is full access to Google Play.
The status bar resembles a cell phone. Because, with the 2 g/3 g/4 g this is also a conventional cell phone.
You can even make calls, of course only if the carrier allow (and you pay).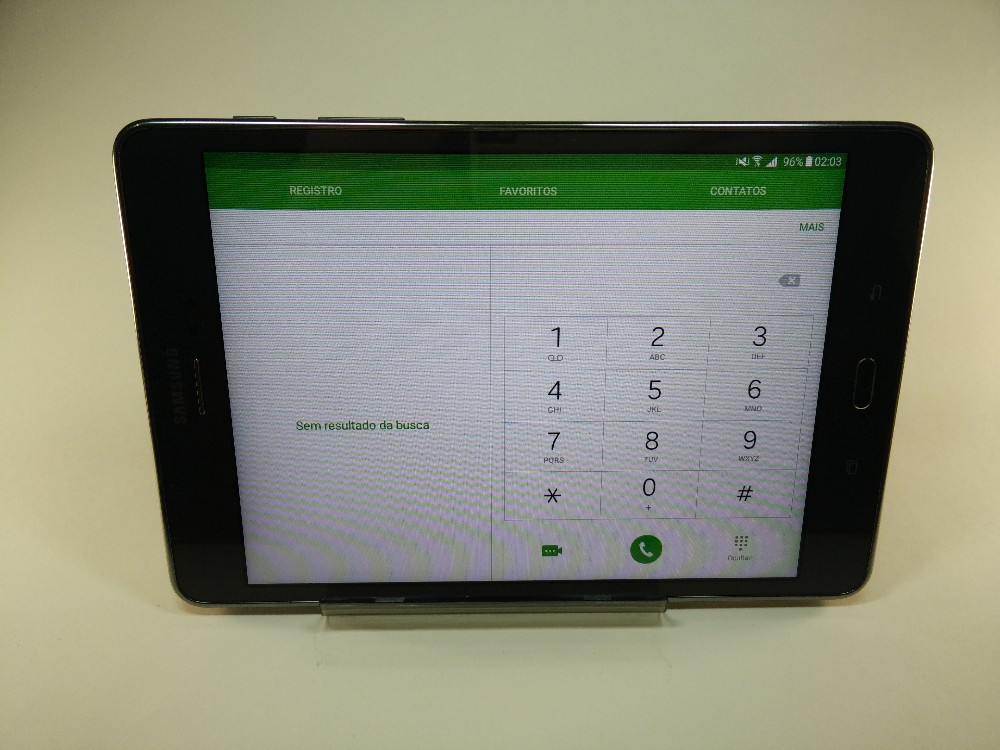 I think the worst of this tablet is the resolution: only 160 DPI. Down to a tablet in this price range. A strange thing is that a mobile phone signal bar appears even though any chip YES. Will be normal?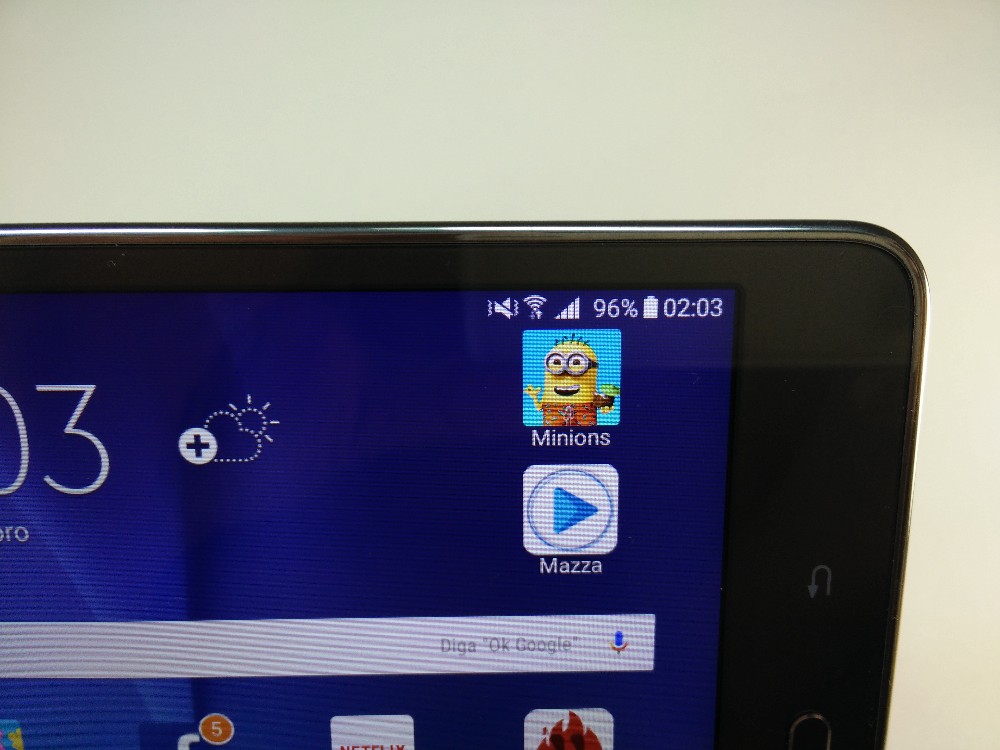 The tablet also has access to Samsung Apps, including the possibility of update released by the manufacturer.
Here below is the benchmarking running: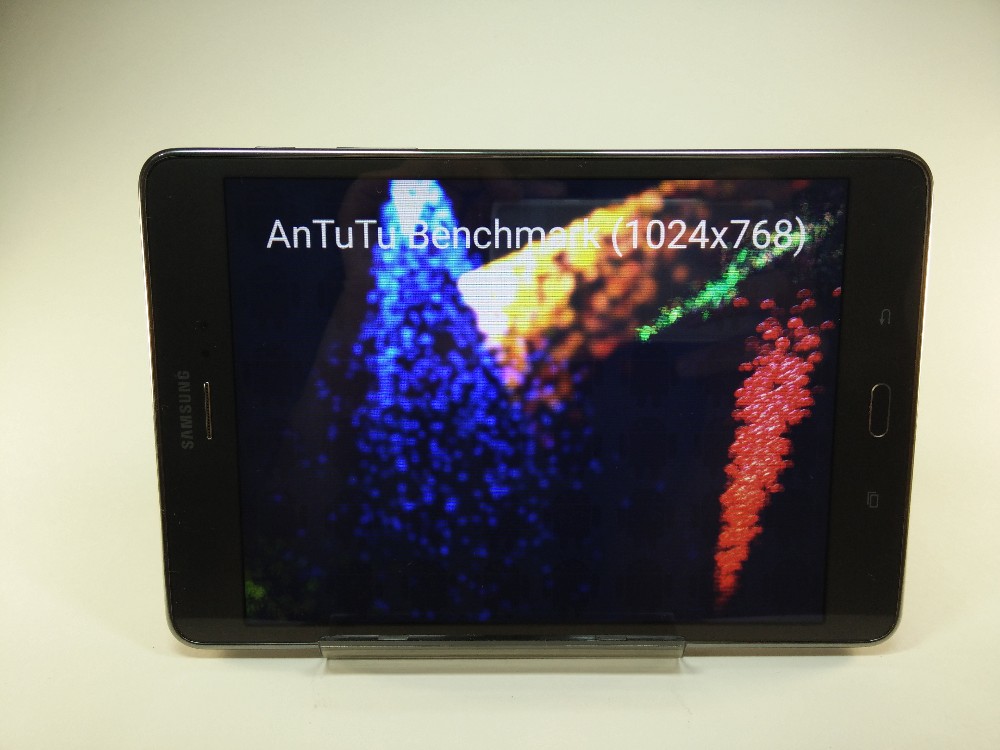 Only 22 k of AnTuTu. A low number. Certainly will not run anything too fast, but the expense. For the price, the CPU could be better!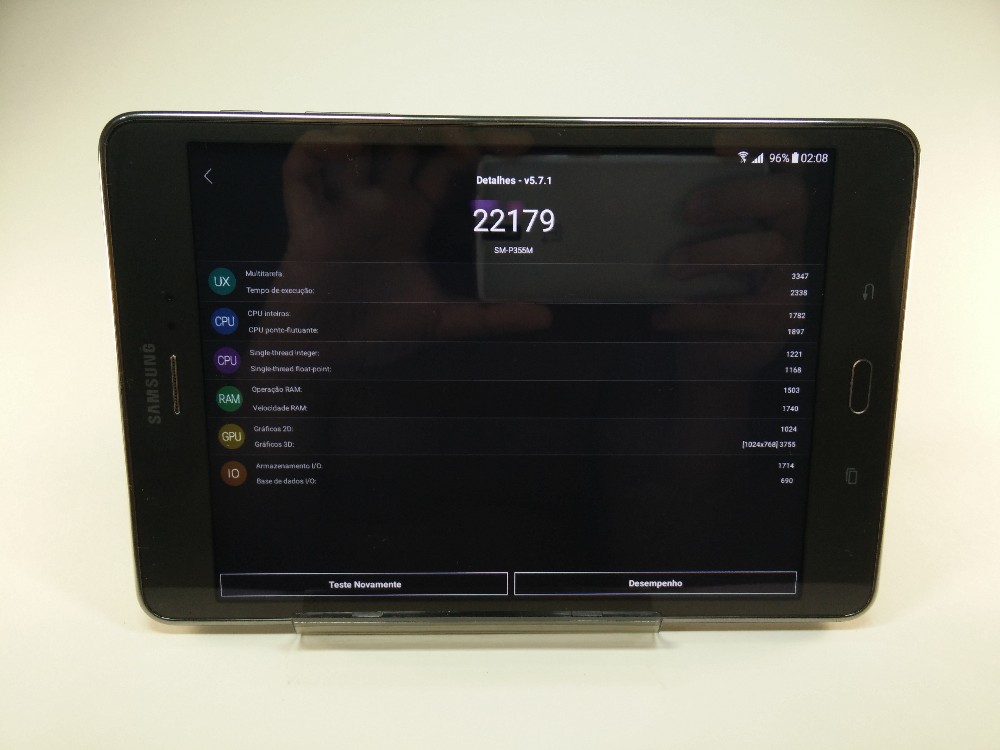 Take a look at some specs:
More specifications: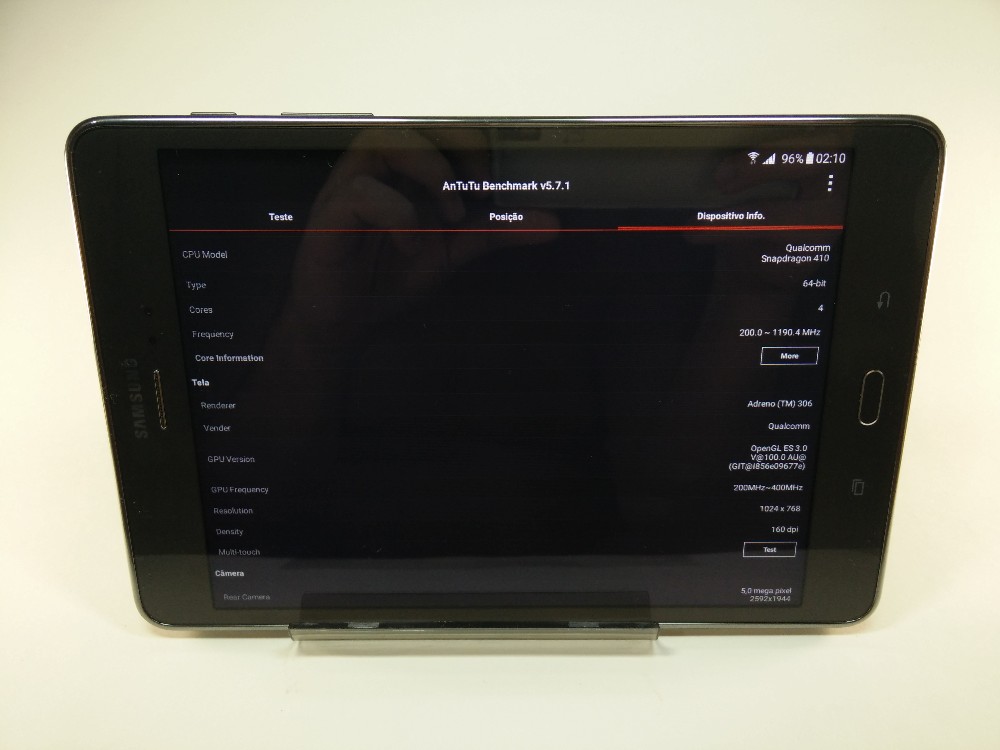 A cool thing of the Samsung tablets is this pen Spen.
She has a fantastic resolution. You can touch any point on the screen with the greatest delicacy.
You can draw and recognize what you write. Good for College, courses, or even to the day to day.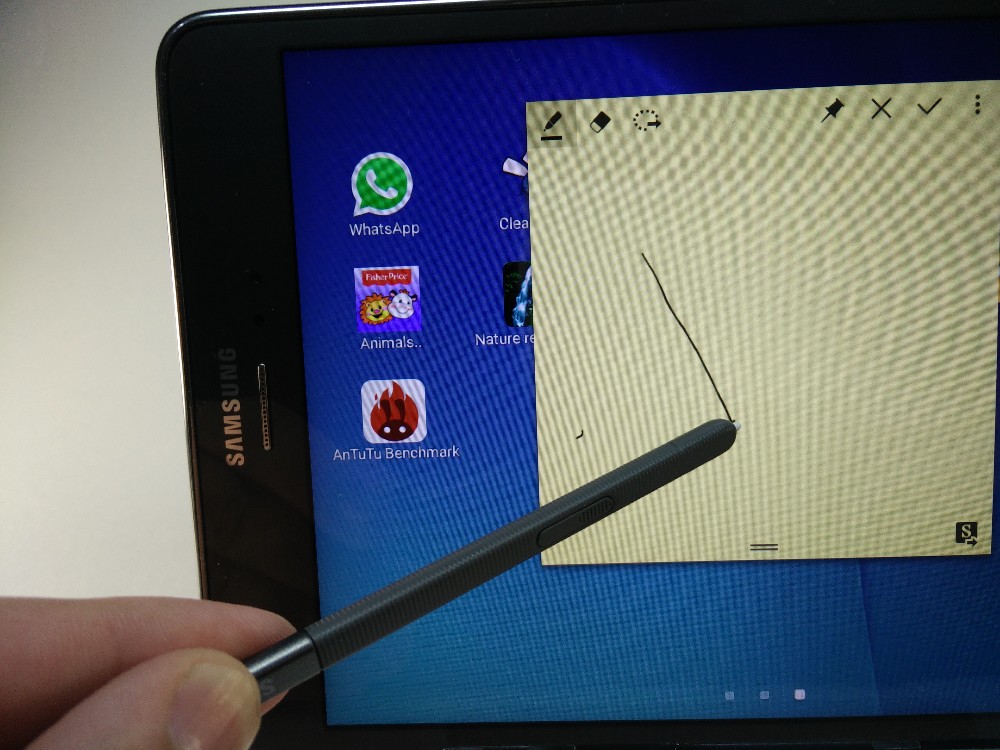 Down there a last look at the product.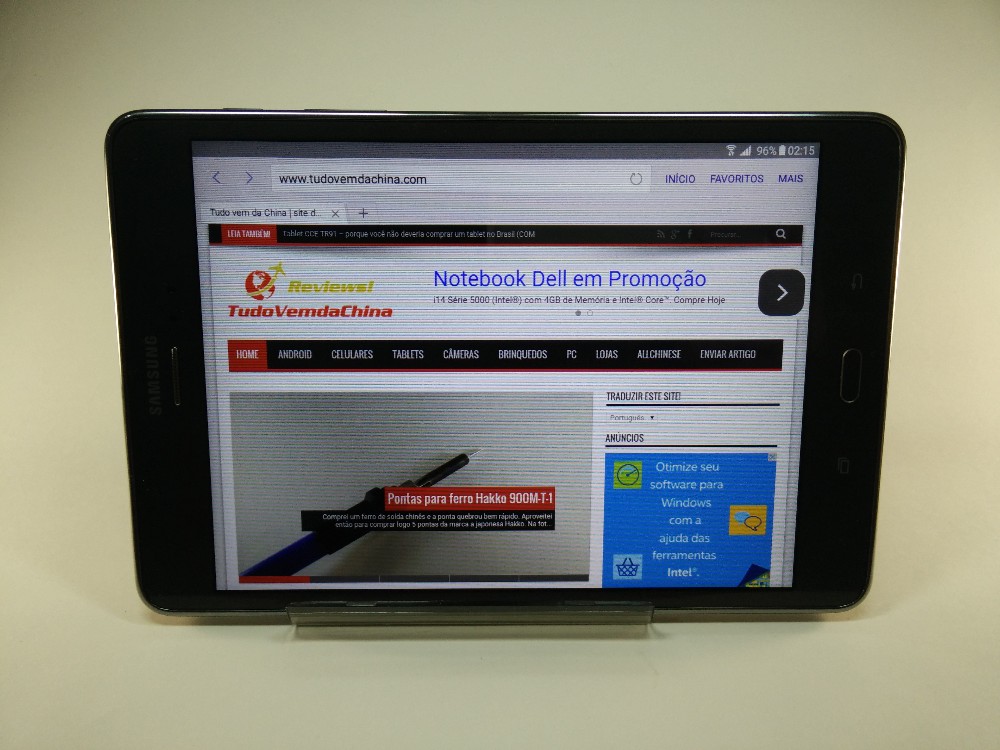 In General, This is a good tablet. I think the price is a little steep, but overall the product is durable, has moderate performance and works properly. A good option for those who want something with warranty here in Brazil even. I leave below link to the Google Shopping and some accessories as the cover and charger that can be purchased in DealExtreme:
Accessories for the Galaxy Tab A on dealExtreme