I bought this horse mask in a promotion, but it is also possible to buy a This link. Is so perfect that the haters will say is photoshop!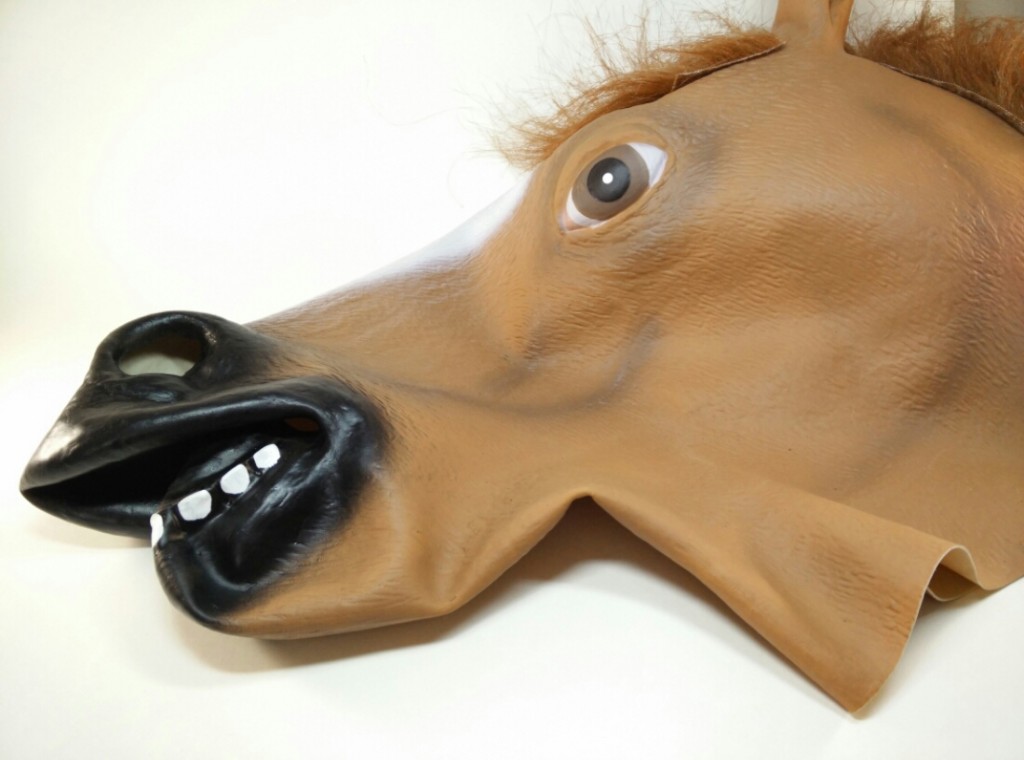 Choosers, that beauty!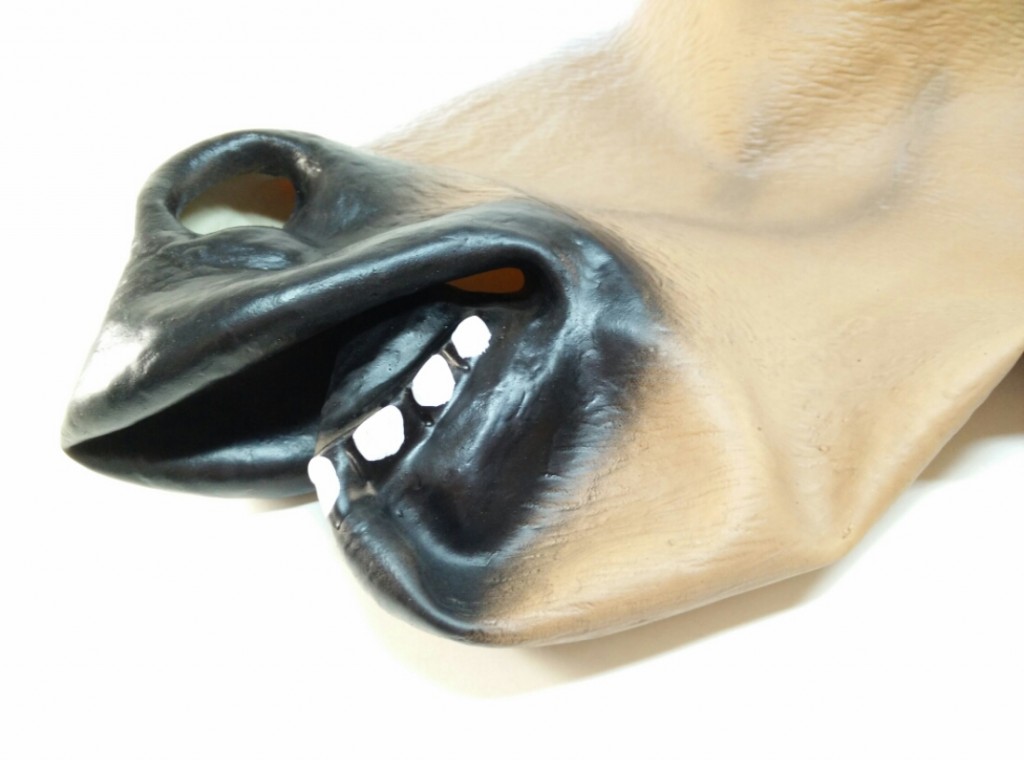 The eye look!
Not like hair that is a lie…
And the ear is a perfection of nature.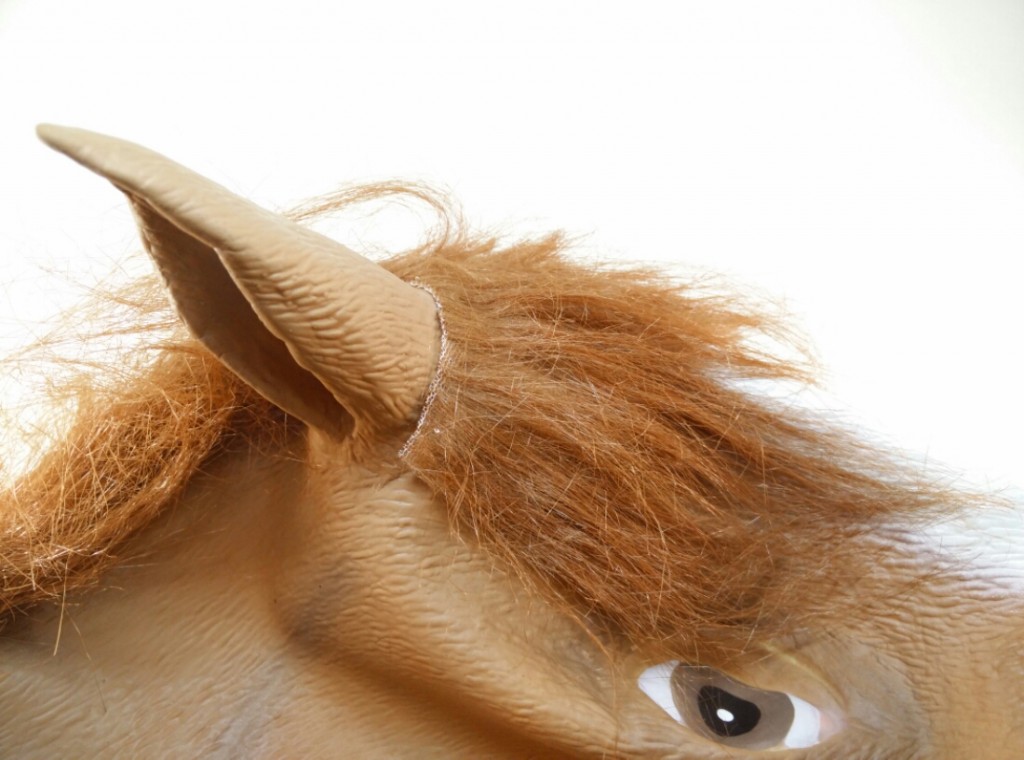 Now look how I look good!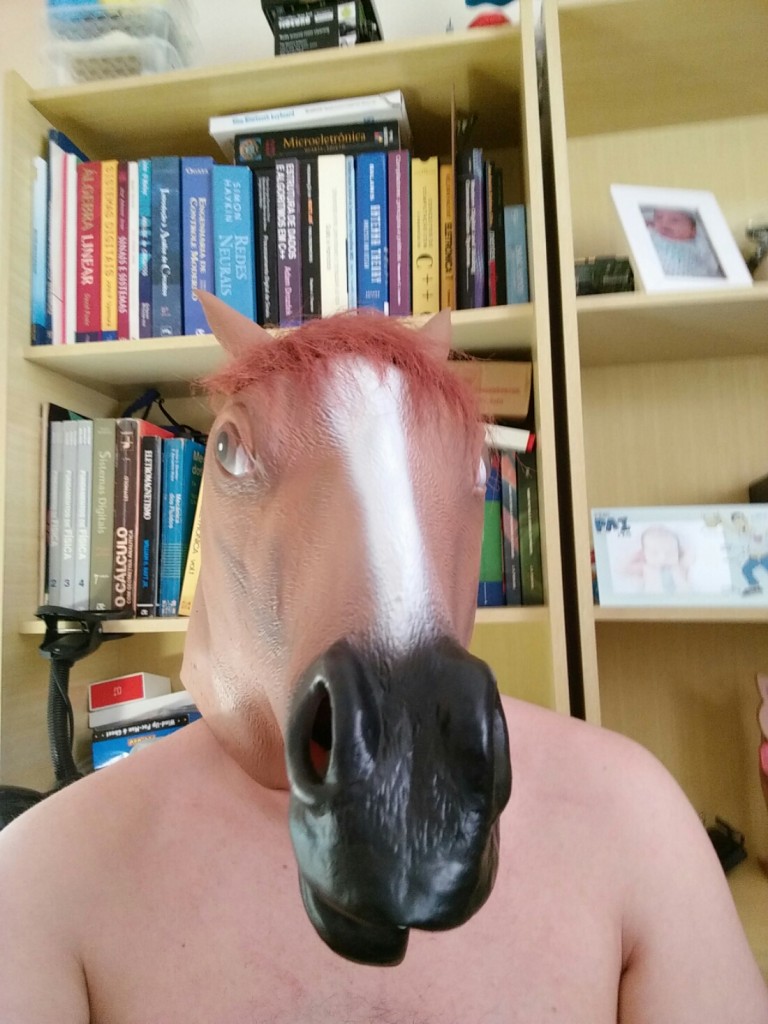 A beauty!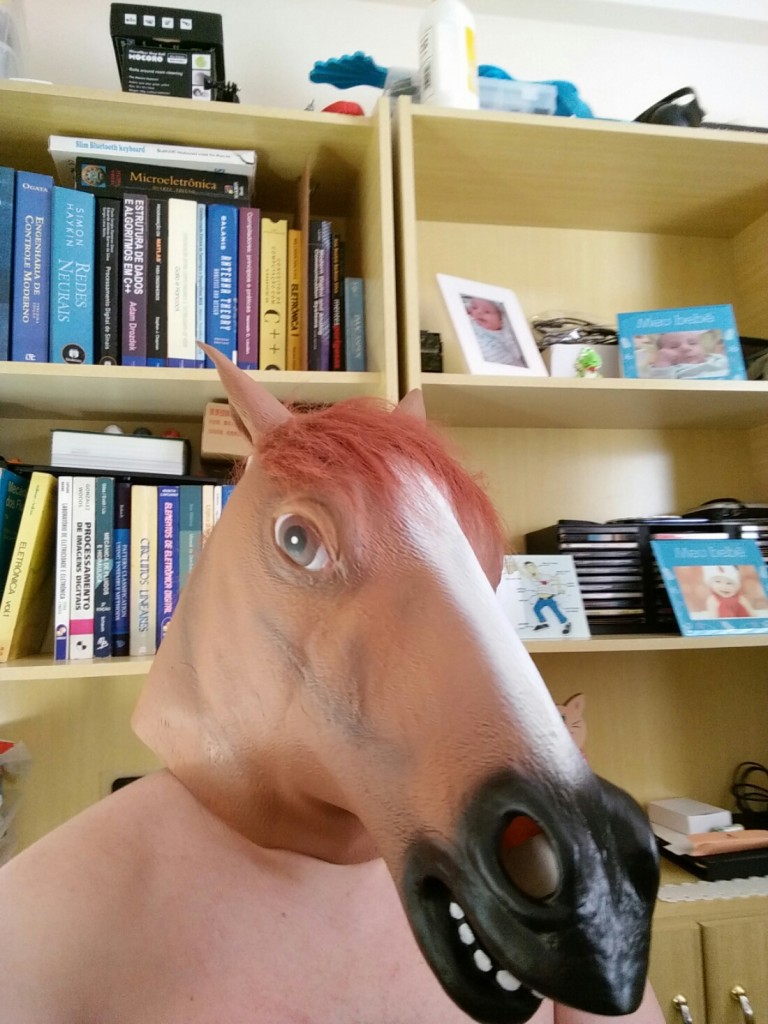 Nonsense aside, the mask is kind of ugly and poorly made, but the expense. The smell is very strong, the only way to take the picture. I leave the link to the product:
http://www.banggood.com/Wholesale-Creepy-Horse-Head-Latex-Mask-Face-Rubber-Mask-for-Halloween-Festival-Costume-p-55275.html
http://www.dx.com/p/syvio-stylish-horse-style-rubber-nylon-mask-for-halloween-party-cosplay-brown-black-359,498
http://www.dx.com/p/syvio-horse-style-mask-brown-black-white-257,432