A promotion of LED light bulbs here in Brazil, In House Show, caught my attention for the price, about of 15 real, that in this age of high dollar ended up being a great choice. These are Avant PEAR 7W LED light bulbs. I usually buy LED bulbs in DealExtreme When you're with good price!
The design recalls the incandescent light bulb and there are yellow and white versions. This below is a white version of 6500 k. Just a reminder, color temperature is a value given in Kelvin that determines the color of what will be your default lighting: 6000K is regarded white, 3000~ 4000 k and 6500 k yellowish lighting a white over blue, I prefer.
The lamp claims to have 600 Lumens with 7W, quite reasonable, about of 86 lumens for W. More means more lumens brightness, and more lumens for W means more efficiency. Lamps that I buy direct from China reach 100 lumens for W, but in my measure are even close to what can this here.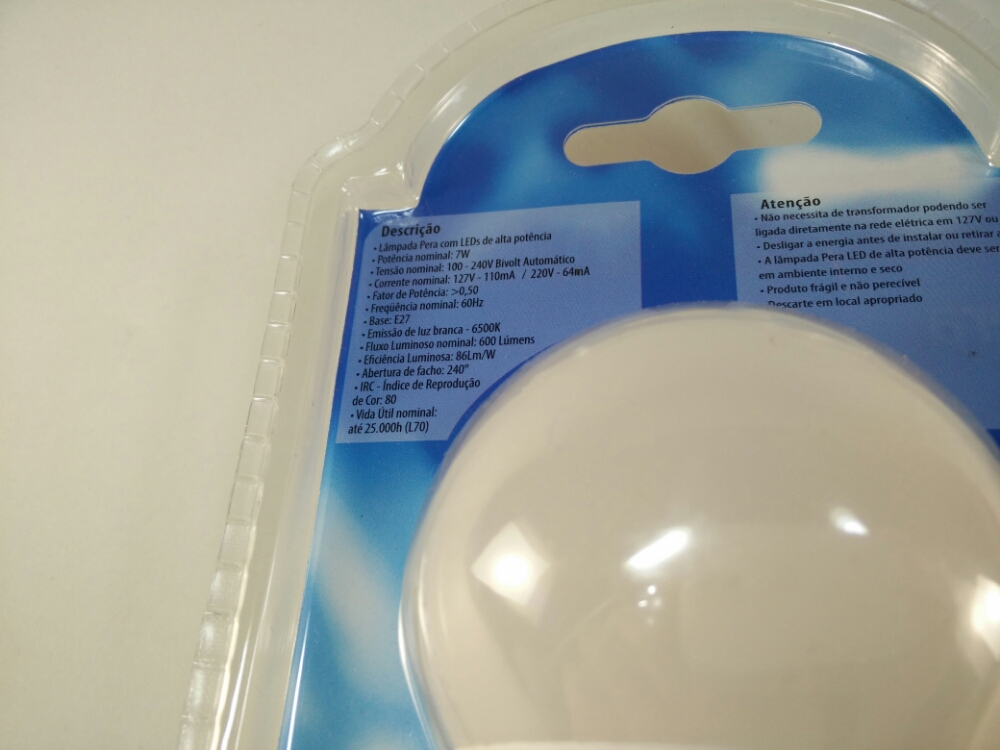 I liked the lamp. Looks comfortable and durable. I leave below link to Ebay, where I found this lamp, and link to the DealExtreme where you can find other Chinese versions:
http://lista.mercadolivre.com.br/lampada-led-avant-pera#D[A:lampada-led-avant-pera