If you do not have experience in flying toy helicopters, do not buy this. Do not buy either of two propellers.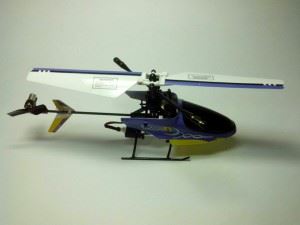 I write this because this helicopter is very nice but pretty hard to to handle. When you have four vanes for stability as the rotation, in this the pilot has to be correcting this defect.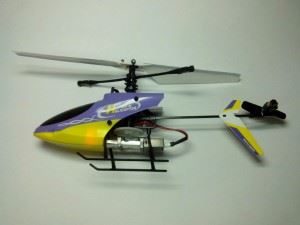 This is a good toy helicopter. The control works with Radio Frequency, IE, You can fly it in open environment. The problem is that any wind can take you away.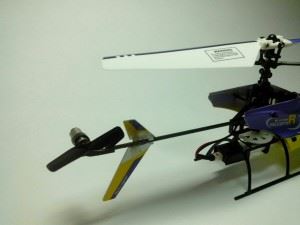 Spin stabilization is done through the tail rotor (Figure above), Unlike the four-propeller models.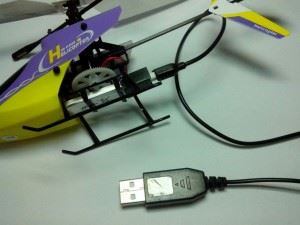 This is the only helicopter that I've seen that can remove the battery. Not that it's any advantage. Flight autonomy is about 10 minutes.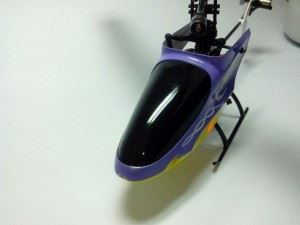 There is the option to recharge the battery via USB or using batteries of the control. As with any helicopter.
In details, below, the control with four channels. Up/down, Tilt left/right, forward/backward and rotate left/right.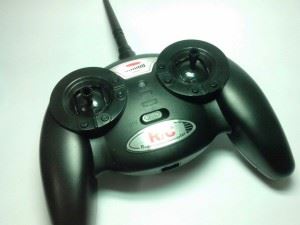 The control has these buttons at the bottom to calibrate the Center. It is a very complete helicopter, Although hard to drive primarily on indoor environment.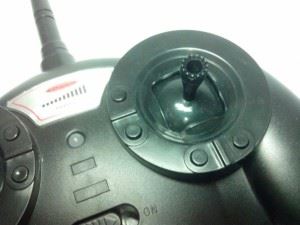 Bought in Focalprice in a promotion for $ 20. Now it's over 40. For those who want to, I leave the link:
http://www.focalprice.com/YE701U/Great_Wall_9958_4Channel_RC_Remote_Control_Alloy_Helicopter_with_Single_Propeller_EMS_Shipping_Purple.html#.UJ2N2W_R4oE