All photography is very expensive, but nothing that a little bit can't cheapen! I bought this diffuser for flash below in order to use it differently than planned by the manufacturer.
The original product idea was to bind it to the flash of a camera to take a spread in lighting, very typical for photos near where the excess light may cause shadows and defects.
The diffuser comes all folded and once opened we have the format below. The central part is formed by a milky material that allows the passage of light.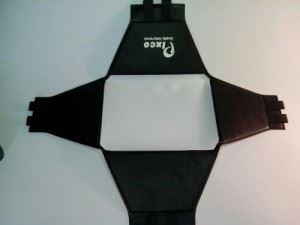 I've mounted the diffuser is in this format with about of 13 cm x 10 cm, with 7 cm tall.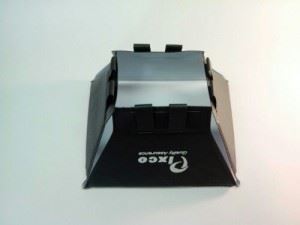 To attach the camera flash we have two modes: a velcro tape and an elastic ring.
But as I had written, My idea is not to engage in a flash, but use this diffuser to create a diffuse lighting spot, similar to the Fill Light a Photo Studio.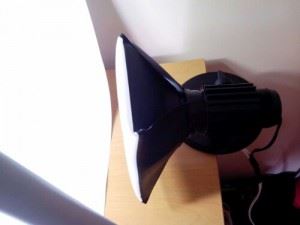 It worked pretty well! I bought a common spot and a little of fluorescent lamp 7W, that model in Helix. To attach the diffuser in the spot I used electrical tape. Although work if I want to remove is much more firm and reliable than use velcro.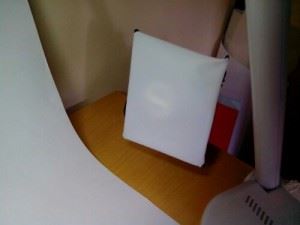 When lit the diffuser gives me a really nice light for the pictures of this blog. Now I have two strong fluorescent lamps and two spots with diffuser, enough light to any photo!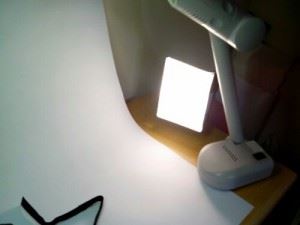 An illuminator with diffuser of this type would cost more than $ 200 in Brazil, and for only $ 15 with the spot lamp and diffuser $ 6 I got a pretty good result. Those interested in the diffuser can follow the link below for the DealExtreme:
http://dx.com/p/universal-flash-speedlight-diffuser-black-white-137700?Utm_rid=32082367&Utm_source=affiliate