Present to you the site ChinaBuye, that in addition to being one of our sponsors, is a reliable store of Chinese products.
Has provided cheap products to cell phones, laptops and tablets. The prices are low, sometimes smaller than the other famous sites.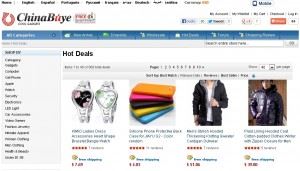 It's always worth checking out the new products on the link "new arrivals" and the deals on "hot deals". Unlike other sites, There are always hundreds of products with promotional price, usually stock tips.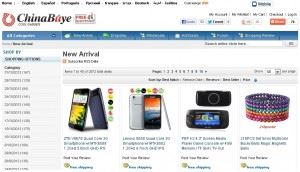 When you make a purchase accumulates GOLD POINTS (one for each dollar spent), that can be redeemed for products (100 Gold Points are worth 1 dollar). You can also accumulate these points and receive a permanent discount of up to 3%. Additional points may be earned doing reviews, sending photos and videos.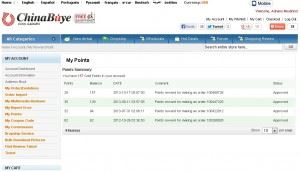 The program works in the system of coupons. Create a discount coupon code that can be widely distributed in any social network, website or blog. The user who use the coupon WINS 5% discount, and the user which distributed win 5% of Commission. The coupon of the TudoVemdaChina is "PJES" (5% discount).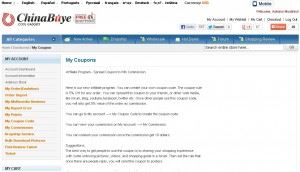 There is a Forum to ask questions and resolve customer issues. There is a FAQ with answers to most questions from inexperienced users.
The payment can be PayPal or direct credit card. The product is well packaged and arrived fast and right.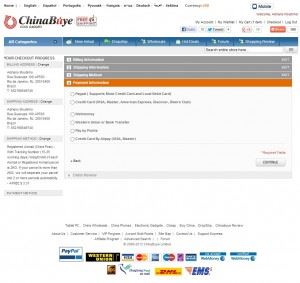 Is a great site, Although it doesn't offer free shipping for all products. Generally, freight tracking (air mail) gets around 3 to 4 U.S. dollars, and between 1 to 2 dollars shipping without tracking. You must have this in mind when comparing prices.
In summary, worth to visit and view the site offers Chinabuye. I leave below the link to the shop:
http://www.chinabuye.com/ – Don't forget the coupon "PJES" of 5% discount!