I bought this hat for babies well cheap exactly the photo, that promised to help both in the bath and in the Sun.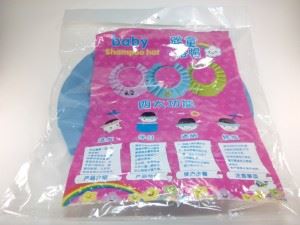 Can't read in Chinese, but it seems that it is exactly this idea explained in figure below:
The CAP has this graduation system. You can adjust to fit on my head or on the baby.
Look at how the CAP: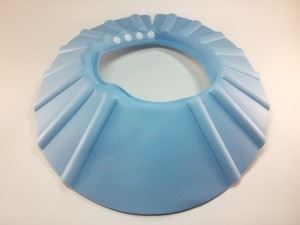 And see how it looks on my baby's head!
Considering the price, I can't complain. I think he's going to use Undo, but there is just to buy another! I leave below the link to the store Banggood. Also, have a look for baby products in all Chinese sites using the search AllChinese the TudoVemdaChina:
http://www.banggood.com/Wholesale-Soft-Baby-Kids-Children-Shampoo-Bath-Shower-Cap-Hat-Wash-Hair-Waterproof-Shield-p-42921.html