Present to you the portable air conditioning Springer New MPM-12CRV1. It is a unit of 12000 BTU with wheels and exhaust can be adapted to any window or door. Has its merits and defects, How do I report here.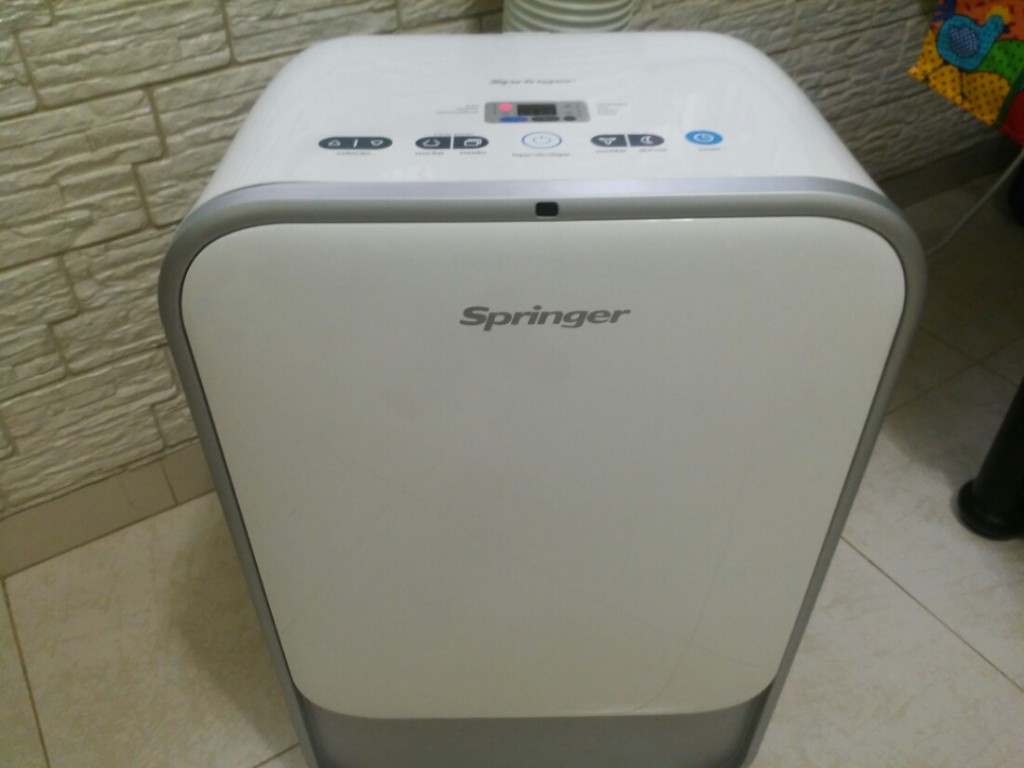 Let's start with the physical construction. The appliance is very beautiful, Although a bit stout: has 80 cm high, 46 cm wide and 38 cm deep. It's nothing small or even take, considering the size and weight of 32 kg. Put in the trunk of his car was a difficulty. I ended up opting to move him in the passenger seat even.
But despite this, Once installed, I don't think he is ugly or take up much space.
The air conditioning shut when not in use, What I thought was best not leave heavy environment. Looks like a mini fridge.
Came with manual and remote control.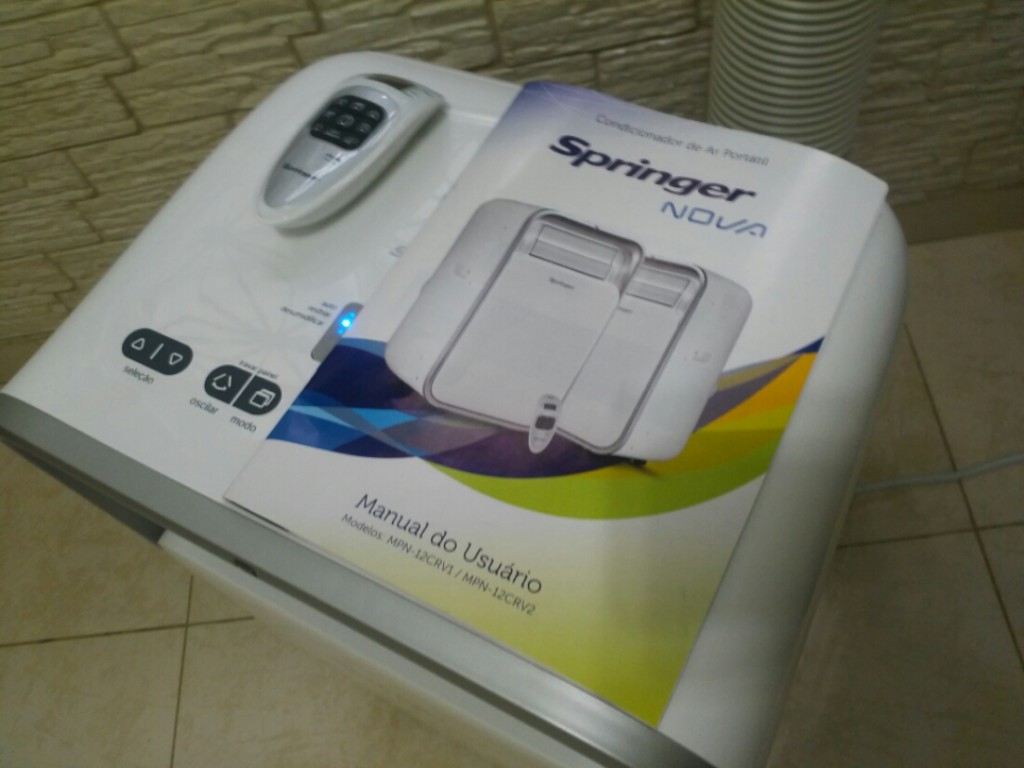 Here are the specs! Despite having the ability to 12000 BTU, the consumption is not too large. About 1400W pulling a little more 12A. Should work on a common outlet without problems. The proper breaker is 15A.
Prepare a new outlet, one 20A with bigger holes, It will be necessary for this air conditioner.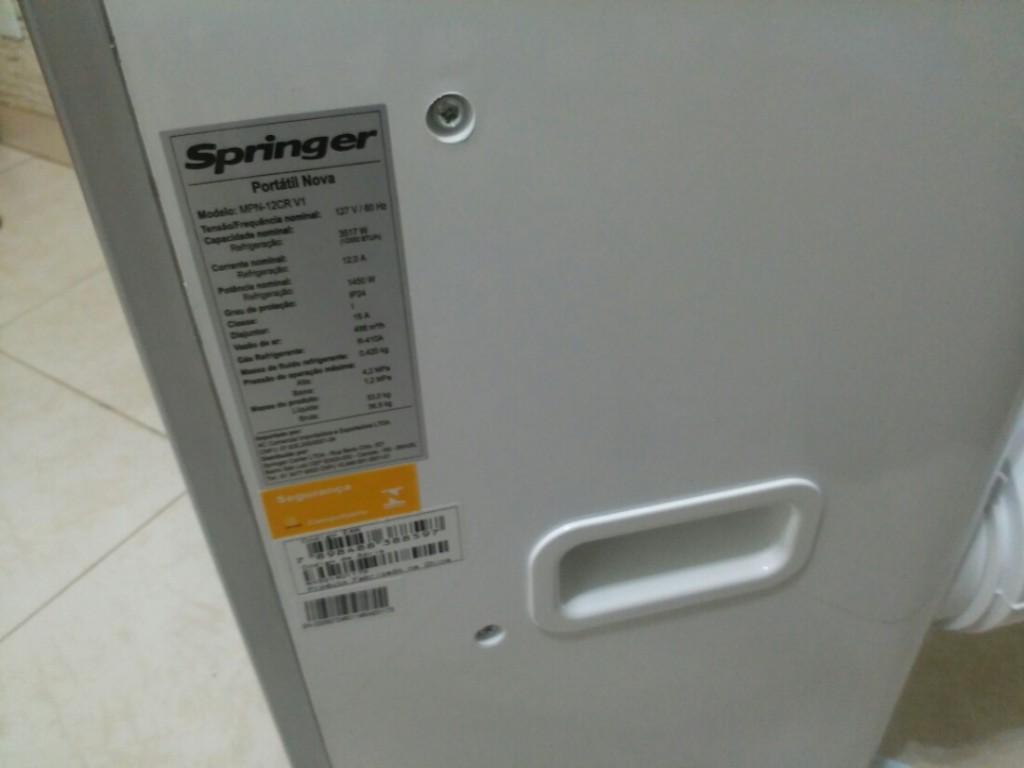 The Panel is quite beautiful and has locking system against children. We can see the functions ventilate, sleep, Timer, swing, mode and the temperature selection.
Come with these accessories: a corrugated pipe output adapter, an adapter to put the output on the wall and adhesives to improve sealing. It also comes with a plastic water outlet.
All filters can be removed easily.
Another filter on the side. Detail for the carrying strap.
See the place where the all hot air corrugated. This should be placed in the door or window adapter.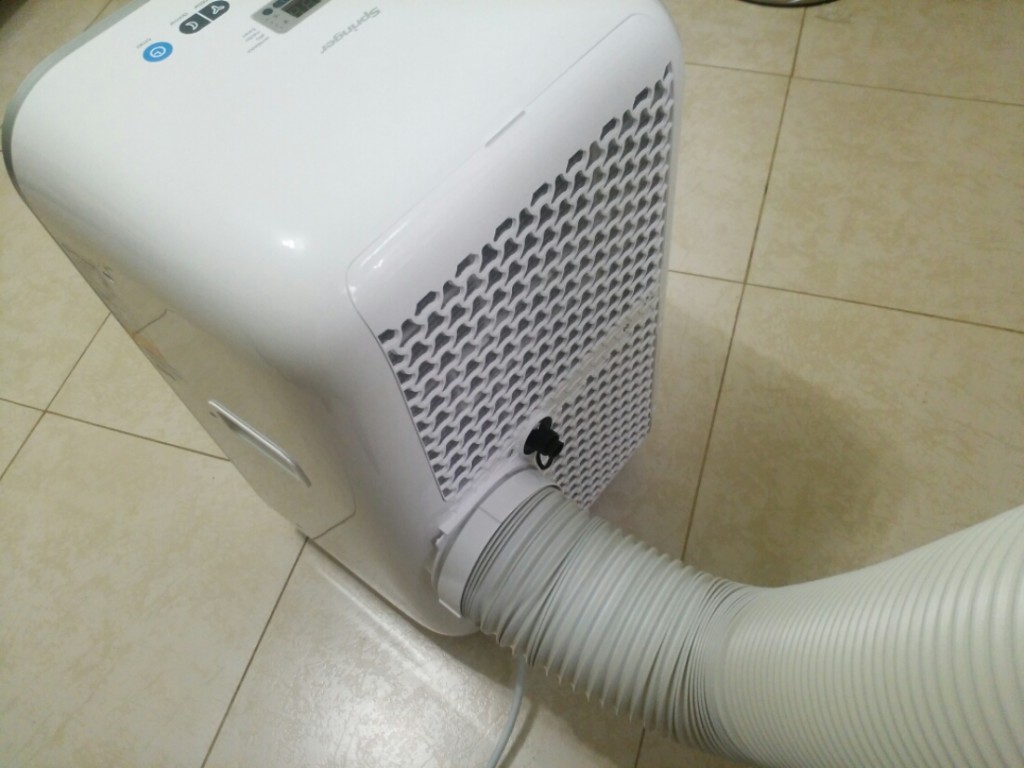 There's the end of the corrugated tube, in the window or port adapter.
You close the door or window in the adapter out warm air. I could put some adhesive to improve sealing. Let me think about it.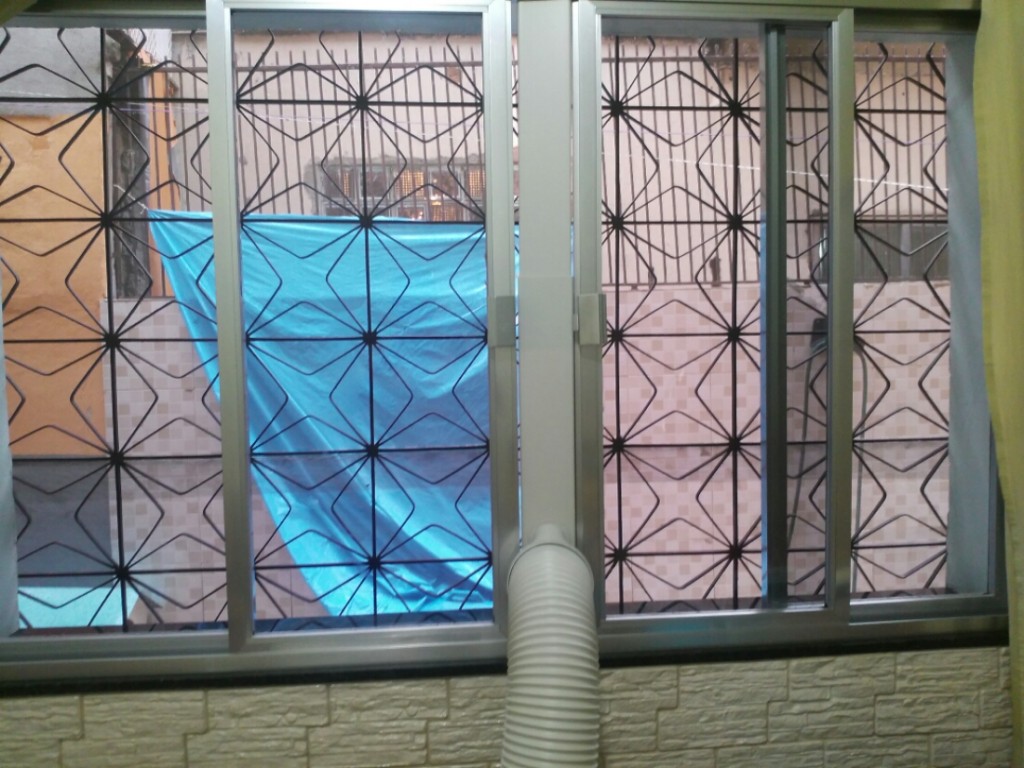 I managed to leave the tube well stuck, but in the early days he was leaving.
You can use the remote control, you have to follow me function where the temperature of the place where is the remote control takes over the air conditioning.
There's the display lit.
Is pretty good the final installation. There's the air conditioning running, with the lid open. The lid opens automatically.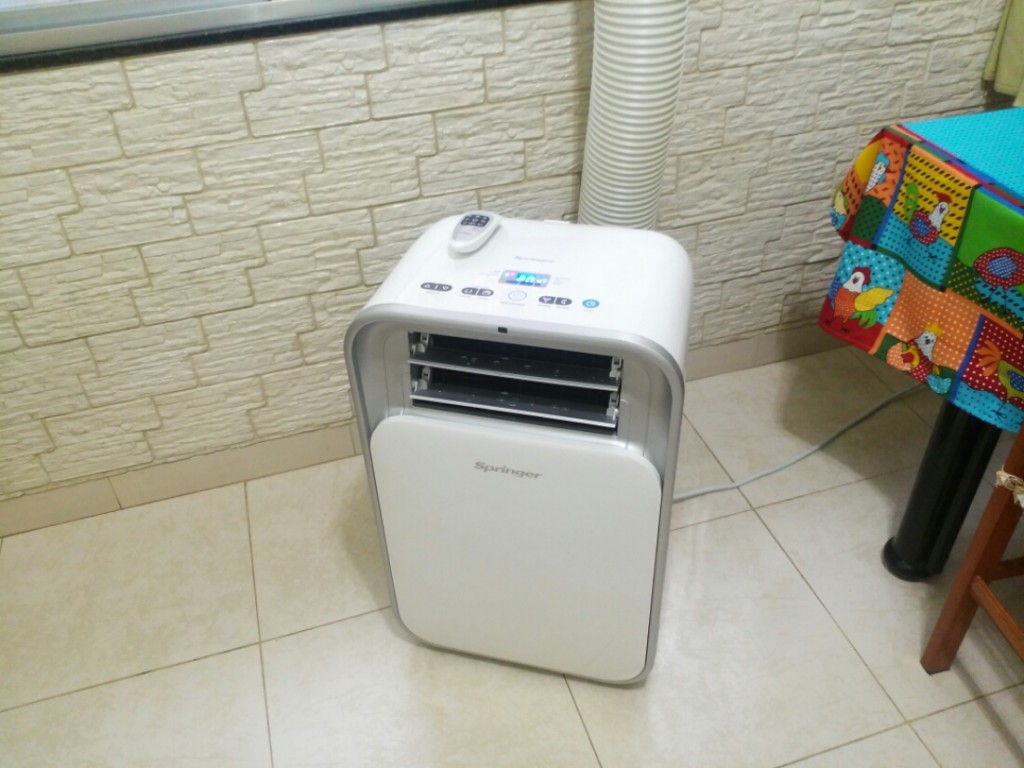 The fins can be fixed or oscillating.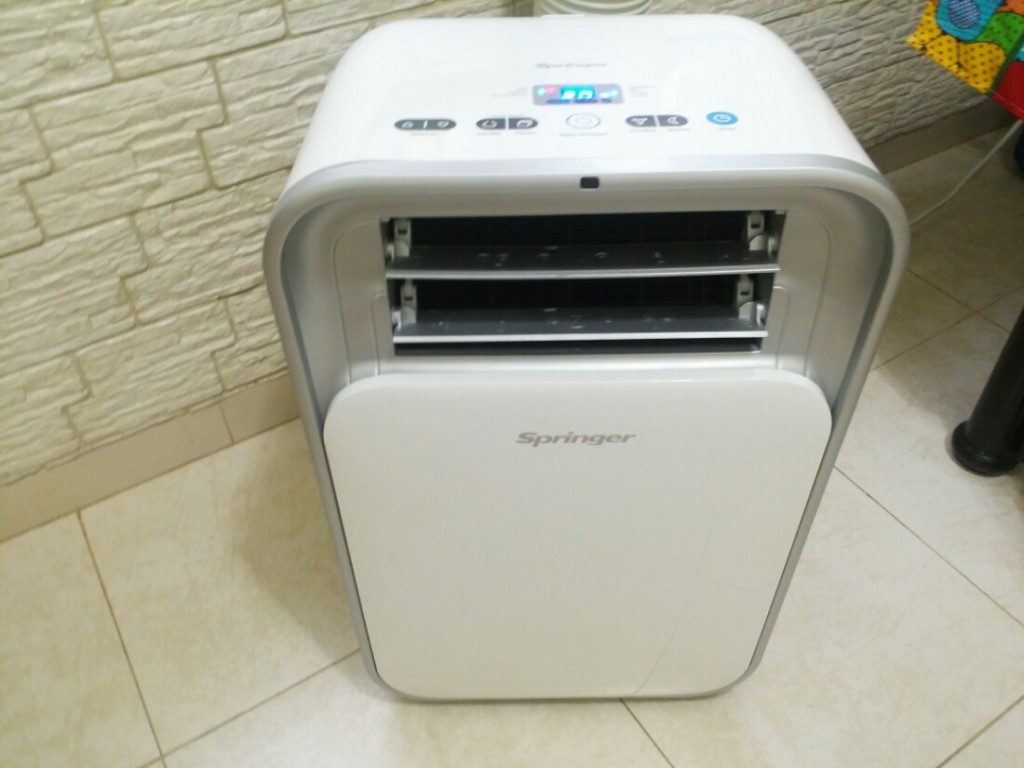 Detail of air conditioning.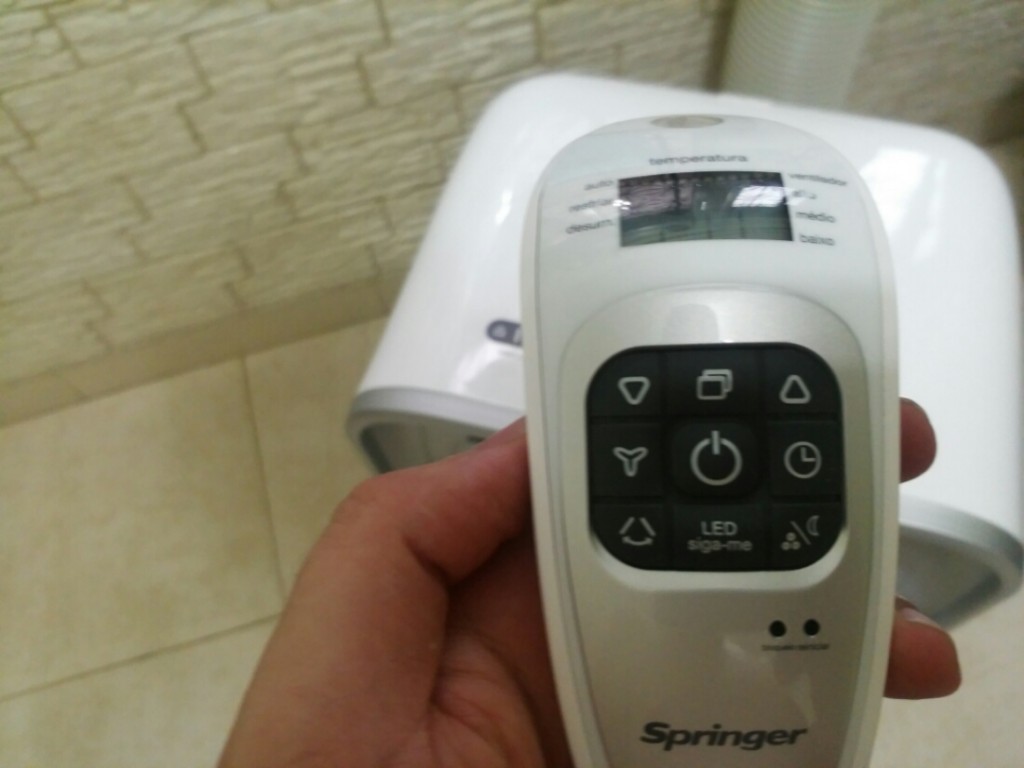 There is a plastic screw to adjust the bar where hot air out. So she is the size of your window or door, horizontally or vertically.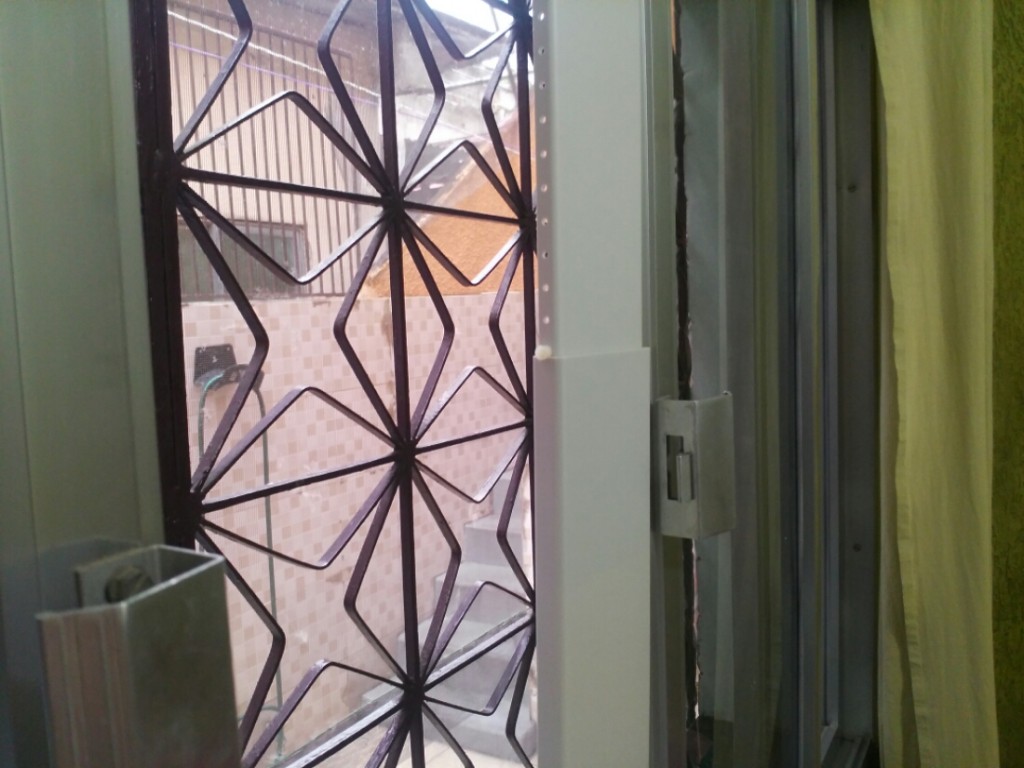 See the video I made with the product operating:
Overall it's a good product. I found it a bit noisy, but nothing too. One must take into account that a portable unit will never be as efficient as a window air conditioner. Even so, I think for the price and the product works great mobility. I leave the link to the Google Shopping:
https://www.google.com.br/webhp?sourceid=chrome-instant&ion=1&espv=2&ie=UTF-8#safe=off&tbm=shop&q=springer+nova+12000