With the summer approaching Rio bought this brand of Gree air conditioning 7000 BTU. My mother-in-law has one of these in a year working perfectly, which led me to believe that the brand is not bad.
The box comes with this protective foam which I took to place to isolate the air conditioning at caixonete.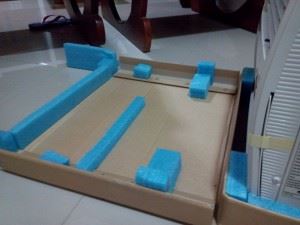 See the opening to remove the filter from the side of the equipment. On the right we have electrical information about equipment, you need only to 6.7 and 0.7 KW. h for cooling.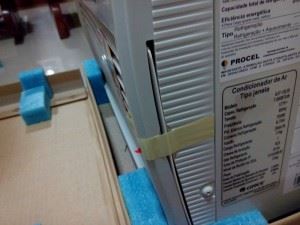 This model receives "The" in efficiency by Inmetro. It's quite economical, so much so that the plug is small type model (thinner) up to 10A. In other words, even the starting chain should be low.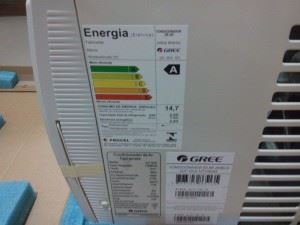 The sink in the back is all made of metal, logically, as well as any box.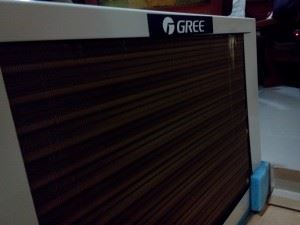 The front panel has all the commands for use even without the remote control. The air conditioning has a system that reminds the user to clean the filter. After cleaning you must press the "filter". You can change, both via remote control as the Panel, the temperature of the environment, the speed of the ventilation and sleep function.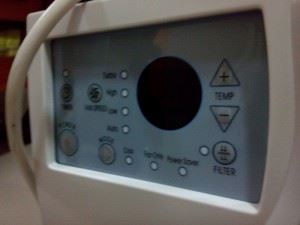 Even in standy-by the air conditioning will show the room temperature. There is also a guidance control of ventilation at the top, only manual.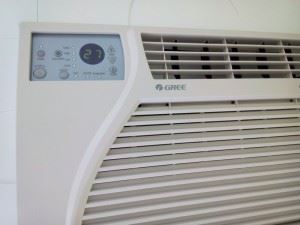 The remote control is small and has all the functions of the Panel. Pressing any key the air conditioner takes about 1 to 2 seconds to respond, possibly to avoid any mechanical problem caused by abrupt changes of operation.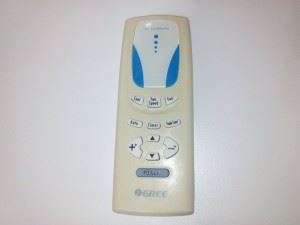 Is a great air conditioning, but it's pretty hard to find in the market. On the internet only if you think on eBay and in stores is as difficult as. Bought mine at Sam's Club of Niteroi (Rio de Janeiro), the only place where there is still stock for now. I leave you the links of two price comparison services, hoping that soon more stores come back to sell this air conditioning.
http://www.bondfaro.com.br/ar-condicionado–gree-gj7-12l-d-janela-7000-btus-frio.html
http://compare.buscape.com.br/gree-gj7-12l-d-janela-7000-btus-frio.html#precos